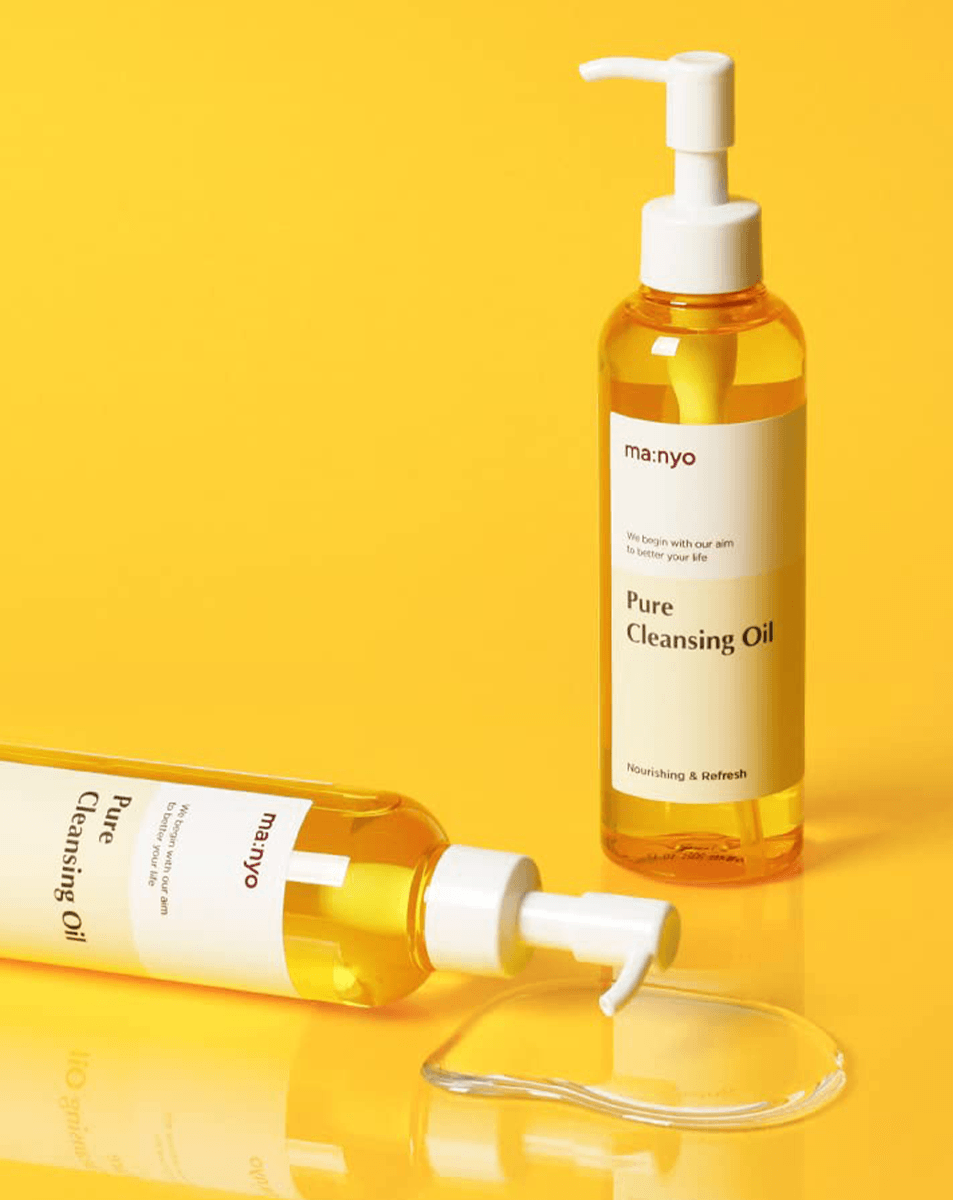 Cleansing Oils 101: The Best Korean Cleansing Oil Ever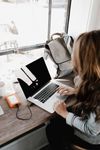 What is "double cleansing" and why is everyone doing it? Here's how to wash your skin the Korean way and the best cleansing oils to do the job.
When it comes to cleansing oils, Koreans know best. They have a skincare routine like no other that gets beautiful results. Which is why the rest of the world is hopping on board for better looking skin.
If you're looking for a gentle yet effective way to cleanse your skin, then you should definitely check out these wonderful oil skin cleansers.
In this post, we'll reveal what makes these oils so special and why they're worth trying. So read on to learn more about Korean cleansing oils.
How We Choose the Best Korean Cleansing Oils for You
What is the best brand of Korean cleansing oil? We wanted to find out about the best Korean oil cleansers!
That's why our team reads through thousands of Amazon reviews, TikTok and YouTube videos and social media posts to compile the absolute best skincare products. We know after reading this post you will find the best Korean cleansing oil for you.
Why We Picked It
The Klairs Gentle Black Deep Cleansing Oil is a mild cleansing oil composed of various vegetable oils helpful for skincare. Its easily washable texture allows mild yet effective cleansing of dirt and makeup without causing irritation.
Formulated with natural oils such as black bean oil, black sesame oil and black currant seed oil, it controls sebum production and soothe skin.
This clever combination of natural oils is perfect for those with sensitive skin, as it is gentle and non-irritating. The black bean oil helps to control sebum production, while the black sesame oil and black currant seed oil work together to cleanse the pores and calm the skin.
This vegan friendly, cruelty-free cleansing oil is also free from ethanol, parabens, silicones, steroids, artificial coloring, and artificial fragrance, making it safe and gentle for even the most sensitive skin types.
Why We Picked It
Introducing the Hanskin Pore Cleansing Oil [PHA], a unique 2-in-1 formula that gently exfoliates and cleanses your skin while also helping to keep blackheads and dead skin at bay. This cleansing oil treatment is formulated with polyhydroxy acids (PHA), a gentle type of acid that is perfect for sensitive skin types.
PHA molecule structures work to remove impurities gently from the skin, leaving your complexion feeling purified and smooth.
In addition, this clever blend of tea tree oil helps fight and control breakouts, while jojoba, olive, grape seed oil and aloe vera extract work to maintain skin hydration all day.
So go ahead and add this must-have product to your skincare routine today! Your skin will thank you for it!
Why We Picked It
Looking for a gentle oil cleanser that can remove heavy makeup and sunscreen while moisturizing your skin? Try PURITO From Green Cleansing Oil.
This cleanser is made with only five oil derivatives from nature, so you can trust it to be gentle on your skin. Additionally, it does an excellent job of breaking down impurities and sebum that are deep in your pores.
Olive oil, which is rich in vitamin E, creates a barrier that helps to keep your skin moisturized and hydrated. Sunflower seed oil contains essential fatty acids and lecithin that help to control sebum production and soothe the skin.
Jojoba seed oil, which is rich in vitamins and minerals, helps to moisturize the skin while protecting it from environmental stressors. Sweet almond oil has a great moisturizing effect and can help improve dry, itchy, or irritated skin.
Why We Picked It
Introducing THE FACE SHOP Rice Water Bright Rich Cleansing Light Oil, a light and watery cleansing oil that effectively removes impurities and heavy makeup while brightening and moisturizing your skin.
Formulated with rice bran oil and jojoba oil, this gentle yet powerful cleansing oil leaves your skin looking clean, bright, and healthy.
Rice is known to be rich in vitamins, amino acids, hydrochloric acid, and other nutrients, making it an ideal ingredient for keeping your skin looking its best.
And because they only use plant-based ingredients, you can be sure that their cleansing oil is good for you and the environment.
This cleansing line actually contains the rice water favored by the royal court ladies in ancient Korean dynastic kingdom to keep their skin smoother and brighter. So, you can feel like Korean royalty in the privacy of your own bathroom!
Why We Picked It
If you're looking for a gentle and effective way to cleanse your combination skin, look no further than Kose Softymo Speedy Cleansing Oil.
This unique formula is blended with 5 different organic beauty oils to quickly and effectively remove makeup residue and build-up from inside your pores. Plus, it won't leave your skin feeling oily or greasy after rinsing it off.
Simply massage it onto your face and neck in circular motions, then rinse with warm water. You'll be left feeling refreshed, clean, and beautiful. And because it's free of alcohol, fragrance, coloring, and parabens, it's ideal for even the most skin types.
Why We Picked It
Looking for an incredibly powerful cleansing oil that won't irritate your skin? Look no further than MANYO FACTORY's Pure Cleansing Oil.
Made with ingredients like jojoba seed oil and argan kernel oil, which is packed with Vitamin E and rich in antioxidants, this cleansing oil effectively targets blackheads, makeup, sunscreen, and sebum removal while keeping your skin's moisture and pH balance in check.
A total of 14 Plant derived oils including argan oil keep your skin feeling nourished without any irritation. Plus, with 2.38 million units sold worldwide, you can trust that MANYO FACTORY knows how to make pure, clean beauty products that work at keeping your skin soft.
Why We Picked It
Introducing the Tonymoly Wonder Apricot Deep Cleansing Oil - a cleansing oil that goes beyond just removing makeup.
It keeps your skin hydrated. Formulated with apricot kernel oil, it deeply cleanses skin to remove pore-clogging impurities, leaving you with a fresh and clean feeling.
Pomegranate seed oil, jojoba seed oil, macadamia seed oil and meadowfoam seed oil work together to hydrate and nourish your dehydrated skin, while apricot seed oil gets rid of impurities and makeup.
So not only will your skin be left feeling clean and refreshed, but it will also be intensely hydrated and healthy-looking.
Created in 2006 in Seoul, Korea, TONYMOLY has quickly become a famous brand on the Korean beauty scene and worldwide.
Why We Picked It
Sulwhasoo's Gentle Cleansing Oil is fit for royalty. This luxurious, double cleansing oil melts away waterproof makeup, SPF and impurities, leaving your skin feeling fresh, velvety and supple. This oil is recommended for normal to dry skin types.
Enriched with a Korean traditional herbal oil complex, including camellia japonica seed oil, apricot kernel oil and prunus mume seed extract, Sulwhasoo's Gentle Cleansing Oil hydrates and moisturizes your skin while lightly cleansing it.
Add a touch of luxury to your daily skincare routine with Sulwhasoo's Gentle Cleansing Oil.
Korean Cleansing Oil FAQ's
We know you have questions. And we have answers! Here are the most frequently asked questions about Korean cleansing oil.
What is Korean cleansing oil?
Korean cleansing oil is an oil-based makeup remover that is used to remove heavy makeup and dirt from the skin.
It is said to be more effective than traditional water-based makeup removers, and it also helps to moisturize the skin.
The key ingredients in most Korean cleansing oils are mineral oil, olive oil, and sunflower oil. These oils are thought to be gentle and effective at removing makeup while also moisturizing the skin.
Do most Koreans use oil cleansers?
Yes, most Koreans use oil based cleansers as part of their skincare routine.
Oil cleansing is a popular method of cleansing the face that involves using an oil to break down and remove stubborn makeup and impurities from the skin.
It's a gentle and effective way to cleanse the skin, and it's perfect for people with oily or acne-prone skin.
Koreans are known for their love of skincare, and so it's no surprise that many of them use oil cleansers as part of their daily routine.
In fact, oil cleansing is one of the most popular methods of cleansing in Korea, and there are a number of great oil cleansers out there.
What is the best oil for facial cleansing?
The best oil for facial cleansing is an oil that is light and non-irritating. It should also be free of synthetic chemicals and fragrances.
Korean cleansing oils offer a wide variety of ingredients from olive oil to black bean oil to coconut oil. So you may need to sample a few to find the one that is perfect for your skin type.
What is Korean double cleansing?
Double cleansing is the Korean Skincare ritual of cleansing your face twice with two different kinds of cleansers.
The first step is to remove all of your makeup, sunscreen and dead skin cells with an oil-based cleanser. The second step is to use a water-based cleanser to remove any remaining impurities from your skin. This method is sure to keep your skin healthy.
How do you use Korean cleansing oil?
When cleansing your face with oil, it's important to avoid getting the oil into your eyes. So be sure to massage the oil into your skin gently, and then rinse thoroughly with warm water.
Do Koreans double cleanse in the morning?
Yes, Koreans typically double cleanse in the morning. The first cleanse removes any residual oil from the night before, while the second cleanse removes any dirt or impurities from the skin. This two-step process leaves the skin feeling refreshed and invigorated.
What is Korean cleansing water?
When you read about Korean cleansing water, they are actually referring to micellar water.
Do Koreans use micellar water?
Yes, Koreans use micellar water to remove makeup and clean their skin. Micellar water is a type of cleansing water that contains tiny micelles (oil-soluble balls of surfactant) suspended in water.
The micelles attach to dirt, oil, and other impurities on the skin, allowing them to be removed without the need for harsh rubbing or scrubbing.
Should I wash my face after oil cleansing?
Some people feel the need to wash their face after oil cleansing, but it's not necessary. The oil will help strip away any makeup or dirt that may be on your skin, and the warm water will help open your pores so that the oil can do its job.
Plus, washing your face after oil cleansing will just remove all of the good oils from your skin and leave it feeling dry and irritated.
How long does it take to see results from oil cleansing?
It depends on the person. Some people see results within a week, while others need to give it a few months before they start seeing results. It's all about finding the right combination of oils that works for your skin type.
Oil cleansing is a great way to deep cleanse your skin and get rid of all the built-up gunk and grime that accumulates over time.
Not only does oil cleansing help remove blackheads, whiteheads, and other blemishes, but it also helps reduce inflammation and soothe irritated skin.
So if you're looking for an effective way to cleanse your face and get rid of pesky blemishes, oil cleansing may be just what you need.
Can you leave cleansing oil on face?
Cleansing oils are designed to be rubbed into the skin, and the excess oil is usually removed with a warm cloth.
Cleansing oils work by dissolving the dirt, oil, and makeup on the surface of the skin. By leaving the cleansing oil on the skin for a few minutes before wiping it off with a warm cloth, you're allowing it to do its job properly.
The combination of a cleansing oil and warm cloth is one of the best ways to remove all of your makeup and cleanse your skin gently.
Is oil cleansing better than face wash?
There is no single answer to this question since everyone's skin is different. Some people find that oil cleansing works better for them than face wash, while others find the opposite to be true.
Oil cleansing can be a great way to cleanse your skin if you have oily or acne-prone skin, as the oils help to dissolve the dirt and makeup that can accumulate on your face.
However, if you have dry skin, oil cleansing may not be the best option, as it can leave your skin feeling oily and greasy.
Is cleansing oil better than micellar water?
Cleansing oils are better than micellar water because they effectively remove all traces of makeup and dirt while also nourishing the skin. Micellar water is effective at removing only light makeup and does not nourish the skin.
Cleansing oils have been used for centuries in Asia for cleansing the skin. They are made with natural oils that dissolve all traces of dirt, makeup, and pollution from the skin while also nourishing and moisturizing it.
Micellar water was developed in France in the early 1990s as a way to cleanse the face without using soap or water. However, micellar water is less effective than cleansing oil at removing all traces of makeup and dirt and does not nourish the skin.
The Best Korean Cleansing Oil for Your Skin
So what is the best Korean oil cleanser for your beautiful face? According to our findings, it looks like the best oil cleansers include the brands we listed above. They are our absolute favorites!
We've included links to Amazon so you can check out prices and reviews of these products for yourself. And don't forget – experiment with different products until you find the one that works best for you.
Looking for the best Korean skincare and haircare products? We have some suggestions. Tap the button below for our short list of the best Korean eye creams that you can buy in the U.S.