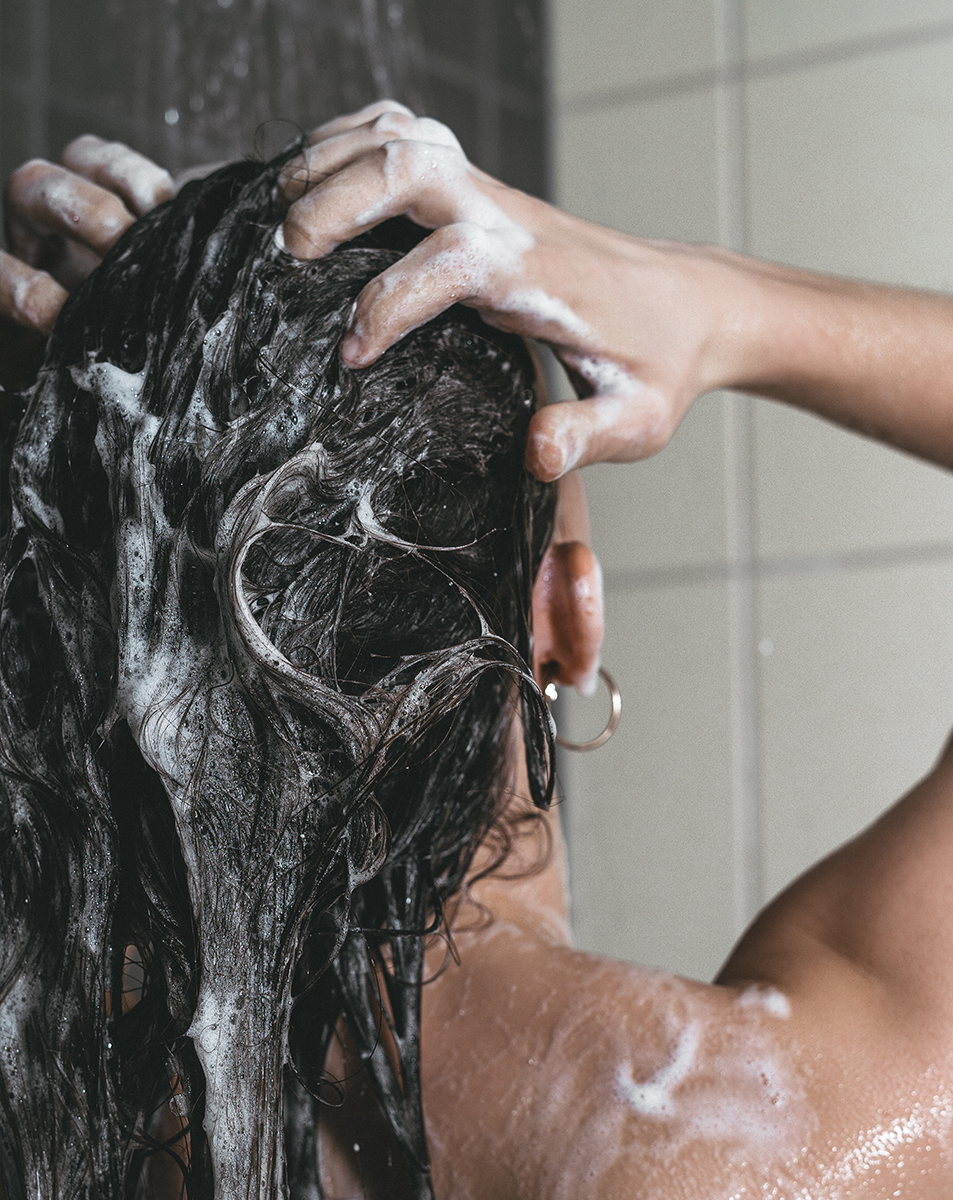 Dermatologists: The 5 Best Shampoos with Salicylic Acid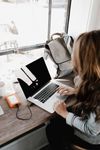 Should you switch to a salicylic acid shampoo even if you've never used one before? Here are five we recommend and why we love them!
If you are looking for a shampoo that will help keep your scalp healthy, then you should consider using one that contains salicylic acid.
Salicylic acid is a great ingredient for keeping the scalp free of dead skin cells and other debris. It can also help fight against bacteria and fungus.
In this blog post, we will reveal five of the best shampoos with salicylic acid for all hair types!
How We Choose the Best Shampoos for You
What is the best shampoo with salicylic acid? We wanted to know! That's why our team reads through thousands of Amazon reviews, TikTok and YouTube videos and social media posts to compile a list of the the absolute shampoos with salicylic acid.
We know after reading this article you will find the best salicylic acid shampoo for you.
Why We Picked It
Say goodbye to those pesky dandruff flakes with Vichy Dercos Technique Anti-Dandruff Shampoo. Formulated with Selenium Disulphide, this medicated dandruff shampoo eliminates dandruff from the very first week and keeps it from coming back.
It also exfoliates and regulates the scalp, so you're left with a healthy, flake-free head of hair.
Plus, it's hypoallergenic and contains Vichy Thermal Spa Water, making it gentle enough for even the most sensitive scalps.  Say goodbye to dandruff and hello to gorgeous, healthy hair with Vichy Dercos Technique Anti-Dandruff Shampoo.
Why We Picked It

If you're struggling with a dry, itchy scalp, try Neutrogena T/Sal Shampoo. This potent shampoo contains 3% salicylic acid, which is a clinically-proven active ingredient that helps to clear and control crusty scalp flaking build-up associated with severe scalp conditions like psoriasis and seborrheic dermatitis.
What's more, the therapeutic formula continues to work for hours after you've rinsed it off, providing relief from dryness and itchiness.
The best part? It's free of added color, preservatives, and fragrance, so it won't irritate your scalp even further. Plus, it's been recommended by dermatologists for its maximum relief properties.
Why We Picked It
DHS Sal Shampoo is the answer to your prayers if you suffer from itchy scalp, flaky dandruff, or other dry scalp issues. Medicated with 3% Salicylic Acid, it successfully treats seborrheic dermatitis, psoriasis, and eczema.
Not only is it fast-acting, but it is also clinically proven to prevent the recurrence of flaking and scalp build-up with regular usage. Dermatologist-recommended and containing only the highest quality ingredients, DHS Sal Shampoo is the solution to all your dry scalp woes.
Why We Picked It
If you're one of the millions of people struggling with psoriasis, you know that finding an effective and affordable treatment can be a challenge.
But thankfully, Dermarest has developed a medicated shampoo and conditioner that not only relieves the symptoms of psoriasis, but also helps to improve scalp health.
The active ingredient in this formulation is salicylic acid. In addition to salicylic acid, this shampoo and conditioner also contains zinc complex, which is another key ingredient in helping to treat psoriasis.
Zinc is an important mineral for healthy skin cell turnover, and it also has anti-inflammatory and antibacterial properties that can help to soothe the scalp.
This scalp treatment also includes green tea, kukui nut oil, and safflower extract, which all work together to restore moisture to the scalp and hair. Highly recommended for those with sensitive skin.
Why We Picked It
Avalon Organics is formulated with a carefully balanced blend of 2% salicylic acid, aloe vera, tea tree, chamomile and essential oils, this shampoo works in harmony to treat and prevent dandruff, as well as control scaling, itching and flaking associated with seborrheic dermatitis.
Plus, it helps condition and nourish hair for a healthy-looking scalp and locks. And like all of their products, it contains organic ingredients, is vegan and GMO-free.
Salicylic Acid FAQ's
Choosing a shampoo can be confusing if you're not sure which product is right for you.
It's hard to know if you should switch to a shampoo with salicylic acid if you've never used one before.
That's why we've put together a list of the most frequently asked questions about shampoos with salicylic acid so that you can make an informed decision about whether or not this type of shampoo is right for you.
Is salicylic acid in shampoo good for hair?
Salicylic acid is a popular ingredient in shampoos designed to treat scalp conditions like dandruff and seborrheic dermatitis.
It's also effective at removing excess build-up of oils and skin cells from the scalp, which can help improve the overall health of your hair.
However, it's important to note that salicylic acid can be drying for your hair, so you may want to use a conditioner after shampooing with a product that contains this ingredient.
How often should you use salicylic acid shampoo?
It depends on your hair type. If you have oily hair, you may need to use it every day. If you have dry or color-treated hair, you may only need to use it once a week.
Salicylic acid is a beta hydroxy acid that helps to break down the sebum in your scalp that can cause oily hair and dandruff. It also helps to remove the build-up of dead skin cells on your scalp that can lead to scalp acne and other scalp problems.
Is salicylic acid good for hair growth?
If you're seeing your hair fall out, there is some evidence that salicylic acid can promote hair growth. But, more research is needed to confirm this.
One possible explanation is that salicylic acid helps to remove dead skin cells and debris from the scalp, which may help to stimulate hair growth.
However, it's important to note that salicylic acid can also be quite harsh on the scalp, so it's important to use it sparingly and only as prescribed by a doctor.
Can I use 2% salicylic acid on scalp?
Yes, you can use 2% salicylic acid on your scalp. Salicylic acid is a beta hydroxy acid that is used to treat a number of skin conditions, including acne, psoriasis, and seborrheic dermatitis.
It works by breaking down the keratin that forms the top layer of the skin, which allows the other medications to penetrate deeper and work more effectively.
Can salicylic acid damage hair?
There is some evidence that salicylic acid can damage hair, but it's not clear how significant this effect is.
It's possible that the amount of salicylic acid needed to cause hair damage is greater than the amount found in most over-the-counter acne treatments.
However, if you have any concerns, it's best to consult with a dermatologist before using a product containing salicylic acid.
What are the side effects of salicylic acid?
Salicylic acid is a beta hydroxy acid that is used in over the counter acne medications and in prescription acne medications.
It is also used as a peeling agent for the treatment of psoriasis, seborrheic dermatitis, and ichthyosis vulgaris.
The most common side effects of salicylic acid are skin irritation, skin dryness, stinging or burning sensations, and redness. More serious side effects can occur, but are rare.
These include allergic reactions, such as hives and swelling of the lips, tongue, or face, thinning hair, dangerously low blood sugar levels; and Reye's syndrome.
Is there salicylic acid in Head and Shoulders?
There is no salicylic acid in Head and Shoulders shampoo. Instead, it contains pyrithione zinc, which helps to control dandruff and scalp itching.
How do you unclog your scalp pores?
You can unclog your scalp pores and hair follicles by using a detoxifying shampoo that will help to remove any build-up of products, sweat, or sebum on the scalp.
You can also stimulate circulation to the scalp by using a massaging motion when you shampoo, and you can use a deep-conditioning treatment once a week to help keep the pores open and free of debris.
Is tea tree oil good for the scalp?
Tee tree oil is a great natural way to treat scalp irritation. But, if you have a scalp condition like dandruff, you likely won't see results for a few weeks.There are plenty of high-quality products you can buy that contain pure tea tree oil.
What shampoo ingredients cause forehead acne?
Shampoo ingredients that can cause forehead acne are those that are comedogenic, which means they have the ability to clog pores.
Some of the most common comedogenic ingredients in shampoos are mineral oil and palm oil.
But it's not just shampoos that can cause forehead acne. Any product that is put on the skin can potentially cause acne if it is comedogenic. This includes makeup, sunscreen, and moisturizers.
So if you're experiencing forehead acne, it's a good idea to take a look at the ingredients list of all of the skincare products you're using and try to avoid those that contain comedogenic ingredients.
The Best Salicylic Acid Shampoos for You
So what are the best salicylic acid shampoos? According to our findings, it looks like the best products include the brands we listed in this article.
We've included links to Amazon so you can check out prices and reviews of these products for yourself.
If you're experiencing thinning hair, we can help you with that as well! Tap the button below for our list of the best shampoos for thinning hair according to customer reviews.