The 6 Best Korean Toners for Glowing, Beautiful Skin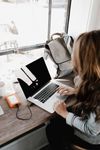 Are Korean toners better than other toners? Here are the best Korean toners as voted by customer reviews and what makes them so special.
Do you want to improve your complexion and give your skin a healthy glow? If you're looking for the best Korean toners for beautiful, glowing skin, look no further!
In this post, we will reveal six of the best Korean toners on the market.
These toners are beloved by skincare aficionados all over the world for their ability to improve complexion and give skin a healthy glow.
So whether you're just starting your skincare journey or you're a seasoned pro, read on to learn about some of the best Korean toners out there.
By using one of these amazing products, you'll be able to achieve radiant and flawless skin that feels soft and smooth.
Your complexion will be more even and your skin will have a healthy glow that everyone will notice. Trust us - these toners are worth every penny.
How We Choose the Best Korean Toners for You
What is the best Korean toners? We wanted to know!
That's why our team reads through thousands of Amazon reviews, TikTok and YouTube videos and social media posts to compile a short list of the absolute best Korean toners. We know after reading this article you will find the best skincare product for you.
Why We Picked It
Looking for a facial toner that won't irritate your skin? Klairs Supple Preparation Facial Toner is your answer.
This non-irritating, super hydrating toner is made with plant extracts and soothing ingredients to calms skin post-cleansing.
It also enhances absorption, hydration, and balances pH levels.
Plus, its calming formula makes it ideal for those with sensitive skin.
With just a few spritz of Klairs Supple Preparation Facial Toner, you'll feel your skin getting softer, smoother, and more supple in no time.
Why We Picked It
Snail Repair Intensive Toner is a fast-absorbing formula that renews skin and removes unevenness.
It turns rough, exhausted skin into radiant and healthy skin. This unique toner provides nutrition.
This wrinkle care toner is perfect for those who want to improve fine wrinkles and achieve tighter skincare.
It also tightens pores and promotes skin resilience by renewing the skin.
In addition, this moisture boosting toner provides instant moisture and nutrition for healthier skin.
It also maintains the balance of oil and moisture in the skin, giving you a smooth texture. This toner is free of artificial coloring, scent, and parabens – making it ideal for sensitive skin.
Why We Picked It
If you're on the hunt for a hydration boost, N.M.F is a perfect choice.
Made with a blend of organic humectants, lipids, amino acids, sugars, minerals, peptides and more, this toner helps to replenish your skin's natural moisture levels, resulting in a softer, more supple complexion.
Simply spritz on after cleansing and follow with your favorite moisturizer - your dry skin will thank you.
Why We Picked It
Thank You Farmer Rice Pure Essential Toner is made with Korean rice extract.
This highly concentrated formula works to reduce the appearance of dullness and balance the oil-water content of your skin.
It spreads gently over your skin, hydrating and soothing irritated skin. Plus, it's hypoallergenic and dermatologically tested, making it perfect for even the most sensitive skin types.
Why We Picked It
AHC Aqualuronic Toner is a hydrating, moisture-rich toner that has been expertly formulated by the skincare experts at K-Beauty.
The unique blend of Hyaluronic Acid, Ceramides and French Seawater makes this toner supremely lightweight and refreshing, while still providing optimal hydration for your skin.
The highly moist and refreshing fluid formula gently seeps into the skin to refine and polish skin texture, leaving you with a radiant complexion.
Dermatologist tested and gentle scented, this toner is a must-have step in your skincare routine.
Why We Picked It
This is an essential toner made with natural ingredients that are gentle on the skin.
This toner has various compounds such as ceramide, rice bran oil, and rice extracts, that make a smooth and rich texture that can be applied quickly and is absorbed just as quickly, making your skin softer.
A traditional Korean beauty secret recipe for whitening, antioxidant, and anti-aging effects. This toner contains no mineral oil, talc, or parabens.
Korean Toners FAQ's
People are often unsure about what toners are, and even more confused about the types of Korean toners available.
A lot of people think that toners are just for people with oily skin, but that's not true!
Toners help to remove any last traces of makeup, dirt and dead skin cells from your face, while also hydrating your skin.
Here are the most frequently asked questions about Korean toners. This will help to clear up any confusion and help you to choose the right type of toner for your skin type.
Is toner important in Korean skincare?
Toners play an important role in Korean skincare, as they help to remove any last traces of makeup or dirt from the skin and prepare it for the next step in your skincare routine.
Some toners also help to moisturize the skin, which is why they are a popular choice for those with oily skin.
Others contain important ingredients like alpha hydroxy acids. An exfoliating toner is perfect for someone with acne-prone skin.
What do Koreans use as toner?
Koreans use a variety of things as toners, but the most common ingredients are witch hazel, rose water, and green tea. All three help to soothe and refresh the skin.
Witch hazel is a natural astringent that helps to tighten pores and remove excess oil.
Rose water is high in antioxidants and helps to hydrate and rejuvenate the skin.
And green tea contains anti-inflammatory and antioxidant properties that can help to reduce the appearance of wrinkles and improve skin complexion.
How do I choose the right toner?
There are a few things to consider when choosing the right toner for your skin type. The most important thing is to find a toner that is alcohol-free, because alcohol can be very drying for the skin.
It's also important to find a toner that is pH-balanced, because if the toner is too acidic or too alkaline, it can disrupt the natural pH balance of the skin.
Finally, it's important to find a toner that is suited to your specific needs. If you have oily skin, you might want to choose a toner that contains ingredients like witch hazel or salicylic acid which can help reduce oiliness.
If you have dry skin, you might want to try a moisturizing toner that contains ingredients like aloe or hyaluronic acid that provides a skin barrier.
Overall, Korean toners are great for all skin types because of their hydrating and refreshing properties.
By choosing the right type of toner for your skin, you can take your skincare routine to the next level and enjoy healthy, glowing skin!
What is the best Korean toner for combination skin?
There are a lot of Korean toners on the market, and it can be tricky to find the right one for combination skin.
A good Korean toner for combination skin should be hydrating but not too oily, and it should also help to control shine.
A popular choice is the Klairs Supple Preparation Facial Toner. It's a light, refreshing toner that helps to hydrate and balance my skin without making it feel oily or heavy.
It's also great for controlling shine, so you don't end up looking like a greaseball by noon.
Does toner darken skin?
No, toner does not darken skin. In fact, it can help to brighten and even out skin tone.
Toners are usually applied after cleansing and before moisturizing, and they help to remove any traces of cleanser or makeup that may be left on the skin.
They also help to restore the pH balance of the skin and to prepare it for further treatment.
What makes Korean skincare so special?
Korean skincare products are special because they contain a high concentration of natural and effective ingredients, which results in brighter, softer, and younger-looking skin.
Unlike many other skincare brands that contain harsh chemicals and artificial ingredients, Korean skincare products rely on natural ingredients like fermented fruits and herbs to achieve amazing results.
This is why Korean skincare has become so popular in recent years - people are finally realizing the benefits of using natural ingredients to take care of their skin.
How do Koreans get such smooth skin?
Koreans get such smooth skin because they have a skincare routine that they stick to that keeps skin hydrated.
Most Koreans start by cleansing their face with an oil-based cleanser, then using a foam or water-based cleanser.
They follow up with a toner, essence, serum, eye cream, moisturizer, and sunblock. They also use sheet masks regularly.
This skincare routine helps to remove all of the dirt and impurities from their dull skin, while also hydrating and nourishing it.
And since they're using high quality products that are specifically designed for their skin type, it results in smoother and softer skin texture.
What product is South Korea famous for?
South Korea is most famous for its skincare products. The country is home to some of the best skincare brands in the world, such as Sulwhasoo, Laneige, and SK-II.
South Koreans are known for their love of skincare, and they are willing to spend a lot of money on beauty products. In fact, the country's skincare market is worth billions of dollars.
The Korean beauty industry has exploded in recent years, and it is now one of the biggest beauty markets in the world.
South Korean women are known for their flawless skin, and many people believe that their skincare products are responsible for this.
Why do Koreans use snail mucin in their skincare products?
Snail mucin contains powerful antioxidants and anti-inflammatory agents that help to protect the skin from damage caused by the sun and other environmental pollutants.
Snail mucin also helps to boost collagen production, which helps to reduce the appearance of wrinkles and fine lines and moisturize dry skin.
This is why you might see it in the ingredients of a Korean anti aging eye cream.
What does snail mucin do?
Snail mucin is a glycoprotein that is rich in allantoin, glutamine, and hyaluronic acid. It has been shown to have anti-inflammatory, antioxidant, and wound healing properties.
Some people use snail mucin as a skin care product because of its anti-inflammatory and wound healing properties.
It is said to help reduce the appearance of wrinkles, scars, and dark spots. Some people also claim that snail mucin can help improve complexion and skin tone on delicate and sensitive skin.
Are snails harmed for snail mucin?
No, snails aren't harmed from harvesting snail mucin. Snail mucin is a secretion that the snail produces to help it move, and new methods have allow for the mucin to be collected without harming the snails.
Does snail mucin really work?
There is some evidence that snail mucin can help regenerate tissue, however more research is needed to confirm these effects.
Snail mucin is a rich source of glycolic acid and proteins, which are known to have regenerative effects on the skin. It also contains allantoin, which has soothing and moisturizing properties.
So far, there is only limited evidence supporting the use of snail mucin for skin care, but it does appear to be a promising ingredient with a range of potential benefits.
What is the secret of Korean anti aging?
There is no secret to Korean anti-aging. They just have really good skin care products and a skincare routine that they stick to to keep skin supple.
Korean women are famous for their flawless skin, and there's a reason for that: they have some of the best skincare products in the world.
And unlike women in other parts of the world, who often only start caring for their skin once they see signs of aging skin, Korean women start taking care of their skin early on in life.
They have a skincare routine that involves using multiple products with different ingredients, and they religiously follow it every day to keep skin moisturized.
And because they use such high-quality products, their skin doesn't show signs of aging as quickly.
The Best Korean Toner for You
So what are the best Korean toners? According to our findings, it looks like the best products include the brands we listed above.
We've included links to shop so you can check out prices and reviews of these products for yourself.
And don't forget – experiment with different products until you find the one that works best for your skin.
Looking for an amazing Korean moisturizer to go with your Korean toner? We have some suggestions!
Tap the button below for our short list of the best Korean face creams you can buy.