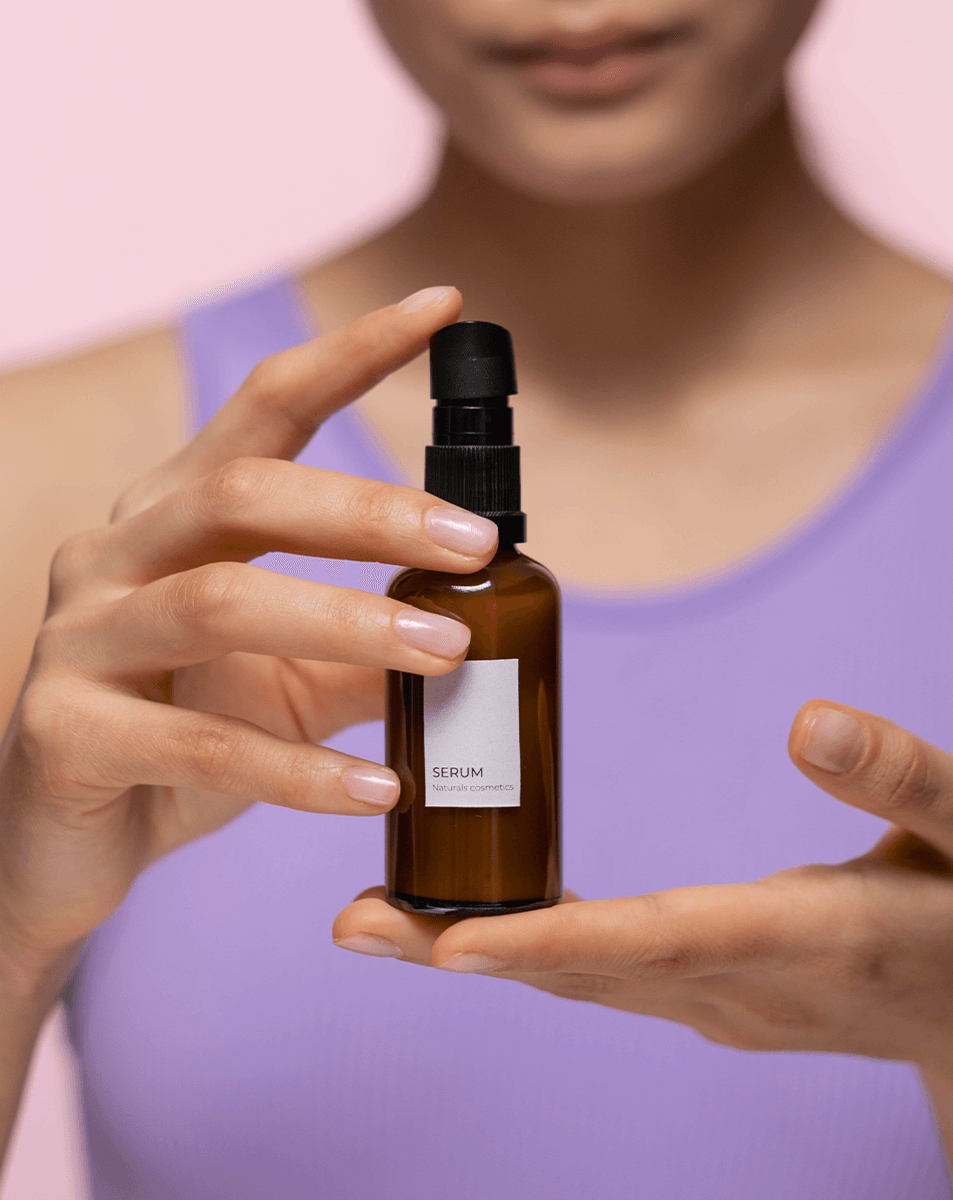 Get That Instant Glow: 5 Reasons to Love Skin Glow Serum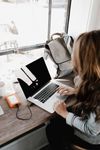 The ingredients in our most favorite skin glow serums allow you to achieve glowing skin both instantly and even more over time.
Looking for that lit-from-within glow? You need a skin glow serum in your life! These serums will give you the boost of radiance you've been searching for.
They're perfect for all skin types, and they work to hydrate and illuminate skin without making it feel heavy or greasy and enhance uneven skin texture.
Keep reading to learn more about each serum and find the perfect one for you!
How We Choose the Best Skin Glow Serums for You
What is the best skin glow serum to apply after washing your face? We wanted to know! That's why our team reads through thousands of Amazon reviews, TikTok and YouTube videos and social media posts to compile a short list of the absolute best skin glow serums.
We know after reading this article you will find the best skincare products for you.
Why We Picked It
This unique skincare + makeup primer hybrid is your answer to achieving glowing skin both instantly and over time.
Formulated with niacinamide, a powerful vitamin and antioxidant, this serum helps to even out skin tone, reduce hyperpigmentation and dark spots, and minimize pores for a flawless complexion.
Skin quenching and intensely hydrating, the Watermelon Glow Niacinamide Dew Drops are packed with amino acids and vitamin C serum to fight free radical damage and keep your skin looking its best.
A combination of hydrating hyaluronic acid, Vitamin E and moringa oil soothes and nourishes dry, thirsty skin. Use before makeup for a smooth, hydrated canvas or wear alone for a dewy, natural glow.
This formula is free of mineral oil, sulfates,  parabens, phthalates, drying alcohols, synthetic and dyes. This serum is cruelty-free and vegan.
Why We Picked It
Looking for a natural and effective way to reduce wrinkles and fine lines? Introducing Blue Sage Skin Co.'s Glow Facial Serum, made with 20% Vitamin C and Rosehip Oil.
This best seller features a blend of ingredients deeply penetrates the skin to improve moisture and collagen levels, while also protecting against free radicals and sun damage.
Hyaluronic acid locks in moisture, leaving your skin hydrated, smooth, and glowing. Add this Glow Facial Serum to your morning routine for visible results you'll love.
Why We Picked It
Averr Aglow's Perfectionist Overnight Serum is a powerful way to achieve radiant, beautiful skin. It is formulated with nutrient-rich, organic active botanicals to help refine the skin for a more even complexion.
Daily use of this serum helps to restore skin elasticity, reduce swelling and irritation, fade sun spots and under-eye circles, and even out hyperpigmentation.
The antioxidant-rich acai berry and passionfruit oils help to repair damage and improve the overall health of the skin. This unique blend of nutrients, vitamin A, vitamin E and fatty acids provides everything your skin needs to look its best.
Why We Picked It
Welcome to the world of Benton Cacao Moist and Mild Serum. This luxurious serum is perfect for those with a poor oil-water balance in their skin.
The hyaluronic acid in the serum hydrates and nourishes your skin, while the minerals from the high cacao content help to keep your skin looking revitalized and glossy.
Free of colorant, fragrance, alcohol, and PEGs, this rich cacao seed extract serum is perfect for those who want to fully nourish their skin with antioxidants.
Why We Picked It
This  anti-aging serum has been enriched with antioxidants A and E, and contains retinol and ceramides for the ultimate in skin care. Made in the USA, this salon-quality formula is perfect for those who want to enjoy a youthful, healthy complexion.
Skn Glow Skin Serum helps to diminish the appearance of fine lines and wrinkles while delivering intense hydration to your skin.
The unique blend of ingredients works together to help improve your overall skin tone and texture. Simply apply a few drops of this serum onto clean skin and massage in until fully absorbed. Use morning and evening for best results.
Skin Glow Serum FAQ's
You want to know more about skin glow serum before you buy it.
Even if you're not sure if skin glow serum is the right product for you, chances are you have some questions about it.
We've collected the most Frequently Asked Questions about skin glow serum and answered them all below.
How do you use skin glow serum?
There are a few ways to use skin glow serum. The most common way is to apply it directly to the skin before bed.
Another way is to add it to your foundation or moisturizer for an all over glow. Finally, you can also mix it with your favorite lip gloss for a natural looking shine.
Do serums have side effects?
Yes, skin serums can have side effects. In general, serums are more concentrated than traditional moisturizers, so they can be more irritating to the skin. Some people also experience allergic reactions to certain ingredients in skin serums.
If you're considering using a serum, it's important to do your research and read the ingredient list carefully to make sure you're not allergic to any of the ingredients.
You can also do a small patch test on your skin prior to putting it all over your face.
Can I leave serum overnight?
There's no harm in leaving serum overnight – it's actually a great way to give your skin a little extra TLC.
Serum is packed with antioxidants and other nutrients that can help improve the appearance of your skin, so leaving it on overnight is definitely beneficial to smooth skin. Just make sure to use a good moisturizer afterwards to keep your skin hydrated.
Can we use skin serum daily?
Yes! Adding skin serums to your skincare routine is a great way to help hydrate and nourish your skin's barrier.
They often contain high levels of antioxidants, vitamins, and other nutrients which can help improve the appearance and health of your skin.
Using a serum daily is a great way to help keep your skin looking its best whether you have dry skin, oily skin, or even acne prone skin. Be sure to choose one that is suited to your skin type, and use it faithfully every day for the best results.
How long should I leave serum on my face?
It really depends on the serum. Some serums need to be left on for a certain amount of time in order to work properly (usually indicated on the label), while others can be washed off several minutes after they're applied. It's always best to read the instructions before using a serum, especially if you have sensitive skin.
Can I use serum without moisturizer?
Yes, you can use serum without moisturizer. However, serums are designed to be applied before moisturizers, so using them together will give you the best results.
Serums are penetrate the skin more deeply than moisturizers and are designed to deliver specific ingredients directly to the cells.
Moisturizers, on the other hand, provide hydration and help protect the skin from environmental aggressors. Using both a serum and a moisturizer will give your skin all the benefits it needs to look its best.
Do serums really work?
Serums definitely work, but it depends on what you're using them for. Some serums are designed to brighten skin, while others are meant to reduce the appearance of wrinkles.
The best way to determine whether a serum is working is to look at the results over time. If your skin looks brighter and smoother after using a serum, then it's definitely doing its job!
How much serum should I apply?
Serum should be applied sparingly to the skin- a little bit goes a long way! The serum should be applied after cleansing and toning, and before applying moisturizer.
Pump a small amount of serum into your hand and smooth it over your face and neck. Be sure to avoid the eye area, unless you're applying a serum especially formulated for dark circles.
The Best Skin Glow Serum for You
So there you have it – the best skin glow serums for a glowing complexion and smoother skin, as voted by customer reviews.
We hope this article has helped you to find a serum that will help you achieve glowing skin. And don't forget – always read the reviews before purchasing any skincare product!