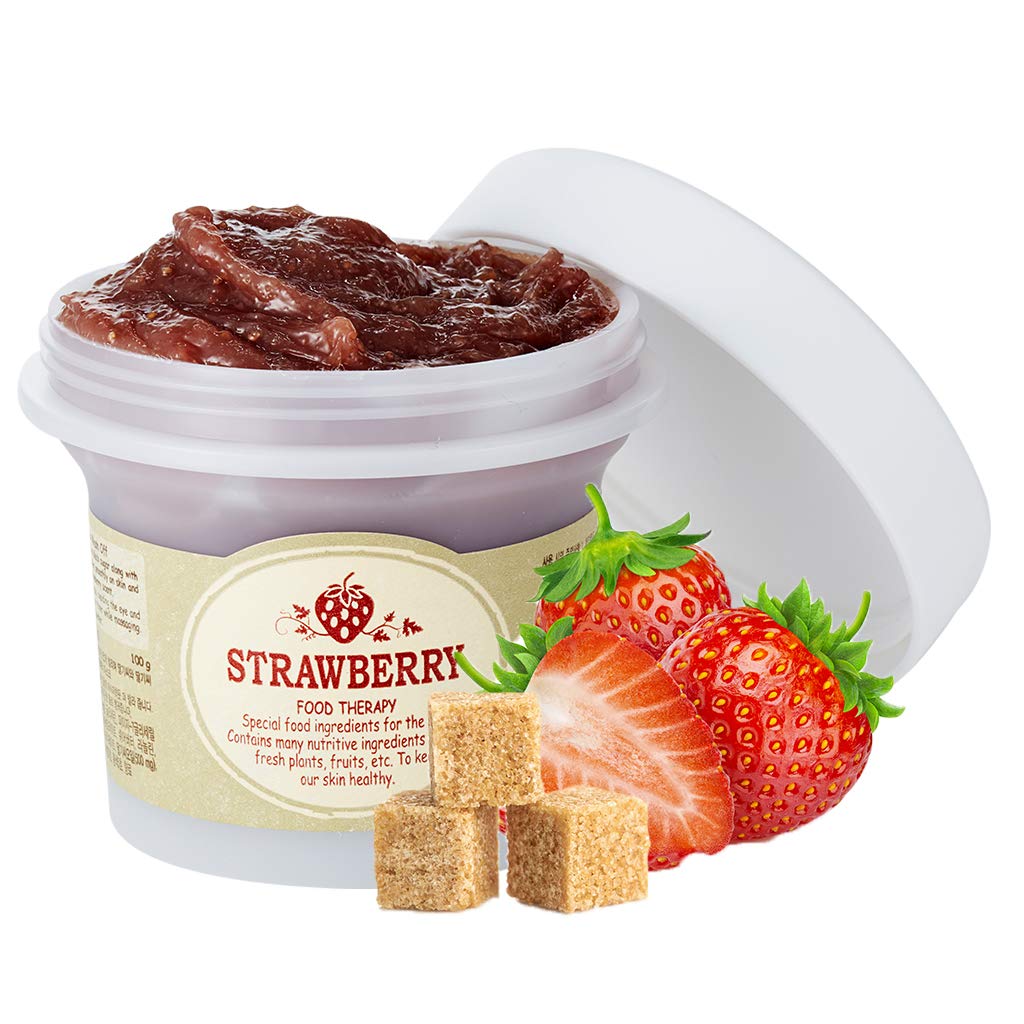 Revive Your Dull Skin With the Best Korean Exfoliator Ever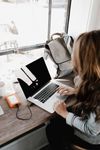 Korean exfoliators are much different than the harsh scrubs you may be using. See why these formulas give you brighter, softer, and glowing skin.
If you're looking to give your skin some extra love, a good exfoliator is a great place to start. Exfoliation removes the dead skin cells that can make your complexion look dull and tired and reveal brighter skin.
Not only does exfoliation make your dry and dull skin look better instantly, but it also helps improve its overall health by allowing other products to penetrate more deeply.
In this post, we will reveal the best Korean exfoliators for every budget and what makes them so unique.
How We Choose the Best Korean Exfoliators for You
What is the best Korean exfoliator for dry skin? We wanted to know! That's why our team reads through thousands of Amazon reviews, TikTok and YouTube videos and social media posts to compile a short list of the absolute best Korean skincare products. We know after reading this article you will find the best product for you.
Why We Picked It
Introducing Dr. G Brightening Peeling Gel, a unique product that smoothes and brightens your skin without irritation.
This gel is made with natural cellulose, vitamin C, and vitamin E to brighten and clear your skin tone while black willow bark extract provides a clearing effect.
With regular use, you'll see a noticeable difference in the appearance of your irritated skin. Dr. G Brightening Peeling Gel is perfect for those who want to achieve radiant, healthy-looking skin.
Why We Picked It
These 2-in-1 pads feature both a chemical peeling serum made with red wine,  resveratrol and hyaluronic acid, and a physical peeling effect from the 3-layer gauze pad.
Together, they effectively remove dead skin cells and impurities, resulting in softer, clearer skin.
In addition to helping prevent skin aging, these Bio Peel Gauze Peeling Pads also improve the skin's elasticity for a more youthful appearance.
Why We Picked It
If you're looking for an ultra-gentle exfoliating gel that will deep cleanse your pores, remove dead cells and dirt without harsh chemicals or irritating microbeads, then you need to try Mizon's Apple Smoothie Peeling Gel.
Formulated with glycolic acid, this gel promotes glowing, smooth-looking skin just like a shiny apple peel.
It also provides elasticity and tone correction for healthy, smooth skin layers. For best results, use 1-2 times per week. Mizon's safe formula is dermatologically tested and recommended for all skin types.
Why We Picked It
Looking for a way to brighten up your dull, lackluster skin?
No need to look any further - we've got just the thing. Introducing TonyMoly's Floria Brightening Peeling Gel, a unique gel-type formula that gently exfoliates the skin with floral and fruit extracts.
That means no harsh microbeads or irritating, gritty granules, making this perfect for even the most sensitive skin.
Simply massage our refreshing peeling gel onto your face and watch as it transforms dull skin by exfoliating dead skin cells and revealing a more radiant complexion.
Why We Picked It
Welcome to Skinfood's Black Sugar Strawberry Mask Wash Off. This luxurious mask contains mineral-rich organic black sugar, along with strawberry seeds and strawberry seed oil.
It applies smoothly on skin and leaves it fresh, clean, and fragrant with a strawberry scent.
The black sugar used in this mask is organically produced without the use of pesticides or other harmful chemicals. It is unrefined and enriched with minerals such as phosphorus, calcium, iron, magnesium and potassium.
It is also rich in vitamins such as riboflavin, niacin and pantothenic acid.
Wild Berry Seeds act as natural exfoliants. Strawberry Seed Oil is pressed from strawberry seeds and consists of 80% omega-3, omega-6, and other essential fatty acids. It helps skin to synthesize ceramides and maintain healthy cell membranes.
This physical exfoliation mask is perfect for those who want to enjoy the benefits of a mineral-rich black sugar scrub, combined with the nourishing power of strawberry seed oil.
Why We Picked It
Here's a little secret for you: the best way to achieve bright, beautiful skin is with a little help from Secret Key Lemon Sparkling Peeling Gel.
This gommage exfoliator is bubbling with Carbonated Water that fizzes out junk from pores, Citric Acid that sloughs off dead skin cells, and Vitamin C that brightens up your complexion.
You simply apply it onto dry face and massage as the balls roll away build-up and impurities, like magic. With regular use, you'll notice a significant improvement in your skin's texture and tone.
Korean Exfoliator FAQ's
Exfoliating is an important part of any skincare routine, but it can be hard to know which exfoliator is right for you.
With so many exfoliators on the market, it can be hard to figure out which one is right for your skin type.
Do you need a physical exfoliator or a chemical exfoliator? What are the benefits of using a Korean exfoliator? Should you only do gentle exfoliation?
We've answered all of your most frequently asked questions about Korean exfoliators below. Keep reading to learn more about this essential skincare step.
What do Koreans exfoliate with?
Koreans use a lot of different types of exfoliators, from physical exfoliators to chemical exfoliators. They use peeling gels, peeling pads and scrubs.
Koreans often use an exfoliant made with rice bran. Rice bran is a natural source of antioxidants and minerals, which makes it a good choice for an exfoliant. It's also gentle enough to be used every day.
Other popular ingredients for exfoliants include apricot kernel oil, honey, and sugar.
Apricot kernel oil is a natural source of vitamin E, while honey has antibacterial properties. Sugar is a natural source of glycolic acid, which helps to remove dead skin cells.
Some Koreans use brush-type exfoliators called "bamboo puffs." Bamboo puffs are special brushes made with natural bristles that help to remove dead skin cells and other impurities from the face. They can be used alone or with a facial cleanser to achieve the best results.
Many Korean women swear by bamboo puffs as the best way to achieve healthy, glowing skin, and they're a popular choice among celebrities, too.
is salicylic acid an exfoliant?
Salicylic acid is an exfoliant. It works by loosening the "glue" that holds skin cells together so they can be removed.
By removing these cells, salicylic acid also unclogs pores and can help reduce the appearance of acne and blackheads.
What is the most effective exfoliator?
There are many different types of Korean exfoliators on the market, but the most effective type is one that uses natural ingredients like sugar, fruit acids, or enzymes.
These ingredients help to dissolve the built-up layers of dead skin cells on the surface of your skin, which leaves your complexion looking brighter and smoother.
In general, it's best to avoid exfoliators that contain harsh chemicals like sodium lauryl sulfate (SLS), because they can damage your skin and make it more susceptible to sunburns.
Look for exfoliators that are labeled as "natural" or "organic," and be sure to read the ingredients list before purchasing.
What do Korean spas use to exfoliate?
Korean spas use a variety of traditional exfoliants, depending on the type of spa. At a traditional jjimjilbang, for example, crushed up aloe vera or bamboo is used to exfoliate the skin.
Some Korean spas use a mixture of rice bran, apricot kernel oil, and bamboo extract. The rice bran removes dead skin cells, the apricot kernel oil moisturizes and soothes the skin, and the bamboo extract has anti-inflammatory and antioxidant properties.
This combination of ingredients is thought to be especially beneficial for those with sensitive skin.
At a more modern spa, however, you might find more specialized treatments like microdermabrasion or chemical peels. Whichever type of spa you visit, make sure to ask what kind of exfoliant will be used on your skin - some can be quite harsh!
Can I use Korean exfoliating mitt everyday?
Yes, you can use a Korean exfoliating mitt every day. It's a great way to remove dead skin cells and reveal a brighter, more radiant complexion.
Just make sure to avoid over-exfoliating, which can cause irritation and damage to the skin. Start with once or twice a week, and increase the frequency if your skin can handle it. Enjoy your newfound glow!
Do Koreans use chemical exfoliants?
Koreans use a variety of chemical exfoliants, and the most popular one seems to be AHA (alpha hydroxy acid).
AHA is a type of fruit acid that helps remove the dead skin cells on the surface of your skin. It does this by weakening the molecular bonds that hold these cells together.
This not only makes them easier to remove but also encourages new cell growth, which gives you brighter, smoother and younger-looking skin. It's very effective on acne prone skin.
What makes Korean skincare so special?
Korean skincare products are special because they contain a high concentration of natural and effective ingredients, which results in brighter, softer, and younger-looking skin.
Unlike many other skincare brands that contain harsh chemicals and artificial ingredients, Korean skincare products rely on natural ingredients like fermented fruits and herbs to achieve amazing results.
This is why Korean skincare has become so popular in recent years - people are finally realizing the benefits of using natural ingredients to take care of their skin.
How do Koreans get such smooth skin?
Koreans get such smooth skin because they have a skincare routine that they stick to.
Most Koreans start by cleansing their face with an oil-based cleanser, then using a foam or water-based cleanser.
They follow up with an exfoliator, toner, essence, serum, eye cream, moisturizer, and sunblock. They also use sheet masks regularly.
This skincare routine helps to remove all of the dirt and impurities from their dull skin, while also hydrating and nourishing it. And since they're using high quality products that are specifically designed for their skin type, it results in smoother and softer skin texture.
What is the secret of Korean anti aging?
There is no secret to Korean anti-aging. They just have really good skin care products and a skincare routine that they stick to.
Korean women are famous for their flawless skin, and there's a reason for that: they have some of the best skincare products in the world.
And unlike women in other parts of the world, who often only start caring for their skin once they see signs of aging skin, Korean women start taking care of their skin early on in life.
They have a skincare routine that involves using multiple products with different ingredients, and they religiously follow it every day. And because they use such high-quality products, their skin doesn't show signs of aging as quickly.
The Best Korean Exfoliator for Your Skin
So what are the best Korean exfoliator? According to our findings, it looks like the best products include the brands we listed above.
We've included links to Amazon so you can check out prices and reviews of these products for yourself. And don't forget – experiment with different products until you find the one that works best for you.
Looking to shop for more Korean skincare products? We have some suggestions! Tap the button below for our list of the best Korean cleansing oils you can buy.