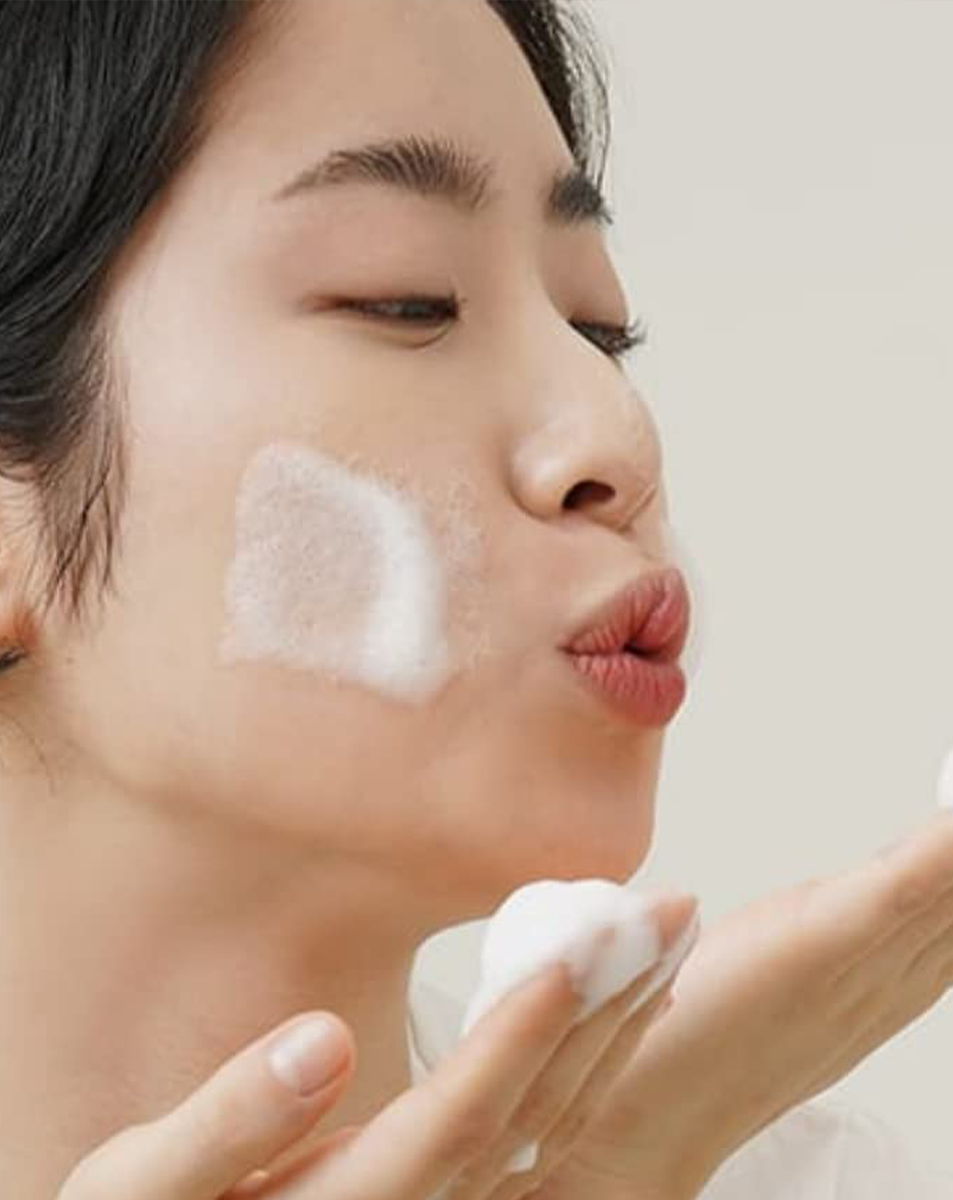 The Best Korean Face Wash for Your Oily, Dry, or Sensitive Skin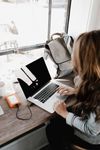 Many people claim Korean Face Wash is a magical product that will solve all their skin woes. But what exactly makes it so effective?
If you are looking for the best Korean face wash for your skin type, you have come to the right place. In this article, we will reveal the best face washes for oily, dry, and sensitive skin.
We will also provide a buyer's guide to help you choose the right face wash for your needs.
So whether you are looking for a face wash that can control oil production, one that is gentle on sensitive skin, or even a cruelty-free brand, we have got you covered!
How We Choose the Best Korean Face Washes
What are the best Korean face washes for your skincare routine? We wanted to know!
That's why our team reads through thousands of Amazon reviews, TikTok and YouTube videos and social media posts to compile the absolute best face cleansers. We know after reading this article you will find the best product for you.
Why We Picked It
The Face Shop Rice WaterBright Cleansing Foam is a royal way to cleanse your face.
This foaming cleanser is made with rice extract and is designed to gently moisturize your skin with its rich, dense foam. The Face Shop Rice WaterBright Cleansing Foam will leave your skin feeling smoother and brighter.
Why We Picked It
This gentle, effective gel cleanser is perfect for cleansing your skin both day and night. It removes impurities and strengthens your skin barrier, leaving you with firmer-looking skin.
Formulated with key ingredients like pH-balanced tea-tree oil and BHA, this cleanser will help soothe and nourish your skin for a clear, luminous complexion. All COSRX products are hypoallergenic and dermatologist-tested, so you can trust them to be gentle on your skin.
Why We Picked It
Looking for an innovative and effective way to cleanse your combination skin? Look no further than the Neogen Real Fresh Foam Green Tea Cleanser.
This gentle and hydrating foam is delivered in four different types, each designed to meet your specific skincare needs.
The Real Fresh Foam Green Tea Cleanser is made with 100% actual real fruit and real fruit extracts, combined with 99 naturally derived ingredients.
This unique blend of ingredients makes the Neogen Real Fresh Foam Green Tea Cleanser a truly progressive solution for all your skincare needs.
Why We Picked It
Looking for a cleansing balm that will help you achieve vibrant, soft and moist skin? Look no further than MIZON Snail Repairing Foam Cleanser.
This powerful facial cleanser contains snail mucin filtrate – an ingredient that is known to regenerate skin cells, the same way snails regenerate their own bodies. The result? Pore care, removal of excessive sebum, and clean pores thanks to exfoliation.
Your skin will feel moist and soft after every wash – and it's all thanks to this little powerhouses of a cleanser.
Why We Picked It
Introducing the Dear, Klairs Rich Moist Foaming Cleanser – a true game-changer for those with sensitive skin. This amino acid-based cleanser is gentle yet effective, leaving your skin feeling moisturized and refreshed while removing excess sebum.
The main component of protein, amino acids, work to deeply cleanse pores while hyaluronic acid, ceramide 3, and olive oil maximize hydration.
This low irritant face wash also contains tea tree oil and houttuynia cordata extract – two essential ingredients for treating skin trouble.
Experience smooth, healthy skin with the Dear, Klairs Rich Moist Foaming Cleanser. Paraben-free, artificial coloring-free, and steroid-free, this vegan-friendly cleanser is perfect for those with sensitive skin.
Why We Picked It
Looking for a natural, gentle cleansing foam that won't strip your skin of its natural moisture? Meet Innisfree Green Tea Pure Cleansing Foam. A wonderful cleanser for all skin types.
This creamy, hydrating cleanser is infused with green tea from Innisfree's USDA-certified organic fields on Jeju Island, South Korea. The naturally-derived surfactant from green tea root creates rich, micro-fine bubbles that deeply cleanse without harshness, keeping your skin hydrated.
Plus, it helps improve the look of pores for a more radiant, youthful appearance and is highly recommended for acne prone skin. Give your skin the nourishing cleansing it deserves with Innisfree Green Tea Pure Cleansing Foam.
Face Wash FAQ's
You may have heard that Korean skincare products are the best, but you're not sure why.
A lot of people seem to think that it's some kind of magical product that will solve all their skin problems. But what exactly is it, and how does it work?
We've put together a list of the most frequently asked questions about face wash to clear up any confusion.
Which face wash do Korean use?
Koreans use a variety of different face washes, depending on their skin type and needs. But a few popular Korean brands include Sulwhasoo, Missha, and Innisfree.
Sulwhasoo is a luxury brand that uses traditional Korean herbal ingredients in its products. Missha is a lower-priced brand that is popular for its BB creams. And Innisfree focuses on using natural ingredients from Jeju Island, off the coast of Korea.
Are Korean face washes better?
There is no definitive answer to this question, as everyone's skin is different and will respond differently to various face washes.
However, many people do feel that Korean face washes are particularly effective at cleansing and moisturizing the skin, which can result in a brighter, more youthful appearance.
One of the primary reasons that many people believe Korean face washes are superior to other types of facial cleansers is the high concentration of natural actives present in these products.
For example, most Korean face washes contain fermented ingredients such as rice water or green tea extract, which are thought to be beneficial for the skin.
Additionally, many Korean brands feature unique packaging that allows the product to be dispensed in tiny amounts, which helps prevent waste and promotes a more controlled application.
How do Koreans get flawless skin?
Koreans use a gentle and effective method of cleansing that removes dead skin cells but doesn't strip the skin of its natural oils.
They start by using an oil-based cleanser to remove all traces of makeup and pollution.
Then they use a water-based cleanser to remove any impurities left behind by the oil-based cleanser. Finally, they use a toner to close up the pores and give their skin a healthy glow.
What is the double cleansing method?
The double cleanse routine is a skincare routine that uses two products to cleanse the skin: an oil and a water-based cleanser.
The first step is to apply the oil-based cleanser to dry skin. This will help break down any makeup or sunscreen that is on the skin.
The second step is to rinse the oil-based cleanser off with water and then apply the water-based cleanser. This will help remove any impurities that are left on the skin.
Are cleansing balms better than face wash?
There is no easy answer to this question because it depends on a variety of factors, such as your skin type and the type of balm you are using.
That said, many people do find that cleansing balms are gentler on their skin than traditional face wash, and they also tend to be more effective at removing makeup and other impurities from the skin.
If you are someone who has oily or acne-prone skin, then a cleansing balm may be a good option for your oily skincare concerns, especially if you find that traditional face wash with salicylic acid makes your skin feel dry or tight.
The Best Face Wash for You
So what are the best Korean cleanser for your skin tone? According to our findings, it looks like the best Korean cleansers include the brands we listed here.
We've included links to Amazon so you can check out prices and reviews of these products for yourself. And don't forget – experiment with different products until you find the one that works best for you.
Shopping for a Korean cleansing oil? We have some suggestions! Tap the button below for a list of the best Korean cleansing oils you can buy.