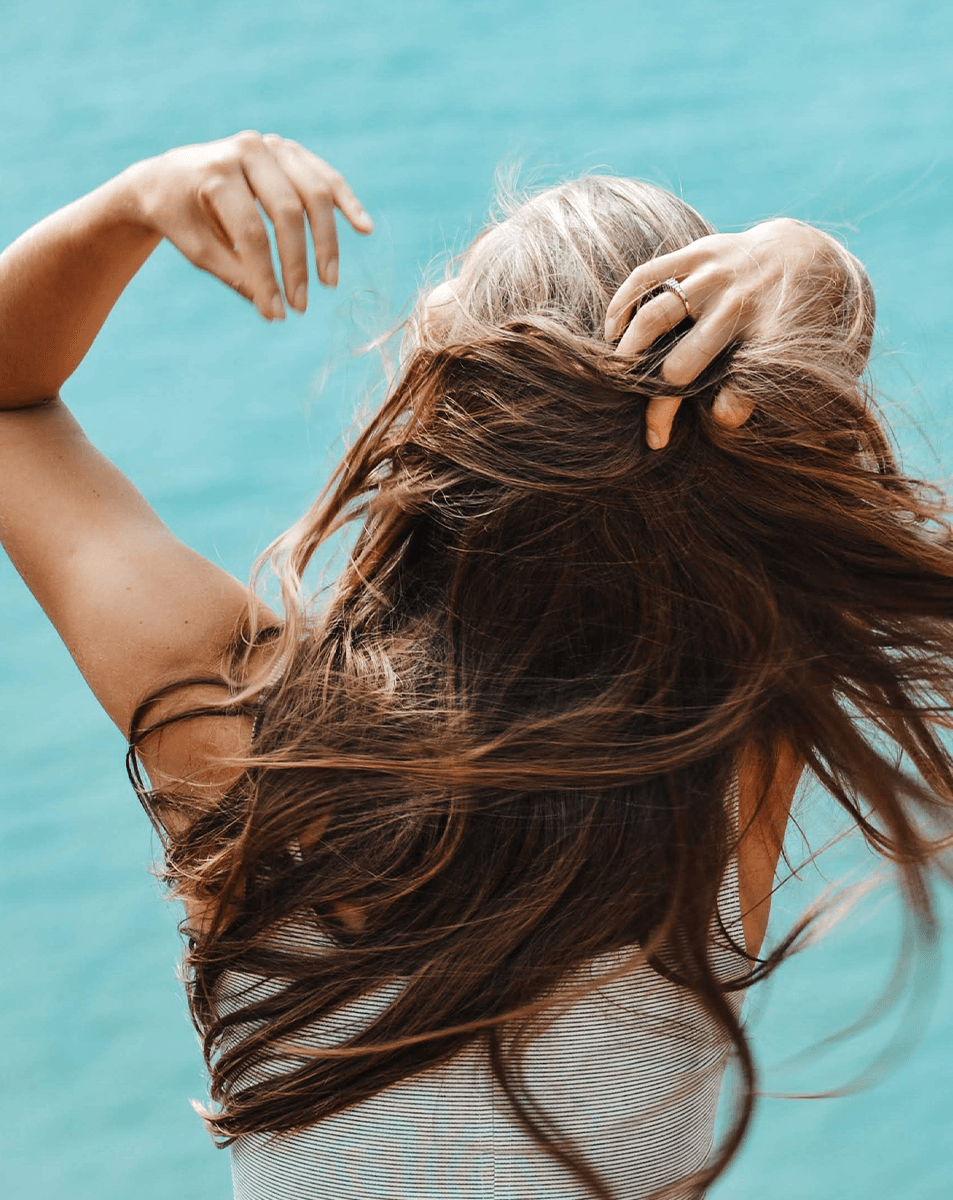 8 Non Comedogenic Shampoo Picks Safe for Your Scalp!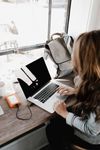 If you're looking for an effective shampoo that keeps pesky breakouts away, then a non comedogenic shampoo is the answer! Here are the best ones!
No one likes an itchy, flaky scalp! Unfortunately, certain shampoos can be rough on your skin, leaving you with everything from dandruff to dryness that feels unbearable.
If you're looking for something gentle but still effective at cleansing your hair and scalp while keeping pesky breakouts away, then non comedogenic shampoo picks might just be the trick.
Keep reading to find out what we chose as the top non comedogenic shampoos out there — these aren't just cream of the crop shampoo choices.
They'll also leave you feeling refreshed and rejuvenated without harsh irritation.
How We Choose the Best Shampoos for You
What is the best shampoo for your sensitive scalp that doesn't contain pore clogging ingredients? We want to know! That's why our team reads through thousands of Amazon reviews, TikTok and YouTube videos and social media posts so you don't have to!
We've compiled a list of the absolute best shampoos. We know after reading this post you will find the best shampoo for you.
Why We Picked It
Say Hello to SEEN Shampoo - the award-winning shampoo developed by Harvard-trained dermatologist Dr. Iris Rubin that's set to revolutionize your hair care regimen!
Supports a healthy scalp and can give you stronger, smoother, healthier-looking hair. What more could you ask for?
Unlike other shampoos on the market, this clinically proven wonder is free of toxins and non-comedogenic (meaning it won't clog those pesky pores!).
In addition, it's non-irritating and totally vegan free so you'll feel good about what you put in your beautiful locks.
With an all-star founding team consisting of Harvard experts, this formulas is guaranteed to deliver! Best of all? It's color safe so no scary strands here.
Why We Picked It
Let us introduce you to the shampoo that could be your ticket to the coveted perfect hair day: Living Proof Perfect Hair Day Shampoo!
This revolutionary new formula takes everything you know about basic shampoo and flips it on its head.
It strips away dirt, sweat, oil, pollution, product buildup - all without stripping or over-drying strands, instead it protects hair.
Have fine hair or heavily damaged hair? Not a problem for this hydrating shampoo that immediately boosts hydration and helps repair damage (including shedding and static).
The proprietary amino cleansing complex gently cleanses dirt build up from the roots to help get your hair where you want it.
Why We Picked It
We know the war against hair-fall and ratty-looking locks has taken its toll on you, but we've got great news.
Science is here to save the day with this renowned physician-formulated formula that cleanses away dirt and excess sebum, without stripping away healthy microbes.
Simply put – no more oily scalps or thinning hair! Instead, enjoy improved volume, strength and texture as you establish a balanced scalp microbiome - the perfect foundation for making your hair thicker. With Nutraphol products, you may even get a little hair growth.
With natural clinically tested ingredients, Root Purifier Scalp Microbiome Shampoo is your ticket to some seriously savvy scalp care.
Why We Picked It
It looks like you're in need of some serious moisture for your dry hair! We have the solution: Nexxus Therappe Moisture Shampoo.
It's as if this shampoo was made just for you—it replenishes dry hair fibers and provides 24-hour heavy-duty hydration to keep your locks looking luxuriously luscious all day long.
And, the silicone-free formula takes your care up a notch!
Combined with Nexxus Caviar & Protein Complex, this ultra nourishing shampoo locks in moisture like no other.
Nexxus products are salon favorites and science-approved, delivering high tech performance and indispensable ingredients.
Why We Picked It
Get the relief you need in the palm of your hands with Neutrogena T/Gel Anti-Dandruff Shampoo.
This formula works from just one use to start fighting and reducing dandruff, helping you maintain a healthy scalp and leaving your hair clean, manageable and flake-free.
Formulated with 2% Neutar Solubilized coal tar extract, this powerful active ingredient doesn't just work initially – it keeps working for hours after each use!
Plus, it's alcohol free so you can be sure you're getting long lasting yet gentle cleansing for itchy scalps.
Neutrogena has been recognized by the National Psoriasis Foundation, so when you purchase this shampoo, you know it's proven effective.
Put an end to your flakes and enjoy life free of itching and irritation.
Why We Picked It
Looking for the perfect way to cleanse your precious locks? Then look no further than Tea Tree Special Shampoo - it's like a refreshing spa day for your hair!
This gentle cleanser washes away impurities with natural Tea Tree oil, peppermint and lavender that soothe the scalp while creating an invigorating and light scent.
And most importantly, your hair will be left feeling refreshed, full of shine and squeaky clean. No more dry or brittle strands!
Plus, Tea Tree Special Shampoo is paraben free, vegan and color safe so you don't have to worry about any hidden nasties.
Why We Picked It
Looking to improve the health of your scalp, especially if you have acne prone skin? Look no further than CLn® Healthy Scalp Shampoo!
It's cleared by more than 10,000 dermatologists and doctors, so you know it's good, plus unique ingredients make it a great product that stands out from the competition.
Whether you have itchy scalp or folliculitis, this shampoo lathers away excess oil and dead skin cells for maximum benefit to all hair types - even those with chemically relaxed hair or close-shaved heads. It keeps your hair follicles healthy, not clogged!
Why We Picked It
Say goodbye to dandruff days because Nizoral Anti-Dandruff Shampoo has got your scalp covered! With this clever formula containing Ketoconazole 1%, it'll take care of your itchy, flaky woes in no time.
This clinically proven anti-dandruff shampoo binds to the natural proteins in your hair and stops those pesky dandruff flakes before they have a chance to begin.
This shampoo is also recommended for seborrheic dermatitis on the scalp.
And the best part? It leaves you with soft, manageable, silky hair after every use.
Non Comedogenic Shampoo FAQ's
If you have a sensitive scalp, you may have questions about selecting the right shampoo for you. You need something that is gentle and that won't clog your pores. Here are the most frequently asked questions about selecting a shampoo for a sensitive scalp and the answers.
How do you know if a shampoo is non-comedogenic?
The easiest way to determine if a shampoo is non-comedogenic is to examine the label.
Look for words like "non-comedogenic," "oil-free," or "lightweight" in the description of the product; these terms usually mean that it will not block pores and cause breakouts.
Additionally, avoid shampoos with oils listed as one of the top three ingredients and avoid those containing lanolin, which may also clog pores.
Lastly, look at reviews from other users — if many people who have used the same shampoo report healthy hair but fewer breakouts, then there's a good chance it is non-comedogenic.
What ingredient in shampoo causes scalp acne?
Acne is caused by a variety of factors - from genetics, to hormones, to environmental triggers.
While it isn't always clear what causes an individual's acne breakouts, one potential factor could be the use of the wrong type of shampoo.
Shampoo ingredients that can cause skin irritation and even acne include sodium lauryl sulfate (SLS) and ammonium laureth sulfate (ALS).
These are very common detergents that are used in many conventional shampoos and body washes.
Additionally, artificial fragrance can also be irritating to sensitive skin types.
It's important to remember though everyone has different hair types and therefore different needs when it comes to their haircare products.
So, if you suffer from ongoing acne breakout issues on your face and neck then it might be worth switching up your shampoo to a non comedogenic hair product and trying one designed specifically for sensitive scalps which contains fewer potentially irritant ingredients.
You can also try a detox shampoo to see if that helps.
Is tea tree shampoo non-comedogenic?
Yes, tea tree shampoo is non-comedogenic. Tea tree oil is known for its anti-inflammatory and antibacterial properties, making it a great choice for people with oily or acne prone skin.
Furthermore, the oils in tea tree can help regulate sebum production and eliminate bacteria on the scalp which can clog pores leading to breakouts.
Tea tree shampoos are highly recommended by dermatologists because they have fewer irritating ingredients than other types of hair products and are less likely to cause follicle blockage or leave a greasy residue on your scalp that could lead to breakouts.
They clean while maintaining the natural moisture in your hair.
Is non-comedogenic the same as oil free?
No, non-comedogenic and oil free are not the same. Non-comedogenic products are designed to be specifically formulated in a way that is less likely to cause comedones—small bumps on the surface of your skin caused by clogged pores.
These products typically use low concentrations of easily dispersible ingredients that won't stick around on your skin and plug up your pores.
They may also have additional beneficial ingredients, such as antioxidants, which help keep away bacteria and irritants but will dissolve quickly once applied.
On the other hand, oil free products don't contain any type of oils at all in their formulations. These types of products are perfect for those who have oily or combination skin since it helps ensure excess moisture doesn't build up over time which can lead to further breakouts.
However, if they contain heavier emollients like waxes or silicones that could end up clogging your pores if used too heavily.
Therefore, when choosing which type of product you should use for acne prevention or management it's important to consider both non-comedogenic and oil free formulas for different purposes depending on your own individual needs based on how reactive and prone to breakouts your skin is!
Can non-comedogenic still clog pores?
Yes, non-comedogenic products can still clog pores. While they are formulated to reduce the risk of pore blockages, it is important to understand that no oil is completely non-comedogenic.
Different oils have different levels of comedogenicity which determines how likely an oil will be to trigger a reaction.
It is possible for the skin to become sensitized over time and for even mild oils or products labeled "non-comedogenic" to eventually cause pore blockage or breakouts.
Additionally, if you use several products that are even considered non-comedogenic in combination, this too could potentially lead to a reactivation of your skin's sebum production and thus trigger a reaction or clogging of the pores.
Is shea butter comedogenic?
The answer to this question is not as straightforward as it may seem.
Shea butter is a natural oil derived from the nuts of African shea trees, and it has been used for centuries for its healing properties in skin care products.
Many people believe that shea butter does not clog pores or cause acne, but the reality is that it depends on other ingredients added to the product containing the shea butter.
Pure raw shea butter typically has little to no comedogenic effect; however, if other oils and fatty acids are present in the blend, then some potential for clogging could be there.
The presence of certain compounds like linoleic acid can increase the risk of comedogenicity when combined with shea butter.
So while pure raw shea butter generally tends not to be comedogenic, formulated products might contain other ingredients that could potentially lead to clogged pores or acne-causing effects.
It depends on what sort of formulation you're dealing with - usually pure unrefined raw versions have very low potential for causing breakouts.
There's always a chance that some combination of ingredients might contribute towards increased risk of blocked pores and acne-prone skin problems depending on how sensitive your skin composition happens to be!
The Best Non Comedogenic Shampoo for You
So what are the best non comedogenic hair products to keep your hair smooth? According to customer reviews, the best products include the brands featured in this article.
We've included shopping links so you can check out prices and reviews of these products for yourself.
If you're suffering from seborrheic dermatitis on your face as well as your head you may need a special moisturizer.
We tested them and found the best ones. Tap the button below for our list of the best moisturizers for seborrheic dermatitis on your skin.