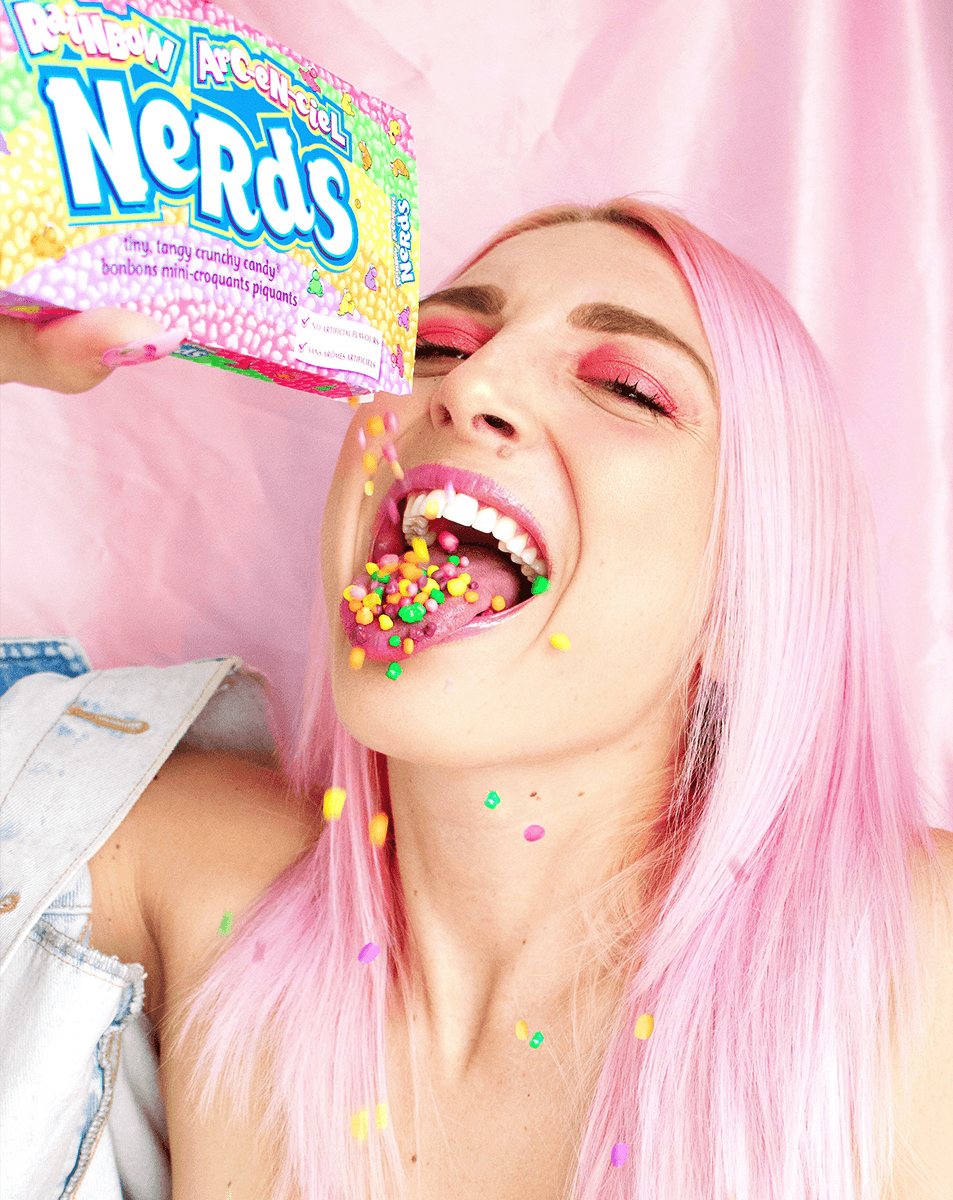 9 Best Pink Lip Gloss Picks to Make You the Center of Attention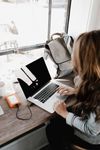 Looking for the perfect shade of pink lip gloss for your skin tone? We found 9 of the best ones. Get ready to make heads turn today!
Attention all beauty babes! If you're looking for that perfect pink lip gloss to take your glam game up a notch, then we've got the ultimate guide for you.
Whether you're after an ultra-glossy rave-ready look or a subtle natural pout, we've rounded up our top favorite shades of pink lip gloss so you can achieve your desired style with ease.
Keep reading to discover which products made the cut and get ready to make heads turn next time you hit the town!
How We Choose the Best Pink Lip Glosses for You
What are the best pink lip glosses for achieving your girly goals? We want to know! That's why our team reads through thousands of Amazon reviews, TikTok and YouTube videos and social media posts so you don't have to!
We've compiled a list of the absolute best shades of pink. We know after reading this article you will find the best gloss for your skin shade.
Why We Picked It
Put the spotlight on your lips with Le Riot Haus Laboratories' So Popular Lip Gloss.
This ultra-high shine gel gloss will get heads turning.
The unique formula lays perfectly over any color for an even and creamy texture that won't budge.
Show off your full-looking lips with volumizing, mirror-like shine and a reflective finish that make it impossible to ignore.
Why We Picked It
Achieve kissable lips with NYX in Vanilla Cream Pie.
Extremely soft and smooth, it glides on your lips like butter to deliver sheer to medium coverage.
You won't experience any stickiness or crunchy feeling—just your lips looking extra glossy and delectable!
And this vegan, cruelty-free formula is the perfect shade of cream pie goodness.
Why We Picked It
Revlon Super Lustrous The Gloss in Rose Quartz is the iconic shiny gloss that delivers all the color and dewy shine you love.
With its lightweight and non-sticky formula, this lip gloss hydrates lips while adding a glossy shine.
Plus, its oversized applicator helps to give your lips a lavish layer of moisture. Revlon Super Lustrous The Gloss is sure to make a statement.
Why We Picked It
Get all the lush color and shiny gloss you want with L.A. Colors High Shine Shea Butter Lip Gloss in Playful!
Lightweight and non-sticky, this ultra glossy lip gloss won't feel tacky on lips.
It's also majorly moisturizing, featuring agave, moringa oil, and cupuacu butter for hydration.
And the oversized applicator means you apply more in one go for a generous layer of glossy shine!
Why We Picked It
Get ready to be your glossiest self with the Kaja Lip Gloss Shot in Milk Tea, a beautiful light pink lip gloss that's perfect for everyday wear.
Formulated with Korean innovation, this hydrating gloss promises long-lasting hydration and irresistible shine – plus it's hypoallergenic and perfect for all skin types and tones.
Not just for looks, this gloss boasts a clinical test on 21 women aged 19 to 60 revealing 24 hours of hydration with one use.
There's no denying that milk tea is the perfect shade for any lip look, so don't miss out on Kaja's Milk Tea flavored Lip Gloss Shot.
Why We Picked It
Get instantly soothed dry lips with Neutrogena MoistureShine Lip Soother in Gleam.
Infused with a hydrogel formula that locks in moisture with ingredients like glycerin, cucumber and chamomile.
This lip gloss provides long-lasting protection and a beautiful high-gloss sheen. Plus, the SPF 20 sunscreen offers optimal lip care under any light while leaving you with a lightly colored subtle shine. This color compliments all skin tones.
The portable size allows easy travel with this hydrating remedy to have soothed lips wherever you go!
Why We Picked It
Get ultra-nourished lips with Milani Keep It Full Nourishing Lip Plumper.
This non-sticky formula boosts lip volume for a natural, fuller look, thanks to its blend of polymers, oils, and hyaluronic acid.
For a comfortable application with great coverage in one swipe, try the fan-favorite large applicator.
The lightweight formula adds just the right amount of shine and color so your lips will look beautiful without sacrificing moisture.
Best of all, Milani makes sure that every product is cruelty free and made in the U.S.A!
Why We Picked It
Get the perfect pout with e.l.f.'s Lip Plumping Gloss in Pink Cosmo!
Enjoy a plump and hydrated look while feeling soothed by this invigorating high-shine formula.
Each refreshingly natural shade of shimmering color adds just the right amount of "pop" to your look – great for both work days and a night out!
Nourish your lips with Vitamin E and coconut oil, and rest easy knowing this cruelty free, vegan gloss is 100% free from parabens and phthalates, among other icky ingredients!
Why We Picked It
Get instant, moisturizing color with Burt's Bees 100% Natural Lip Crayon in Pink Lagoon.
Known for its creamy texture and long-lasting shine, this natural lip crayon combines shea butter, jojoba oil and kendi oil to naturally nourish your lips for up to 8 hours.
With no added flavor or fragrance, Burt's Bees Lip Crayon gives your lips moisture you can trust all day long.
Pink Lip Gloss FAQ's
We know you have questions, and we have answers! Here are the most frequently asked questions about glossing up your lips!
How can I make my lips pink and kissable?
There are many ways to make your lips look luscious and kissable! The most important thing is to keep them moisturized and hydrated.
One way to do this is by using lip balms or chapsticks with natural ingredients like coconut oil, jojoba oil, beeswax, shea butter and vitamin E. If you use a matte lipstick, matte lips tend to be drying.
In addition, you can also make a homemade scrub with brown sugar and organic honey which will exfoliate dead skin cells on the surface of your lips for a smooth feel. Leave it on for about 5 minutes before rinsing off.
For an extra pink hue, you can use red-toned lipsticks or glosses that contain peppermint oil as an ingredient; not only will it give your lips a light touch of color but also provide a pleasant cooling sensation when applied.
Finally drink lots of water so that your skin can stay hydrated from the inside out!
What causes lips to turn black?
Have you ever noticed that your lips suddenly look darker than before? It can be a pretty startling change, and it's natural to wonder what's causing it.
Lips turning black isn't as uncommon as you might think – in fact, there are a number of causes for this sudden discoloration.
One possible cause is overexposure to the sun. Just like with your skin, ultraviolet rays from the sun can damage the delicate cells of your lips, leading to darkening over time.
The best way to avoid this is by wearing SPF on both your lips and face when you go outside.
Chapping or inflammation is another potential cause of lip color changes – when the skin around your mouth becomes dry or irritated due to environmental factors or lifestyle habits such as smoking, drinking alcohol, or licking them often (we know; it's hard not to do!), it can cause the blood vessels near surface of your lips to swell and become more visible.
As a result, lip discoloration may happen. So make sure you keep hydrated & protect yourself from harsh elements!
Another common reason behind lip darkening to various shades could be an underlying medical condition such as vitamin deficiency (iron deficiency anemia specifically), thyroid issues or Addison's disease- all of which affect melanin production in different ways resulting in darkened pigmentation on certain areas including lips & gums area too!
So if you suspect that something is amiss then seek professional medical help right away!
Finally - genetics also play an important role here because they determine how much melanin our bodies produce & where its distributed across our body parts; people who possess higher amount of melanin tend develop darker tone everywhere - including their pouts too!
Does Vaseline make lips pink?
Vaseline can make your lips look naturally pink, because it contains petroleum jelly.  Petroleum jelly acts as an occlusive moisturizer; meaning it helps lock in moisture which prevents water loss from the skin - including your lips.
When your skin (or in this case, lips) have adequate hydration levels, they tend to appear plumper and more vibrant which creates the illusion of being more "pink" than usual.
This effect is further amplified by the fact that Vaseline reflects light on your lips, making them look fuller and healthier while creating a slight sheen that gives them a natural rosy hue.
Vaseline also helps protect against environmental aggressors like sun exposure or windburns since petroleum jelly is able to form a barrier between our delicate lip tissue and external irritants; as well as reduce signs of aging thanks to its antioxidant properties which fight off free radicals while keeping cell growth active – all resulting in smoother looking pucker!
What happens when you apply Vaseline on your lips every night?
Applying Vaseline to your lips every night is an effective way to keep them hydrated and prevent any long-term damage.
The petroleum jelly that Vaseline is made of forms a barrier on the skin which helps seal in moisture and prevents dryness, irritation, flakiness, and cracking.
Additionally, the ingredients help restore softness and elasticity while reducing inflammation caused by chapping or sunburns.
This can be especially helpful for those with recurring dryness or eczema as it helps soothe skin without causing further discomfort.
Regular application of Vaseline can also help repair damaged skin tissue due to frequent exposure from wind or cold weather.
Lastly, using Vaseline regularly has been linked to anti-aging benefits; it repairs wrinkles around the lip area while keeping lips looking soft and supple!
The Best Pink Lip Gloss for You
So what are the best lip glosses for keeping your lips soft? According to customer reviews, the best products include the brands featured in this article.
We've included shopping links so you can check out prices and reviews of these products for yourself. And don't forget – experiment with different products until you find the one that works best for you.
If you have a warm skin tone, you may want to try out some peach shades of lip gloss. We went looking for the best ones and we found them! Tap the button below for our short list of the best peach lip glosses!