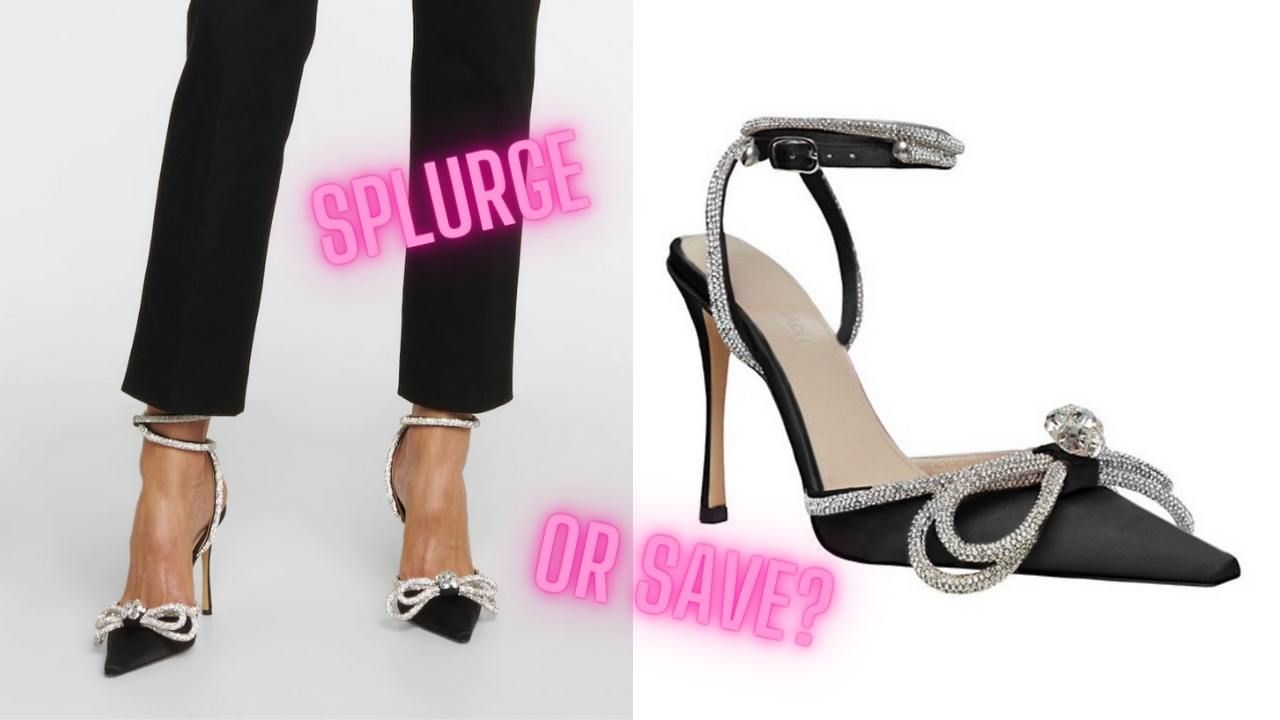 They'll Never Know! 7 Believable Mach and Mach Dupes!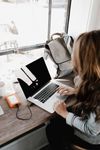 Upgrade your shoe game without emptying your wallet! They'll never know that these Mach and Mach imposters aren't the real thing! 👌🏼👠
Move over Jimmy Choo! Have you been eyeing the iconic, double bow Mach heels seen on stars such as Megan Fox, Kylie Jenner and other celebrities who call Mach and Mach their personal favorite shoe?
We know the struggle of saving up for designer fashion and accessories; it often feels like we just can't stay ahead of the style curve while on a budget.
But lucky for you, with these amazing Mach and Mach dupes, you don't have to starve or sacrifice your style!
These iconic, crystal embellished high heels will help you look fabulous without spending hundreds — even thousands — of dollars on designer shoes.
Impress all your friends and family with these affordable alternatives that include the signature Mach double bow but don't actually cost a fortune - they'll never be able to tell!
So if you love Mach and Mach, keep scrolling to see how YOU can make heads turn in style with some amazing finds that look the same as the original!
How We Choose the Best Mach and Mach Dupes for You
What are the best Mach and Mach Dupes? We want to know! That's why our team reads through thousands of Amazon reviews, TikTok and YouTube videos and social media posts so you don't have to!
We've compiled a list of the absolute best luxury shoe dupes featuring the Mach bow. We know after reading this article you will find the best Mach and Mach dupes for your formal event.
With glamour and elegance as top priorities, you can't go wrong with the Double Bow Silk Satin Pumps from Mach & Mach!
Crafted of silk satin and sporting crystal embellishments at the ankle and vamp, these stunning shoes exude modern sophistication.
Featuring an adjustable buckle closure for added comfort, a 4.25" heel, and a leather sole, these pumps will have all eyes on you.
This finely-crafted Italian shoe offers style and substance in equal measure.
If you'd like to shop Mach, the price for stepping into this sophisticated look is about $1,100. Don't like the additional cost? No worries at all...bring on the dupes!
Why We Picked It
Step into the spotlight with Steve Madden Women's Viable Pump, the perfect imposter of the classic Mach heel!
These stylish, eye-catching pumps are sure to be your go-to shoe for any special occasion.
The chic silhouette and rhinestone detail create a look that will turn heads anywhere you go.
Crafted from textile upper material and a synthetic sole, these pumps offer effortless comfort for all day wearability.
Plus, the adjustable ankle buckle closure provides optimal fit and support that won't put strain on your feet.
Whether you're headed to a wedding or the office, Steve Madden Women's Viable Pump will have you stepping in style—and out of it too, thanks to its 4.25 inch heel!
So, get ready to make a statement with this Mach design creation from Steve Madden.
Why We Picked It
Strut into any special event with confidence with these Mach & Mach heel dupes!
These showstopping pumps from Vetaste are the perfect selection for weddings, cocktail parties, or other dressy events.
With their shimmering crystals that circle the double bow and ankle strap, your feet will sparkle with glamor.
And the adjustable buckle closure and padded insole means that you can keep your shoes on all night long without feeling uncomfortable.
Whether it's with a wedding dress or your favorite jeans and t-shirt, these heeled shoes will add edge to your look.
Pick up a pair today – they're sure to be the life of the party!
Why We Picked It
Treat your legs to something special with LauraVicci! Turn heads and feel like an absolute queen with these stunning dupes for the Mach & Mach high stiletto heels.
Not only do they make your legs look extra slender, but the slip-resistant rubber outsoles and microfiber foot pads are incredibly breathable and wear-resistant.
The high-elastic latex insoles give you a soft, comfortable experience that's almost like stepping on a sponge.
To top it all off, they sparkle as dazzlingly as you—featuring double crystal bowties with rhinestones that catch the light just right and adjustable ankle straps adorned with more glittering details.
Make every step you take one of confidence and class when you slip into LauraVicci!
Why We Picked It
Susanny - the look and feel of absolute luxury that'll have you sparkle in any setting.
Whether it's for a business meeting, wedding, or any special event, this Mach & Mach dupe heel gives you a touch of elegance you won't find anywhere else.
With its 3.14 inch high heel and dazzling rhinestones all around, these pumps are bound to turn heads no matter where you go.
The decorative bow makes sure everyone knows who's the lady in the spotlight! Style yourself with Susanny and show off your sexy, charming figure.
Be prepared for endless compliments wherever – and whenever – you go!
This brand also offers a square toe sandal we like for a much more casual (but still classy) look.
Why We Picked It
Are you looking for some sparkle to add to your evening? Well, look no further. Dream Pairs' shimmering bow he-heel pumps have arrived and they are ready to make you the belle of the ball!
Not only do these 4.4 inch high heels have an elegancy behind them with their rhinestone embellished ankle straps wrapping around in a vavavoom way.
But, they also provide comfort with a non-slip TPR outsole and PU-covered insole for support.
Why We Picked It
Divanne is the perfect pair of pumps for any woman looking to add a little bit of sparkle and shine to her wardrobe.
These rhinestone-encrusted pumps feature double crystal bows and diamonds, wrapped around each ankle, ensuring your feet will not go unnoticed.
With an 3.3" mid heel, Divanne offers just the right amount of height without sacrificing comfort.
Whether you're heading to a wedding or night out, these stylish pumps are the ideal way to elevate any look and are a close dupe to the classic Mach shoes.
Why We Picked It
Introducing Lnsshee: the must have kitten heel to dress up any outfit.
Whether you are off to a party, dance, wedding, date or just heading to the office – Lnsshee is sure to make you stand out from the crowd.
With a classic low kitten heel of approximately 2.4 inches high and a stylish double bowknot rhinestone backless sandal design, these shoes not only look amazing but also provide superior comfort with their soft footbed and easy-to-slip on system.
We recommend these as the most comfortable dupe for the Mach and Mach heel.
They offer effortless glamour that requires zero buckling up.
Mach and Mach FAQ's
Why are Mach and Mach shoes so hot right now? Who is behind the brand and what makes them worth dropping over $1,000 for one pair?
We know you have questions. Not to worry, we have answers!
Here are the most frequently asked questions about the Mach and Mach luxury shoe brand and the answers from our experts.
Is Mach and Mach a luxury brand?
Yes, Mach and Mach is considered a luxury brand. The brand is known for its high-end, glamorous designs that often feature intricate embellishments and luxurious materials.
Their pieces are typically sold at much higher price points than those of more mainstream or affordable fashion brands.
Why are Mach and Mach shoes so popular?
Mach and Mach shoes are popular for several reasons. Firstly, the brand's designs are equal parts unique and eye-catching, often featuring bold colors, intricate embellishments, and unexpected details.
Additionally, many of Mach and Mach's shoes are handmade by skilled artisans, which gives them a high-end, luxurious feel that is highly sought after by fashion enthusiasts.
Finally, the brand has gained popularity through social media platforms such as Instagram, where celebrities and influencers have been seen wearing their designs.
This exposure has helped to cement Mach and Mach's reputation as a cutting-edge fashion brand with a strong celebrity following.
Where is the brand Mach & Mach from?
Mach & Mach is a fashion brand based in Tbilisi, Georgia.
The brand was founded by  sisters Nina and Gvantsa Macharashvili.
Since then, the brand has gained international recognition for its unique designs and high-end aesthetic including their famous double bow heels!
While the brand is based in Georgia, their pieces are sold in select boutiques and retailers around the world, including major fashion cities such as Paris and New York.
When was Mach and Mach founded?
Mach & Mach was founded in 2012 by the sisters Nina and Gvantsa Macharashvili and that's when they also launched their first collection.
How do you say Mach and Mach?
Mach & Mach is actually pronounced "mock and mock".
The Best Mach and Mach Dupes for Your Look
So what are the best Mach and Mach dupes to rival the luxury brand? According to customer reviews, the best dupes include the brands we featured in this article.
We've included links to shop online so you can check out prices and reviews of these shoes for yourself!
If you like the dupes, stick around! How about makeup dupes? We have a few. How about Charlotte Tilbury dupes? Tap the button below for our list of the best Charlotte Tilbury Contour Wand dupes!