Get Cute & Comfy in This Hotty Hot Shorts Lululemon Dupe!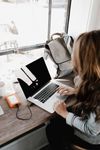 Need some new shorts but don't want to splurge on the pricy Lululemons? No problem! We've got you covered with these affordable alternatives.
If you're looking for some new summer athleisure that's both cute and comfy, we got you!
These affordable dupes of Lululemon Hotty Hot Shorts are the perfect balance of sassy and cozy - they'll keep you cool while still making a statement.
With a pair of these shorts, you get all the cuteness of designer apparel without the price tag.
Not only do they come in a multitude of fun colors and patterns, the extremely soft fabric feels like heaven against your skin as well.
So if this sounds good to you, keep reading on to find out more about why we think these Hotty Hot Shorts dupes are an absolute must-have!
How We Choose the Best Dupes for You
What are the best athleisure dupes for brand names like Lululemon? We want to know! We love dupes! That's why our team reads through thousands of Amazon reviews, TikTok and YouTube videos and social media posts so you don't have to!
We've searched all categories of shorts online and we've compiled a list of the absolute best authentically selected dupes. We know after reading this article you will find the best shorts for you.
With their lightweight four-way stretch and sweat-wicking fabric, you'll be able to tackle any activity from your morning jog to evening spin class without ever feeling weighed down.
Mesh panels offer extra ventilation while a built-in liner ensures extra coverage and a secret stash pocket offers discreet storage solutions.
Thanks to their amazing details such as quick-drying material and cinch drawcord, these flattering shorts will stay with you through it all!
Don't want to pay $70 for a pair of workout shorts? No problem! You can find great alternatives, too. Keep reading for the dupes!
Why We Picked It
Get ready to break a sweat without breaking the bank - because Blooming Jelly's running shorts for women prove that quality and affordability can be one and the same.
Made with 90% sturdy polyester and 10% resilient spandex, these athletic shorts give you the perfect combination of comfort, convenience, and fashion.
These running shorts feature an elastic waistband that lets your skin breathe easy while keeping everything in place during your workout, as well as an underwear liner that won't bunch up and irritate you.
Plus, there's a handy side zipper pocket so you always have your keys or card close at hand when you hit the road!
Last but not least, a nice thick high waisted band will give your booty plenty of room to shine.
So if you're looking for performance gear that looks good AND won't put a dent in your wallet, then look no further than Blooming Jelly's must-have running shorts. Compared to Lululemon, they match right up!
Why We Picked It
This performance ready pair of stretch running shorts are designed for ultimate mobility.
Their polyester and spandex blend material creates breathable structures for maximum freedom of movement.
This breathable fabric also ensures that you won't be freezing in winter or boiling in summer - just enough coverage without feeling the heat.
The elastic waistband fits snugly while providing extra comfort and style to make sure your runs feel like no other.
We know you need pockets, which is why they've included a side zipper pocket as an added convenience.
Plus, a feminine cut on the thigh opening allows your legs free rein to show off their stuff!
Why We Picked It
Your search for an amazing workout short is over! Aurefin has the perfect workout short for active, on-the-go athletes!
These shorts are 100% polyester and will stand up to any activity you throw at them.
Plus, they feature a liner made from 88% nylon and 12% spandex so you can move freely without worrying about friction against your skin.
And with a convenient zipper closure pocket, keeping your cards and phone safe won't be an issue during your workout or running session.
We love this short because it comes with two different inseams you can choose from. We're sold!
Lululemon FAQ's
People love Lululemon, but they have a lot of questions about the brand.
We've compiled a list of the most frequently asked questions about Lululemon.
This should help answer any questions you have and give you a better understanding of this brand and what they stand for.
What is so special about Lululemon shorts?
Lululemon shorts have made a name for themselves by being the go-to fitness apparel for many active individuals.
Not only are the shorts designed with quality materials, but they are also tailored to fit the wearer's body and stay in place during any type of activity.
The brand is known for its high performance fabric that is both comfortable and fashionable and nicer than any alternative product.
These shorts come in a variety of colors, styles, and sizes so you can find the perfect pair.
Plus, they offer added features like mesh pockets, drawstrings and internal linings to make them even more functional.
What is so special about Lululemon?
Lululemon is a leading lifestyle brand that stands out for its focus on providing premium quality activewear and accessories.
From their signature yoga pants to tanks, hoodies and shorts, they offer the perfect combination of performance fabrics, style and comfort.
Their durable clothing helps you push your limits in any activity you do.
Additionally, their collections are designed to fit a variety of sizes and body types, making them an excellent choice for people looking for clothes that fits both their lifestyle and physique.
With features like reflective detailing for night running or moisture-wicking fabric for hot days, Lululemon has something for everyone — no matter what adventure you're chasing after!
Why is Lululemon so expensive?
Lululemon is known for its premium quality activewear and accessories, so it's no surprise why the brand commands a higher price tag. You may have even seen your favorite influencer partners showing of the brand!
The company prides itself in using only the best fabrics that provide superior breathability, stretch and support.
Their moisture-wicking fabrics help keep you cool during intense activities while their anti-stink technology helps keep your clothes smelling fresh after long sessions.
Additionally, Lululemon makes sure to create pieces that fit a variety of sizes and body types, giving everyone the perfect fit for their active lifestyle.
With all these features combined, the extra cost is worth it for the amazing performance you get with Lululemon. But, we realize it is no small payment!
Who is Lululemon owned by?
Lululemon is a publicly traded company first listed on the NASDAQ stock exchange in 2007.
The brand was founded by Chip Wilson in Vancouver, Canada in 1998 and is currently led by CEO Calvin McDonald.
Lululemon has grown exponentially over the years since its initial public offering, making it one of the most successful apparel brands in the world.
The Best Shorts for You
So what are the best Hotty Hot Shorts Lululemon dupes for saving you more than half the cost? According to customer reviews, the best shorts include the three brands we featured in this article.
We've included affiliate partner links to shop online so you can check out prices, save money and purchase these great alternatives yourself! Thanks for keeping our site running by clicking these links!
Now that you have the shorts, get the tank! Tap the button below for a list of the best Lululemon Align tank top dupes.