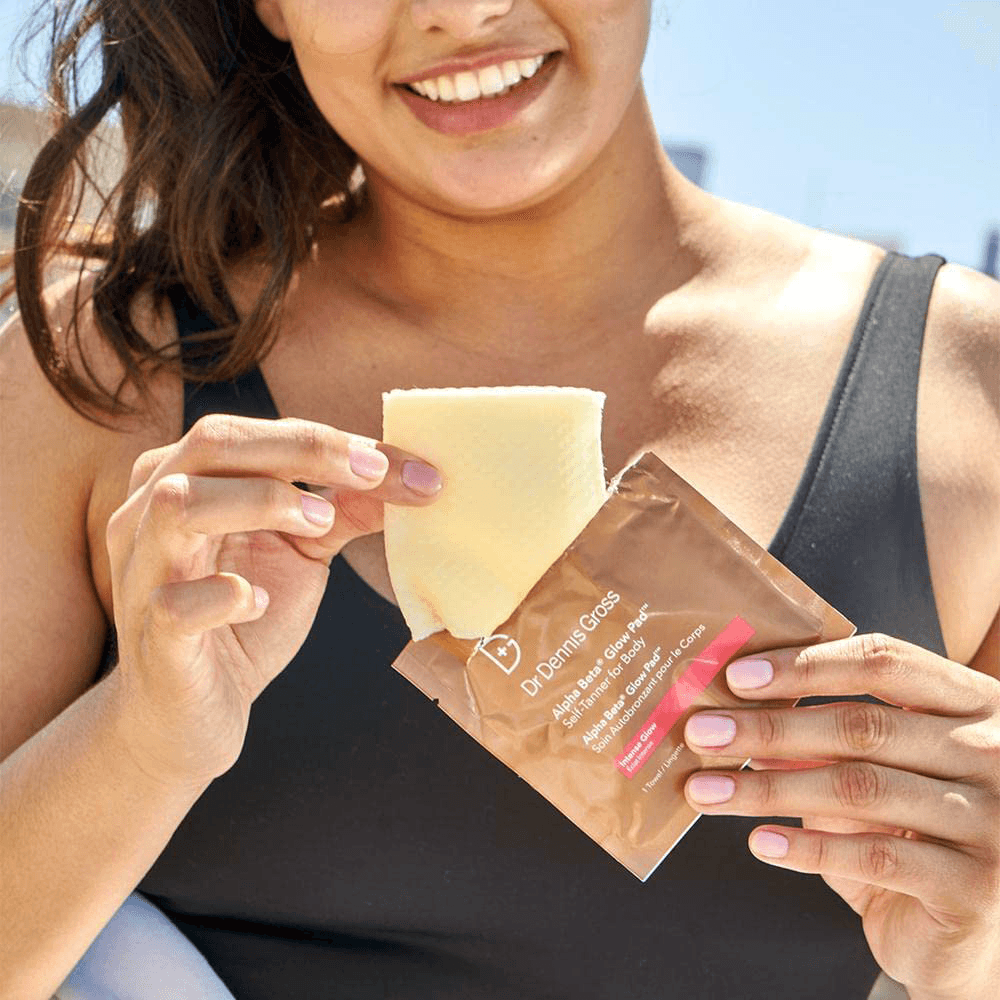 Bye Breakouts: The Best Face Tanner for Acne Prone Skin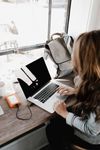 If you want a sun-kissed glow without the breakouts, you've come to the right place. Here are 6 self tanners safe for acne prone skin.
Do you have a hard time finding a self tanner that doesn't cause you to break out? If so, you're not alone. Many people struggle with this issue, especially those who have acne prone skin.
In this article, we will reveal the best face tanners for acne prone skin. We will also provide tips on how to use them without causing breakouts.
So, if you're looking for a safe and effective way to get a sun-kissed glow, keep reading!
How We Choose the Best Sunless Tanner for You
What is the best face tanner for acne prone skin? We want to know! That's why our team reads through thousands of Amazon reviews, TikTok and YouTube videos and social media posts so you don't have to!
We've compiled a list of the absolute best self tanners for your face. We know after reading this article you will find the best face tanner for acne prone skin.
Why We Picked It
Turn up your bronze with Coola Organics Sunless Tan. Boast the glow of a weekend spent in Cabo while receiving skin-protecting benefits of natural anti-agers and vitamins.
Take advantage of Ecocert Cosmos Organic Certified ingredients, including plant stem cell cultures to reduce signs of premature aging.
The serum gradually builds a tan over several days with the help of argan oil and hyaluronic acid that nourishes your skin.
Finish it off with streak free transfer resistance and natural piña colada scent.
Why We Picked It
Tan Luxe "The Face" creates a natural, sun-kissed glow with anti-aging benefits.
The Triple Collagen Booster helps to reduce the appearance of wrinkles and promote youthful looks.
Enjoy 14+ days of long-lasting tanning results without developing a self-tanner smell. The luxurious Raspberry scent will leave your skin smelling great!
Simply mix 1 to 12 drops into your favorite moisturizer, serum, or oil and apply it evenly to your face for a radiant complexion.
Why We Picked It
Wake up to glowing and hydrated skin with the Bondi Sands Pure Sleep Tanning Sleep Mask.
This unique formula for overnight tanning combines Bondi Sand's signature golden glow with hydrating hyaluronic acid, brightening vitamin C, and rejuvenating vitamin E.
It's colorless, fragrance-free and gentle enough for even the most sensitive skin.
Get your beauty sleep without sacrificing a perfect tan - the Bondi Sands Pure Sleep Tanning Sleep Mask has you covered.
Why We Picked It
Get a beautiful, sun-kissed tan with L'Oreal Paris Sublime Bronze Self-Tan Face Drops.
Formulated specifically for the face and neck and suitable for all skin types, these fragrance-free drops are non-sticky and mix perfectly with your favorite moisturizer or serum (excluding AHA and retinol serums).
Hyaluronic acid will ensure your skin stays hydrated throughout application, while providing an immediate refreshing feel.
After one application you'll be left with an illuminated golden tan, becoming more natural and well rested over time.
For a light sun-kissed look simply add just a few drops of the drops to a dime size amount of moisturizer.
Why We Picked It
Get the golden glow you've always wanted with St. Tropez Self-Tan Purity Bronzing Water Face Mist.
Easy to use and formulated with hyaluronic acid, this lightweight spray is quick-drying and long-lasting – no need to rinse it off.
Spritz your way to a beautiful tan in minutes!
Why We Picked It
Get an intense, healthy glow without the fuss with Dr. Dennis Gross Skincare Alpha Beta Intense Glow Pad.
This self-tanning towelette for your face easily and quickly develops a streak-free, natural looking tan within 3-4 hours while delivering exfoliating and anti-aging benefits.
Infused with Vitamin D to intensify the color of your tan and alpha beta ingredients to ensure even application, this vegan, paraben-free and cruelty-free formula ensures convenient, mess-free application every time.
Layer multiple times for a custom depth of bronze - unleash your sun goddess vibes with Dr. Dennis Gross Skincare Alpha Beta Intense Glow Pad.
Face Tanner FAQ's
A lot of people are hesitant to start using sunless tanning products because they're unsure about how it will work with their skin type.
If you have acne-prone skin, then you know that finding the right skincare products can be a challenge.
Sunless tanning products are often filled with harsh chemicals that can clog pores and make your skin break out even more.
We've compiled a list of the most frequently asked questions about sunless tanning and acne-prone skin so that you can make an informed decision about whether or not to start using these products.
Here are the most frequently asked questions about sunless tanning products and acne prone skin.
How can I tan my face without breaking out?
You can tan your face without breaking out by using a sunless tanning lotion or spray.
Look for a product that is specifically formulated for the face, and avoid products that contain alcohol, artificial colors, or fragrances.
Be sure to test the product on a small area of skin before applying it to your entire face.
Does tanning make your face break out?
It's possible that tanning could make your face break out. Tanning causes your skin to produce more oils, and those increased oils could lead to more acne breakouts.
So if you're struggling with acne, it might be a good idea to avoid the tanning bed.
Does fake tan make acne look worse?
People with acne should avoid most fake tanning products, as they can make acne look worse.
Fake tanners often contain harsh chemicals that can irritate the skin and clog pores.
Acne sufferers are also advised to avoid oily sunscreens, which can further aggravate breakouts. Instead, choose a sunscreen made for sensitive skin.
What self-tanner do dermatologists recommend?
Dermatologists recommend using a sunless tanner that contains dihydroxyacetone (DHA). DHA is a sugar molecule that reacts with the amino acids in your skin to produce a brownish pigment.
DHA is the most common ingredient in sunless tanners, and it's been approved by the FDA for use on the skin.
There are also some newer sunless tanning products that contain melanin, which is the natural pigment that gives your skin its color.
These products are supposed to be more realistic looking than DHA-based sunless tanners, but they're also more expensive.
Does tanning help hormonal acne?
No, tanning does not help hormonal acne. In fact, it can make the problem worse.
Acne is caused by a combination of factors, including inflammation, bacteria, and sebum production.
And while sun exposure may temporarily improve acne symptoms by drying out the skin, excessive sun exposure can actually make the problem worse by causing skin irritation and increasing inflammation.
Tanning also increases your risk of skin cancer and premature aging. So if you're struggling with hormonal acne from puberty or pregnancy, it's best to avoid the sun and tanning beds altogether.
There are effective treatments available that can help get your acne under control.
Why do I have bumps on my skin after tanning?
You may have bumps on your skin after tanning because you have a condition called keratosis pilaris.
Keratosis pilaris is a common, harmless condition that causes raised, red bumps on the skin. The bumps are often referred to as "chicken skin" because they look like chicken skin.
Keratosis pilaris is caused by a buildup of keratin, the protein that makes up hair and nails.
The excess keratin blocks the opening of the hair follicle, which can then become inflamed and lead to the formation of a bump.
The best way to treat keratosis pilaris is by using over-the-counter moisturizing lotions or creams to keep the skin hydrated.
Chemical exfoliants, such as alpha hydroxy acids or lactic acid, can also help to reduce the appearance of the bumps.
If these treatments don't work, your doctor may recommend a prescription cream or laser treatment to help clear up the condition.
Does self-tanner make acne darker?
Yes, self-tanner can make acne darker. Acne is often worse when skin is darker, and self-tanners can exacerbate this problem by making the skin even darker.
If you have acne and are using a self-tanner, be sure to apply it carefully and avoid getting it on affected areas.
Can you put self-tanner over acne scars?
You can put self-tanner over acne scars, but it's important to make sure that the self-tanner is very light in color.
If you use a self-tanner that is too dark, it will only make the acne scars more noticeable on your skin tone.
Also, be sure to wait until the acne scars have healed before applying the self-tanner. Applying a self-tanner to open wounds can cause additional irritation and may worsen the scarring.
How do you get rid of sun pimples?
Sun pimples are a form of acne that is caused by exposure to the sun. The best way to get rid of them is to avoid sun exposure and use a sunscreen if you have to go outside.
Can tanning oil cause acne?
Yes, tanning oil can cause acne. The ingredients in tanning oil can often be harsh and can lead to breakouts.
It's best to avoid using products that contain fragrances, toxins, and other harsh chemicals. Try looking for an all-natural tanning oil that doesn't contain any harmful ingredients.
Can you apply self-tanner right after exfoliating?
The best time to apply self-tanner is when your skin is dry. So, if you exfoliate right before you apply self-tanner, your skin will be in the best condition to absorb the product.
Make sure to wait at least 30 minutes after exfoliating dead skin cells off your skin before applying self-tanner. This way your skin has time to heal and regenerate its new layer of cells.
The Best Tanner for Your Skin
So what is the best face self tanner for acne prone skin? According to customer reviews, the best products include the self tanning products featured in this article.
We've included links to the best face self tanners so you can check out prices and reviews of these self tanners for acne for yourself.
If you don't want to use self tanner, a different option is bronzer. But, not just any bronzer. You'll want to use a clean bronzer to avoid breakouts on your face.
We went looking for the best clean bronzers and compiled a list for you. Tap the button below for our list of the best clean bronzers for your skin type.