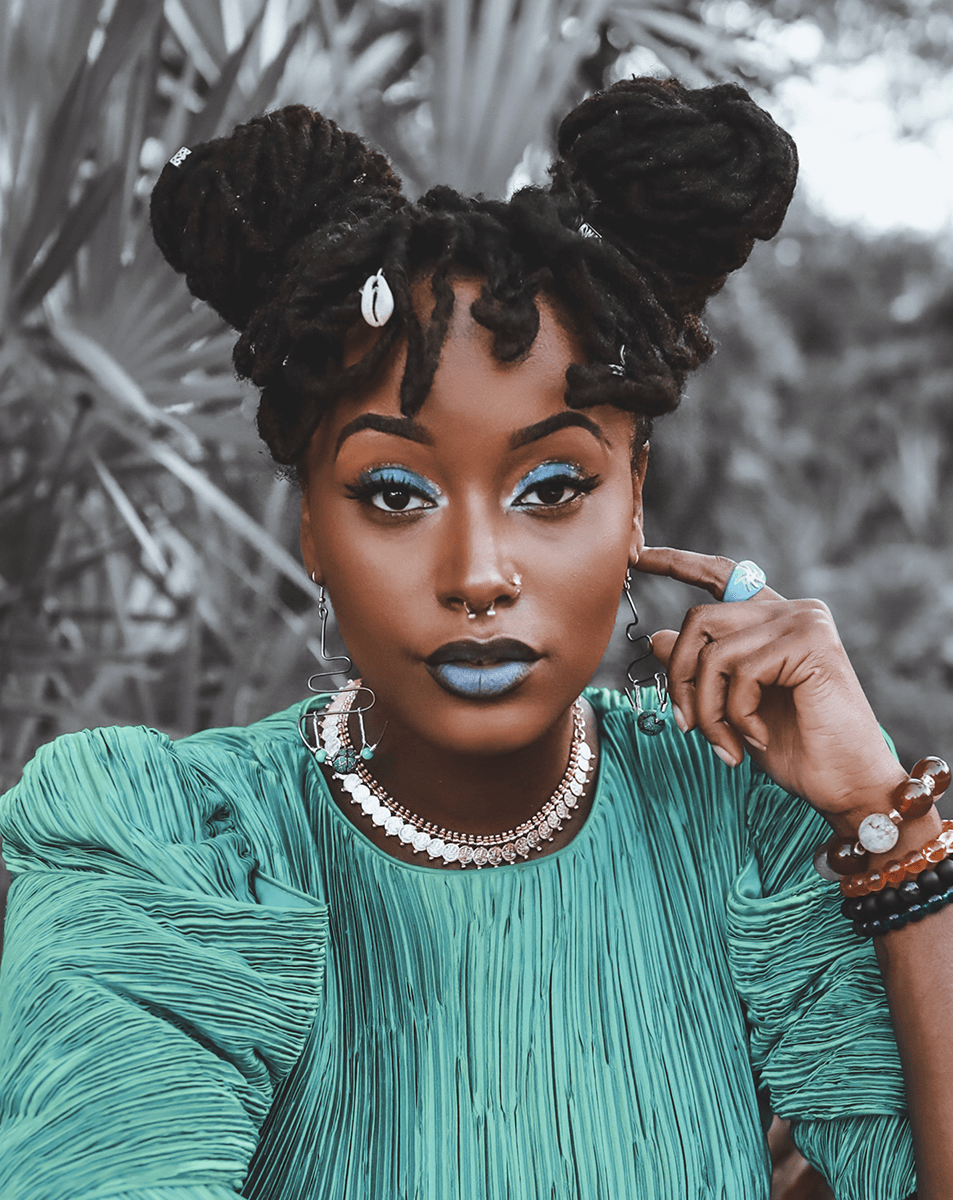 Give 'Em Something To Talk About: 5 Blue Lip Gloss Picks to Get Heads Turning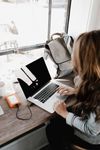 Blue lips are a bold choice, but can be stunning (instead of strange) when done right. Here are a few application tips and the best shades to try.
Lip gloss is one of the best tools in a girl's beauty arsenal. It adds just enough shine, sparkle and glamour to take your look from "meh" to magnifique!
Today, we're talking all things blue – lip gloss to be exact. Blue can make a loud statement when paired with natural makeup or create an understated ombre effect when combined with another bold color.
Plus, its variety means that it can easily transition from day-to-night looks. So, if you're looking for something new and exciting - try out some of these daring but not too wild picks!
Here are 5 must-have blue shades that will get people's heads turning.
How We Choose the Best Blue Lip Glosses
What is the best blue lip balm? We want to know! That's why our team reads through thousands of Amazon reviews, TikTok and YouTube videos and social media posts so you don't have to!
We've compiled a list of the absolute best. Get ready because here they come!
Why We Picked It
Get ready to pucker up with our NYX Butter Gloss in Blueberry Tart!
This decadent gloss has a sheer tint of blue that will give your lips medium coverage.
As with all NYX Butter Glosses, you won't get stuck with a sticky texture — giving your lips a comfortable, even look.
With just one swipe you'll be looking gorgeous and feeling confident in no time at all!
Why We Picked It
Introducing the Maybelline Sensational Vivid Hot Lacquer in Major - bold, vivid, and full coverage!
Just a swipe will provide your lips with a glossy finish that won't feather or migrate throughout the day.
With its smooth application for comfortable wear, this lip gloss is perfect for those wanting to make a major statement. This product is sure to give any look an impactful boost.
Why We Picked It
Upgrade your look with COVERGIRL Katy Kat Lip Gloss by Katy Perry.
This 3-in-1 gloss provides maximum color payoff with a smooth, non-sticky finish.
Its intensely pigmented formula glides on lusciously for soft and creamy moisturized lips full of shine.
Get a bold and beautiful look in an instant with cobalt blue COVERGIRL lip gloss.
Why We Picked It
Introducing JORDANA's Cosmic Glow Holographic Lip Gloss in Galactic Blue – the perfect way to add some galactic glamour to your look!
This lip gloss combines a beautiful blue base with ultra-reflective holographic glitter, creating a dazzling iridescent effect that will turn heads.
With its light and non-sticky formula, it provides maximum color while keeping lips hydrated and shimmering all day long.
So go ahead and add a touch of the cosmos to your look with JORDANA's Cosmic Glow Lip Gloss in Galactic Blue!
Why We Picked It
Looking for a stunning way to enhance your lip look? Look no further than BEAUTYBLVD Glitter Lips in Breathless.
This long-wearing, waterproof, and smudge proof product includes cosmetic grade glitter, gloss bond and an applicator brush – everything you need to create the perfect sparkly lips with 3D effect.
And you can be sure that BEAUTYBLVD never tests on animals, making it cruelty-free. Get your shimmering lips now with BEAUTYBLVD Glitter Lips in Breathless!
Blue Lip FAQ's
So, you want to know more about this vibrant shade, but you're scared to venture away from the red lipstick you've been wearing for years?
We get it. We've boiled down the most important questions about blue lips with the answers.
From what shade of blue is the best for your skin tone to how to apply it, we've got you covered.
Plus, we've included some tips and tricks from our team of experts so you can really make your lips pop! Here are the most frequently asked questions about having a blue lip.
Does blue gloss make teeth look whiter?
Absolutely! Using the shade of blue to make your teeth look whiter is a great way to achieve an instant smile-makeover.
The key is in the color wheel - because blue and yellow are opposites, adding a hint of blue over yellow (which is the color of teeth) can neutralize the yellowness, resulting in brighter looking smiles.
In terms of specific shades, there's no one single lip gloss that universally "whitens" teeth better than another – it all depends on your personal preference and skin tone.
For white-toothed perfection, try searching for subtler variations that contain both pink and blue tones for a just-right balance!
Which lip gloss color is best?
If you're not sure how much blue to go with, start with something light - like a sheer baby blue or lavender shade - as these are more likely to give you an angelic glow instead of making your lips appear overly discolored.
After applying one coat gently with your finger or brush, layer up until you get the desired effect without being too heavy-handed (aka: keep it natural!).
How do you use blue lipstick?
Ah, blue is one of the most daring colors to wear on your lips! It's a bold choice that isn't seen often, but can be stunning when done right. To ensure your lips look stunning - and not just strange - here are a few tips.
First off, it helps to exfoliate your lips before applying any kind of color. This will create an even canvas for the product to work with.
You may also want to line your lips with a similar shade for precision and for added staying power if needed.
After that, you can apply the lip gloss itself using either a brush or direct from the applicator.
When it comes to shades, you don't have to stick with bright electric blues; there are plenty of subtle shades available in both sheer and solid pigments like navy or powdery baby blue hues as well.
And if wearing bold colors isn't quite you thing, try layering them up over a nude lipstick for extra dimension without being too overwhelming – almost like sponging paint onto paper!
For an ombre effect that everyone's sure to love, try tinting just the inner corners of the lips so they peek out at every smile — oh-so-classy and demure while still popping against all skin tones!
Does the blue in lip gloss stain your skin?
Some blues will stain more heavily than others (regular reapplication should help keep this at bay), so make sure you have some oil-based makeup remover handy in case you need help getting rid of any excess later on in the night!
Have fun experimenting and finding which shades compliment your features best – good luck!.
The Best Shade of Blue for You
So what is the best blue lipgloss? According to customer reviews, the best lip glosses include the brands featured in this article.
We've included shopping links so you can check out prices and reviews and get access to these products for yourself.