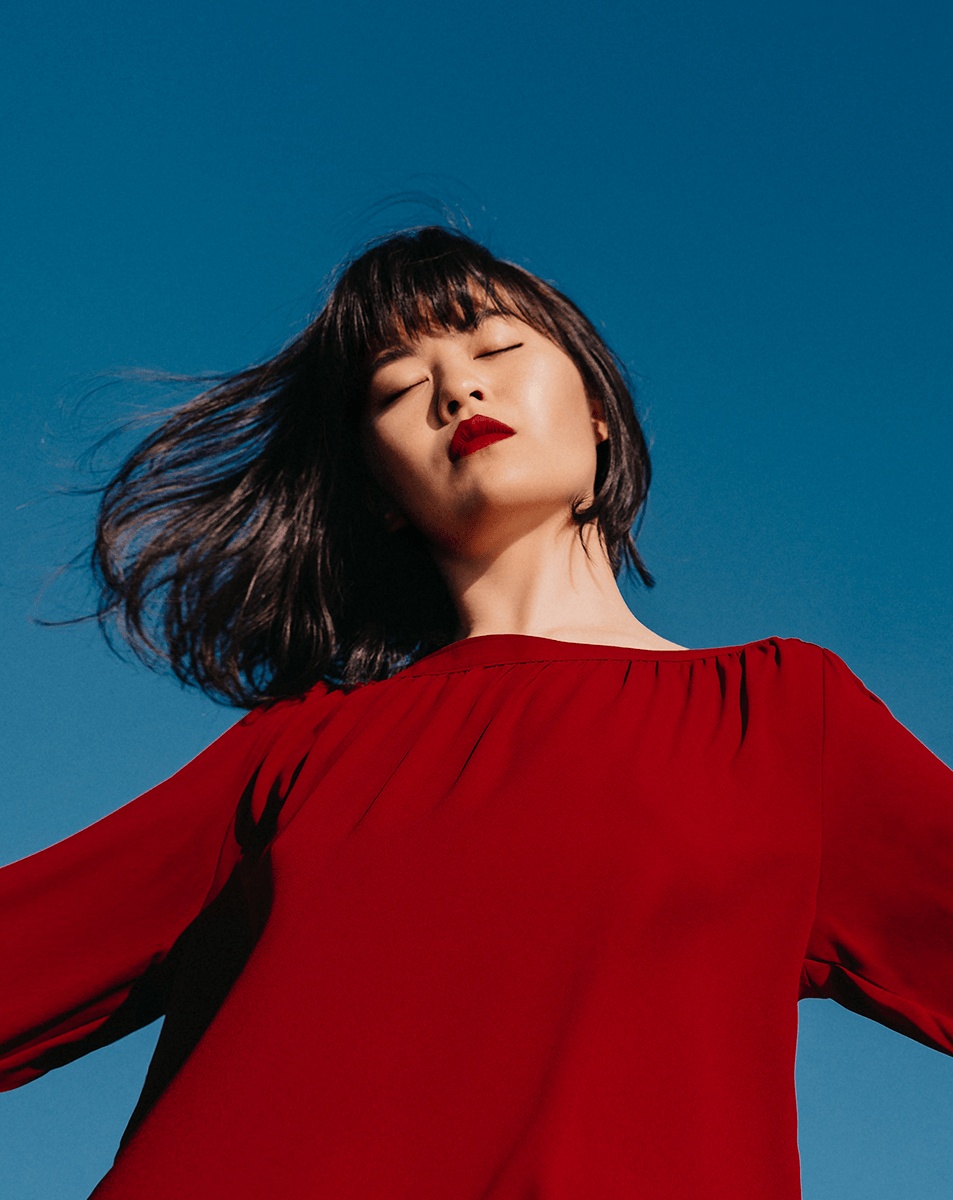 Upgrade your Lip Game with the Best Red Lipstick for Asian Skin Tones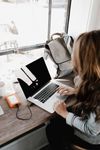 Shopping for a red lipstick that compliments any skin tone? We went looking for just that and we found it. Here are the best red lipsticks.
Are you looking for a glamorous pop of color that will turn heads wherever you go? But you want to make sure you get the shade right?
Then it's time to upgrade your lip game with one of these red lipsticks that compliment Asian skin tones!
Whether you want a subtle, creamy look or something bold and daring, we've got the perfect shade sure to make an impact.
Not quite sure where to start? Don't worry--we've rounded up our top picks so that you can get an idea of which hue is just right for your unique complexion.
Get ready to pucker up and show off your statement-making style with one of these sensational shades!
How We Choose the Best Lipstick Shade for You
What is the best lipstick specifically for Asian skin tones? We want to know! That's why our team reads through thousands of Amazon reviews, TikTok and YouTube videos and social media posts so you don't have to!
We've compiled a list of the absolute best lipsticks for a bright red lip. We know after reading this article you will find the best red lipsticks for Asian skin.
Why We Picked It
This is our favorite signature red lip! MAC Lipstick in Ruby Woo offers intense color payoff with a matte finish.
The soft cushiony texture smooths the look of lip lines for long-lasting, beautiful coverage. Experience bold lips and make your mark with Ruby Woo.
Why We Picked It
Create a bold, long-lasting look with Maybelline New York Super Stay Matte Ink Lipstick in Voyager.
Achieve a flawless matte finish and discover up to 16 hours of wear with this liquid lipstick. This deep red, highly pigmented formula gives you saturated, smudge-free color without any transfer.
Get effortless application every time with the Maybelline liquid lip unique arrow applicator that glides on smoothly for all-day comfort.
So show off your best lip look with this iconic, long wear formula - now available in Voyager shade for a classic red wine lip.
Why We Picked It
Get a bold lipstick look with Chanel Rouge Allure Luminous Intense Lip Colour in Pirate.
This classic long wearing lip color has full coverage, providing a vibrant look that's designed to last through the day.
With its satin finish and comfort-infused formula, your lips will be left supple and luminous at all times. For those special occasions, make an unforgettable statement with this creamy and beloved lipstick in the color Pirate.
Why We Picked It
Fenty Beauty's Uncensored Stunna Lip Paint in Uncensored is the perfect universal red lip color for any skin tone and any occasion.
Get the intense color you crave with just one swipe of this lip paint with lip brush. This 12-hour long wearing formula liquid lipstick provides an ultra-matte finish that looks amazing on all skin tones.
With its precision wand, you can create a flawless look every time. Try Fenty Beauty's Uncensored and experience it for yourself.
Why We Picked It
Guerlain Paris's Kiss Kiss in Rouge Kiss lipstick is the perfect combination of color and texture.
Containing soothing and hydrating commiphora oil and mango butter, this smooth, creamy lipstick leaves lips with an ultra-comfortable satin-finish color.
A subtle fragrance of vanilla and violet adds a delicate scent.
Packaged in an elegant curvaceous tube case perfect for any occasion, Kiss Kiss in Rouge Kiss provides beautiful color while keeping your lips moisturized no matter where life takes you. Made in France.
Why We Picked It
Let the daring Siren in Scarlet of Maybelline Color Sensational Lipstick ignite your boldest looks and alluring vibes.
This velvety lipstick offers an ultra-hydrating matte finish, with honey nectar for a sensuous creamy texture that lasts.
One swipe coats your lips in high-pigment color you can trust will stay in place for hours on end – unleash your dynamism now!
Red Lipstick FAQ's
Asian women have a beautiful and unique skin tones that can be challenging to match with the right shades of red lipstick.
Not to worry! We've compiled a list of the most frequently asked questions about lipstick shades for Asian skin tones. This will help you find the best red lipstick shade for your lovely complexion.
Here are the most frequently asked questions about the red lipstick and Asian skin.
How do I choose the right shade of red lipstick?
Choosing the right shade of lipstick for Asian skin tones can be a tricky task.
It's important to know that there is no one "right" choice when it comes to picking out red lipsticks for – everyone has different preferences based on their individual complexion and desired look.
The key is to understand your undertone, as well as play with various shades until you find the one that complements your unique features best.
When shopping for a lipstick, think about what type of undertone you have: cool or warm? Cool undertones usually include pinkish-red hues like cherry red, while warmer tones are more orange-based such as brick or rust colors.
Also consider the amount of pigment you prefer in your lipstick – it should match nicely with both your natural lip color and skin tone.
For example, if you have olive skin, then reaching for deeper oranges will complement your complexion better than coral shades which may appear too bright against your darker complexion.
If finding the perfect color still seems like a challenge, there are plenty of online tutorials from makeup artists who specialize in Asian beauty tips – they provide great advice on how to choose a flattering shade based on each individual's unique face shape and skin type!
Additionally, many cosmetic brands offer virtual makeover tools so you can digitally try on different colors before buying them physically - this allows customers to find their ideal match without relying purely on guesswork!
What skin tone does red look good on?
Red is an incredibly versatile color, and it looks great on all skin tones!
For fair and light skin tones, a brighter red is often the best choice. It's bold and warm, and instantly draws the eye: perfect if you want to stand out in a crowd!
Deeper shades of red like burgundy and berry look just as stunning on fair complexions—just make sure you wear them with confidence.
For a medium skin tones or a tan skin tone, try wearing warmer colors such as orange-reds or coral for a bright pop of color. Earthy tones of brick and terracotta also look beautiful against this complexion type.
Deeper hues such as maroon are perfect for deep or dark skin tones because they draw attention to your complexion's rich, warm undertones without washing you out.
With darker skin tones, be sure to accessorize with warm gold jewelry for an extra touch of glamour!
What does red lipstick symbolize?
Red lipstick symbolizes boldness, confidence, and strength. Historically, it has been used to challenge societal conventions of femininity by expressing strength and independence in a traditionally female accessory.
This color of lipstick is associated with powerful female figures like Cleopatra, who wore the shade to demonstrate her regal power.
By wearing red women were striving for liberation from oppressive gender roles and expectations; this was especially true during World War II when women working outside the home would proudly wear red lipstick as a badge of honor that they were contributing to the war effort.
In more recent years, celebrities like Taylor Swift have made red lips an iconic statement while popularizing its use in everyday makeup looks.
Red lipstick is an empowering symbol that continues to bring forth feelings of confidence among those who wear it - regardless of their gender or identity.
How do you stop red lipstick from bleeding?
To stop red lipstick from bleeding, you must start by prepping your lips properly!
Before applying lipstick make sure to exfoliate and moisturize your lips. This will help keep them smooth and hydrated which will prevent the color from fading and also ensure that it doesn't bleed outside your lip line.
There are also many lip primers you can buy to help out with texture even more.
Additionally, you can use a lip pencil to outline your lips before applying lipstick. It's important to choose a lip liner that has the same or similar hue as the red lipstick.
If need be, use a tissue or paper towel after outlining with the pencil in order to give it an extra barrier against bleeding later on.
Finally, apply some translucent powder over top of your freshly applied lipstick for added hold and protection throughout the day!
How do you wear red lipstick over 50?
Wearing red lipstick over 50 can be a great way to boost your confidence and add an extra bit of glamour to your look.
It's important to remember that you should choose a shade of red that complements the natural colorings of your face.
So, whether you have fair or dark skin tone, there is a perfect hue for everyone!
One tip when it comes to applying: focus on using lip liner with a creamy texture - this will help create depth and keep the pigment in place throughout the day.
Additionally, adding neutral tones as an eyeshadow can provide balance.
Finally, keeping the rest of your makeup simple while wearing bright lipstick will ensure that all eyes are on those luscious lips.
What red lipstick makes teeth look whiter?
According to beauty experts, if you're looking for lipstick that will make your teeth look whiter, opt for a blue-based red.
Blue counteracts yellow tones, making teeth appear brighter and more uniform in color. Lipsticks with berry or cherry undertones also work well because they provide contrast against tooth enamel.
When trying out different shades of red lipstick, always check to see how the color looks against your natural teeth shade before committing to it – certain colors may clash or not have the desired effect you are hoping for.
The Best Lipstick for You
So what are the best red lipstick shadesfor your skin? According to customer reviews and makeup artists, the best include the brands we've featured in this post.
We've included links to shop so you can check out prices and reviews of these products for yourself.
Looking for a warmer lipstick color? How about something spicy like terracotta? We went looking for the best colors and found them. Tap the button below for our list of the best terracotta lipsticks.