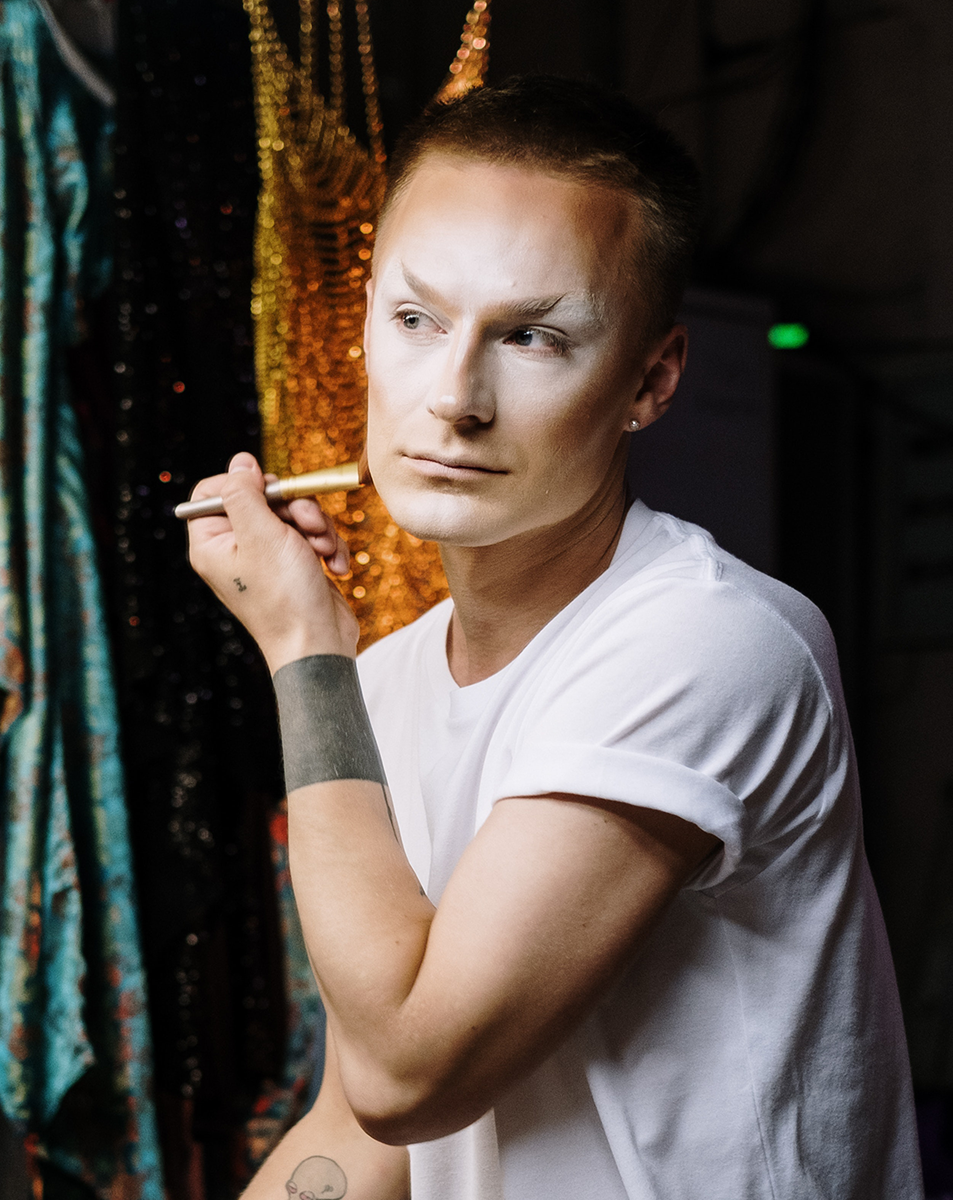 Bring Out the Best Performance with the Best Stage Makeup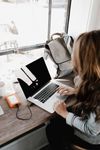 Whether you're going on stage for the first time or refining your craft as a veteran performer, there's one thing we know for sure: stage makeup is an absolute must!
Calling all thespians - The show must go on, and that means finding the perfect makeup to accentuate your performance!
Whether you're going on stage for the first time or refining your craft as a veteran performer, there's one thing we know for sure: stage makeup is an absolute must!
Fortunately, with these stellar picks from leading cosmetics experts and performers, you can have a foolproof look that's designed to give your inner diva and starlet even more shine.
Read on for our top picks for getting your sparkle on and giving audience members something worth remembering. Keep reading to find the best items to pack into your makeup case.
How We Choose the Best Products for You
What is the top makeup you can find online? We want to know! That's why our team reads through thousands of Amazon reviews, TikTok and YouTube videos and social media posts so you don't have to!
We've compiled a list of the absolute best stage makeup kits. We know after reading this article you will find the best for your performance.
Why We Picked It
Ben Nye Theatrical Creme Personal Kits are designed for aspiring theatre stars.
These kits provide superior selection and professional quality at an affordable price.
Each kit contains a highly pigmented, smooth-textured creme foundation and contour palette with shadow, highlight, rouge, and lip color – ideal for stage performances and TV shoots.
Plus, the makeup can withstand temperature changes and intense lighting. Get your Ben Nye kit today to get the makeup you need to shine on-stage or in front of the camera!
Why We Picked It
Get ready to take your makeup game to the next level with the Mehron Makeup Celebre Pro Cream Kit.
With 30 professional quality products, this all-inclusive set is perfect for both beauty and special effects (SFX) makeup applications.
From 7 HD foundations and 4 cream accent colors ideal for highlighting and contouring, to stage blood, bruise wheel, wax, spirit gum, makeup brushes, latex and crepe hair - this kit has everything you need!
In addition, two easy-to-follow how-to booklets give step by step instructions for applying special FX and old age makeup. Proudly made in the USA and cruelty free since 1927.
Why We Picked It
Create vibrant and unique face paintings with CCbeauty 36 Colors Face.
This professional face paint set includes an impressive 22 colors, 8 pearlescent colors, and 6 fluorescent colors – all thick, creamy, and long-lasting to perfectly cover your skin.
Blend the colors to easily create stunning designs that will surprise and delight your friends. Plus, they're water-resistant and kind to the skin!
Why We Picked It
Transform into your scariest self for stage or YouTube videos with the Mehron Makeup Special FX Makeup Kit.
This all-in-one trauma kit includes over $225 worth of quality makeup and accessories.
With everything you need for realistic SFX makeup - cream palettes, fake blood, setting powder, tooth paints, fake hair, setting spray and more - plus step-by-step pictorial instructions for the beginners out there, start creating the most spooky looks even outside Halloween.
Plus it's complete with 3D FX tools like liquid latex, gelatin, spirit gum and more to make wounds and scars that look realistic.
Why We Picked It
Get "The Walking Dead" quality zombie looks with the Mehron Makeup RE2 Zombie All-Pro Makeup Kit.
This all-in-one makeup kit is perfect for any zombie-inspired look.
The ultra long-lasting Mehron makeup provides all-day strength and includes a step-by-step instruction booklet with illustrations to guide you in your spooky transformation.
Bring your horror look to life with a 10" x 18" poster printed on the inside of the packaging sleeve for easy reference.
Uniquely great for cosplay, zombie walks, Halloween and special effects use.
Stage Makeup FAQ's
Applying stage makeup can be tricky, especially if you're new to it.
Even experienced makeup artists sometimes have questions about how to apply stage makeup properly.
We've compiled the most frequently asked questions about stage makeup, and answered them all right here.
Whether you're just starting out with a new makeup routine or you're looking to improve your eye makeup skills, you'll find everything you need to know in this guide.
What makeup should I wear on stage?
When applying makeup for an on-stage performance, you'll want to ensure that your look stands out amongst the backdrop and lighting.
Your makeup application goal should be to create a flattering, yet bold effect that will keep the eyes of your audience focused on you.
First, make sure all areas of skin are covered with foundation and dark circles covered with concealer, depending what works best for your skin tone and type.
Areas around the eyes and mouth tend to require heavier coverage than other parts of their face so they don't get washed out in stage lights.
Be mindful not to use too much product as it can give an artificial appearance when bright lights hit your face.
To enhance features for maximum impact on stage consider using highlighter or bronzer under the cheekbones, nose bridge and cupid's bow for a sculpted finish.
Playing up only one feature like smoky hazel eyes or red lips will also help draw attention without looking overdone onstage—just remember to line lips first if going with a bold lip color.
Finally, set everything in place with translucent powder and spray for long wearability throughout your performance - especially if you have oily skin. No one wants streaky makeup halfway through!
By following these tips you'll ensure that you create an unforgettable look that will compliment any stage performance - from dramatic plays to vibrant musicals!
What are some of the top three brands of makeup used specifically for theatre stage?
For theatre stage makeup, there are three brands that stand out above the rest: Kryolan, Graftobian and Ben Nye.
Kryolan has been a staple in theatrical makeup since 1945 and boasts an extensive range of cosmetics specifically tailored to the demands of professional theater productions.
Its products are highly pigmented, provide excellent coverage, and come in a wide array of colors.
It's best known for its large palette selection, which includes dozens of shades to choose from. With its water-resistant qualities, Kryolan's products last throughout long performances without fading or running.
Graftobian is another popular choice for theatrical makeup applications due to its versatile range of product offerings designed to create precise looks on stage or screen.
From traditional cream foundation kits to airbrush foundations available in different shades - Graftobian offers a great selection for those seeking exacting precision with their look or costume design.
The company also manufactures an impressive line of special effects makeups that allow performers to customize their characters with realistic prosthetics and other intricate details not found elsewhere.
Finally there's Ben Nye makeup—a well-known name when it comes to professional makeup used on stages across the world since 1967!
Its renowned Luxury Powders are among its most popular items due to their superior durability against sweat and bright lights used during live productions on stage or TV shows being filmed at night against harsh studio lighting conditions.
This is why so many actors trust Ben Nye's signature Luxury Powders when they need their faces painted quickly yet thoroughly!
Additionally Ben Nye offers one-of-a-kind character effects such as fake blood capsules perfect for horror movies as well as clown white grease sticks ideal for comedic performances in front of audiences — all these results can be achieved with just one brand.
What is the difference between stage makeup and regular makeup?
The main difference between stage makeup for a live performance and regular makeup for everyday use is the intensity of coverage, texture, color, and effects that are used.
Stage character makeup kits uses heavier pigments which provides a more intense overall look than regular makeup due to the fact that it has to be seen from farther distances.
No matter which makeup you use for your performance, make sure to use a setting spray to keep your makeup from melting under those hot stage lights. Even a drugstore finishing spray will do!
The Best Makeup for Your Stage Debut
And there you have it, the best makeup for the performing arts according to customers.
If you're looking for a quality product that will give you the results you want without breaking the bank, any of the brands we mentioned above is a good choice.
And remember, always take into account your skin type when choosing a makeup so that you get the best results possible.
We've included links below to each makeup products page so that you can check out prices and customer reviews for yourself before making your final decision.
Looking for a dramatic eye shadow to complete your look? How about black? We went looking for the best and we found them. Tap the button below for a list of the best black eye shadows.