Finally: The Best Korean Foundation for Your Skin Type!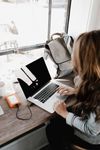 Have you jumped on the K-beauty trend, yet? Whether you have dry skin, oily skin, or somewhere in between, there is a perfect foundation for you!
If you're looking for the best foundation to enhance your skin, you should definitely check out Korean foundations.
They are known for their high quality and ability to perfectly match a wide variety of skin tones.
In this post, we will reveal the best Korean foundations for each skin type. Whether you have dry skin, oily skin, or somewhere in between, there is sure to be a perfect foundation for you!
How We Choose the Best Korean Foundations for You
What is the best foundation? We want to know! That's why our team reads through thousands of Amazon reviews, TikTok and YouTube videos and social media posts so you don't have to!
We've compiled a list of the absolute best foundations. We know after reading this article you will find the best foundation for you.
Why We Picked It
This innovative three-in-one formula corrects and perfects skin imperfections and dark spots while providing seamless, flawless coverage.
Formulated with beneficial nutrients like birch sap, collagen, glycerin and more, it tightens and lifts your complexion for a youthful rather than an aging look.
Plus, the ultra-smooth finish ensures that the full coverage doesn't look caked on!.
On top of that, its SPF protection guards against harmful sun rays to prevent any future blemishes or discoloration. Sun protection is a key feature in Korean beauty products as skin protection prevents aging.
The best part? You won't need to sacrifice your wellbeing: Touch In Sol is free of potentially harmful substances such as parabens, mineral oils, acrylamide talc and animal ingredients.
Why We Picked It
Perfectly crafted to provide you with the ultimate boardroom confidence, this Double Lasting Foundation is tested and approved to stay on for 24-hours - no makeup miracles required.
Famed for their 'Double Shot Technology' and 'Magnet Fit Effect', this foundation ensures that it adheres perfectly onto your skin, providing you with a weightless long-lasting coverage.
Not only does it beautifully conceal redness or imperfections like a dream, but also protects your skin from sun damage with its moderate UV-ray protection feature.
It gets better - no longer must you worry about finding the right color of foundation for you – Etude House has organized its glorious shades of variations into a range selected by color professionals.
Why We Picked It
You know that feeling of turning your head in the mirror after a long night and having your makeup still be on point?
With TROIAREUKE's Aesthetic Healing Cushion, you can have that fresh-faced glow all day and night.
This lightweight formula is designed to deliver full medium coverage, hydrate skin, and leave your complexion looking dewy and radiant.
Plus, it's packed with natural ingredients like calendula flower extract, madecassoside, and tea tree leaf extract – which mean better skin care along with great makeup.
Did we mention it comes complete with a MOCHI puff? That's right—the key to using this cushion foundation properly is getting the most out of it by using that fluffy puff.
Why We Picked It
Can't get enough of that cushion foundation? Try out CATKIN Air Cushions and get that fresh, breathable makeup look.
It's the perfect combo of easy application and long-lasting wear.
The phytosterols and golden seaweed extract ingredients make sure your base makeup will stay put, no matter if you have oily or dry skin.
Plus, it won't leave a darkening effect—you're free to go au naturel with this one.
They also offer a German advanced powder puff for an application experience that's delicate and (most importantly) zero burden for your skin.
Get ready for your all-new base makeup routine with CATKIN Air Cushion.
Why We Picked It
Meet your newest makeup must-have: Quicksand Air Cushion BB Cream, one of the best Korean cushion foundations you can buy.
This revolutionary cream is designed to provide a long-lasting, natural look that will keep you looking fabulous all day - and night - long.
Loaded with some seriously beneficial ingredients like plant extracts, this cream can cover blemishes, small spots, pores, and more while adding moisture and balance to the skin.
Plus, it boasts a 48-hour long-lasting waterproof formula so no matter what the day throws at you, your makeup will stay put.
And there's even color options for medium and fair skin tones so everyone can get in on the magic of Quicksand Air.
This multi-functional compact cushion also comes with a mirror and sponge puff and an extra replaceable core so you can bring your perfect look with you wherever you go.
Why We Picked It
Introducing the Missha M cushion line – the ultimate in k-beauty mastery. Get ready to glow with coverage that's long-lasting, impeccably adherent, and upgraded moisture.
This improved adherence cushion is like no other – the ultra fine Magic fit powder is cleanly layered on top, giving you a perfect canvas for makeup from morning 'til night.
So you can look your best without constant touch-ups throughout the day!
Plus this luxurious beauty secret won't dry out your skin. Plant extracts provide a fresh, smooth look without sucking up all that natural moisture.
With its combination of supremely effective coverage and incredible price point, why not give it a go today?
Why We Picked It
Developed by a famous bassist with technical skills, this Korean cushion foundation packs a powerful punch when it comes to coverage.
With an overwhelming size and excellent cost performance it certainly lives up to its namesake.
Get ready for some serious life makeup and iron wall coverage - we're talking flawless coverage of spots, freckles, blemishes, redness, pores, dark circles (and more!)
This product is the masterpiece you need in your beauty arsenal to have you totally covered throughout the day.
The long lasting moisturizing foundation uses independently developed patented ingredient containing ion calcium mineral water.
You can replace messy bottles of foundation with Miba Big Cushion for flawlessly perfect skin each and every day.
Why We Picked It
With this vegan-friendly product, you won't have to worry about any dry feeling as it cares for sensitive skin.
Enjoy a light and velvety matte texture that blends easily and evenly like lotion to give your skin a beautifully smooth and neat finish.
Plus, its powerful lastingness makes sure your perfect look stays on for up to 48 hours!
If you're looking for a thin base that feels like real skin, Espoir is the master of providing exactly that.
Foundation FAQ's
Choosing the right foundation can be tough. There are so many different types and brands to choose from, and it's hard to know which one will work best for your skin.
Not only is it tough to find the right foundation, but it's also difficult to figure out how to use it correctly. Do you need a primer? Should you apply it with a brush or your fingers?
We've compiled a list of the most frequently asked questions about Korean foundations, along with answers from our team of experts.
Whether you're looking for advice on choosing the right foundation or tips on how to apply it like a pro, we've got you covered.
Which foundation is best for all skin types?
There are a lot of great Korean foundations on the market, but our favorite is the MISSHA M Magic Cushion. It's perfect for all skin types and provides medium to full coverage.
It also has SPF 50 and comes in a variety of shades to match any skin tone. Plus, it's affordable and lasts a long time!
Do Koreans use foundation or BB cream?
People in Korea mainly use BB cream CC cream, which are skincare products that provide light coverage.
Many Korean women believe that using too many skincare products can be overkill, so they often just use BB as their foundation and moisturizer. And men use BB, too!
How do I choose a Korean foundation shade?
First, you need to find your undertone. Are you cool, warm, or neutral?
To find out which foundation shade is right for you, first find out your undertone.
Are you cool (pink undertones), warm (yellow undertones), or neutral (a balance of both)?
Once you know your undertone, use this guide to match it with a corresponding Korean foundation shade.
Which foundation do dermatologists recommend?
Dermatologists recommend a range of different Korean foundations, depending on the individual's skin type and needs.
Some popular foundations that dermatologists often recommend include the Missha Signature Essence Cover Foundation or the CATKIN Air Cushion Foundation.
Why do Koreans prefer cushion foundation?
There are a few reasons why Koreans might prefer cushion foundation over other types of foundation.
First, cushion foundation is easy to apply and it gives a natural finish.
Second, because the cushion is in a compact form, it's easy to carry around with you and touch up your makeup throughout the day.
Lastly, many people believe that cushion foundation contains more skincare ingredients than other types of foundation, so it provides more benefit to your skin.
Do Koreans wear primer?
There's no one answer to this question since primer is used differently by different people, but in general, Korean women are known for using a lot of products in their beauty routine and for being particularly meticulous about their appearance.
So, many Korean women do use primer as part of their makeup routine.
Primer is a product that helps to create an even base for your foundation and concealer, which makes your makeup look more natural and last longer.
It can also help to minimize the appearance of pores and fine lines.
Is it better to go lighter or darker with foundation?
It depends on your skin tone. If you have a light or fair complexion, you'll want to use a foundation that's one or two shades lighter than your natural skin color.
If you have a darker complexion, you'll want to use a foundation that's one or two shades darker than your natural skin color.
The best way to find the right foundation shade for you is to experiment with different shades at the store until you find the perfect match.
And don't forget to take into account the undertone of your skin—cool undertones look good with cool-toned foundations, while warm undertones look good with warm-toned foundations.
What foundation do K pop idols use?
Actually, many K-pop idols often use MAC Cosmetics foundation. The popular shades among K-pop idols are NW25, NW20, and NC15.
MAC foundation is known for its natural matte finish that lasts all day. It also contains SPF 15 to protect the skin from sun damage.
What is the most popular cushion foundation in Korea?
K-beauty fans can't get enough of cushion foundations, and it's no surprise why!
These light, buildable foundations offer a dewy finish that looks natural on any skin type. Plus, they're perfect for on-the-go touchups.
So what are the best Korean cushion foundations in Korea? The Missha M Magic Cushion is one of the most popular among Korean women.
But, there are so many cushion options out there it's impossible to say which is the best Korean cushion foundation.
Is cushion or liquid foundation better?
Cushion foundations have been gaining a ton of popularity lately, and for good reason!
They offer the best of both worlds – the coverage and long-wear of a liquid foundation, with the convenience and mess-free application of a powder.
Plus, they often contain SPF to help protect your skin from the sun.
If you're looking for full coverage, we recommend sticking with a liquid foundation. But if you're after something that will give you light to medium coverage while still looking natural, cushion foundations are definitely worth checking out!
Is hyaluronic acid good in foundation?
Yes, hyaluronic acid is a good ingredient for foundations because it helps to moisturize and plump skin.
It's often used in anti-aging formulations because it helps to reduce the appearance of wrinkles and fine lines while keeping skin hydrated.
The Best Korean Foundation for You
So what is the best foundation for flawless skin? According to customer reviews, the best products include the brands we listed above.
We've included links to Amazon so you can check out prices and reviews of these products for yourself.
By the way, Korean beauty companies make some amazing concealers that compliment their foundations. We compiled a list of our favorites. Tap the button below for our list of the best Korean concealers.