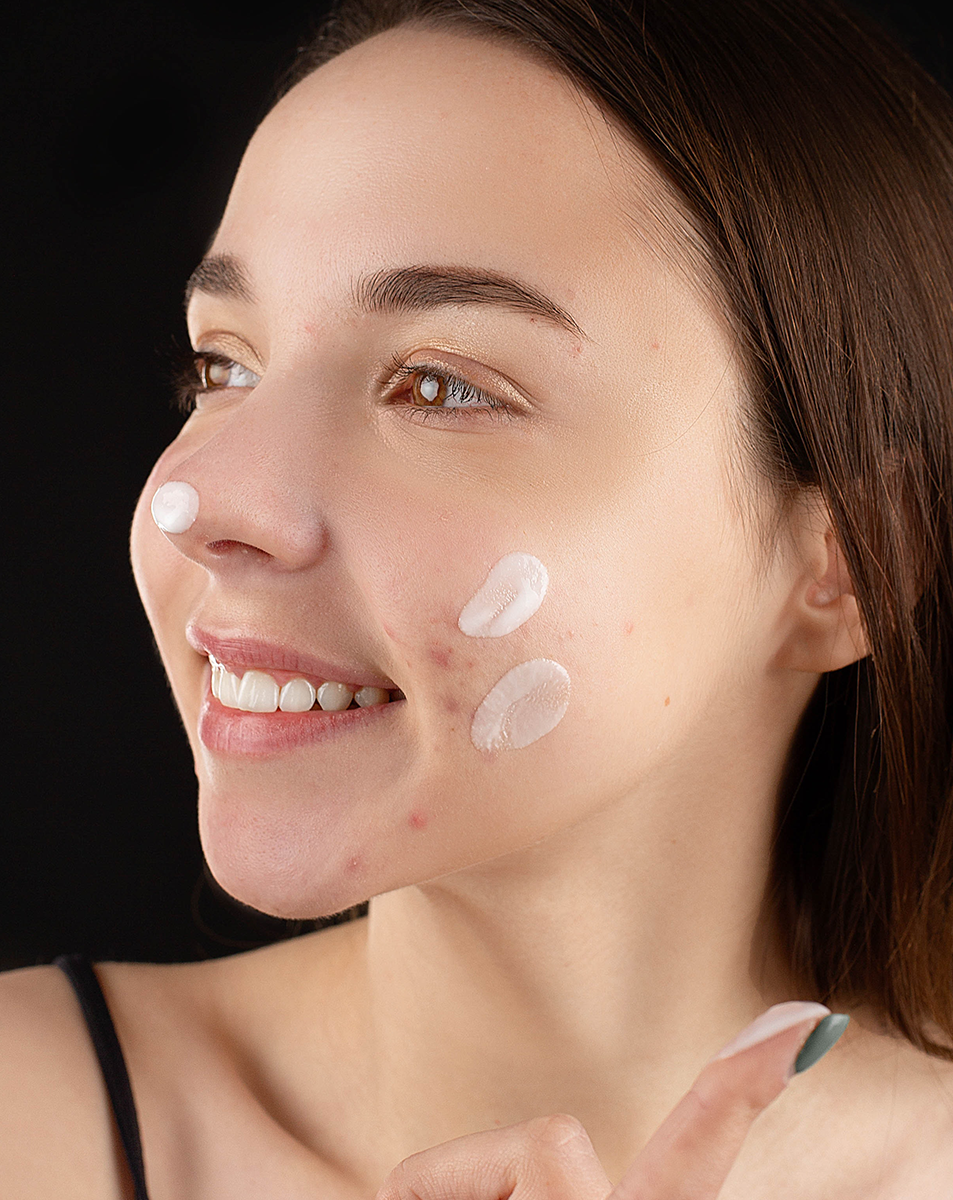 The Best Foundation for Acne Prone Skin: #2 is a Budget Buy!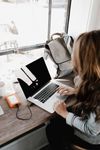 The search for the perfect foundation is over. Check out our top 5 foundations that won't aggravate your acne prone skin.
Do you have acne-prone skin? The search for the perfect foundation is over. Check out our top 5 foundations that won't aggravate your skin, but will leave you with a flawless finish.
Don't know which foundation to choose? We've got you covered with our tips on how to find the right foundation for your unique skin type.
Ready to start feeling confident about your skin? Keep reading!
How We Choose the Best Foundation for Your Acne Prone Skin
Acne is a common skin condition that affects people of all ages and skin types. If you're like most people, you've probably tried every foundation under the sun, but nothing has worked for you.
We have good news! Our team reads through thousands of Amazon reviews, TikTok and YouTube videos and social media posts to compile a short list of the absolute best foundation for acne prone skin.
After reading this post, you will know exactly what to look for when shopping for foundation and which one will be best for your individual skin type. Here are the best foundations for acne prone skin!
Why We Picked It
Looking for a powder foundation that will not only cover acne and blemishes, but also help to clear them up? Look no further than Bare Minerals Loose Powder Mineral Foundation.
This unique formula contains 0.5% salicylic acid to quickly and effectively resolve breakouts, plus oat protein to soothe and nourish the skin.
The mineral pigments provide full coverage with a natural-matte finish that lasts all day, while the Moisture Mineral Complex keeps skin hydrated but doesn't aggravate acne.
The powder is helpful to absorb excess oil. This full coverage foundation also works on combination skin.
Clinically shown to clear acne in as little as 3 weeks, this is a matte foundation you can feel good about putting on your blemished skin.
Why We Picked It
Neutrogena SkinClearing Liquid Makeup is the perfect foundation for those with acne-prone skin.
Formulated with MicroClear technology and salicylic acid, this liquid makeup not only treats blemishes, but helps prevent emerging acne breakouts for clearer skin.
It also provides natural and breathable coverage, controls shine, and rapidly cuts through oil for fast acne relief.
So if you're looking for an oil-free, hypoallergenic and non-comedogenic foundation that will give you beautiful, clear skin, look no further than our Neutrogena SkinClearing Liquid Makeup. And it comes at a great price.
Why We Picked It
Looking for a foundation that does more than just cover up your flaws, but treat your blemish prone skin? Oxygenetix Oxygenating Foundation is the perfect solution. This unique foundation formula breathes, protects, and heals your skin as you wear it.
Made with a soothing aloe vera base, it's gentle on sensitive skin and helps to build collagen and elastin.
It feels light and comfortable on your skin, like you're not wearing any makeup at all. Plus, it provides long-lasting coverage and helps to treat a variety of skin conditions.
Safe, paraben-free, and certified cruelty-free and vegan, Oxygenetix Oxygenating Foundation is the foundation you can feel good about wearing.
Why We Picked It
Introducing the Nars Sheer Glow Foundation, your secret weapon for creating a natural and luminous finish even with acne prone skin.
This buildable coverage foundation can be used to sheer or opaque coverage, depending on your desired look.
The best part? It's packed with skincare benefits that leave your skin hydrated, softer, and smoother. The NARS Complexion Brightening Formula evens out skin tone while improving brightness and texture. They offer a wide shade range. It's available in 40 global shades to suit all skin tones.
This foundation is Paraben, alcohol and fragrance free. Dermatologist tested and Ophthalmologist tested. Non-comedogenic and oil-free so it won't irritate your acne prone skin.
Why We Picked It
Looking for a foundation that will give you a natural, airbrushed finish? Look no further than Giorgio Armani Luminous Silk Foundation.
This oil-free foundation is formulated with exclusive Micro–fil & trade technology, a patented process that allows the pigments to lay flat on the skin's surface for a seamless application and a natural, second-skin effect. It is helpful in covering acne scars.
A tried-and-true makeup artist and celebrity favorite, this hydrating foundation helps sculpt and brighten skin, improve skin texture, and blur imperfections, all while delivering a fresh, long-lasting, lit-from-within glow.
Foundation & Acne FAQ's
Most people think that foundation and acne are two things that don't go together. They think foundation is bad for your skin, and that it will make your acne worse.
This isn't true! In fact, using the right kind of foundation can actually help to cover up your acne and make you look more polished.
Check out our FAQ's for more information about how to find the best foundation for you.
How do I choose makeup for acne-prone skin?
To choose the right makeup for acne-prone skin, you'll want to avoid products that contain oils and other ingredients that can end up clogging pores. Look for noncomedogenic cosmetics that are labeled as such.
What makeup do dermatologists recommend?
Dermatologists recommend avoiding makeup that contains heavy metals, fragrances, parabens, and phthalates. They also recommend choosing products that are labeled "noncomedogenic" and "hypoallergenic."
Look for an oil free formula. Some good options for foundation include mineral-based foundations and tinted moisturizers. For eye makeup, dermatologists recommend mascaras that are water-resistant and non-irritating. Lipsticks should be hydrating and long-lasting.
Is foundation bad for acne?
It depends on the foundation. foundations that are oil-based or have ingredients that are comedogenic can aggravate acne.
However, some foundations may actually help to treat acne, depending on their ingredients.
For example, zinc oxide is a natural ingredient that has anti-inflammatory and antibacterial properties, so it can be beneficial for people who suffer from acne.
Mineral makeup is also a good choice for people with acne-prone skin, as it does not contain any harsh chemicals or oils.
Is powder or liquid foundation better for acne?
It depends on the type of foundation. Some liquid foundations contain oil and can make acne worse, while powder foundations may be better because they are less likely to clog pores.
However, it's important to choose a foundation that is non-comedogenic (will not clog pores) and that matches your skin color.
Is BB cream better than foundation?
BB cream is typically better than foundation because it offers more of a sheer coverage, whereas foundation can offer more of a full coverage.
Additionally, BB cream typically contains anti-aging properties and SPF, which are not usually found in foundations.
However, different people prefer different types of coverage, so it's ultimately up to the individual to decide which one is better for them.
Does primer prevent acne?
Primer does not prevent acne. However, it can help makeup last longer on the skin and make it appear smoother. Acne is caused by a number of factors, including hormones, bacteria, and genetics.
There is no one-size-fits-all solution for preventing or treating acne, but some good tips include keeping your face clean, using oil-free products, and avoiding touching your face.
If you are experiencing acne, be sure to see a dermatologist for proper diagnosis and treatment.
What is the best foundation for acne and oily skin?
The best foundation for acne and oily skin is a mineral foundation.
Mineral foundations are made of natural minerals that help to absorb oil and keep your skin looking matte. They also contain SPF, which is important for protecting your skin from the sun's harmful rays.
Does liquid foundation clog pores?
It depends on the ingredients in the foundation. Some foundations contain comedogenic ingredients that can clog pores and irritate sensitive skin while others do not.
Ingredients to avoid in a foundation if you are concerned about it clogging your pores include coconut oil, mineral oil, and silicones.
Ingredients that are not as comedogenic include glycerin, water, and silicone derivatives like cyclopentasiloxane and dimethicone.
Is my makeup clogging my pores?
It's possible that your makeup is clogging your pores. However, there are other factors that could be causing the problem, such as diet, hygiene, and genetics.
One way to determine whether your makeup is the culprit is to stop using it for a few weeks and see if your skin clears up. If it does, then you know that your makeup was the cause of the issue. If not, then you'll need to look at other factors.
A good way to keep your pores clear is to make sure you're cleansing your face properly every night.
Be sure to use a gentle cleanser and lukewarm water, and avoid scrubbing your skin too hard. You should also avoid using harsh chemicals or products
Is mineral makeup better for acne?
Mineral makeup is often recommended as a better option for acne-prone skin, as it is generally thought to be less comedogenic (meaning it doesn't tend to clog pores). However, this isn't always the case.
Some mineral foundations can contain ingredients like talc and silica that are known to aggravate acne.
So if you're considering using mineral makeup to treat your acne, it's important to do your research and find a foundation that's specifically designed for acne-prone skin.
Is Maybelline Fit good for acne-prone skin?
Maybelline Fit Me Matte + Poreless foundation is good for acne-prone skin.
The formula is light, breathable, and helps to control oil production. It also has a matte finish that helps to hide pores and blemishes.
Is is hyaluronic acid good for acne?
Hyaluronic acid can help reduce redness and the appearance of acne. Also, hyaluronic acid can help protect the skin, which is helpful for acne-prone skin, as it doesn't have a very strong lipid barrier.
The Best Foundation for Acne Prone Skin for You
So what is the best foundation for acne prone skin? According to our findings, it looks like the best include the brands we  featured today.
It depends if you want to cover your acne or cover it and treat it with the same product. You can also try a CC cream to see if you prefer more of a natural finish.
We've included links to shop so you can check out prices and reviews of these products for yourself. And don't forget – experiment with different products until you find the one that works best for you.
Now that you have the perfect foundation, how about adding a little color to your pout? Tinted lips balms are the perfect way to enhance your look. Tap the button below for our list of the best lip balms!