Get the Most Kissable Lips With The Best Korean Lip Balm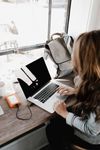 After reading this post, you will be convinced that Korean lip care products are the best. We think these products will be your favorites!
Chapped, dry lips got you down? There's nothing worse than having dry lips. But did you know that there is a type of lip balm that can help heal your lips?
Korean lip balms are made with natural ingredients and they come in a variety of delicious flavors and keep lips moisturized.
Plus, many are more affordable than other brands of lip balms. In this post, we will reveal the best Korean lip balms and tell you why we think they are so great.
After reading this post, you will be convinced that Korean lip care products are the best on the market.
You will want to try all of the different flavors and find your favorite. And your lips will thank you for using a product that is made with natural ingredients and helps to heal them!
How We Choose the Best Korean Lip Balms for You
What is the best lip balm? We wanted to know! That's why our team reads through thousands of Amazon reviews, TikTok and YouTube videos and social media posts to compile a list of the absolute best Korean lip balms. We know after reading this article you will find the best product for you.
Why We Picked It
Looking for a tinted lip balm that provides long-lasting hydration? Look no further than Laneige Lip Glowy Balm!
This pocket-sized balm is perfect for on-the-go application and contains murumuru and shea butter to lock in moisture.
Choose from five fun shades: pick berry, grapefruit, gummy bear, peach or pear. Your lips will thank you for the hint of color and hydration that lasts all day long.
Why We Picked It
This delicious hydrating lip balm is made with blueberry juice and honey to deeply moisturize your lips and provide long-lasting hydration.
The honey protective cover takes intensive care of your delicate lips, protecting them from external damage factors.
The sticky jam formulation softens your lips and provides a long-lasting, shiny luster. And the sweet and sour fragrance will delicately refresh your mood.
Why We Picked It
Looking for a gentle, moisturizing lip balm that can help protect your lips from the elements keeping lips feeling soft? Then check out INNISFREE's Soft Lip Balm.
Made with canola honey and jeju green tea powder, this balm helps to soften and protect dry lips, keeping them healthy and hydrated all day long.
Why We Picked It
Achieve the perfect Korean lip look with NOONI Appleberry Lip Oil.
This silky, non-sticky lip oil is formulated with soothing apple water to slough away dead skin, instantly moisturize, and soften lips for a smoother, plumper appearance. It also features a hint of tint for a natural-looking flush.
Made with healthy ingredients like raspberry fruit extract and a botanical oil blend rich in vitamins A, C, and E, NOONI Appleberry Lip Oil locks in moisture and nourishes your lips for a healthy, beautiful pout.
Why We Picked It
If you're looking for a Korean lip tint that will make your pout look absolutely delicious, then look no further than the ETUDE Dear Darling Water Gel Tint.
This tint comes in a range of rich and vibrant ice cream-inspired shades, and it provides long-lasting hydration to keep your lips looking and feeling their best.
The formula is also packed with fruit extracts and minerals to help nourish and revitalize your lips.
Simply use the tip of the applicator to apply the tint to your lips, and build up the intensity of the color as desired. Your lips will thank you for using this amazing tint. And it looks super cute when you whip it out to reapply.
Why We Picked It
BIODERMA Atoderm Stick is an ultra-hydrating lip stick that uses natural vaseline and shea butter to nourish and protect your lips.
Atoderm Lip Stick contains antioxidants and Vitamin E to help repair chapped or sensitive lips. It goes on smooth and creamy, providing long lasting hydration to keep your lips looking and feeling their best.
With regular use, BIODERMA Ultra-Hydratant Lip will help to soothe and protect your lips from the elements, making them soft, supple, and healthy.
Why We Picked It
Laneige's Lip Sleeping Mask is an overnight lip mask that soothes and moisturizes for smoother, more supple lips. The Moisture Wrap™ Technology and Berry Mix Complex™ formula deliver intense moisture and antioxidants while you sleep, leaving your dehydrated lips feeling soft, hydrated, and healthy.
Made with natural ingredients like coconut oil, shea butter, murumuru seed butter, and vitamin C, this lip mask is gentle on your skin and will help to repair any damage caused by environmental aggressors.
That's why lip masks are so popular in Korea. Wake up to gorgeous, hydrated lips with Laneige's Lip Sleeping Mask.
Korean Lip Balm FAQ's
Lip balm is a must-have for anyone with dry, chapped lips, but it can be hard to know which type of lip balm to buy. You want to buy the right korean lip balm for your lips.
With all of the different types of lip balms out there, it can be hard to decide which one is right for you. Do you want a lip balm that's tinted? One with SPF? Or one that's made with natural ingredients?
Korean lip balms are some of the best on the market. They're affordable, they come in a variety of flavors and formulas, and they're made with natural ingredients. Plus, they're easy to find on Amazon.
Here are the most frequently asked questions about Korean lip balm.
Which Korean lip balm is best?
Trying out different Korean lip balms is a great way to find the best one for you, as each person's lips have different needs.
However, some of the most popular Korean lip balms include the Etude House Dear Darling Water Gel Tint, FRUDIA Blueberry Hydrating Honey Lip Balm and the Laneige sleeping mask.
The Etude House Dear Darling Water Gel Tint is a long-lasting lip tint that comes in six different shades, while the Laneige Lip Sleeping Mask is a cult favorite that helps to deeply hydrate your lips while you sleep.
Which is the best lip balms in the world?
There is no definitive answer to this question since everyone has different preferences when it comes to keeping lips hydrated.
However, a few of the most popular and well-loved lip balms include Chapstick, Blistex, Burt's Bees, and Carmex.
Each of these brands offer unique blends of ingredients that help to soothe, hydrate, and protect lips from the drying effects of the environment.
How do Koreans get such soft, pretty lips?
Koreans get pretty lips by using products with a mix of natural ingredients like honey, beetroot, and strawberries.
They also use a lip balm or gloss that contains SPF to protect their lips from the sun's harmful rays.
By using these natural ingredients and sunscreen, Koreans are able to keep their lips looking healthy and hydrated all year round.
What's a good Korean lip exfoliator?
There are a lot of good Korean lip scrubs on the market, but a popular one is the COSRX Honey Sugar Lip Scrub.
It comes in a small jar and has a gritty texture that really helps to slough off skin cells. Plus, it contains nourishing ingredients like honey to help to keep your lips hydrated.
Does lip exfoliating work?
There is some evidence that lip exfoliating may work, but there isn't enough research to say for sure.
Lip exfoliating can help remove the top layer of dead skin cells from your lips, which can make them look smoother and softer.
However, it's important to be careful not to over-exfoliate, as this can damage your lips and make them more susceptible to dryness and cracking.
If you're looking for a good lip exfoliator, use a product that contains sugar or salt crystals. These crystals are gentle yet effective at removing the top layer of skin cells without damaging your lips.
How do dermatologists exfoliate lips?
By using a lip scrub. A lip scrub is a type of exfoliant that is used to remove dead skin cells from the lips.
It typically contains sugar or salt as an exfoliant, as well as oils or waxes to help moisturize the lips. Lip scrubs can be purchased at most drugstores, or they can be made at home by mixing sugar and olive oil together.
What makes Korean skincare so special?
Korean skincare products have become popular because they contain a high concentration of natural and effective ingredients, which results in brighter, younger-looking skin.
People are finally realizing the benefits of using natural ingredients to take care of their skin.
Unlike many other skincare brands that contain harsh chemicals and artificial ingredients, Korean skincare products rely on natural ingredients like fermented fruits and herbs to achieve amazing results.
How do Koreans get such smooth skin?
Koreans get such smooth skin because they have a skincare routine that they stick to that keeps skin hydrated and they start a complete skincare routine at an early age.
Most Koreans start by cleansing their face with an oil-based cleanser, then using a foam or water-based cleanser. They follow up with a toner, essence, serum, eye cream, moisturizer, and sunblock. They also use sheet masks regularly to hydrate their face.
This routine helps to remove all of the dirt and impurities from their dull skin, while also hydrating and nourishing it.
And since they're using high quality products that are specifically designed for their skin type, it results in smoother and softer skin texture.
What beauty product is South Korea famous for?
South Korea is famous for their beauty products, but its most famous for skincare. The country is home to some of the best skincare brands in the world, such as Sulwhasoo, Laneige, and SK-II.
South Koreans are known for their love of skincare, and they are willing to spend a lot of money on beauty products to keep their skin healthy. In fact, the country's skincare market is worth billions of dollars.
The Korean beauty industry has absolutely exploded in recent years, and it is now one of the hugest beauty markets in the world.
South Korean women are known for their incredibly flawless skin, and many people believe that their fabulous skincare products are responsible for their amazing skin.
What happens if you don't exfoliate your lips?
Without exfoliation, the top layer of dead skin cells will accumulate on your lips, making them look dry, cracked, and flaky. These skin cells will also make it difficult for lip products to penetrate the skin, so they won't be as effective.
Exfoliating your lips regularly helps remove the dead skin and keeps your lips looking healthy and hydrated. It also creates a nicer canvas when you're applying lipstick.
Does Vaseline exfoliate your lips?
A lot of people seem to believe that Vaseline exfoliates your lips, but this is not actually the case. Vaseline is a petroleum jelly, which means that it is made up of hydrocarbons that are derived from crude oil.
While it can be effective at moisturizing your lips, it does not have any exfoliating properties. So if you're looking for a lip scrub that will help to get rid of dead skin cells and leave your lips feeling soft and smooth, you'll need to find something else.
There are plenty of options available, so you should be able to find something that works well for you. There are chemical exfoliants or physical exfoliants. It's completely up to you, they both work great!
Is it OK to exfoliate lips everyday?
Yes, it is OK to exfoliate lips everyday. In fact, it's a good idea to exfoliate lips daily because it helps remove dead skin cells and allows lip balm or lipstick to glide on more smoothly.
There are a few different ways to exfoliate lips. One way is to use a lip scrub, which is a sugar-based scrub that you can make at home or buy in stores.
Another way is to use a toothbrush to gently brush away the dead skin cells to reveal smooth lips.
The Best Korean Lip Balm for Your Luscious Lips
So what is the best Korean lip balm for kissable lips? According to our findings, it looks like the best products include the brands we listed above. They are our absolute favorites out there.
We've included links to Amazon so you can check out prices and reviews of these products for yourself. And don't forget – experiment with different Korean beauty products until you find the one that works best for you.
Looking for recommendations for other Korean beauty products? How about CC creams? We checked the reviews and found some awesome CC creams. Tap the button below for our recommendations.