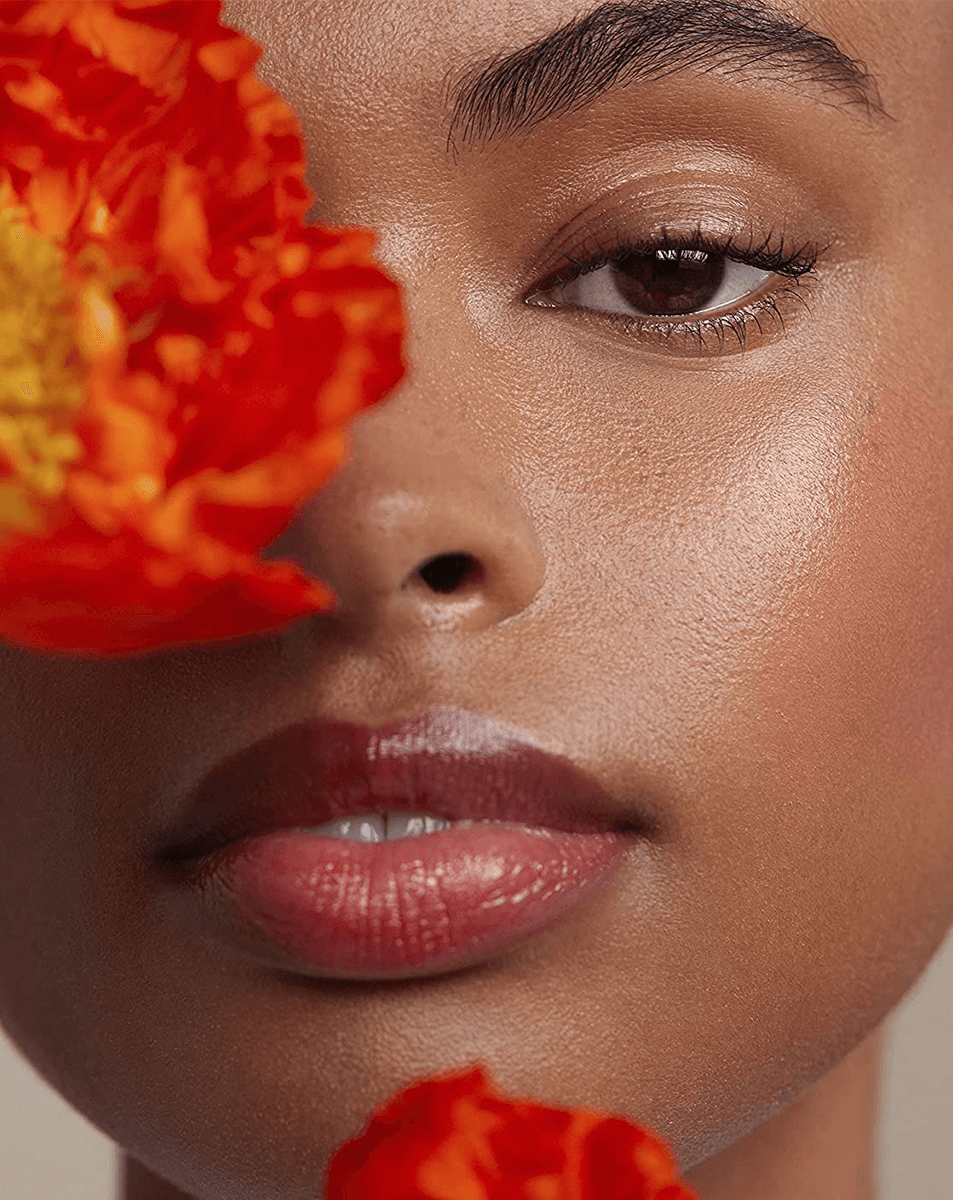 Freshen Up Your Makeup Routine With the Best Coral Blush of 2023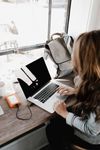 Coral blush is perfect for creating a natural flush or a more dramatic look. Let us help you find the perfect coral blush for your skin tone!
Ready to break out of your beauty rut? Coral blush is the perfect way to add a pop of color to your cheeks.
It's also surprisingly versatile–you can use it to create a natural flush or go for a more dramatic look. And we've got the best coral blushes you can find this year, plus some creative ideas for how to use them.
With our help, you can find the perfect coral blush for your skin tone and undertone.
We'll also show you how to use it in different ways, depending on the effect you want to achieve. Whether you're looking for a natural glow or something more intense, we've got you covered.
Keep reading for a list of the best coral blushes and get inspired to try something new!
How We Choose the Best Coral Blush Shades for You
What is the best coral blush for a healthy flush? We want to know! That's why our team reads through thousands of Amazon reviews, TikTok and YouTube videos and social media posts so you don't have to!
We've compiled a list of the absolute best coral blushes. We know after perusing this post you will find the best coral blush for your cheeks.
Why We Picked It
Honest Beauty Crème Cheek is a 2-in-1 creme blush plus lip color that melts seamlessly for a dewy flush of color.
Put your best cheeks and lips forward with EWG certified, dermatologist and physician tested, vegan, cruelty-free beauty without petrolatum, paraffins, silicones, mineral oil or synthetic fragrances.
Plus the carton is totally tree-free! Feel good about lookin' good with Honest Beauty Crème Cheek. This natural formula is made with multi-fruit extract raspberry, blackberry, and grape for lush color that can't be beat.
Why We Picked It
Get a fresh, healthy-looking flush with Maybelline Dream Bouncy Blush in Candy Coral.
This revolutionary powder-gel formula gives you the best of both worlds; a lightweight powder feel that melts seamlessly into your skin for an effortless finish.
The sheer wash of color lasts without fading or creasing, so you can enjoy your natural, lasting blush all day long.
Why We Picked It
Milani Rose Powder Blush in Coral Cove adds a soft and rosy flush to every skin tone.
This buildable formula creates a natural, glowing complexion and is enhanced with subtle shimmer to give your cheeks an extra touch of beauty.
Cruelty-free, Milani baked blush contains no harsh chemicals and will never be tested on animals. Apply simply with the included mini brush or Milani Blush Brush for an effortless contoured finish.
Why We Picked It
Get glowing cheeks in a flash with Laura Geller New York's Apricot Spritz Italian Marble Cream Blush Makeup Stick.
An easy twist-up cream blush stick that blends directly on your skin, creating a gorgeous flush of multidimensional peach color – no brush required!
Vitalizing Vitamin E helps restore and replenish for a radiant, natural-looking glow. Get ready to dazzle in minutes with this cream formula!
Why We Picked It
Milani's Cheek Kiss Liquid Blush Makeup is an ultra-blendable and buildable formula that provides your cheeks with the perfect sheer wash of color.
Lightweight, creamy and infused with skin-loving ingredients like pomegranate, rose extract and watermelon, it's easy to apply and can be used on your cheeks or lips to make them look flushed with healthy color. Liquid blushes are perfect for a natural look.
You you can trust that Milani makeup products are always cruelty-free.
Why We Picked It
Make your look pop with Clinique's Cheek Pop in Ginger Pop.
This natural, virtually powderless looking cheek color adds a bright blush of just-pinched color to any look.
Sweep it on with the brush and blend it up, then apply more for extra brightness. Add a hint of gorgeous color in a flash!
Why We Picked It
For a more muted shade of coral, get the perfect healthy glow with MAC Powder Blush in Gingerly. The ultimate blush formula for professionals, it's enriched with vitamin E and specially formulated for light, even coverage that stays put.
Easily apply to the apples of your cheeks and upper cheekbones with a blush brush for a natural-looking pop of color. Get an effortless glow today with MAC Powder Blush!
Blush FAQ's
So, you want to wear coral blush, but you're not sure how to apply it.
Applying blush can be tricky - especially if you're new to it. Do you put it on the apples of your cheeks? Or do you dust it over your entire cheek?
We've got the answers to all of your questions about coral blush right here.
Plus, we've included tips and tricks from our experts so that you can apply your blush like a pro.
Here are the most frequently asked questions about coral blush.
What skin tone does coral blush look good on?
If you're wondering which skin tone looks best with coral blush - the answer is everyone! Coral blush gives a subtle pop of color to any complexion and can be suited for any type of makeup look - from natural glow to romantic glam.
What color blush looks good on fair skin?
For fair-skinned beauties, opt for an orange-based coral hue that will give your gorgeous visage a gentle hint of rosiness. You can also try a peach blush.
Due to the warm tones, this color works wonders on alabaster complexions and can elevate any casual or special occasion look.
Just make sure you go light on other colors such as eyeshadow and lipstick to show off the beauty of your pinkish flush cheeks!
What color blush looks good on medium skin?
Medium-toned babes have plenty of shades at their disposal. From peachy corals to slightly more reddish tints, there's no shortage of options in this category.
The choice really depends on what kind of look you want - brighter shades lend themselves well for bolder makes while softer variants are great for everyday use (or when you're going full casual).
And don't forget about highlighting those cheekbones with some shimmer or glossy finishes too!
What color blush looks good on dark skin?
Deep complexions should opt for hues that are richer in pigments but still maintain their mellow warmth like burnt orange or intense copper shades.
Want a bonus tip for darker skin tones? Look out for products with built-in shimmery particles to further enhance your beautiful facial features while keeping everything looking natural at the same time!
Where should blush be applied on the face?
If you're looking to add a hint of color and brightness to your face, blush is definitely the way to go – but where exactly do you put it? Blush application isn't as complicated as it may seem! We've got some easy tips and tricks so you can look your best.
To get started, find the apples of your cheeks – feeling for bumps on either side. Gently smile while looking in the mirror so that those spots are nice and visible.
Sweep on a bit of blush right onto those points using a fluffy brush or make-up sponge. Aim slightly higher than normal towards the temples if you want more dramatic results - this trick will help give more dimension to your face shape!
Next, use what's left on the brush/sponge to blend down from there towards the center of your lower lip – this will keep everything super natural looking by creating softer edges and avoiding any obvious lines along jawlines or cheekbones.
It's also important not to forget about blending up onto your forehead - this subtle step helps bring all of everything together for an even look!
Be sure not overdo it; too much blush can look clownish so start light and gradually build up color until desired effect is achieved!
Experimenting with different shades can give amazing effects; mixing peach or coral undertones into warmer skin tones or lighter cool shades for cooler palettes will help create that genuine glowing hue, making sure everyone notices (in all the right ways) just how naturally beautiful you are!
What type of blush is best for aging skin?
As we age, our skin becomes thinner and more delicate, so it's important to choose a blush that won't accentuate wrinkles or make skin look dry. Powder blushes are often the best option for aging skin since they provide sheer color with minimal effort.
Look for mineral-based formulas, as these contain less filler than traditional powders and create a softer finish on the skin.
Cream blushes can also be used, but again you should opt for ones that are lightweight and minimally pigmented so as not to settle into fine lines or appear cakey or heavy.
Liquid/gel blushes are great too – they blend seamlessly into the cheeks while providing sheer coverage.
Just make sure you keep an eye out for long-lasting formulas and stay away from those containing alcohols which may cause further drying of the complexion over time.
The Best Coral Blush for Your Skin Tone
So what is the best coral blush for a radiant glow? According to customer reviews, the best shades include the brands featured in this article.
No matter your particular shade or vibe that day, coral blush is one product that fits all skin tones incredibly well so don't hesitate experimenting until you find the perfect hue that is right up your alley!
We've included links to shop so you can check out prices and reviews of these products for yourself.
If you're looking for a more peachy blush tone, we have some suggestions! Tap the button below for our list of the best peach blushes.