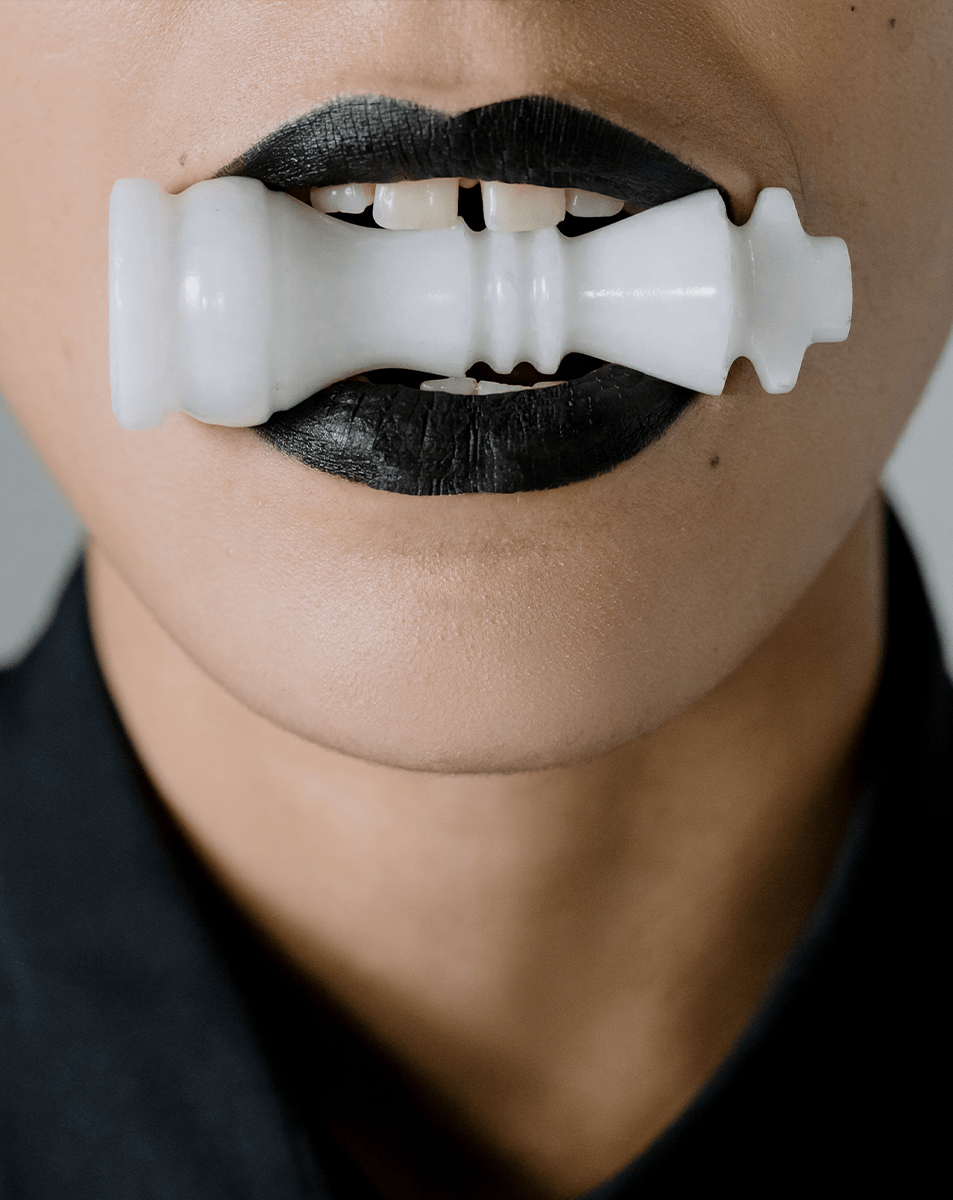 The 5 Best Black Lipstick Picks for a Fierce Look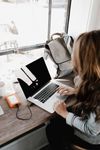 Meet the award-winning matte liquid lipstick that was voted the best black lipstick in all of the U.S.
Do you want to add some edge to your look? We have a suggestion. Wear black lipstick! Yes, black.
Black lipstick can be a great way to add some originality to your look, and there are many different options to choose from.
What is the best black lipstick? Our team reads through thousands of Amazon reviews, TikTok and YouTube videos and social media posts to compile the absolute best products.
In this blog post, we will reveal the five best black lipstick options available, in every price range.
We'll also show you how to choose the right dark lipstick for you, and how to apply it correctly. Let's get started!
Why We Picked It
Kuckian Lipstick in DELETERIOUS is a 12-hour waterproof black lipstick that is world famous. This deep black shade is a long-wear, kiss-proof clean beauty product that comes with 2 precision applicators and features a matte finish.
This award-winning matte liquid lipstick is voted the best black lipstick in all of the U.S. by many bloggers. Even better, it is vegan and cruelty free. This company uses only the purest, highest quality ingredients. Every single lipstick is gently enriched with Vitamin E, a powerful antioxidant.
Why We Picked It
Looking for a non-sticky, buttery smooth lip gloss with a sweet scent? Look no further than NYX's Butter Gloss in Blackberry Pie. This rich black shade is perfect for those who want sheer to medium coverage.
Whether you're looking to transform your matte lipstick into something more glossy or just wanting to wear the gloss alone, this shade is perfect. Your lips will feel soft, supple, and kissable after just one swipe!
Why We Picked It
MAC is known for high drama and they deliver with this jet black lipstick! Looking for a long-lasting matte liquid lip color that will give you bold, beautiful color? Look no further than the MAC Retro Matte Liquid Lipcolour in Caviar.
This rich black shade is perfect for creating a dramatic look, and the long-wearing formula ensures that your color will stay put for up to eight hours. Plus, the easy-to-use applicator makes applying the lipstick a breeze.
Why We Picked It
Introducing the new Sephora Collection Cream Lip Stain Liquid Lipstick in Night Bird. This silky, luscious lipstick glides on effortlessly and provides long-lasting color and hydration for up to 12 hours.
The unique formula is enriched with avocado oil to lock in moisture, leaving your lips feeling kissably soft and smooth all day long. Whether you're looking for a sultry, smoky look or a fun pop of color, Night Bird is the perfect choice. With its fair price and luxurious formula, it's no wonder this lipstick is one of our bestsellers. Come see us today and try it for yourself!
Why We Picked It
If you look best in cool tones, REVLON Super Lustrous Lipstick in Midnight Mystery is perfect for you. This creamy lipstick leans just a little blue, hence the name. This cult-classic lipstick is the perfect combination of high-impact color in a super-moisturizing formula. It's super vibrant. Super lush. Super creamy.
Plus, the microfine pigments used in this lipstick provide superior comfort and a lightweight feel. So you can wear it all day and night without worrying about it caking or feeling heavy. Infused with vitamin E and avocado oil, REVLON Super Lustrous Lipstick in Midnight Mystery is sure to become your new favorite!
Black Lipstick FAQ's
Shopping for and applying black lipstick can be tricky. Need some help? Here are the most frequently asked questions about black lipstick.
What brand has the best black lipstick?
The five black lipsticks featured above are our absolute favorites! However, there are others if you're looking for more options. Check out Smashbox Be Legendary Cream Lipstick, Makeup Forever Rouge Artist Intense Color Beautifying Lipstick in Edgy Black, or Melt Cosmetics Ultra Matte Lipstick.
Is black lipstick flattering?
It can be flattering, but it really depends on the person's skin tone and what look they are going for.
Black lipstick is a daring choice, and it can definitely be flattering if done correctly. However, it's important to remember that not everyone can pull off black lipstick. It's all about finding the right shade of black lipstick and pairing it with the right makeup look.
If you're looking to rock a sexy, vampy look, black lipstick is definitely a great option. Just make sure to keep your skin tone in mind when picking out a shade. If you have fair skin, go for a lighter black lipstick or a gloss, and if you have dark skin, go for a darker matte lipstick.
Does black lipstick make teeth look yellow?
Yes, black lipstick can make teeth look yellow. The color of the lipstick will draw attention to any discoloration on your teeth, making them look even yellower in comparison. If you're looking to avoid this unflattering effect, try opting for a nude or light pink lipstick instead.
How do you get black lipstick to stay on?
There are a few things you can do to make black lipstick stay on longer.
One is to use a lip primer before applying the lipstick. This will help to create a base for the lipstick to stick to, and it will also help to keep it from fading or smudging.
Another thing you can do is apply a thin layer of Vaseline or lip balm over your dry lips before putting on the lipstick. This will help to seal in the color and keep it from coming off.
And finally, you can use a setting powder over your lips after applying the lipstick. This will help to lock in the color and keep it from fading.
Do you need black lip liner with black lipstick?
It's really up to your preference. Some people find that it helps to define the lips and make the lipstick stay on longer, while others think it just looks too harsh. I say experiment with different types of lip liner and see what looks best on you.
When did people start wearing black lipstick?
The history of black lipstick can be traced back to the 1920s when it was first used as a symbol of rebellion and punk rock. It was considered to be a very daring and edgy look, and was often associated with chaos and anarchy.
Today, black lipstick is still seen as a symbol of power and independence, and is popular among alternative fashionistas and rock stars. Some people also wear it as part of a goth or Halloween costume.
Which skin tones does black lipstick look best on?
There really is no one "right" answer to this question, as black lipstick will look good on a wide range of skin tones.
However, some tips on how to wear black lipstick if you have darker skin tones include picking lipsticks with a bit more of a brown undertone, as they will complement your skin tone better than those with a starker black undertone.
You can also try pairing black lipstick with a stronger eye look, such as lots of eyeliner and false lashes, to balance out the bold lip color.
The Best Black Lipstick for You
So what is the best black lipstick? According to our findings, it looks like the best black lipsticks include the top five we listed above.
We've included links to shop so you can check out prices and reviews of these products for yourself. And don't forget – experiment with different lipstick shades until you find the one that works best for you.
Black lipstick is perfect for days you're feeling daring, but how about more casual days? Sometimes you just need the comfort of a light lip balm. Looking for recommendations? We have some suggestions. Tap the button below for our list of the top lip balms for soft, supple lips!