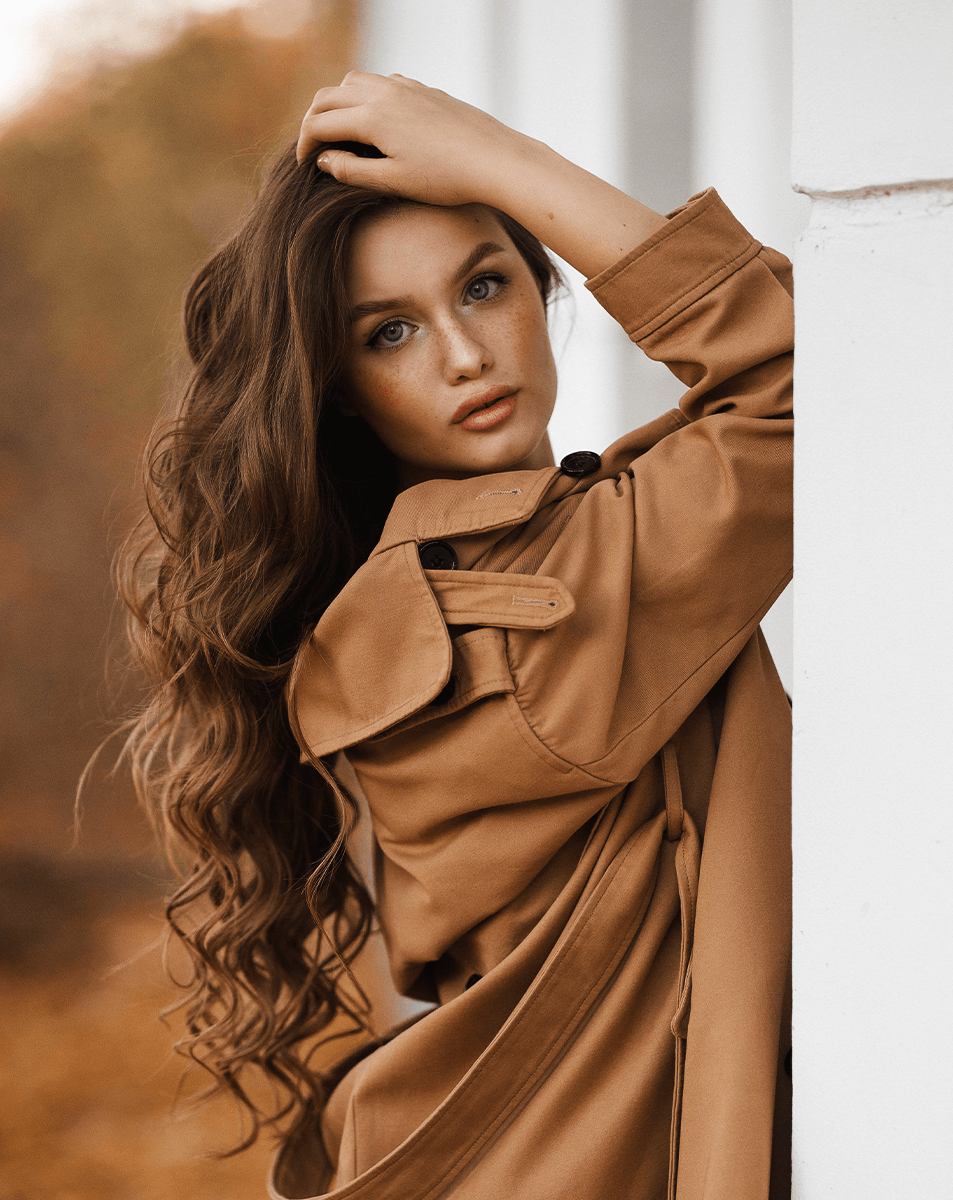 6 Light Chestnut Brown Hair Color Dyes to DIY at Home!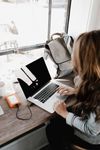 Light chestnut brown hair color is trending! And you can get this gorgeous color at home. Here are our favorite chestnut brown formulas and why we love them!
Are you looking for a new hair color? Light chestnut brown hair color is trending!
It's rich and flattering, and there are plenty of great options available to suit your skin tone.
We've put together a list of six of our favorite chestnut brown hair dyes that will help you a change from your natural hair color without having to leave home!
With so many great options available, it's easy to find the perfect shade of light chestnut brown to suit your unique style whether you choose a single process color or a chestnut brown ombre.
Whether you're looking for something natural or want to add some depth and richness to your current color, there's sure to be an option on this list that's perfect for you.
And best of all, you can achieve the look you desire without having to leave home!
How We Choose the Best Chestnut Brown Hair Dyes
What are the best chestnut hair color options you can do at home? We wanted to know! That's why our team reads through thousands of Amazon reviews, TikTok and YouTube videos and social media posts so you don't have to!
We've compiled a list of the absolute best light chestnut brown hair colors. We know after reading this article you will find the best product for you.
Why We Picked It
Introducing L'Oreal Paris Excellence Creme – the perfect solution for those pesky gray hairs.
If you thought all hope of beautiful, long-lasting color was lost, think again! With this fantastic color, you're guaranteed that stubborn grays won't stand a chance.
The triple protection technology seals, replenishes and conditions your hair so you can be sure it's being given the very best care.
The nourishing formula not only takes away gray coverage but gives it a stunning root-to-tip color that will last and last.
Why We Picked It
This shade is just a little darker than the 6G. Give your hair the five-star treatment it deserves with L'Oreal Paris Excellence Creme Hair Color in 5CB!
The exclusive non-drip creme formula provides 100% gray coverage, even on stubborn grays, for incredibly glossy and beautiful locks.
Get salon-worthy color at home with our triple care color routine and our nourishing after dye shampoo: they're proven to protect your hair before, during, and after coloring for up to 8 weeks.
Say goodbye to harsh chemicals and hello to gorgeous results.
Why We Picked It
Brighten up your look with Garnier Hair Color Nutrisse Nourishing Creme in shade 63!
This all-in-one hair dye kit will give you the perfect head of lush, vibrant color from root to tip.
Not only does it provide beautiful permanent color, but it's also formulated with color boost technology and a blend of triple fruit oils for unbeatable nourishment.
Get ready to see the avocado, olive, and shea oils in action as they help to keep your locks smooth and soft while giving you salon-worthy results.
Plus, with its non drip creme formula it's worry-free and easy to use! What more could you want in hair care?
The best part is that Garnier has been a pioneer in hair care for over 100 years—so their products are proven to be reliable yet innovative.
Why We Picked It
Get ready to unlock the secret to vibrant, long-lasting color with L'Oreal Paris Superior Preference
This unique hair dye formula has been our gold standard since 1973, giving you a choice of over 50 captivating shades that will give your locks the perfect dimension.
Each kit comes equipped with Care Supreme Conditioner and Shine Serum so you can maintain your sumptuous locks day after day.
Upgrade from normal hair dye and trust L'Oreal for gorgeous, radiant color you can count on.
Why We Picked It
Do you want fuller, thicker-looking hair and a new shade of color that flatters your complexion? With L'Oréal Paris Excellence Age Perfect Color in 5CB Medium Chestnut Brown, you can have both!
This first ever hair color designed specifically for mature hair will give you layered-tones and flawlessly blend grays while so you get that beautiful, salon-quality result right at home.
The perfect combination of age perfection and vibrant color awaits.
Why We Picked It
Are you bored of your same old hair color? Well, that's the last thing you'll worry about when you get your hands on L'Oreal Paris Feria Shimmering Permanent Hair Color.
Break out of the monotony and let people do a double take––it's time to make heads turn with your unique hair color.
Where most permanent hair dyes promise a certain shade, Feria delivers renewed life to your locks with multidimensional shimmering colors.
And if that wasn't enough, Power Shimmer Conditioner seals the deal by smoothing and protecting the tresses for long-lasting 100% gray coverage.
Keep up with the trends without breaking the bank or waiting for appointments –– superstar style is just a few steps away.
Plus, since this is part of L'Oreal Paris' incredible line-up of permanent hair color products, you can trust in lasting results that won't fade away anytime soon.
Light Chestnut Brown Hair FAQ's
You're considering chestnut hair color, but you have some questions about it first.
It can be tough to figure out what hair color is going to look good on you, especially if you're new to the world of hair dyeing. Will it look good on light skin tones and dark skin tones?
We've compiled a list of the most frequently asked questions about chestnut hair color so that you can make an informed decision before taking the plunge.
From how long the color will last to what type of upkeep is required, we've got you covered. Here are the most frequently asked questions about light chestnut brown hair.
Is chestnut brown light brown?
Chestnut brown is a light brown color with a tint of red or orange. It is similar to the color of chestnuts, hence the name.
What skin tone suits chestnut brown hair?
Chestnut brown hair can look great on all skin tones, but it will probably be most flattering on those with a warm skin tone.
Warmer skin tones have more yellow and gold in their complexion, while cooler tones have more pink and blue.
Is chestnut hair light or dark?
Chestnut hair can be light hair or dark hair, depending on the natural pigment of the individual's hair. Some people with chestnut hair have a light shade, while others have dark chestnut brown hair.
What is the prettiest brown hair color?
There is no one "prettiest" brown hair color, since brown comes in so many different shades. Some people might prefer a light brown, while others might prefer a dark chocolate brown.
Ultimately, it all comes down to personal preference.
Does chestnut brown hair have red in it?
Chestnut brown hair can have a hint of red in it, but it generally has more of a warm, golden hue.
Red hair is more likely to be copper or strawberry blonde in color.
However, there are so many different shades of brown that it's impossible to give a definitive answer without knowing more about the specific shade in question.
In general though, chestnut brown hair is a warmer golden brown and less red than true red hair.
Is chestnut brown hair similar to auburn hair?
Chestnut brown hair is similar to auburn shades, but usually has warmer undertones. Auburn hair is more red in color, while chestnut brown hair usually has more golden or brown tones.
Who looks good with chestnut hair?
Chestnut hair is a rich hair color that can look great on people with light to medium skin tones, green or hazel eyes, and a fair complexion.
A chestnut shade can also bring out the green in someone's eyes.
What is the difference between chocolate brown and chestnut brown?
Chestnut brown hair is a warm, reddish brown. Chocolate brown hair is a cool, dark brown.
Chestnut brown hair has more red in it than chocolate brown hair. Chocolate brown hair has more blue in it than chestnut brown hair. This makes chestnut brown have warm undertones while chocolate brown is much cooler.
What level is chestnut brown hair?
Chestnut brown hair is usually a level 5 or 6 on the L'Oreal hair color chart. It has a warm, deep copper tone with reddish highlights.
Whats the difference between brown and chestnut?
The difference between brown and chestnut is that chestnut is a color and brown is a tone.
A dark brown base shade is made by adding black to red, while chestnut is made by adding yellow to red. Chestnut can also be a light or dark color, depending on how much yellow is added.
Is it better to dye hair greasy or washed?
It's better to dye hair greasy because the natural oils in the scalp help to protect against damage from the chemicals in hair dye.
When you dye your hair, the chemicals in the dye can cause some serious damage to your scalp and hair.
This is especially true if your hair texture is already dry and damaged. But doing dyed hair while it's a little greasy, you'll help to create a layer of protection between your scalp and the chemical colorants.
This will help to minimize any potential damage that might occur.
What is the healthiest way to dye your hair?
The healthiest way to dye your hair is with natural ingredients like henna, indigo, or Cassia obovata. These ingredients not only deposit color onto the hair shaft, but they also condition and nourish the hair while promoting healthy growth.
Do you shampoo after dying hair at home?
It depends on the type of dye you use. Permanent hair dyes, such as those that contain ammonia, can actually cause your hair to swell and increase the likelihood of shampooing out the color.
If you're using a temporary or semipermanent hair dye that doesn't contain ammonia, then shampooing after dying is generally not necessary.
However, it's always best to read the instructions on the box to be sure.
Is ombre hair still in style?
Yes, ombre hair is still in style. It's a great way to add interest and color to your hair without going too wild.
There are lots of different ways to do ombre hair, so you can really make it your own. Talk to your stylist about what kind of ombre look would work best for you.
Is balayage hair still in style?
Yes, balayage hair is still in style. It's a highlighting technique that's been around for a long time, and it's still popular because it gives your hair a natural, dimensional look.
The Best Light Chestnut Brown Hair Color for You
So what is the best chestnut hair color? According to our findings, it looks like the best products include the brands we listed above.
We've included links to Amazon so you can check out prices and reviews of these products for yourself. And don't forget – experiment with different products until you find the one that works best for you.
Trending Hair Colors in 2023
Looking for more trending hair color ideas? We've got you covered! Did you know ginger brown hair is also in style? It's true!
Tap the button below for our list of the best ginger brown hair dyes you can DIY at home!