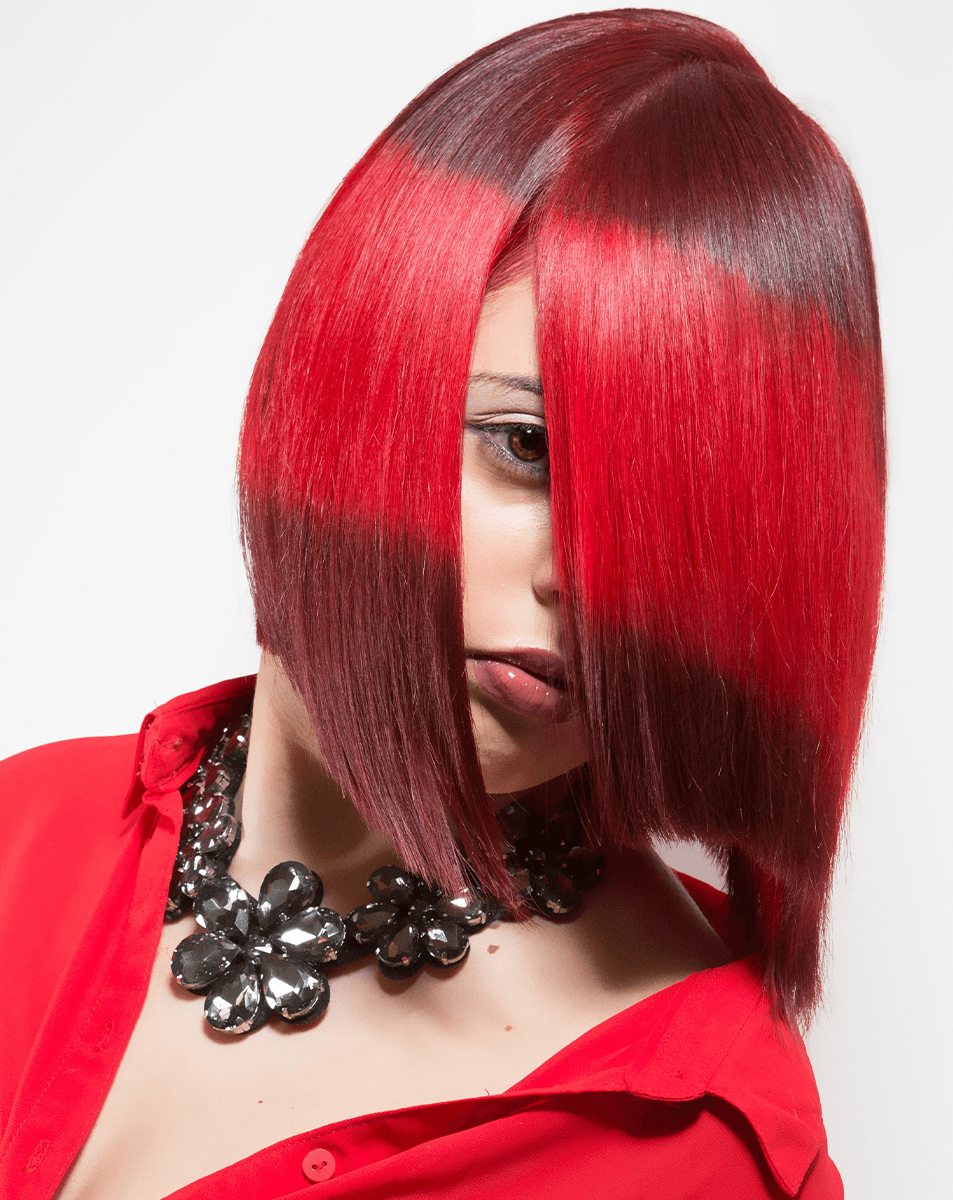 Going Red? Check Out These Intense Red Hair Color Shades!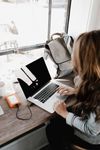 Ready for red hair? With colors like goji berry, red hibiscus and poison, you'll be turning heads instantly. Here are the best dyes you can buy!
Want to dye your hair red but don't know which shade to choose? Need some red hair color ideas?
With so many different options available, it can be hard to decide! In this blog post, we will discuss some of the most intense red hair color shades that you can DIY at home.
We will also provide tips on how to achieve these colors and maintain them over time. So whether you are looking for a bright cherry red or a deep mahogany hue, we have got you covered!
By the end of this post, you will know everything there is to know about coloring your hair red!
You will be able to find the perfect shade for you and learn how to achieve it at home. Most importantly, you will know how to keep your new color looking fresh for weeks to come.
So what are you waiting for? Keep reading to learn about the best red hair color shades for intense color you can DIY at home!
How We Choose the Best Hair Colors for You
What is the best intense red hair color for every skin tone? We wanted to know! That's why our team reads through thousands of Amazon reviews, TikTok and YouTube videos and social media posts so you don't have to!
We've compiled a list of the absolute best ruby red hair color shades. We know after reading this article you will find the best product for you.
Why We Picked It
Let your hair do the talking with Adore's Creative Image Hair Color #71 Intense Red!
This vibrant, semi-permanent dark red hair color will give your hair a beautiful and sensual feel, without subjecting it to harsh chemicals such as peroxide, ammonia or alcohol.
Adore's exclusive formula offers a fuss-free and easy to apply experience. Let this intense red shade take over to set you apart from the rest.
When it comes to hair color choices, boring is simply not an option.
Get creative and unleash that hidden fire within with Adore. It'll soon become abundantly clear why we think Adore is definitely worth getting serious about!
Why We Picked It
Ready to unravel the "arctic" beauty within you? Cool your jets, 'cause we've got arctic power ready to unleash!
Introducing Arctic Fox – a unique blend of vibrant and true red that'll set your look ablaze. Its vegan based formula will also astound you with no harmful chemicals or animal by-products.
Forget those pesky fades to pink because Arctic Fox has a slight orange undertone which will help keep the fire blazing.
Unleash maximum effect on pre-lightened hair that's around level 8 for that bold, subtle tint without the harm. Trust us, it's worth experiencing.
And if you wanna have some super sweet peachiness? All it takes is a few drops of Poison and an Arctic Mist base and BAMMMM!
Not only does this magical color elixir last long but it also conditions your hair as it restores vibrancy. Plus its odorless, ammonia-free composition packs quite the punch with no peroxide, ethyl alcohol or PPD included.
Why We Picked It
Spice up your locks with Manic Panic Pillarbox Red for a fiery new look! This dye packs a punch of brilliant red tones and is the perfect choice for when you want to leave an impact - like a pillarbox in the post office.
Mixing colors has never been easier thanks to Manic Panic colors, which are safe and easy to mix up and create custom shades. Combine any formula with The Pastelizer to turn out soft trendy hues that will leave everyone drooling.
Plus this semi-permanent hair color fades in 4-6 weeks, no developer required and it's totally cruelty free, vegan and free of harsh chemicals such as ammonia, parabens, gluten, resorcinol, or phthalates!
Why We Picked It
Get ready for show-stopping hair with XMONDO Color Super Red Hair Color.
This easy-to-use formula provides high impact color and added moisture and shine.
Plus, the specially formulated "bond-building technology" strengthens your locks and revives dry, damaged hair to its fullest potential, leaving hair soft.
Not only will you turn heads with hair that is true-to-color red hues, but your locks will also be stronger and healthier than ever before.
Ready to apply? Put on the gloves, grab an old towel, squirt in Super Red, comb through evenly on clean, dry hair, then wait 20 minutes.
All that's left you to do is rinse it out to reveal gorgeous highlighted strands of gorgeous reds while knowing you used cruelty-free vegan ingredients made right here in the USA.
The fresh & clean notes of Japanese cherry blossom and bergamot leaves a lasting impression that'll keep your coming back for more color...and compliments!
Why We Picked It
Are you ready to take your hair game to a bold new level? Look no further than Feria Power Red High Intensity Hair Color in R57.
This permanent hair dye kit is inspired by the latest and greatest trends in fashion and color, with no appointment required.
Let the world know that you're not afraid to make a statement with this multi-tonal, shimmering hair color.
With Feria's Power Shimmer Feria Conditioner sealing and smoothing your last long lasting bold color, you can rest assured that heads will be turning.
Why We Picked It
Ready to be the envy of your friends with bold, richness and unbeatable color? Look no further than Garnier Nutrisse Ultra Color in Red Hibiscus, where the possibilities are truly endless.
Boasting over 100 years of trusted hair care and experience, this revolutionary color creme will take your look to new heights giving you the actual color you're looking for.
With its innovative Color Boost Technology and triple fruit oil blend, you can guarantee vibrant results every time--even on dark hair. A
nd you won't have to trade healthy for color as Nutrisse's non-drip creme formula nourishes strands so that each shade looks shinier, softer, and undeniably rich.
Why We Picked It
Get ready for a totally radical makeover with Garnier Nutrisse hair color in R2! Formulated to nourish your dark hair with it's triple fruit oil blend (of avocado, olive and shea!) while providing bold and boosted permanent results.
Whether you want to take a risk and add in some highlights, or fully immerse yourself in a brand new hue, Nutrisse leaves you feeling like the chameleon of the galaxy!
With over 100 years at pioneering in the world of haircare, Garnier is your go-to source for transforming your crowning glory. Step out of this world looking stylish and fabulous with Garnier Nutrisse Goji Berry hair color.
Why We Picked It
If you're searching for the perfect red color to add some fire to your dark hair, you've hit the jackpot with L'Oreal Excellence HiColor Intense Red.
This hair dye is specifically designed for dark hair so you don't have to worry about any pre-lightening treatments – saving you time and money all in one step.
The breakthrough technology lifts your hair up to 3 or 4 levels without any brassiness, achieving a stunning and intense shade of red that will last.
Say goodbye to boring black or dark brown hair, thanks to this quick and easy color.
With only a 30 minute processing time, you can enjoy head-turning red hair color without spending hours in a salon chair. dDeveloper sold separately for this one.
Red Hair Color FAQ's
Dying your hair red can be a scary process. You want to make sure you're making the right decision, and you have a lot of questions about how to do it properly.
A lot of people are hesitant to dye their hair an intense red because they're afraid of making a mistake. They don't know what the process is like, or what the end result will be like.
We've compiled all the most frequently asked questions about red hair color so that you can make an informed decision before taking the plunge.
Whether you're looking for tips on how to dye your hair at home or want to know what kind of maintenance this color requires, we've got you covered.
Here are the most frequently asked questions about red hair color.
How can I make my red hair look vibrant?
One option is to use a dye that is specifically designed for red hair.
These dyes generally contain higher levels of pigments, which can help to give your hair a more vibrant appearance.
Another option is to use a highlighting kit. This will allow you to add streaks of color to your hair enhancing shine, which can also help to make it look more vibrant.
Finally, you can try using a conditioning treatment. This will help to add moisture and shine to your hair, making it look brighter and healthier overall.
How can I intensify my red hair?
By using a semi-permanent hair dye that deposits reddish tones onto your natural hair color. The dying process works by opening the cuticle layer of your hair, and then depositing the desired color pigments inside the cortex.
There are many different brands of semi-permanent red dyes on the market, so it's important to read the reviews before you purchase one.
And always do a patch test first to make sure that you're not allergic to any of the ingredients. Good luck!
What is the hardest hair color to keep?
The hardest hair color to keep is definitely blonde. Blondes have to deal with all sorts of challenges, like brassiness and fading.
But the number one challenge for blondes is maintaining their light color in the face of chlorine and other pool chemicals. Swimmers especially know how difficult it can be to keep those locks looking good!
Why not to dye your hair red?
Red hair color can be very harsh on your hair, and it can often leave your hair looking dry, brittle, and frizzy.
In addition, red hair dye is notorious for fading quickly, which means that you'll likely have to re-dye your hair every few weeks in order to maintain the color.
Also, it's not for all skin tones. Whether you have fair skin or dark skin, you may do some research online first and see what it looks like on different skin shades to get a better idea of how it will look on you.
You may want to opt for more of a burgundy color as the results won't be such an extreme look.
What color does red hair fade to?
Natural redhead hair fades to a light auburn or strawberry blonde hair color over time. Although it can vary from person to person.
Is red high-maintenance?
Natural red hair can be high-maintenance because it's more sensitive to the sun and can fade quickly in the sun.
So, you should avoid using harsh chemicals on your hair and use a color-protecting shampoo and conditioner.
How can I get deep red hair without bleaching it?
There are a few ways to get deep red hair without bleaching it. One way is to use a hair dye that is specifically formulated for red hair.
Another way is to use a temporary red hair color, such as henna. Henna will not lighten your hair, but it deposits a natural deep red tint.
Be sure to do a strand test first to make sure the dye doesn't cause any adverse reactions.
For true vibrant red hair you may have to achieve bleached hair first before dying it red.
What does vinegar do to red hair dye?
Vinegar helps to set hair dye and make it last longer. It also brightens red hair color and makes it more vibrant.
What does apple cider vinegar do to red hair?
Apple cider vinegar is a great way to darken red hair and give it a more natural look. It also helps to seal the cuticle, which makes the hair smoother and less frizzy.
The Best Red Color for Your Hair
So what is the best shade of red hair color for healthy resilient shine? According to our findings, the best are the products listed in this article.
We've included links to shop so you can check out prices and reviews of these products for yourself. And don't forget – experiment with different products until you find the one that works best for you.
Red hair requires special beauty products designed just for red hair. If you're looking for a dry shampoo for red hair, we have some suggestions. Tap the button below for our list of the best dry shampoos for red hair.