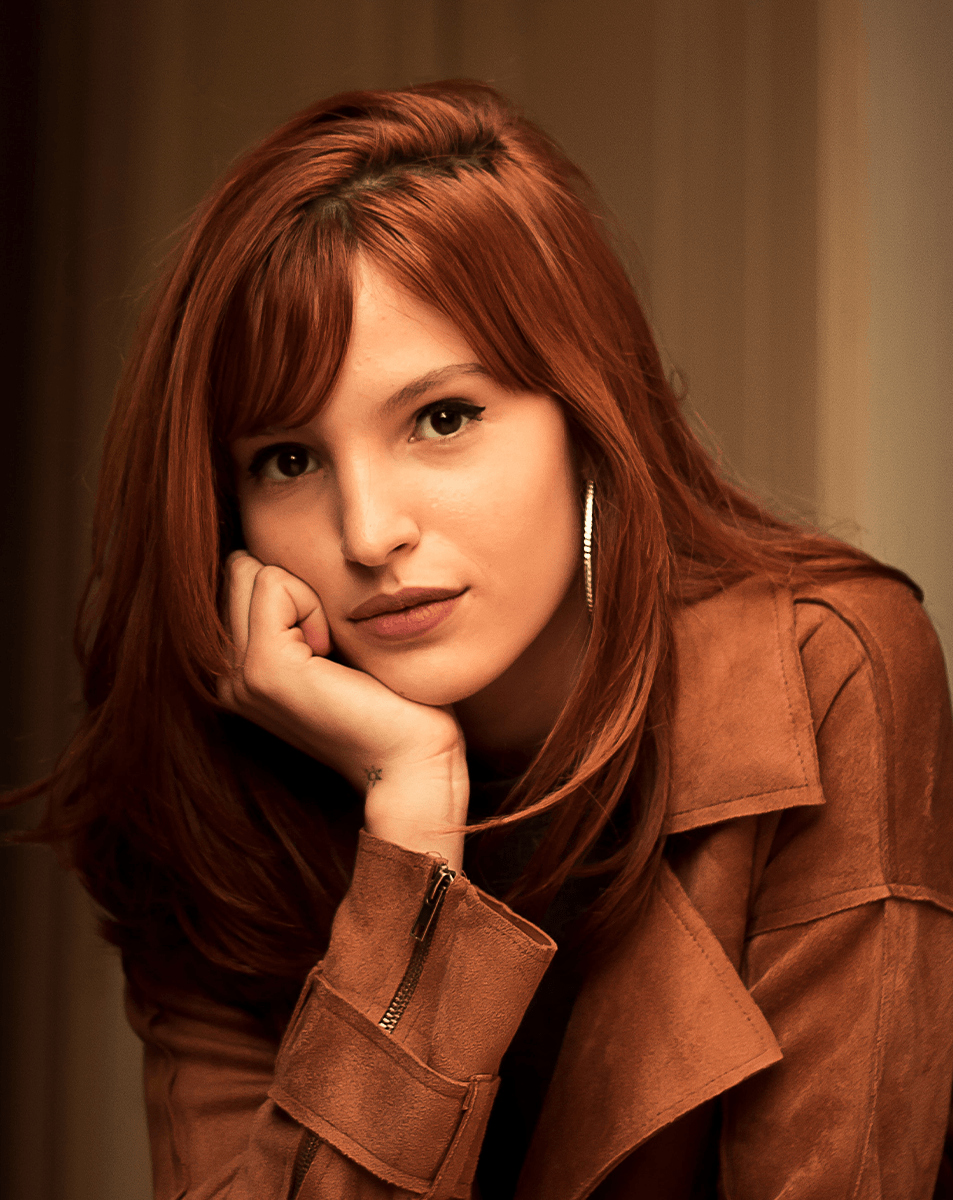 2023 Trend Alert: Ginger Brown Hair Color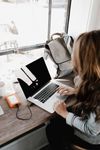 Looking for a new hair color for 2023? Ginger brown is trending! We found some beautiful colors you can do at home. Here are our favorites.
Are you looking for a new hair color to try in 2023?
Ginger brown is trending! This beautiful color is a mix of ginger and brown, and it looks great on all hair types.
If you're looking for a natural looking hair color that will make you stand out from the crowd, ginger hair dye is definitely the way to go.
In this post, we'll reveal the best ginger brown hair dyes available on the market today and why their the perfect option. We'll also talk about how to care for ginger brown hair and how to maintain its vibrant color.
By the end of this article, you'll be ready to rock your new ginger brown hair with confidence!
How We Choose the Best Hair Color for You
What is the best ginger brown hair color you can buy? We wanted to know! That's why our team reads through thousands of Amazon reviews, TikTok and YouTube videos and social media posts so you don't have to!
We've compiled a list of the absolute best ginger brown hair color. We know after reading this article you will find the best product for you.
Why We Picked It
Introducing Clairol Nice'n Easy hair color-the perfect way to get salon-quality color without the time or expense of a visit.
This Color Blend technology mixes warm tones and highlights together in one easy step, giving you a gorgeous, natural-looking ginger brown that lasts up to eight weeks.
Plus, it covers 100% of your grays with complementary highlights and lowlights for a totally authentic look.
Why We Picked It
Not looking for a commitment? With this hair color, you can have a gorgeous ginger shade with a boost of shine that lasts up to 28 washes and blends away gray hairs with ease.
The no-drip creme formula doesn't contain any ammonia or added parabens, so you know it's gentle on your hair and scalp.
What's more, this formula is also 80% naturally derived using vegan ingredients like coconut and aloe vera.So go ahead and experience radiant, healthy-looking hair without having to commit too much.
Why We Picked It
With Clairol's updated REPAIRPLEX 2x Repair technology, you can rest assured knowing that this at-home color is designed to reconstruct, restore, and strengthen your locks.
Plus, you'll get 100% gray coverage and a stunning color that looks just as rich and full of life as it did before.
Did we mention that each step conditions your hair too? That's right – now every time you use Clairol Nice'n Easy not only will you see an incredible transformation in color but also in volume, shine, strength and softness.
Why We Picked It
This color runs more red, but we still love it! Nutrisse by Garnier is a permanent hair dye with over 100 years of pioneering in haircare, now better than ever.
With their advanced color boost technology and triple fruit-oil blend of avocado, olive and Shea oils, you get vibrant and nourishing coverage that even works on dark hair.
The non-drip creme formula contains grape seed and avocado oil to nurture your locks while delivering beautiful results.
Whether you are looking for an easy to use permanent hair dye or something more temporary, Nutrisse has the perfect solution for you.
Why We Picked It
Cover your grays the easy way while upgrading your color with L'Oreal Paris Excellence Creme.
This chic hair dye offers 100% gray coverage and is formulated specially to give you fierce gray control.
With a non-drip creme formula, you'll get color from root to tip with ease. But that's not all — Excellence Creme Permanent Hair Dye comes with a Triple Care Color Routine so you can be sure your hair is kept healthy during, before and after coloring for up to 8 weeks.
To keep your look lively and vibrant, beauty care also includes an after color shampoo made with Glycerin which cleanses and smooths hair for beautiful results each time.
Why We Picked It
Transform your hair from blah to brilliant with L'Oreal Paris Feria.
These innovative, edgy red dye molecules give your locks the ultimate makeover. Experience the incredible color and lasting vibrancy that only professional-grade dye can give.
With the Power Shimmer Feria Conditioner included in each kit, you can be sure your bold hue will remain luminous and vibrant long after you apply. Best of all - there's no need to waste time and money at a salon.
Hair Color FAQ's
So, you're considering ginger hair color, but you have a few questions that need answering before taking the plunge.
It can be tough to decide on a new hair color, especially if you're not sure what the results will be like. Will it look too brassy? Will it make your skin look washed out?
We've got you covered. This FAQ section is packed with information about ginger brown hair color, including how to choose the right shade for your skin tone and what products to use to maintain your new hue.
Here are the most frequently asked questions about ginger brown hair color.
What color is ginger brown hair?
Ginger brown hair is a warm, deep color that is somewhat similar to chestnut brown hair, but has reddish undertones. Ginger hair red brown is a beautiful color for people with light to medium skin tones, but really pops on darker skin tones. Plus, it can be flattering on all eye colors.
What is orange brown hair color called?
Orange brown hair color is sometimes called auburn but the more common term used these days is ginger brown.
What skin tone looks best with ginger hair?
Any skin tone can wear wear ginger hair, but it will look best on people with warmer skin tones.
Ginger brown brown tones are warm colors that will compliment people with golden, peachy, or reddish undertones in their skin. Ginger brown hair color comes in light shades or darker shades.
If you have cool toned skin, you might want to consider a different color completely, like platinum blonde, light blonde or black.
What is the prettiest brown hair color?
There is no one "prettiest" brown hair color. The term "brown" can refer to a wide range of colors from light beige to dark chocolate.
Some people may prefer light brown hair, while others may prefer dark brown hair.
Ultimately, the prettiest brown hair color is the one that looks best on you and makes you feel confident and beautiful. So consult with your hairstylist to find the perfect shade of brown for your skin tone and complexion.
What color does ginger hair color fade to?
Ginger hair color fades to light orange tones or dark blonde hair. The lighter the hair, the more orange it will be. If you have very dark hair, ginger may not show up at all.
What color is natural ginger hair?
Ginger hair is a light brown or auburn color. It can range from very pale blond to deep red, but it is always lighter than other shades of brown hair.
Ginger hair gets its color from the pigment called pheomelanin. Pheomelanin is also responsible for the reddish color of skin and freckles.
What color is honey brown?
The color of honey brown can vary depending on the type of honey. For example, a light amber honey will be lighter in color than a dark molasses honey. However, most types of honey have a deep amber or brown color.
Is ginger hair the rarest?
It is estimated that ginger hair is present in approximately 1-2% of the world's population.
While it may not be as rare as albinism, ginger hair is still relatively uncommon. This may be because ginger hair is recessive, and so someone needs to have two copies of the gene for ginger hair in order to have red tones in their hair.
Interestingly, the prevalence of ginger hair seems to vary from country to country.
For example, research has shown that the percentage of people with ginger hair is higher in Scotland (4%) than in England (1%). This may be because Scottish people are more likely to carry the genes for ginger hair.
Is ginger hair more orange or red?
Ginger hair ranges from a light orange to a deep red, but is typically described as a warm, coppery color. The shade can slightly vary from person to person.
What hair colors are trending for 2023?
According to the latest hair color trends report by Hair.com, some of the most popular hair colors for 2023 are going to be ginger brown, also brunette shades with warm undertones, including mocha, caramel and honey.
Other popular hair colors for 2023 include cool platinum blonde, rose gold and icy pastels. So if you're looking to update your look for 2023, consider one of these trendy hair colors.
The Best Ginger Brown Hair Color for You
So what is the best ginger brown hair color? According to our findings, it looks like the best products include the brands we listed above.
We've included links to Amazon so you can check out prices and reviews of these products for yourself.
And don't forget – experiment with different products until you find the one that works best for you.
Looking for the perfect dry shampoo for your ginger hair? Tap the button below for our list of the best dry shampoos for red toned hair.