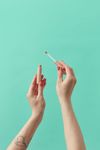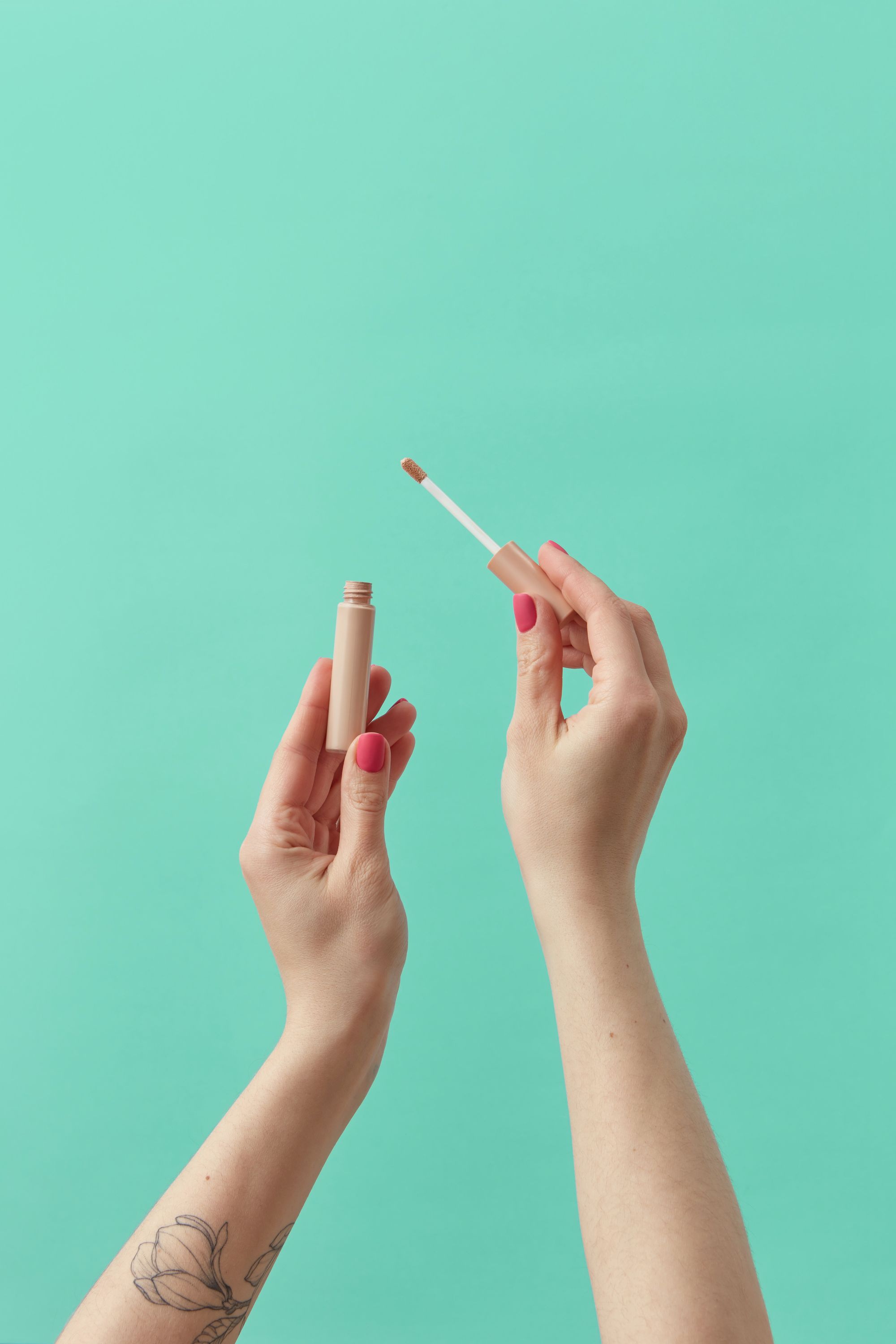 How to Apply Concealer Like a Pro Makeup Artist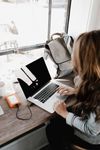 Concealer is one of those products that can either make or break your makeup look, depending on if you apply it correctly.
If you're anything like me, then you probably have a love-hate relationship with concealer.
I love it because it allows me to cover up any imperfections such as dark circles, dark spots and the occasional pimple and gives me a nice, even complexion.
But I also hate it because I never seem to be able to apply it correctly.
Thankfully, after years of trial and error, I've finally figured out the best way to apply concealer as part of my makeup routine. Here's what you need to know to apply concealer like a celebrity makeup artist.
Choose the Right Concealer for Your Skin Type
Begin by choosing the right concealer for your skin type.
If you have dry skin, opt for a creamy formula that will help to hydrate and plump up your skin. This also goes for skin with fine lines and wrinkles. A creamy formula is your best option.
If you have oily skin, go for a matte formula that won't slide around or look greasy throughout the day.
And if you have sensitive skin, look for a hypoallergenic option that won't irritate or inflame your skin.
Choose the Best Concealer for Your Skin Tone
Choosing the best concealer for your natural skin tone can be a challenging task, but it doesn't have to be!
Here are some tips and tricks to help you make an informed decision that will leave you looking flawless.
Identify Your Skin Tone
Before purchasing any type of makeup product, including a concealer, it is important to know your exact skin tone.
You can do this by checking the color of veins on the inside of your wrist in natural lighting or with a special tool such as The Shade Finder Tool available at Sephora stores.
This will give you an idea about whether you have cool (blue), neutral (green) or warm (yellow) undertones so that you can choose accordingly.
Check Out Multiple Shades
Once you've identified your tone and undertone, try out multiple shades from different brands before settling on one or two chosen colors that suit you best.
Usually your concealer should be one or two shades lighter than your foundation. A shade lighter is usually best.
Make sure they blend seamlessly into the foundation while still providing enough coverage when applied in thin layers with a brush or sponge wand.
Lighter skin tones need to be extra careful selecting a shade that isn't too dark.
Look for Long Wearing Formulas
Good quality concealers should provide sufficient coverage without appearing cakey even after several hours of wear – try testing this out yourself by wearing it for at least 4-5 hours and seeing how well it holds up over time without creasing, caking up noticeably or changing color throughout the day.
Check the Ingredients
When picking out a permanent facial product like under eye concealer, check if there are any harsh ingredients present in its formulation like parabens, sulfates, etc which may cause irritations such as redness or itching on contact with sensitive areas around eyes and mouth.
Look for products labeled "dermatologist tested" and made especially for those prone to allergies/sensitivity instead!
Take Advice From Professionals
If all else fails – don't hesitate to take expert advice from makeup artists who know their business well when selecting something as important as face makeup products.
They'll help guide & suggest options suitable according specific individual needs based upon past experiences with various products & customers alike!
Now That You Have Concealer, Prep Your Skin!
Once you've chosen the right concealer, it's time to prep your skin.
Begin by applying a makeup primer all over your face to help create a smooth canvas for your makeup.
Apply Concealer
Then, use a concealer brush, makeup sponge, or your fingers to lightly dab concealer under your eyes in a triangular shape. Use a light hand when it comes to the delicate skin below your eyes.
Be sure to blend well so there are no harsh lines or edges.
Next, apply concealer to any other areas of your face that you want to cover up or highlight, such as along your jawline or down the center of your nose. Again, be sure to blend well so that everything looks natural and seamless.
If you're also wearing foundation, go ahead and apply and blend everything together.
Which Applicator is Best?
Choosing the best tool for applying concealer depends on a few factors such as what type of concealer you are using, your preferred coverage level, and personal preference.
Generally speaking, a makeup sponge or a concealer brush is ideal for achieving an even application of liquid concealer or cream concealer.
If you're looking to layer and build up coverage, then either one is great – but if you prefer sheerer results with more of a skin-like finish, then opt for the makeup sponge.
Brushes tend to provide more precise lines and sharper edges since their bristles are firmer than a beauty sponge. They can be great for under eye circles when you're trying to maneuver into the inner corner of the eye.
For stick formulas or powder concealers, fingertips should be your go-to; they warm up the product making it easier to blend into skin for natural results.
Set Your Makeup
Finally, set your makeup with a translucent powder so that everything stays in place all day long. And that's it! By following these simple steps, you'll be able to apply concealer like a pro in no time!
Concealed Like a Pro
Concealer is one of those products that can either make or break your makeup look.
When applied correctly, it can give you a flawless complexion; when applied incorrectly, it can leave you looking patchy and cakey.
But don't worry—with a little practice and some expert tips, you'll be applying under eye area concealer like a pro in no time!
Now which concealer to pick? Need suggestions? We've got a few. Tap below for our best concealer picks!