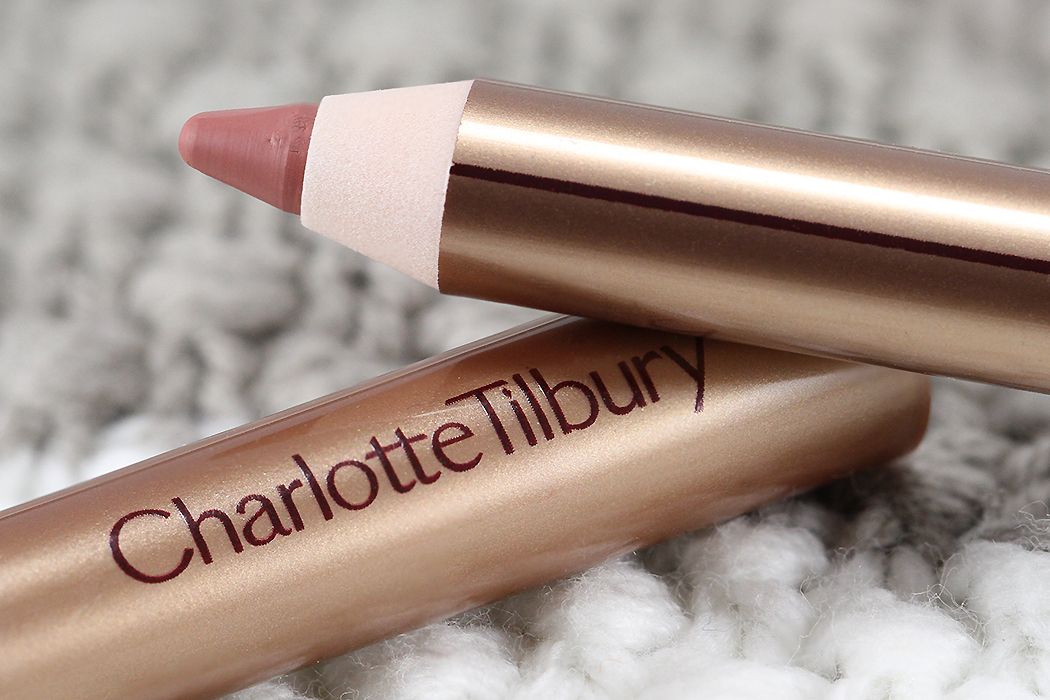 Best 5 Charlotte Tilbury Iconic Nude Lip Liner Dupe Picks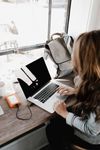 We love Charlotte Tilbury Iconic Nude lip liner but we don't love the price. Here are 5 dupes we found for a fraction of the price.
If you've ever bought a Charlotte Tilbury Iconic Nude lip liner, you know how expensive they are.
But have no fear! You don't need to spend a fortune to achieve that desired muted and warm "your lips but better" look.
In this post, we'll guide you through five of our favorite dupe picks - all affordable and as good quality as their more expensive counterpart!
Read on to find out which lip liner brands are best suited for your budget-friendly nude lip needs and which come the most close in color.
How We Choose the Best Lip Liner Dupes for You
What is the best Charlotte Tilbury lip liner dupe in the whole world? We want to know!
That's why our team reads through thousands of Amazon reviews, TikTok and YouTube videos and social media posts so you don't have to!
We've compiled a list of the absolute best lip pencils. We know after reading this article you will find the perfect nude lip liner for you.
Why We Picked It
Move over Charlotte Tilbury! We stopped at CVS for this Global Citizen liner and we don't love you anymore. But, we can still be friends.
NYX's Line Loud Lip Liner in Global Citizen provides vibrant color with a soft, comfortable feel.
This special formula with jojoba oil and vitamin E glides on easily for precise application and long-lasting wear - no smudging or fading!
Get the quality shades of Charlotte Tilbury at a more affordable price with NYX.
Why We Picked It
Ready for the perfect pout? Try Milani Color Statement lip liner in All Natural and unleash your lips most beautiful potential!
This versatile lip liner not only mimics the look of Charlotte Tilbury Iconic Nude but it provides a smoother, even application.
Enjoy the smooth texture and creamy consistency – no tugging and prodding necessary!
With its rich, velvety color you can define, shape and fill in lips with ease to achieve that perfect statement-making pout.
And don't forget that all NYX products are vegan and cruelty free – so looking great doesn't have to come at the cost of your morals.
Plus, when you eventually need sharpening, all you'll need is any lip liner sharpener.
Why We Picked It
Create kissable lips in a flash with NYX Professional Makeup's mechanical lip pencil in Sand Beige.
This twist-up pencil dispenses creamy, richly pigmented color that adds definition to your pout while ensuring maximum wear time.
For an easy and effortless application, this mechanical lip pencil has you covered — no sharpener required!
Get a perfect pucker every time with this clever invention from NYX Professional Makeup, perfect for busy people who want to look their best while saving on time.
Why We Picked It
This is the same retractable lip pencil as the first, but with a slightly lighter shade.
With richly pigmented color and a creamy texture, this pencil is essential for creating the perfect cupid's bow that won't smudge or feather.
But perhaps its best feature is how convenient it is - just twist-up and you're ready to go! Forget about sharpening; with NYX Professional Makeup's mechanical lip pencil, effortless beauty has never been easier.
Why We Picked It
Ah, the allure of the perfect pout for under $5! Now you can get it with NYX Professional Makeup's lip pencil in Peakaboo Neutral.
This buttery-soft pencil glides on easily and resists bleeding to give your lips a bright, full look.
Treat yourself to an instant pump to your pout—equally stunning when paired with NYX lipsticks and glosses.
It's never been easier or cheaper to work your magic! Get ready for the oohs and ahhs as you reveal perfectly contoured lips on a budget all thanks to NYX.
Nude Lip Liner FAQ's
Here are the most frequently asked questions about choosing a nude lip liner and the answers.
Which lip liner color is best for anyone?
The best lip liner color depends on the individual's skin tone, natural lip color, and the shade of lipstick being worn. Here are some general tips to help you choose the right lip liner color:
Go for a neutral shade: A nude or neutral-colored lip liner is versatile and can be used with multiple lipstick shades.
Match your natural lip color: Choose a lip liner that closely matches your natural lip color to create a more natural look.
Complement your lipstick shade: If you're wearing a bold or bright lipstick, choose a lip liner that matches or complements the shade.
Consider your skin tone: Those with fair skin should opt for lighter shades, while those with darker skin tones should go for deeper hues.
Don't forget about texture: Choose a lip liner with a creamy texture to prevent it from drying out your lips, especially if you're using a matte lipstick.
Ultimately, the best way to find the perfect lip liner color is through trial and error. Try out different shades until you find one that works well with your unique features and personal style!
How do you make your lip liner look natural?
To make your lip liner look natural, here are some tips to follow:
Choose a color that matches your natural lip tone: This is the most important step in achieving a natural look with lip liner. Choose a shade that closely matches your natural lip color.
Line the lips from the outside in: Start by lining the outermost part of your lips and work your way towards the center. This will help create a more natural-looking gradient effect. You can do a lip cheat and make your lips look slightly larger than they actually are.
Soften the edges: Use a small brush or your finger to blend out any harsh lines or edges in your lip liner.
Fill in the entire lip: To create an even more natural look, fill in your entire lips with the same lip liner you used for outlining.
Apply a sheer lipstick or gloss: Finish off by applying a sheer lipstick or gloss over your lips to add shine and moisture while also blending everything together for an even more natural-looking finish.
Remember, less is often more when it comes to creating a natural look with makeup, so don't be heavy-handed with your application! If you need additional help you can find instructions online like video tutorials.
Should lip liner be lighter or darker?
The shade of lip liner you choose depends on your personal preference and the look you are trying to achieve.
However, as a general rule, it's best to choose a lip liner that either matches your natural lip color or is slightly darker than your lipstick shade.
If you choose a lip liner that is lighter than your lipstick, it can make your lips appear smaller and less defined.
On the other hand, if you choose a lip liner that is much darker than your lipstick, it can create an overly dramatic look.
Ultimately, the key is to find a balance between the shade of your lipstick and the lip liner so they complement each other well. Experiment with different shades and techniques until you find what works best for you!
The Best Lip Liner for You
So what are the best dupes for Charlotte Tilbury Iconic Nude lip liner? According to customer reviews, the best lip liners include the brands we featured in this post.
We've included links to shop so you can compare prices and reviews of these products and buy your perfect match.
If you're looking for more lip liner dupes, we found a bunch of MAC lip liner copycats. Tap the button below for our top dupes for MAC Whirl lip liner.