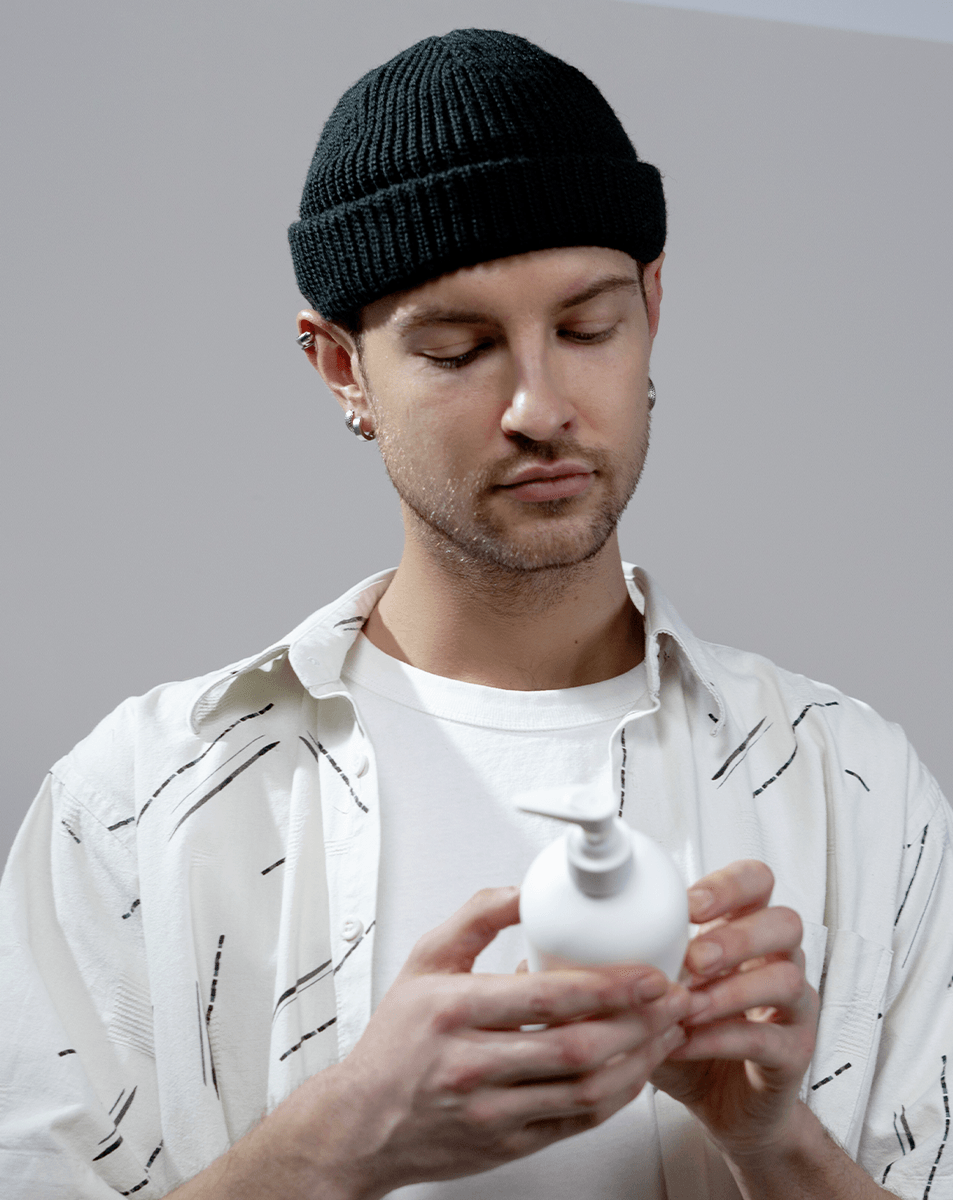 What is the Best Shampoo for Smelly Scalp? We Found it!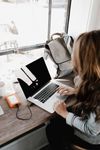 Got a stinky scalp? You're not alone. Thankfully, we found some amazing shampoos to treat your condition. Here is a list of our favorites.
If you have a smelly scalp, you know how embarrassing and frustrating it can be.
You may feel like you're the only one with smelly scalp syndrome, but you're not! Millions of people suffer from smelly scalps every day.
The good news is that there are plenty of shampoos on the market that can help treat this condition. In this article, we will review the best shampoos for a smelly scalp.
We'll discuss the ingredients that make these shampoos effective, as well as the pros of each one. So if you're looking for relief from your smelly scalp, keep reading!
How We Choose the Best Shampoos for You
What is the best smelly scalp shampoo? We want to know! That's why our team reads through thousands of Amazon reviews, TikTok and YouTube videos and social media posts so you don't have to!
We've compiled a list of the absolute best of the best. We know after reading this article you will find the best shampoo for smelly scalp for you.
Why We Picked It
This shampoo is made with 1% selenium sulfide, which has been clinically shown to provide up to 100% dandruff protection.
It also contains ingredients that help to relieve other symptoms associated with dandruff, such as an itchy scalp and a dry scalp.
This anti dandruff shampoo is also recommended for those with seborrheic dermatitis.
In addition, this shampoo is designed to clean and moisturize your hair, leaving it looking and feeling its best.
So if you're searching for a shampoo that can provide you with relief from severe dandruff, a flaky scalp and treat your smelly hair syndrome, Head & Shoulders Clinical Strength Shampoo is a great choice.
Why We Picked It
Love your locks, get clean and go green with Tea Tree Special Shampoo.
This all-natural, vegan, color-safe formula offers the ultimate luxe experience.
Harnessing the power of special oils like tea tree oil and peppermint oil, you can enjoy a gentle cleansing that won't strip away natural oils, leaving your strands refreshed and shining.
Plus, the lavender essential oil creates a light floral scent. This shampoo is perfect for every hair type, including color treated hair.
Say goodbye to impurities AND parabens - it's time to fall head over heels in love with your locks again! Also, this shampoo is vegan and safe for colored hair.
Why We Picked It
Calling all people with oily hair; this popular purifying shampoo is designed specifically to take on a variety of your hair concerns.
Whether it's an oily scalp or flaky dandruff, this shampoo has got you covered with its combination of natural ingredients like rosemary oil, basil, cypress and lemon oils.
Plus, it's sulfate free so you don't have to worry about damaging buildup or drying out your strands.
With the help of this incredible formula, your scalp will be in better shape than ever before and better hair days to follow.
Why We Picked It
Attention, all shower-takers in need of a hair refresher: Neutrogena Clarify & Shine Shampoo is here to the rescue.
With its anti-residue formula and pink grapefruit extract, this shampoo is designed to exfoliate an oily scalp and give you luscious and shiny locks. No more flat, limp hair.
When it comes to haircare products, people often worry about safety.
If you have colored or otherwise chemically treated hair, don't panic. Neutrogena has got you covered with their paraben-free shampoo that won't do any damage to your 'do.
The clarifying powers of this shampoo are perfect for all kinds of hair types - straight, wavy and curly alike can benefit from its effects.
Why We Picked It
This farm-fresh inspired formula is specifically designed to clarify the scalp with a generous helping of apple cider vinegar.
Plus, it's totally sulfate and paraben free – making it perfect for all hair types and colors.
Oat serves as the first ingredient, bringing its soothing properties to help nourish not only your scalp but your locks as well.
With Aveeno, you can achieve beautiful hair from root to tip in no time.
Why We Picked It
Tired of trying to find the one shampoo for all your hair's needs and still finding yourself with dirt, debris, and disappointed locks?
This clarifying shampoo takes all the build up from dry shampoo, dead skin cells, product residue, hard water minerals, and pollution out of your hair in a single application.
It cleanses your hair without taking any moisture or shine away. It's like starting fresh every time you wash your hair.
We recommend this one for anyone, not just those with scalp odor.
Why We Picked It
If you're looking to improve your hair smell and welcome in the bright, this shampoo is here to help.
The zesty lemon scent will awaken your senses as it gently cleanses and revives hair.
Formulated with certified organic botanicals and essential oils, plus NO GMOs, parabens, harsh preservatives, synthetic colors or fragrances, or phthalates.
Get that salon-fresh look without ever having to set foot in a salon.
And because Avalon loves animals, rest assured that Avalon Organics Clarifying Lemon Shampoo has been designated cruelty-free by the Leaping Bunny Program.
In other words: great hair AND an even greater conscience!
Shampoo for Smelly Scalp FAQ's
Having a smelly scalp can be embarrassing and frustrating.
It's hard to know what to do when you have smelly hair. Do you need to see a doctor? What kind of shampoo should you use?
We've collected the most frequently asked questions about having a smelly scalp and answered them for you. Keep reading for information about the causes of a smelly scalp, how to treat it, and more.
How do I get my scalp to stop smelling?
There are a few things you can do to help get your scalp to stop smelling. First, make sure to wash your hair regularly with a shampoo that is designed for your scalp type (dry, oily, or normal).
You may also want to try using a conditioner after you shampoo to help keep your scalp hydrated.
Another thing you can do is use an essential oil like tea tree oil or lavender oil to help kill the bacteria on your scalp that can cause odor.
Simply add a few drops of the oil to your shampoo or conditioner, or massage it into your scalp directly, and let it sit for a few minutes before rinsing it out.
Why does my scalp stink even after I wash it?
Your scalp smells bad because of the bacteria that live there. The bacteria break down sweat and sebum (oil) on your scalp, and this process produces an unpleasant smell.
You can reduce the amount of bacteria on your scalp by washing your hair regularly and using a shampoo that is designed to kill bacteria.
You can also try using a dry shampoo between washes to help absorb any sweat and oil on your scalp and prevent a scalp smell.
How do you tell if your scalp has a fungal infection?
Symptoms of a fungal scalp infection can include patches of skin that are red, itchy, or scaly, and may be accompanied by hair loss.
If you have any of these symptoms, it's important to see a doctor so that the infection can be treated.
How do you know if you have bacteria on your scalp?
If you have a lot of dandruff, it could be a sign that you have bacteria on your scalp. Bacteria can cause an overgrowth of skin cells, which leads to flaky, oily scalp and hair.
Other signs that you may have bacteria on your scalp include itching, redness, or swelling.
In some cases, you may also notice small bumps or pimples on your scalp. If you think you have bacteria on your scalp, see a dermatologist for treatment.
What kills fungus and bacteria on scalp?
Tea tree oil is a natural fungicide and bactericide that is effective against a wide range of organisms, including fungi and bacteria.
It also has anti-inflammatory and antiseptic properties.
How do you tell if you have an infection in your head?
There are a few telltale signs of an infection on the scalp. One is if you see pus or other drainage coming from the scalp.
Another is if the scalp feels warm to the touch, or if you have a fever.
If you think you may have an infection on your scalp, it's best to see a doctor for diagnosis and treatment.
How can I improve my scalp health?
By taking care of your scalp, you can improve your scalp health. The following are some tips for taking care of your scalp:
- Use a gentle shampoo and conditioner that are pH balanced for the scalp.
- Avoid using extremely hot water when washing your hair, as it can strip the scalp of its natural oils and be hard on sensitive skin. Instead, use warm water.
- Gently massage your scalp while shampooing to increase blood flow and stimulate hair growth.
- Let your conditioner sit on your hair for a few minutes before rinsing to allow the ingredients to penetrate the hair shaft.
- Use a leave-in conditioner or moisturizing serum to help protect your scalp from the elements.
What causes bacterial folliculitis on scalp?
Folliculitis on the scalp is most often caused by a staphylococcal bacteria. This type of bacteria commonly lives on the skin and typically causes no problems.
However, folliculitis can develop when this bacteria gets into the hair follicles and multiplies.
The bacteria can cause an infection that leads to redness, swelling, and pus-filled blisters around the hair follicles.
The best way to prevent this type of infection is to keep the scalp clean and free of oil and sweat.
Washing your hair regularly and using a shampoo that is designed for oily hair can help to remove any excess oil and sweat from the scalp.
You should also avoid wearing tight hats or headbands that can trap sweat and increase your risk of folliculitis.
If you think that you may have an infection, see a dermatologist for diagnosis and treatment.
A doctor can prescribe medications to help clear up the infection, as well as provide advice on preventing future outbreaks.
What happens if a scalp infection goes untreated?
If a scalp infection goes untreated, it can spread and affect other parts of the body.
The infection may cause hair loss, scalp scabs or lesions, pain, and pus drainage from the scalp.
If the infection spreads to the brain, it can cause a life-threatening condition called meningitis.
Untreated infections also increase the risk for developing cancer of the head and neck.
The Best Shampoo for Your Scalp Health
So what is the best shampoo for a stinky scalp? According to customer reviews, the best shampoos for smelly scalp include the brands we included in this article.
We've included links to Amazon so you can check out prices and reviews of these products for yourself.
And don't forget – the first product may not be the best for you. Experiment with different products until you find the one that works best for you.
Looking for a good dry shampoo that is healthy for your scalp, also? We have a couple favorites we found online.
Tap the button below for our list of the best dry shampoos you can buy online.