The Most Expensive Shampoo in the World & Why the Heck it Costs So Much!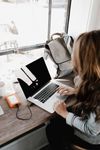 What could possibly make a shampoo worth more than $100 per bottle? We want to know. Holy inflation, Batman! Here's why people buy them.
There are a lot of things in this world that seem absolutely ridiculous when you stop and think about them.
One of those things is expensive shampoo. Seriously, what could possibly make a shampoo worth more than $100 per bottle? Holy inflation, Batman!
And why do people buy it only to watch it wash down the drain?
In this post, we will take a look at the most expensive shampoos on the market and try to answer those questions!
How We Find the Most Expensive Shampoos
What is the most expensive shampoo? We want to know! That's why our team reads through thousands of Amazon reviews, TikTok and YouTube videos and social media posts so you don't have to!
We're on the hunt for the best shampoo and we've compiled a short list. We know after reading this article you will find the most expensive shampoo for you.
Why We Picked It
Hollywood haircare specialist Philip B.'s Russian Amber Imperial Shampoo helps restore moisture and smoothness to hair, while delivering salon-quality results.
Infused with essential botanicals, amber oil and pure plant extracts, the shampoo's L-Amino acids, silk, wheat and soy proteins provide deep cellular repair that won't weigh your hair down.
Vitamin B5 nourishes and hydrates, while shea butter provides a touch of weightless hydration for resilience.
Enjoy a warm and sensuous scent while the natural ingredients of chamomile, grape seed oil, rosemary, nettle, burdock and sage ingredients help keep each hair strand gleaming.
Why We Picked It
Offer your hair the rejuvenation it deserves with Oribe Gold Lust Repair & Restore Shampoo.
Experience renewed health and glossiness thanks to time-honored oils, extracts, and a high-tech bio-restorative complex that its completely vegan.
Ideal for dry or damaged hair, this shampoo seals in moisture and helps reduce split ends while protecting against future damage.
Why We Picked It
Immerse yourself in the timeless scent of Acqua di Parma Shampoo.
An iconic fragrance created in 1916 with top notes of lemon, orange, and bergamot, middle notes of lavender, Bulgarian rose, verbena and rosemary, and base notes of vetiver, patchouli and sandalwood.
Its distinctive yet subtle citrus aroma adds a luxuriant touch to any grooming regimen.
This high-quality product is handcrafted using traditional Italian techniques, giving you an alluring experience that you won't forget.
Why We Picked It
Alterna Caviar Shampoo is your ticket to sensational, youthful-looking hair.
This potent blend of supreme quality ingredients provides outstanding manageability, shine and texture to give your hair follicles the nourishment they need.
Enjoy a luxurious and indulgent experience with every wash and show off silky-smooth locks that are truly impressive!
Why We Picked It
U Luxury Pearl & Honey Shampoo is an indulgent shampoo that pampers your hair and scalp with the highest quality ingredients.
Formulated with pure argan oil, organic Hawaiian white honey and crushed pearl powder, Unite U luxury shampoo nourishes your locks and cleanses your scalp.
It contains no parabens, sodium chloride, sulfates, harsh chemicals or residue. Enjoy luxurious lather, fresh fragrance and softness for healthier hair.
Why We Picked It
Refresh your hair with luxurious, plant-powered Fekkai Brilliant Glossing Shampoo.
Enriched with olive oil for added shine, along with prickly pear extract.
These natural extracts nourish and hydrate your strands with vitamins B6, C, E & K leaving hair feeling soft.
The environmental protection complex features pro-vitamin b5 for heat protection, specialty rice protein for solar protection and edelweiss flower extract to protect against pollutants.
This salon-grade shampoo is EWG compliant, Leaping Bunny certified and vegan - free of sulfates, silicones, parabens, phthalates & gluten.
Why We Picked It
This 95% naturally derived lightweight shampoo is powerful enough to exfoliate, purify and renew the scalp, creating an optimal foundation for thicker, fuller hair.
Experience refreshment of your dull hair with a clean, weightless airy feel without any heavy residue. Get salon-quality results and improved scalp health with Aveda's Invati Exfoliating Shampoo.
Why We Picked It
Revive dull, coarse, or very dry color-treated hair with Pureology Nanoworks Gold Shampoo, a shampoo designed for chemically treated hair.
This rich, transformative sulfate free shampoo renews softness, manageability and shine with extraordinary color protection.
Golden marula oil keeps hair moisturized while a blend of dewey pear and ylang ylang with a touch of golden amber make for an indulgent scent experience.
Why We Picked It
This one has a somewhat more manageable price tag for us peasants!
Get manageable and soft hair with this sulfate-free and keratin-safe shampoo.
Kerastase Discipline Bain Fluidealiste offers nourishment while reducing frizz, leaving your hair with enhanced shine.
Why We Picked It
Transform your showering routine with Bvlgari shampoo.
Sourced from the delicate and discreet, yet lively and citrusy eau parfumée green tea fragrance, this revolutionary shampoo contains notes of Italian bergamot, Tunisian bitter orange, Spanish orange blossom, Jamaican pepper, Russian coriander, Bulgarian rose, Egyptian jasmine, green tea, coconut oil and smoked wood for an invigorating scent experience.
Relax and heal your day with the revitalizing power of this luxurious shampoo.
The Most Expensive Shampoo
So what are the most expensive shampoos in the world? According to our research, the most expensive hair products include the brands we listed in this article.
But, are they worth the price tag? That's up to you! If adding a little luxury to your shower experience helps brighten your day, then go for it. Your hair will definitely thank you for it.
We've included links to Amazon so you can check out prices and reviews of these shampoo brands for yourself.
Looking for an absurdly priced hair brush to go along with your crazy expensive shampoo? We can recommend one. Tap the button below to read about the most expensive hair brush in the world.