Best Scar Tissue Massage Tool to Massage Your Scars Away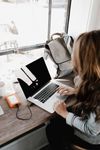 Scar massage can break up scar tissue and keep it from becoming as noticeable. Which tool should you use? We have some suggestions!
Scar tissue massage therapy is an important part of the healing process for many people whether they've had a surgery or an injury.
It helps to break up the scar tissue and keep it from becoming too tight or restrictive. There are many different scar tissue massage tools on the market, but not all of them are created equal.
In this post, we will reveal the six best scar tissue massage tools available today for scar reduction. We'll also give you a few tips on how to use them effectively!
How We Choose the Best Massage Tools for You
What is the best scar tissue massage tool? We want to know! That's why our team reads through thousands of Amazon reviews, TikTok and YouTube videos and social media posts so you don't have to!
We've compiled a list of the absolute best of the best tools. We know after reading this article you will find the best scar tissue massage tool for you.
Why We Picked It
The Allshow gua sha tool is the ideal mobilization tool for reducing head, foot, shoulder, neck and muscle pain.
Crafted of medical grade stainless steel with a glossy surface and double-beveled edges to address adhesions and scars caused by surgery or overuse of muscles.
The ergonomic design is 7 x 1.5 inches in size, easy to hold and use without hurting your skin.
A superb tool for massaging scar tissue and relieving soreness in forearms, knees, feet and ankles across the entire body - be it minor aches or long-term pain! Easy to clean with cloth for lasting use. And easy to travel with!
Why We Picked It
Unwind after a stressful day with Sacheu's gua sha tool. Traditionally used in Chinese medicine, this body gua sha helps ease muscle tension and stimulate your body's chi.
Made from 100% recycled stainless steel, this gua sha is easy to clean and won't break like other jade gua shas or rose quartz gua shas.
With ergonomic design that fits comfortably in your hand and hugs the contours of your body, this self-cooling tool aids lymphatic drainage and helps relax large muscle groups such as shoulders, arms, back, and glutes.
Why We Picked It
Introducing The Wave Tool, a revolutionary new product for athletes, climbers and all those looking to get relief from sore muscles.
Made from a hard, yet durable, nylon/glass composite material and designed with a patented 3D ergonomic grip, The Wave Tool is perfect for positioning your body precisely to ease tension on targeted muscle groups - plus it's easily portable so you can use it anywhere.
Hand-finished by PTs with extensive orthopedic experience, the unique design of the Wave Tool lets you use your own body weight on the anatomically designed handle to apply pressure exactly where you need it most while reducing hand strain.
From climbers to massage therapists to athletes seeking an extra edge in performance and recovery, The Wave Tool is sure to become an essential part of every fitness routine.
Why We Picked It
Introducing the Fascia Needling institute Scar Roller – designed by physical therapists as a post-surgery scar tissue/soft tissue tool to restore flexibility and reduce pain.
Clinically endorsed for TKR, THR, c-section scar, shoulder RC repair incision, liposuction and more.
This body roller helps breaks down degenerative muscle/fascia knotting & cramping for improved nerve growth.
Why We Picked It
Experience deep muscle relaxation and pain relief from muscle injuries with the TheraGun Elite. You can promote healing by applying deep tissue massage with this gun.
Easily personalize your device with 5 attachments and 5 speeds, allowing you to target any area like a pro.
Ultra quiet technology comes backed by advanced sound insulation inside a striking design.
Enjoy ergonomic comfort thanks to the patented Theragun Triangle handle, all while redefining your recovery experience with this deep tissue massage gun. We really like this gun for the many different grip positions it offers.
Why We Picked It
The Renpho Hand Held Deep Tissue Massager is the perfect massager to treat muscle injuries and help relax and reduce tension—anywhere, anytime.
With a powerful motor capable of up to 3600 percussions per minute and five interchangeable head attachments, you'll be able to enjoy a full body massage.
Cordless and rechargeable, the built-in battery lasts 140 minutes on a single charge; and for safety, it won't work while charging.
Scar Tissue Massage FAQ's
Here are the most frequently asked questions about the best scar tissue massage toos and how to use them.
Can you massage out scar tissue?
Yes! Massaging scar tissue can help improve blood flow circulation and relax the surrounding muscles. This helps to break up the scar line and restore some of the movement and flexibility that may have been lost.
It's important to be gentle when massaging developing scar tissue, as too much pressure can cause further damage.
Start by massaging the scar or stretch mark in a circular motion, then increase the pressure slightly. Be sure to use a moisturizer after massaging to keep the skin hydrated.
Can massage break up old scar tissue?
Massage can help break up old scar tissue and soften scars, acne scars and stretch marks. When massaging scars, use gentle pressure and circular strokes. Apply oil to your hands before massaging the area.
Scar tissue forms as the body heals from an injury. It is usually dense and fibrous, and bony scar tissue can limit movement and cause pain.
Massage can help improve circulation in the area and soften the scar tissue. This can make it less noticeable and improve the range of motion in the affected area.
If massage doesn't remove the scar, you can seek a professional treatment, such as laser scar removal.
How do you massage an internal scar tissue to break it down?
Massaging an internal scar tissue can be effective in breaking it down, but it is important to use the correct technique.
To massage an internal scar tissue, you will need to use your fingers or the proper tool to apply pressure and massage the area gently.
You should make circular motions around the area, and apply more pressure as you move towards the center of the scar. Be sure to avoid causing any pain or discomfort.
With extended use, this massage will stimulate collagen fibers and collagen cells and as a result your body rebuilds the area.
How can I camouflage my scars until they heal?
Scars can take many months to heal. Until then you can do your best to camouflage them. Start with a good primer specially designed for covering scars. Follow the primer with a concealer or foundation that is formulated for textured skin.
The Best Scar Tissue Massage Tool for You
We've included links to shop so you can check out prices and reviews of these products for yourself. And don't forget – experiment with different products until you find the one that works best for you.
Did you know you can help acne scars and stretch marks heal even faster with silicone scar sheets? These are sheets or bandages you stick on to protect and heal your scars quicker.
There are many kinds available you can buy them online. Tap the button below for our list of the best silicone scar sheets you can buy to heal your skin.