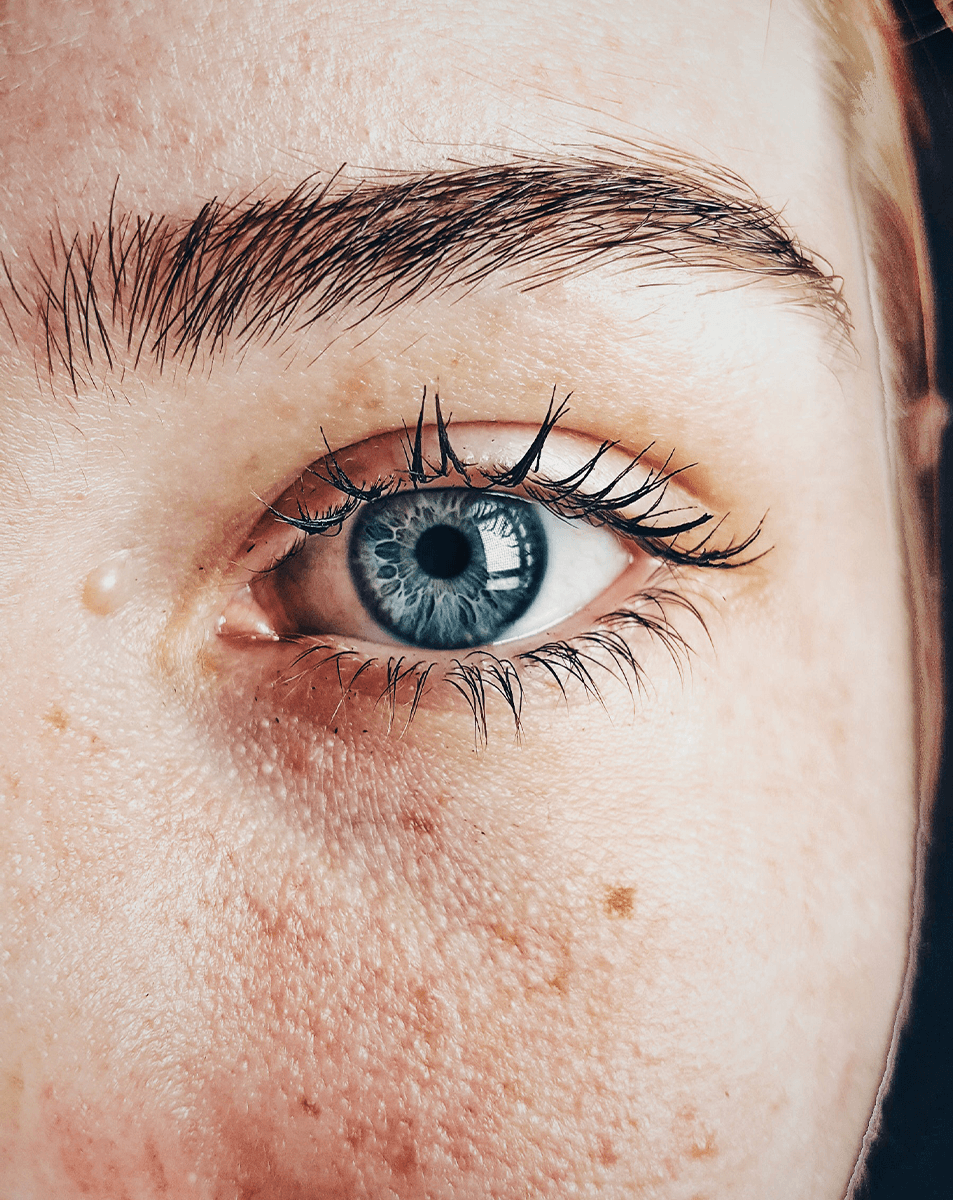 Texture, What Texture? Best Foundation for Textured Skin!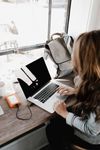 Finding the right foundation for your skin type can be a challenge. And, they can can often make your skin look worse! Here are the good ones.
Do you have textured skin? If so, you know that finding the best foundation for your skin type can be a challenge.
Many foundations are designed for people with smooth skin, and they can often accentuate uneven skin texture and make it look worse.
In this post, we will introduce you to some of the best foundations for textured skin.
We'll explain why these foundations work well for textured skin, and we'll also give you some tips on how to apply them.
So if you're looking to minimize the appearance of imperfections, read on!
How We Choose the Best Foundations for You
What is the best foundation for textured skin? We want to know! That's why our team reads through thousands of Amazon reviews, TikTok and YouTube videos and social media posts so you don't have to!
We've compiled a list of the absolute best of the best. We know after reading this article you will find the best foundation for textured skin for you.
Why We Picked It
Get better looking skin in just two weeks with IT Cosmetics Your Skin But Better Foundation + Skincare.
This lightweight foundation is formulated with moisturizing hyaluronic acid, aloe vera extract, vitamins E & B5, and hepes acid to help reduce the appearance of pores, imperfections and uneven skin tone.
Plus, it comes in 40 true-to-skin shades so you can find the perfect formula for your unique skin.
Why We Picked It
Achieve a flawless finish over your uneven skin tone with Maybelline Fit Me Matte + Poreless Liquid Foundation, a medium coverage liquid foundation.
Select from 40 shades to find the perfect match for your skin tone and enjoy natural-looking coverage that provides a "I woke up like this" finish.
Perfect for normal to oily skin, it refines pores for a long-lasting matte look. Get a shade that fits you perfectly today with Maybelline Fit Me!
Why We Picked It
Estee Lauder Double Wear Stay-in-Place Makeup is the foundation that stays all day.
This lightweight, waterproof and matte formula is perfect for a flawless finish with medium to full buildable coverage.
It evens out skin tone and covers imperfections for 24 hours – no touch ups required. Get ready for a long-wearing, natural look – without the hassle!
Why We Picked It
Get flawless makeup coverage with Dermablend Professional Flawless Creator Foundation.
With just 10 ingredients, this water and oil free foundation is designed to provide light-weight, full coverage for those with acne-prone, oily skin and those who have sensitive skin.
The concentrated pigments provide maximum coverage without feeling greasy or heavy.
And, this formula is paraben-free, fragrance-free, allergy tested and non comedogenic making it suitable for all skin types. It's vegan too!
Why We Picked It
Specially designed with up to 24hr coverage and a weightless feel, L'Oreal Paris Infallible Total Cover Foundation is your new go-to full coverage formula.
With high load pigments for maximum coverage, this foundation instantly blends to hide imperfections and blemishes, giving you the natural finish of a pro-inspired look that lasts all day.
Get the perfect canvas for flawless makeup application and discover the new look of longwear.
Why We Picked It
Get that flawless, even complexion you've been dreaming of with Laura Geller Color Correcting Foundation.
This light-medium coverage foundation contains color correcting pigments for a weightless, creamy coverage that self-adjusts to match your skin tone and leaves you looking beautiful and radiant.
It is infused with antioxidants Centella Asiatica and White Tea Extract for soothing hydration throughout the day, has buildable coverage from light to medium, and is perfect for mature skin, uneven complexions ,fine lines & wrinkles.
Perfect for achieving a natural look with a demi-matte finish; start glowing today with Laura Geller Color Correcting Foundation.
Why We Picked It
Tarte Cosmetics Amazonian Clay provides a lightweight, full coverage finish for up to 16 hours!
This upgraded formula comes in 46 shades designed to match a wide range of skin tones.
An all-day wear foundation with coverage so smooth you won't even notice it's there.
Why We Picked It
Not al drugstore foundations are created equal! You can count on e.l.f. to get flawless coverage with their Flawless Finish Foundation.
This lightweight liquid foundation naturally blends into skin for medium-to-full coverage and all-day wear.
It provides a semi-matte satin finish that's perfect for all skin types. It's oil-free and supercharged with glycerin to hydrate and soften your skin. Cruelty Free & Vegan!
Foundation & Textured Skin FAQ's
It's often hard to find the right foundation for uneven texture.
With all of the different types of foundations on the market, it can be hard to know which one is best for your unique texture.
We've put together a list of the most frequently asked questions about buying foundation for textured skin. This will help you narrow down your options and find the perfect foundation for you.
Here are the most frequently asked questions about buying the right foundation for your textured skin.
What causes textured skin?
There are a few different reasons why someone might have textured skin.
One common reason is that the person has a condition called keratosis pilaris, which is caused by a buildup of keratin on the skin. These dead skin cells can make the skin feel rough and bumpy.
Another reason for textured skin can be from sun damage. When the skin is exposed to UV radiation, it can cause damage to the collagen and elastin in the skin, which can lead to a loss of elasticity and makes the skin look rough and wrinkled.
Lastly, aging can also cause texture changes in the skin. Over time, our cells start to produce less collagen and elastin, which can lead to a decrease in skin elasticity and make the skin look more textured.
What is the best type of foundation for textured skin?
There is no one-size-fits-all answer to this question, as the best type of foundation for textured skin will vary depending on the individual.
However, a good general rule of thumb is to avoid foundations that are overly drying, as they can make dry skin look flaky.
Instead, try foundations that are hydrating and contain ingredients like glycerin or hyaluronic acid to plump your skin's texture. You want to look for a dewy foundation over a drying one.
How do I make my foundation look smooth on textured skin?
Foundation can be tricky to apply on textured skin, but with a few tips it can be easy to achieve a smooth, natural finish.
First, use a primer or moisturizer before applying your foundation. This will help to create a smooth surface and ensure that your foundation goes on evenly.
Then, use a brush or sponge to apply the foundation in thin layers. Start at the center of your face and blend outward.
Be sure to avoid buildup in any areas that are textured or uneven. Finally, set the foundation with powder if needed.
Is matte foundation better for textured skin?
Texture is a term used to describe the surface of the skin. Textured skin has a visible surface irregularity, most often described as being "rough."
Some people believe that matte foundations are better for textured skin because they help to camouflage roughness.
However, many matte foundations contain ingredients that can be drying or irritating to textured skin, so it's important to choose a foundation that is specifically tailored to your needs.
Look for a foundation with ingredients like shea butter or glycerin that will help to moisturize and nourish your skin.
Does primer help with textured skin?
Primer is often recommended for textured skin, as it can help to fill in any pores or fine lines and create a smooth surface on which to apply makeup.
Additionally, primer can help to keep makeup in place for longer, which is especially beneficial for textured skin as the natural oils produced by this type of skin can cause makeup to wear off more quickly.
Does icing your face help with textured skin?
Icing your face can temporarily help with textured skin by reducing inflammation. However, if you want to see long-term results, you'll need to address the underlying causes of the texture, such as sun damage, dehydration, or acne scarring.
One way to help improve the texture of your skin is to use a skincare routine that's tailored to your specific needs.
For example, if you have dry skin, you'll want to use a moisturizer that contains hyaluronic acid or ceramides.
And if you have acne prone skin, you may want to try using a product that contains benzoyl peroxide or salicylic acid.
Does toner help with textured skin?
Toners can help to improve the texture of your skin by removing any excess oil or dirt that may be on the surface. They can also help to tighten up the skin and give it a more youthful appearance.
If you have textured skin, look for a toner that is specifically designed for textured skin - this will give you the best results.
How do you fix textured skin?
There are a few ways to fix textured skin. One is to exfoliate regularly to remove the dead cells that cause the texture.
Another is to moisturize regularly, especially after exfoliating, to help keep the skin hydrated.
A third way is to use a topical cream or serum that contains ingredients like retinol or alpha hydroxy acids, which help smooth out the skin.
Why does my skin look so textured with foundation?
It may look textured because the foundation is highlighting the texture of your skin.
People with smooth, even skin tend to have fewer visible pores and fine lines, while people with rougher or bumpy skin have more pronounced pores and wrinkles.
Foundation can make these textures more noticeable by providing a contrasting surface against which they can stand out.
If you're finding that your foundation is emphasizing the texture of your skin, you might want to try a formula that's lighter or less opaque.
You could also try applying it with a brush instead of using your fingers, since fingers can warm up the product and make it go on thicker.
The Best Foundation for Your Skin
So what is the best textured skin foundation for covering skin imperfections? According to customer reviews, the best products include the brands featured in this article.
We selected each one for a reason and we hope you'll try them. We've included links to shop so you can check out prices and reviews of these products for yourself.
You deserve a good concealer to go with your foundation, no matter how your skin behaves. If you're shopping for a concealer we have some suggestions. Tap the buttons below for our list of the best concealer for your skin type.