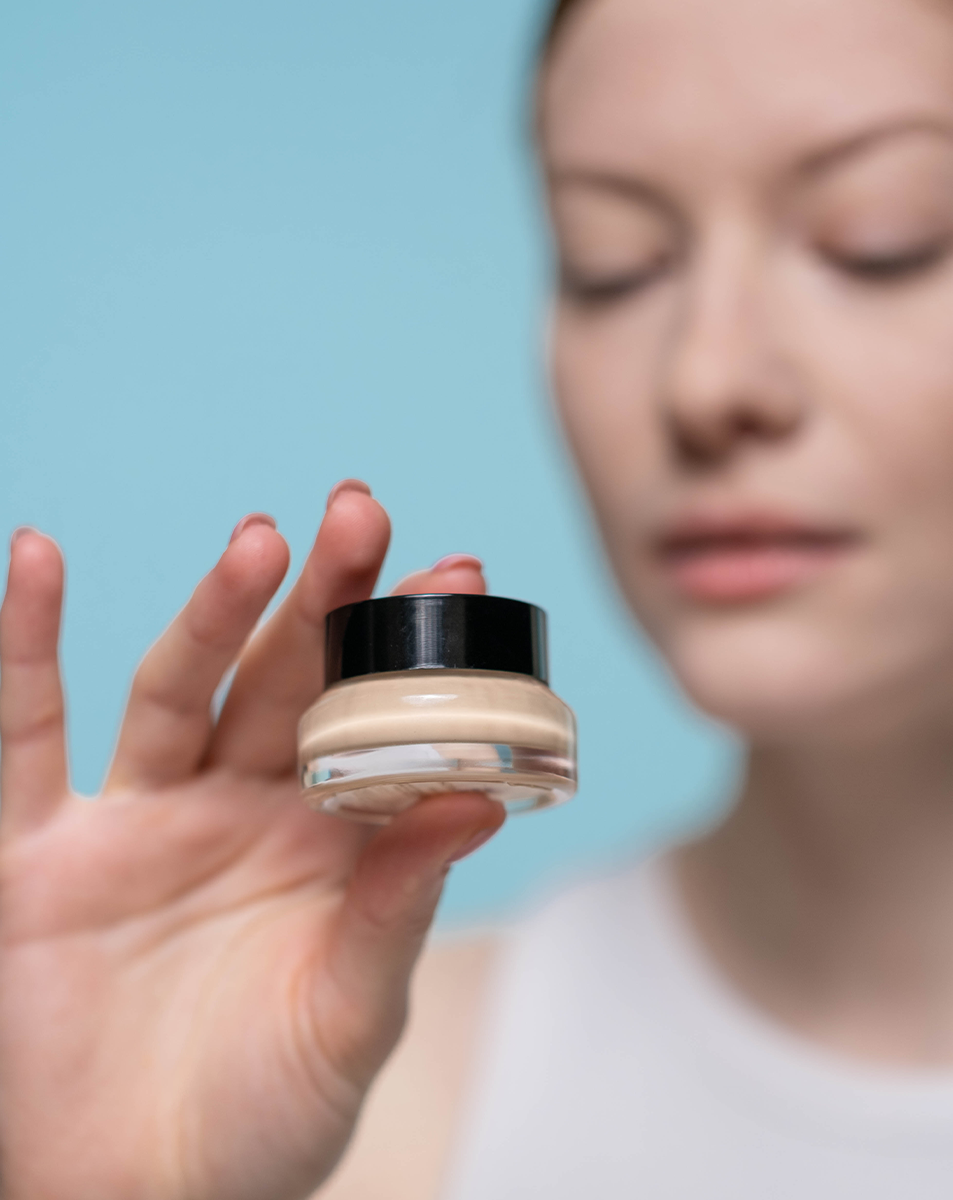 Best Primer for Acne Scars in 2023: Reviews & Top Picks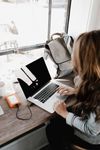 There are fantastic primers that are specifically designed to cover up acne scars. Which ones are the best? Here's the short list.
We get it, you want flawless skin. If you have acne scars, you know how frustrating they can be.
You may feel like you can't wear any makeup because it will just make the scars stand out more. Or maybe you've tried all sorts of primers and foundation, but nothing seems to help the uneven texture of your skin tone.
Well, we have some good news for you! There are a number of great primers on the market that are specifically designed to cover up scars.
In this post, we will review the best primers for acne scars and uneven skin tone. We'll also give you our top pick for the best primer overall. So keep reading to find out more!
How We Choose the Best Primers
What is the best makeup primer for acne scars? We wanted to know!
That's why our team reads through thousands of Amazon reviews, TikTok and YouTube videos and social media posts to compile a short list of the absolute best primer for scarring.
We know after reading this article you will find the best product for your scars.
Why We Picked It
Tired of your makeup melting away by midday from excess oil from your skin? Introducing Tarte's Poreless Mattifying Primer, your new best friend in the fight against shine.
This waterproof primer features optical matte-blur technology that filters out imperfections and leaves you with a shine-free matte canvas for your foundation to last up to 12 hours. The invisible gel mattifies shine for a flawless finish
The silky, invisible gel is ideal for oily or combination skin tones, and helps to erase pores and resurface uneven skin texture from fine lines, dry patches, or acne scars.
So go ahead and put your best face forward with confidence - because with Tarte's Poreless Mattifying Primer, you're in good hands.
Why We Picked It
Introducing Clinique Pore Refining Solutions Instant Perfector - an innovative pore-refining treatment that instantly minimizes the size of pores for a natural-looking matte finish that lasts up to 8 hours.
Formulated with an efficacious sweat and humidity-resistant formula, this perfector is perfect for all skin types. Simply dot on pores using your finger for a sleek, refined complexion.
Why We Picked It
This oil-free lightweight formula works to minimize pores and fine lines. Benefit cosmetics POREfessional face primer is perfect for prepping your skin before foundation and makeup.
This lightweight primer formula works on all skin types so it won't irritate sensitive skin.
Enriched with vitamin E, this primer not only protecting your skin from damage, but also suits all skin types and complexions leaving skin smooth.
With over 3,000 five-star reviews on Amazon, it's no wonder this face primer is a cult classic for those with large pores.
Why We Picked It
If you're looking for a primer that will help your makeup last all day long, look no further than Westmore Beauty's Two Times The Prime Dual Phase Primer.
This innovative primer contains two phases: the first phase helps to hydrate, smooth and soften the appearance of dry skin with ingredients like hyaluronic acid, glycerin and squalane.
The second phase contains a flexible filling complex that temporarily fills in and blurs the appearance of lines and imperfections, leaving you with a flawless smooth canvas for your makeup.
And it's free from fragrance, mineral oil, parabens, sulfates and dyes, so it's gentle enough for even the most sensitive skin.
Why We Picked It
When it comes to getting your makeup to look its best, preparation is key. And that's where this face base comes in.That's where Bobbi Brown's Vitamin Enriched Face Base comes in.
This oil-free hydrator contains shea butter to immediately nourish and soothe your skin, while the carrot extract and vitamin A complex help reduce the presence of fine lines and wrinkles.
The vitamin C and vitamin E in the formula resist environmental hazards, while the grapefruit and geranium fragrances invigorate your senses. The result is a smooth, youthful complexion that's perfect for all skin types. dermatologist-tested.
Why We Picked It
Introducing the NYX Professional Studio Perfect Primer, your secret weapon for a flawless complexion.
This color-correcting primer neutralizes redness and irritation caused by rosacea, acne, and broken capillaries, and prolongs the wear of your foundation.
The smooth and easy application makes it a breeze to use, and the cruelty-free formula means you can feel good about what you're putting on your skin.
So don't let anything come between you and a perfect makeup day - grab the NYX Professional Studio Perfect Primer and achieve a beautifully even skin tone.
Why We Picked It
Elevate your foundation with Hourglass Mineral Veil Primer, a silky state-of-the-art primer that extends makeup wear for a perfect complexion that lasts.
This oil-free primer conceals redness and minimizes the appearance of pores, fine lines and wrinkles to create a smooth, even canvas, even on uneven skin texture.
This foundation glides on smoothly and stays in place all day over the airy formula, which delivers broad spectrum SPF 15 sun protection and repels water so makeup always looks freshly applied.
This Cruelty Free cosmetics brand formula works with any cream, liquid and powder foundation.
It's vegan and was not tested on animals. It does not contain parabens, sulfates, phthalates, nanoparticles, oil, fragrance, gluten or synthetic dyes and will not clog pores.
Acne Scar FAQ's
Scars can be a real pain, both physically and emotionally. Not only are they unsightly, but they can also be really difficult to get rid of.
We've compiled a list of the most frequently asked questions about scars to help you out.
Does primer cover acne scars?
It depends on the type of primer. There are a few different types of primer and each one tackles different types of imperfections.
There are primer specifically designed to cover up acne scars, but there are also primers that work to minimize large pores, fine lines, and wrinkles.
So it really depends on what you're looking for in a primer and what type of scars you have.
If you're looking for a primer specifically designed to cover up your scars, then you'll want to make sure that you get one with a high coverage formula.
This type of primer will help to mask the appearance of your scars and give you an even complexion.
How do you fill pitted acne scars with makeup?
There are a few ways to do this. You can use a color corrector to help hide the scar, or you can use a foundation or concealer that is one shade lighter than your skin shade.
You can also apply a highlighter over the area to help brighten it up. Be sure to blend everything well so that there is no obvious line where the makeup ends and your skin begins.
What makeup covers acne scars best?
Scars are difficult to cover up because they are often a different color than the surrounding skin. However, there are a few tricks that can help:
1) Use a foundation or concealer that is one shade lighter than your natural skin tone.
2) Apply the makeup in thin layers, and be sure to blend well.
3) Use a primer before applying the makeup. This will help create a smooth surface and ensure that the makeup lasts longer.
4) If possible, try to avoid wearing heavy foundation or concealer on scars. It will only make them more noticeable.
How can I hide my acne scars?
There are a few ways you can hide your scarring. One way is to use foundation or concealer. Another way is to use a color corrector. A color corrector is a product that is used to cancel out the redness or darkness of skin blemishes.
There are also some treatments that you can do to help reduce the appearance of scars. For example, you can use a derma roller or get laser therapy. You can also try using an over-the-counter scar cream or scar patch.
What can fill acne scars?
There are a few options available to fill scars. The most popular treatment is filler injections, which can be used to fill in indented scars or to plump up the skin around the scar.
Other treatments include laser resurfacing, dermabrasion, and chemical peel which can help make your skin flawless.
How do dermatologists get rid of pitted acne scars?
There are a few ways that dermatologists can get rid of pitted acne scars.
The most common treatment is laser resurfacing, which uses lasers to remove the top layer of skin and help promote collagen production.
Another option is microneedling, which uses tiny needles to create tiny wounds in the skin that help stimulate collagen production. Lastly, dermatologists can also use fillers to fill in the pitted areas and give the skin a more smooth appearance.
What color cancels out acne scars?
Unfortunately, there is no one color that can completely erase scars. However, different colors can help to camouflage the scars to make them less noticeable.
For example, a green concealer might be best for hiding redness and purple undertones, while a yellow concealer could brighten up dark spots.
If you're looking for a long-term solution to your acne scarring, you might want to consider laser treatment or dermal fillers. These treatments can help to reduce the appearance of scars over time. Talk to your doctor about which option might be best for you.
Which cream is best for pitted acne scars?
There is no one-size-fits all answer to this question, as the best cream for pitted acne scars will vary depending on the individual's skin type and scarring.
However, a good place to start is with a cream that contains Retinol, as Retinol is known to be effective in treating acne scars.
Why is Retinol good for pitted scars?
Retinol can help to improve the appearance of pitted scars.
Retinol is a form of Vitamin A that helps to renew the skin cells and stimulate collagen production and improve skin elasticity. This, in turn, can help to improve the appearance of pitted scars on acne prone skin.
However, it is important to note that Retinol can also cause skin irritation, so it is important to start out using it slowly and only using it as directed by your dermatologist. Retinol is also beneficial for aging skin.
What makes acne scars so visible?
Acne scars are more visible because they are a different color than the surrounding skin. The red, pink, or purple color of an acne scar is called "hyperpigmentation."
This happens because the area of skin that has been injured (by the acne) produces more melanin, which is the pigment that gives skin its color. The extra melanin makes the scar look darker than the surrounding skin.
The Best Primers for Your Scars
So what are the best primer for acne scars? According to our findings, it looks like the best products include the brands we listed above.
We've included links to Amazon so you can check out prices and reviews of these products for yourself. And don't forget – experiment with different products until you find the one that works best for you.
Do you have scars you're trying to heal? Silicone scar sheets can be an effective way to heal scars, including those from acne. Tap the button below for our list of the best silicone scar sheets on the market today!