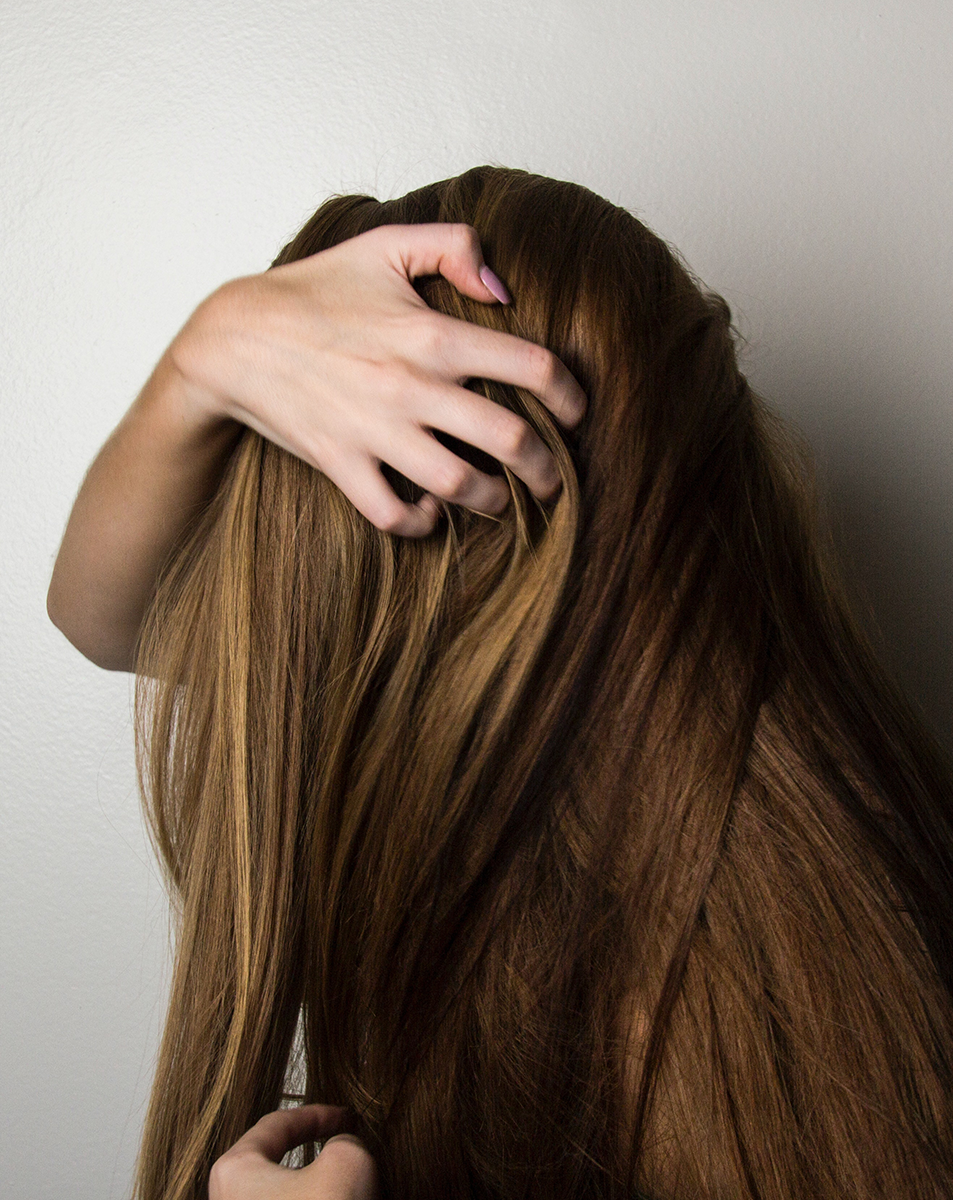 The Best Oil for Dry Scalp According to Dermatologists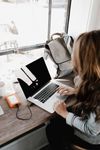 Dry scalp can be uncomfortable and itchy, and it can lead to hair loss if not treated properly. Save your scalp with these amazing oil treatments.
Are you dealing with a dry scalp? If so, you're not alone. A dry scalp can be uncomfortable and itchy, and it can lead to hair loss if not treated properly.
There are many different causes of dry scalp, but the good news is that there are also many treatments available. One of the most popular treatments for dry scalp concerns is using hair oils. But which oil should you use?
In this blog post, we will discuss the best oils for dry scalp, according to dermatologists!
How We Choose the Best Oils for Dry Scalp
What is the best oil for dry scalp? We wanted to know! That's why our team reads through thousands of Amazon reviews, TikTok and YouTube videos and social media posts to compile the absolute best products.
We know after reading this article you will find the best oil to treat your chronic dry scalp.
Why We Picked It
This versatile Rosemary Mint Scalp & Hair Strengthening Oil is great for dry scalp.
The rich blend of over 30 essential oils and nutrients deeply penetrates the scalp to increase circulation, combat dandruff, and comfort itchy, sensitive skin.
Plus, it works to strengthen, lengthen, nourish, and protect your hair. Safe for all hair types - even fine hair.
This nutrient-rich, biotin-infused treatment can be used as part of your everyday hair care routine. Mielle Organics lightweight treatment nourishes split ends and hair follicles for a sleek look.
Simply apply to the ends of your hair before you shampoo to soothe and smooth for a healthy, shiny finish.
Why We Picked It
Pattern products are designed to celebrate the unique beauty of black women and  are proud to be a space for uplifting and loving authentic beauty.
Pattern's Jojoba Oil Hair Serum reduces itchiness and flaking on the scalp.This silky smooth serum also helps to deeply moisturize and reduce breakage of the hair

Why We Picked It
Looking for a quick and easy way to soothe your dry, itchy scalp? Moroccanoil Dry Scalp Treatment is your answer. This 5-minute pre-shampoo treatment gently exfoliates and moisturizes your scalp, providing immediate relief from dryness and itchiness.
Formulated with Moroccanoil's signature argan oil blend, it also helps protect against future imbalances. Just use it 2-3 times per week for a healthy, balanced scalp.
Why We Picked It
Kiehl's Scalp and Hair Oil Treatment is a lightweight oil treatment that is perfect for all hair types. This unique formula is infused with Avocado Oil and Rosemary Oil to instantly leave your scalp and hair feeling moisturized.
It also helps improve hair manageability and provides natural shine. Perfect for use as a pre-shampoo treatment, this oil helps promote a healthy scalp environment, leaving both scalp and hair looking and feeling healthier.
Why We Picked It
SheaMoisture Tea Tree and Borage Seed Oil Scalp Soother is a paraben free scalp treatment, hair serum and hair oil for wig and weave that helps alleviate scalp tension and discomfort from protective styles.
Enriched with Tea Tree oil, seed oil and Aloe Vera, this oil serum, leave on treatment and moisturizing hair treatment helps moisturize the scalp and provides immediate relief.
Apply a drop or two of oil serum to the affected area or scalp with damp hair a minimum of one time daily. Gently massage hydrating serum. Do not rinse out.
Why We Picked It
Looking for a pre-shampoo treatment that will soothe your scalp and leave your hair looking shinier and healthier? Try JVN's Pre-Wash Scalp & Hair Treatment Oil.
Made with natural ingredients like sugarcane-derived hemisqualane, rosemary extract, basil root extract, and moringa seed oil, this oil helps to stimulate hair growth, prevent hair loss, and keep your scalp healthy.
Simply massage it into your scalp and hair 15 minutes before shampooing for best results. Plus, it comes in a glass bottle that can be recycled and an FSC-certified carton, so you can feel good about using it without harming the environment.
Why We Picked It
This potent oil treatment is blended with castor oil (a carrier oil), olive oil, vitamin E, and jojoba oil to deeply hydrate dry, damaged, and frizzy hair. The result is wraps curly hair with moisture to help protect hair from breakage and split ends.
Not to mention, your scalp will feel moisturized and your natural hair will be stronger. In fact, this product delivers 15x stronger hair and 94% less breakage in just one use.
So if you're looking for a powerful product to help support the strength of your hair as it grows longer, look no further than Carol's Daughter Goddess Strength Hair & Scalp Oil.
Dry Scalp FAQ's
A lot of people struggle with this condition, but don't know how to fix it.
Dry scalp is a common problem that can cause a lot of discomfort. Not only is it itchy and embarrassing, but it can also lead to hair loss.
We've compiled the most frequently asked questions about this issues so you can find the answers you need and get your scalp back to its healthy state.
How do I moisturize my dry scalp?
The best way to moisturize your scalp is to apply a natural oil like coconut oil, olive oil, jojoba oil, or castor oil to wet or dry hair.
These oils are all effective at moisturizing the scalp and soothing any irritation. Just a few drops will help to protect the scalp from sun damage, which can be a major cause of dryness and scaliness.
Additionally, you can try using a moisturizing shampoo or conditioner, or applying a leave-in conditioner after showering. If you do this regularly, your scalp will stay hydrated and healthy.
How often should I oil my dry scalp?
You should oil your dry scalp with scalp oils once or twice a week.
Dry scalps can be a result of various things, such as harsh weather conditions, over-styling, and using the wrong hair products. If you have a dry scalp, it's important to keep it moisturized by using a good oiling treatment once or twice a week.
Simply massage the oil into your scalp and leave it in for 30 minutes to an hour before rinsing it out with shampoo.
Which oil is best for dry scalp and dandruff?
The best oil for dry scalp and dandruff is coconut oil. Coconut oil is a natural moisturizer that helps to soothe and protect the scalp from drying and flaking. It also has anti-fungal properties that help to kill the fungus that causes dandruff.
How can I naturally hydrate my scalp?
The best way to naturally hydrate your scalp is to drink plenty of water and eat foods that are high in water content, like cucumbers, tomatoes, and watermelon.
In addition, you can also use a gentle shampoo and conditioner that are formulated for dry or troubled scalps. Avoid using styling products that contain harsh chemicals or alcohol, which can strip the scalp of its natural oils and lead to further dehydration.
Finally, make sure to give your scalp a good massage each time you shampoo in order to stimulate circulation and promote healthy hair growth. And use nourishing oils on it.
Why is my scalp so dry and itchy?
It could be a number of things. One possibility is that you have a scalp condition such as dandruff, seborrheic dermatitis, or psoriasis.
Other possibilities include dry skin caused by cold weather, sunburn, dehydration, or using harsh soaps or detergents. In some cases, the cause of the dry scalp is never determined.
If you are experiencing a lot of itching and/or flaking, see your doctor or a dermatologist for an evaluation.
If it's determined that you have a scalp condition, the doctor will likely prescribe a treatment such as medicated shampoos or creams to help relieve the symptoms. In addition, it's important to use gentle cleansers and
How do you nourish your scalp?
To nourish your scalp, you should use a natural shampoo and conditioner that are specifically designed for your hair type. You should also make sure to drink plenty of water and eat plenty of fruits and vegetables, as well as lean proteins.
Staying hydrated is essential for healthy hair, and drinking plenty of water will help to keep your scalp healthy and free of buildup.
Eating fruits and vegetables provides your body with essential vitamins and minerals that are necessary for healthy hair, while lean proteins help to promote strong hair growth.
What causes a flaky scalp?
There are a number of reasons why someone might have a flaky scalp, including dryness, fungal overgrowth, or seborrheic dermatitis. In most cases, the cause can be determined by a doctor through a physical examination and some simple tests.
If you're experiencing a flaky scalp, it's important to determine the cause and take the necessary steps to address it.
In many cases, this will involve using special shampoos or treatments prescribed by your doctor. It's also important to drink plenty of water and get enough rest so that your body can properly repair itself.
What's good for dry hair and scalp?
There are a few things that are good for dry hair and scalp: using a humidifier in the winter, using a clarifying shampoo every other week, and avoiding heat styling.
Using a humidifier in the winter can help to add moisture to the air, which will help to moisturize your hair and scalp.
Using a clarifying shampoo every other week can help to remove any build-up of products or dirt on your scalp that might be causing it to become dry.
And finally, avoiding heat styling can help to prevent your hair from becoming too dry.
Is there a difference between dandruff and dry scalp?
There is a big difference between dandruff and dry scalp! Dandruff is caused by a fungus, while dry scalp is not.
Dandruff can be treated with special shampoos, while dry scalp can be treated with a variety of methods, including using moisturizing shampoo and conditioner, applying oil to the scalp, or using a humidifier.
How can you tell the difference between dry scalp and dandruff?
The main difference between dry scalp and dandruff is that dry scalp is not accompanied by the excessive flaking of skin cells that is associated with dandruff.
With dry scalp, you may notice a few white flakes in your hair, but they will be relatively sparse. Dandruff, on the other hand, will cause large amounts of white flakes to fall from your head, often making your hair look snowy white.
Another key difference between these two conditions is that dandruff can be caused by a fungal infection, while dry scalp is not typically associated with any type of infection.
If you are experiencing an excessive flaking of skin cells and you are not sure if it is due to dry scalp or dandruff, it is best to seek the advice of a doctor or dermatologist.
They will be able to determine the cause and prescribe appropriate treatment for your scalp health.
What essential oil is good for flaky scalp?
There are a few essential oils that are known to be helpful for flaky scalp, including lavender oil, tea tree oil, and rosemary oil.
All of these oils have antiseptic and anti-inflammatory properties, which can help to clear up any infection or inflammation that may be causing the scalp to become flaky.
Additionally, brushing in oils like this can help to moisturize the scalp and keep it healthy.
The Best Oil for Dry Scalp
So what is the best oil for dry scalp? According to our findings, it looks like the best include any of the choices we listed above.
We've included links to shop so you can check out prices and reviews of these products for yourself. And don't forget – experiment with different products until you find the one that works best for you.