Get Relief Fast: The Best Lotion for Skin After Cast Removal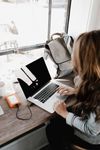 Your newly exposed skin needs some love! Protect and soothe it with only the best lotions safe for skin after a cast removal. Here's the list!
If you've just had a cast removed, you're probably eager to get relief from the itchy, irritated skin underneath.
Cast removal can be a long and tedious process, but the good news is that there are plenty of lotions out there that can help soothe your skin.
In this post, we will discuss the best lotion for skin after cast removal and how to best care for your newly exposed skin!
How We Choose the Best Lotions for Your Skin
What is the best lotion to treat dry skin after cast removal? We want to know!
That's why our team reads through thousands of Amazon reviews, TikTok and YouTube videos and social media posts so you don't have to!
We've compiled a list of the absolute best of the best. We know after reading this article you will find the best lotion for skin after cast removal for you.
Why We Picked It
Aquaphor Healing Ointment is the perfect solution for dry, cracked skin and minor wound care.
Clinically proven to restore healthy-looking skin, this water-free ointment creates a protective barrier that allows oxygen to flow freely.
It helps you on your path to recovery after wearing a cast, post tattoo removal or even some surgeries.
Recommended by medical professionals, you can trust this ointment for all of your needs.
Why We Picked It
Cetaphil Moisturizing Cream is the answer to skin that's dry and sensitive. This clinically proven cream formula provides immediate relief for those facing drier, more uncomfortable skin.
It's enriched with sweet almond oil and vitamin E to deeply hydrate your skin and protect it from dryness for up to 48 hours while relieving uncomfortable sensations.
Plus, a blend of niacinamide (vitamin B3), panthenol (vitamin B5) and hydrating glycerin help improve the skin's moisture barrier, soothe it, and improve its overall quality quickly.
Why We Picked It
Get 24-hour hydration with CeraVe Daily Moisturizing Lotion, complete with skin essential moisturizers.
This lightweight, non-greasy formula is developed with dermatologists and contains three essential ceramides (1,3,6-II) to help restore your skin's moisture barrier.
It also features hyaluronic acid for natural moisture retention and an oil-free, fragrance-free and non-comedogenic solution that's gentle on skin.
Recommended by the National Eczema Association, you can trust CeraVe Daily Moisturizing Lotion to keep you and your newly exposed skin hydrated throughout the day.
Why We Picked It
Vanicream Moisturizing Cream is formulated with advanced, protective and restorative ingredients to give you fast relief from dry skin.
Non-greasy and long-lasting, this cream is easy to spread and quickly absorbed, while leaving no greasy residue.
Perfect for sensitive skin, Vanicream contains no dyes, lanolin or fragrance and is dermatologist recommended.
Get the hydration your skin needs with a convenient pump dispenser for multi-users. Refresh your skin with Vanicream – fast protection and long-lasting results.
Why We Picked It
AmLactin is the perfect solution for treating dry, flaky skin.
This hydrating cream includes 15% lactic acid to remove dead skin cells and deeply moisturize your skin.
This moisture-rich cream helps safely smooth and soften rough, bumpy, flaky skin for a refreshing solution to your dryness.
AmLactin is the number one dermatologist recommended moisturizer brand with lactic acid; it's perfect for those looking for intense yet gentle hydration, ideal for treating arms and legs after a cast removal.
Why We Picked It
Aveeno Daily Moisturizing Body Lotion nourishes dry skin and keeps it hydrated for 24 hours without a greasy finish, for oily skin types.
Its special prebiotic oat formula absorbs quickly and locks in moisture without leaving skin greasy or clogging pores.
Designed with your comfort in mind, it's free of fragrances, parabens, dyes and is gentle enough to use every day.
Aveeno is a dermatologist-recommended brand for healthy skin.
Why We Picked It
Palmer's Cocoa Butter Formula is a 48-hour daily moisturizing body lotion that provides deep hydration to all skin types.
This thick body butter has a light cocoa scent, and is formulated with cocoa butter to naturally moisturize and Vitamin E to help improve the appearance of scars, stretch marks and other skin imperfections.
This lotion features real plant-based ingredients that work to hydrate and soften from head to toe.
Why We Picked It
OGX coconut body lotion is enriched with luxurious hydrating ingredients to bring your fresh skin back to life.
Infused with nourishing coconut oil and vanilla bean extract for a deliciously exotic scent, this non-greasy formula is fast absorbing and will leave your skin feeling soft and hydrated.
Cast Removal FAQ's
After your cast is removed, you're left with a lot of questions about how to take care of your skin and what products to use.
You're not alone! A lot of people have questions about cast removal and taking care of their skin after the cast is gone.
Whether you're wondering about lotion or bandages, we have the answers for you because protecting your skin barrier is important.
Here are the most frequently asked questions about using lotion after cast removal.
What do you put on skin after cast removal?
You can use any of the above products to treat your skin after a cast removal.
If you're looking for something else to try, shea butter is a great natural moisturizer that can be used to help soothe skin after cast removal.
It is often recommended to apply shea butter to the skin immediately after the cast is removed in order to help keep the skin hydrated and reduce the risk of developing dry skin or dermatitis.
Why is skin sensitive after cast removal?
Skin sensitivity after cast removal is usually due to the skin being dry and irritated.
Cast removal can cause some friction on the skin, which can lead to dryness and irritation.
It's important to keep the skin moisturized after cast removal.
You can use a moisturizing cream or lotion several times a day to help keep the skin hydrated.
If the skin becomes red, inflamed, or itchy, you should contact your doctor.
Should you exfoliate after cast removal?
After cast removal, it is best to avoid any harsh scrubbing or exfoliating of the skin.
The skin needs time to heal and can become irritated if exfoliated too soon.
A light application of moisturizer may be applied after bathing, but avoid using any products that contain fragrance or alcohol.
Speak with a doctor if the skin appears extremely dry, flaky, or red after cast removal.
How long is skin sensitive after cast removal?
It can take up to two weeks for skin sensitivity to dissipate after cast removal.
The body goes through an healing process after the cast is removed. During this time, the skin is especially sensitive and can easily become irritated.
It's important to be gentle with the skin and avoid putting any pressure on it. Until the skin has healed completely, it's best to avoid scratching or rubbing it too hard.
Do casts make your skin dry?
Yes, casts can make your skin dry. The tight, constricting material can rob your skin of its natural oils and moisture, leading to dryness, cracking and even infection.
To help prevent skin dryness while you have a cast on, be sure to moisturize your skin regularly with a good quality lotion or cream.
Also, take care to keep the cast clean and dry; if it gets wet or dirty, be sure to clean it off promptly.
Why does hair grow thicker under a cast?
When a cast is first put on, the skin underneath swells. This swelling increases the blood flow to that area and the hair follicles receive more nutrients.
The increased blood flow also pushes the old hair out of the follicle and allows for new hair to grow in its place.
The Best Lotion for Your Skin's Recovery
So what is the best lotion for dry and flaky skin after cast removal? According to customer reviews, the best skin cream to keep dead skin cells hydrated include the brands we listed in this article.
We've included links to Amazon so you can check out prices and reviews of these products for yourself.
If you've been wearing a cast, you may also have some scarring from your injury. Did you know you can help scars heal faster with something called a silicone scar sheet?
There are many kinds available you can pick them up online. Tap the button below for our list of the best silicone scar sheets you can buy to heal your skin.