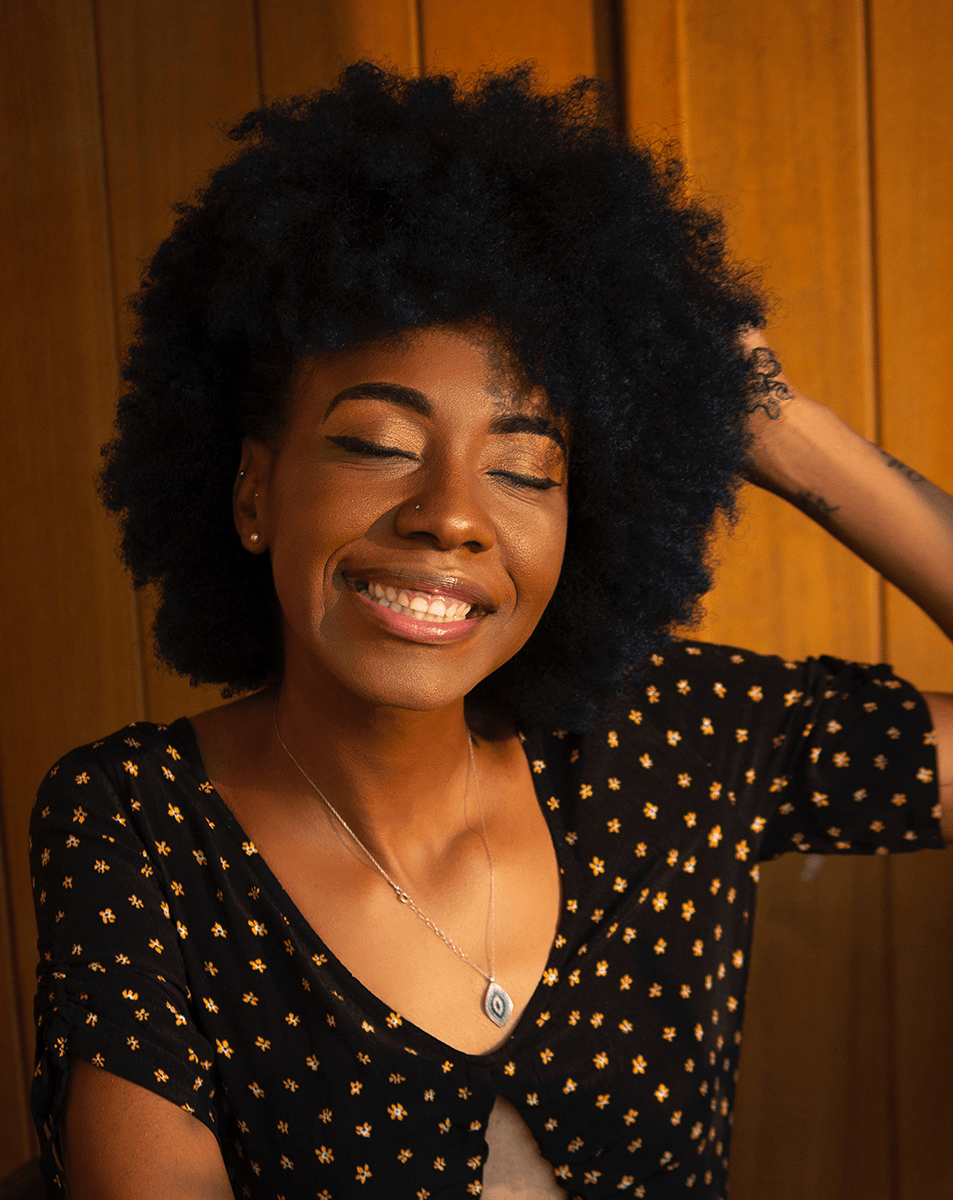 9 Humectants for Hair for the Best Tresses of Your Life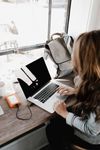 There are many humectants out there, but not all are created equal. Here are 9 humectants that will give you the best hair of your life!
Do you want the best hair of your life? Of course you do! Duh, everyone does.
Luckily, humectants can help you get there. Humectants are a type of ingredient that attract and retain water. This is important for hair because it helps to make dry or damaged hair hydrated and healthy.
There are many humectants out there, but not all of them are created equal. In this post, we will reveal 9 humectants that will give you the best hair of your life!
How We Choose the Best Humectants for Your Hair
What are the best hair humectants for your hair? We wanted to know! That's why our team reads through thousands of Amazon reviews, TikTok and YouTube videos and social media posts so you don't have to!
We've compiled a list of the absolute best hair humectants for hair. We know after reading this article you will find the best product for you.
Why We Picked It
Looking for an out-of-this-world experience and serious sensorial bliss? Relaxing into a luxurious treatment doesn't have to mean a trip to the spa.
With Mielle's Babassu Oil & Mint Deep Conditioner, you can experience incredible nourishment with every use.
This clever blend of invigorating natural oils and rich complex fatty acids from pure South American babassu oil strengthens hair elasticity, reduces breakage, and smoothes flyaways, all while your skin receives all the goodness it deserves from the nutrient-rich oil infusion.
Plus, this intensive conditioner goes beyond conditioning - it doubles as a sculpting gel to condition and hydrate while adding definition and lasting shine to curls and waves.
No matter your hair type, Mielle's Babassu Oil & Mint Deep Conditioner will promote manageable, radiant hair in no time.
Why We Picked It
Going green doesn't mean your hair has to suffer. Shea Moisture Manuka Honey & Yogurt Hydrate + Repair Conditioner is here to make sure you don't sacrifice the health of your hair for the sake of being environmentally friendly.
Not only does this conditioner contain certified organic and fair-trade ingredients such as shea butter without parabens, phthalates, mineral oil or sulfates, but it's also packaged in 25% post-consumer resin packaging.
The key ingredient in this magical potion? Manuka honey, harvested from the New Zealand Manuka bush and highly renowned for its natural humectant properties.
This helps draw moisture to give your hair a naturally shiny look. The oils of baobab and mafura further help soften your locks; making it easier to style while avoiding breakage.
Why We Picked It
Seeking luscious locks? Then you've come to the right place! With Design Essentials Almond & Avocado Wash Day Deep Moisture Masque, you can kiss dry, brittle hair goodbye and say hello to some much-needed moisture.
Say goodbye to time-consuming detangling with this masque's sunflower oil infusion that delivers maximum softness and shine - all without damaging your hair.
Infused with the nourishing ingredients of almond oil and avocado oil, this product protects hair and helps reduce breakage and improve elasticity for wavy, curly, coily or kinky hair that ranges from normal to dry.
So don't be a nut when it comes to taking care of your tresses - get cracking with Design Essentials.
Why We Picked It
Wrestling with slightly dry hair and damage? Sweeten up your tresses with Camille Rose's Coconut Water Style Setter.
Here to answer the call of thirsty hair is a hydrating creme styler designed to combat unruly and unmanageable locks.
Say goodbye to split ends with this ultra-moisturizing mixture of aloe juices and coconut water that penetrates the hair shaft for maximum softness.
Ready for your own miracle elixir? Take home Camille Rose's Coconut Water Style Setter to add hydration and help promote healthy hair growth.
Why We Picked It
Get ready to put an end to thirsty hair with Alikay Naturals Honey & Sage Deep Conditioner.
This 100% natural and 90% organic deep conditioner is the perfect treatment for dry and damaged locks.
Honey pulls maximum moisture from the air and locks it in, while babassu, sage, avocado oil, coconut oil, bay essential oil, and extra virgin olive oil nurture your weakened follicles for ultimate revitalization.
So kiss your scrawny strands goodbye and say hello to healthy of hair that will make everyone do a double-take! It's suitable for all hair types—men and women alike—and with just one try you'll be hooked on this clever conditioning concoction.
Why We Picked It
Looking to promote natural curl while also adding shine and preventing flyaways? Look no further.
This Aveda pomade, made with humectants, is like a guardian angel for your hair--it won't let you down.
It's enriched with jasmine, rose, certified organic clove and other pure flower and plant essences that not only do the job but smell delightfully fresh in the process.
Keeping your hair healthy and stylish has never been easier.
Why We Picked It
If there's one product that can make you feel like the queen you are, it's Carol's Daughter Mimosa Hair Honey Shine Pomade.
Whether you've got bone-straight hair or tight 4C curls, this citrus-scented pomade will transform your look. Not only does it give your hair a silky sheen, but Mimosa Hair Honey Shine Pomade also helps to smooth out flyaways and keep your scalp hydrated year-round.
Those with dry and brittle hair rejoice—the lightweight formula penetrates deep into your locks, leaving them soft and conditioned without any greasy residue.
No parabens, silicones, petrolatum, mineral oil, or artificial colors here; just the ingredients your curls crave. So wave goodbye to frizziness and unlock your natural potential with this cult favorite.
Why We Picked It
This amazing product is packed with superior moisturizing and detangling action, ensnaring your locks in delightful hydration that leaves it soft, shiny, and manageable.
You'll say good bye to those dry ends and split ends—and hello to heavenly hair with no static charge or risk of being dried out by thermal appliances.
Enjoy superior body and superior shine! Make Avlon Keracare Humecto Creme Conditioner part of your daily hair care routine.
Why We Picked It
TGIN Honey Miracle is here to make all your hair dreams come true. Get instant makeover with its rich ingredients, like raw honey, jojoba oil, and olive oil which moisturize hair beautifully.
With this luxurious deep conditioner, you will never have to worry about tangles and dryness again.
The raw honey deeply moisturizes each hair strand while jojoba and olive oils nourish your strands back to health. Transform your mane into one that's full of vibrancy.
Humectant FAQ's
You may have heard about humectants and their ability to attract and retain moisture in the hair, but you're not sure how they work or which one is best for your needs.
It can be tough to figure out which humectant is right for your hair type, especially when there are so many different types available on the market.
We've created this FAQ guide to answer all of your questions about humectants. This guide includes information about how humectants work, the benefits of using them, and which ones are best for specific hair types.
When should I use humectants for my hair?
Humectants are a type of moisturizing agent that work by attracting and trapping water molecules from the air.
This makes them an ideal choice for use in hair products designed to pull moisture and condition the hair.
The waxy substance called sebum your body produces provides protection to lock in moisture, but it doesn't make it all the way down the strands, especially on curly hair.
Humectants promote moisture retention. So, they should be used when the relative humidity is high, as they will be able to absorb moisture from the air into your hair.
What is the strongest humectant?
The strongest humectant is glycerin. It attracts and binds to water molecules, drawing them into the hair shaft and helping to keep the hair hydrated.
This can be helpful for restoring moisture to dry or damaged hair, and can also help to prevent frizz.
What is the best natural humectant?
There is no one-size-fits-all answer to this question, as the best humectant for you will depend on your individual skin type and climate. However, some of the most popular natural humectants include glycerin, honey, aloe vera gel, and hyaluronic acid.
Glycerin is a natural humectant that works at attracting water molecules from the air into the skin, making it a great choice for humid climates.
Honey is also a great choice for humid climates, as it helps lock in moisture to the hair surface.
Aloe vera gel is a good choice for people with oily skin, as it helps to regulate oil production. And finally, hyaluronic acid is a popular humectant that can work well for people with very dry skin.
What is an anti-humectant?
Anti-humectants are moisture blockers found in many hair care products that work to counteract the effect of humidity on the hair.
Humidity makes the hair swell and can cause it to become frizzy, so anti-humectants help to smooth out the hair and keep it looking sleek.
Common anti-humectants include petrolatum, mineral oil, and beeswax. Parabens are also sometimes used as anti-humectants, but they have come under fire in recent years for their potential health risks.
Is olive oil an anti humectant?
Yes! Olive oil is an anti humectant. Anti humectants help to seal in the moisture in your hair, which helps to prevent frizz and keep your hair looking shiny and healthy.
Plus, olive oil is a natural antioxidant that helps to protect your hair from damage.
Is coconut oil a humectant?
Yes, coconut oil is a humectant. A humectant is a substance that attracts and retains water molecules from the surrounding environment.
This makes it an ideal moisturizer for textured hair and skin, as it helps to keep them hydrated and looking healthy.
Coconut oil is also known for its anti-aging properties, as it helps to reduce the appearance of wrinkles and age spots.
Is Vaseline a humectant?
Yes, Vaseline is a humectant. Humectants are substances that help keep things moist by attracting water vapor from the air.
Vaseline does an excellent job of this because it's composed of mostly saturated hydrocarbons, which have a very strong attraction to water molecules.
This makes it an ideal ingredient for skin care products and cosmetics, as it helps to lock in moisture and prevent skin from drying out.
The Best Humectants for Your Hair
So what are the best hair humectants to moisturize your hair? According to customer reviews, the best products include the brands we listed in today's article.
We've included links to Amazon so you can check out prices and reviews of these products for yourself. You might also try a water based pomade. These work great for styling shorter hair.
Looking for a hair oil or curl activator to enhance your newly moisturized hair? We have some suggestions! Tap the button below for our list of the best curl activators based on customer reviews.