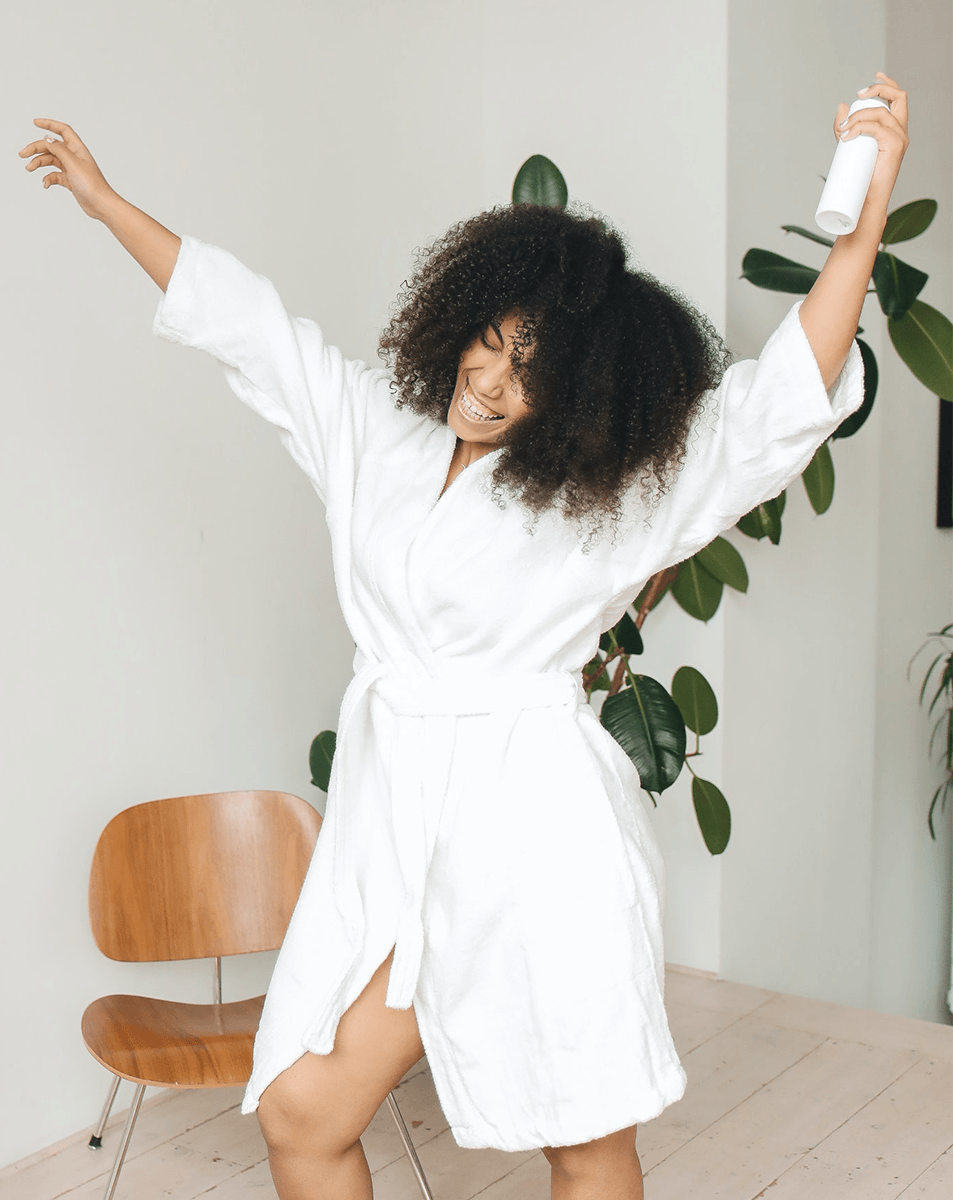 The 7 Best Smelling Hair Spray Picks to Get You Noticed!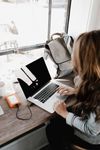 We've been testing and sniffing some of the best smelling hair sprays you can buy and we have our favorites. Here are the 7 yummiest hair sprays!
Looking for a subtle way to get noticed? A great smelling hair spray can make all the difference, boosting your confidence and making you stand out from the crowd with its seductive scents.
With so many hairsprays it can be overwhelming to try them all.
Don't worry, we've done the hard work for you by testing and sniffing some of the sweetest smelling hair sprays around!
From light floral notes to sweetly scented formulas, keep reading below as we share our top picks for hair sprays that are sure to draw in compliments left and right!
How We Choose the Best Hair Sprays for You
What is the best scented hairspray? We want to know! That's why our team reads through thousands of Amazon reviews, TikTok and YouTube videos and social media posts so you don't have to!
We've compiled a list of the absolute best of the best hairsprays. We know after reading this article you will find the best smelling hair spray for your hair.
Why We Picked It
Get the flexibility and long-lasting hold of Moroccanoil Luminous Hairspray medium hold. This lightweight spray provides unparalleled shine while fighting frizz, and leaves no flaky or sticky residue - just a natural finish with a great scent.
Experience a decadent fragrance with notes of spicy amber and sweet florals, perfect for extending blowouts or maintaining daily looks with maximum impact.
Get smooth and shiny hair today with the argan oil in Moroccanoil Luminous Hairspray. This hairspray is perfect for all hair types.
Why We Picked It
Get long-lasting hold and volume with Cake Beauty's The Hold Out Hair Spray.
This vegan, cruelty-free hairspray provides you with touchable hold, soft volume and a delicious sweet scent of caramelized sugar and vanilla.
Misting through your hair for a burst of lasting volume has never been easier - with natural looking results that brush out with ease.
Now you can have good hair days in control with Cake Beauty's The Hold Out Hair Spray.
Why We Picked It
If you're looking for a good smelling hair spray, Oribe Superfine Hair Spray is sure to impress you. And, it's the perfect combination of technology and old-style glamour.
Its lightweight and flexible formula provides medium hold without dampening or dulling your hair – creating glossy locks that look and feel smooth.
Plus, its signature scent "Cote d'Azur" will transport you to a heavenly oasis with its butterfly jasmine, sandalwood, and bergamot notes.
Perfect for special occasions or everyday use to give your hair that extra shine with natural-looking control.
Why We Picked It
Kenra Volume Spray is the ultimate hair care solution for long lasting volume and hold.
It's quick drying, wind resistant and humidity resistant for 20 hours – meaning your style will look freshly done all day long.
It also provides extended hold for maximal volume and it's flake free, so you don't have to worry about that unsightly build up.
Plus, they've added a light candy scent because what's the point in having beautiful hair if you can't enjoy it?
Why We Picked It
Create a lasting style with Paul Mitchell Extra-Body Firm Finishing Spray.
This unique hairspray provides an intense hold and maximum volume, so you can keep your style all day long.
It has humidity-resistant properties to keep your hair looking good even in humid weather.
With that extra firm hold, you'll be able to enjoy a look that lasts no matter the weather. And you can enjoy the crisp apple scent all day long.
Why We Picked It
Garnier Sleek & Shine Anti-Humidity Hairspray is perfect for anyone looking for ultra-strong hold, anti-humidity and frizz protection with a pleasant, fruity scent.
Bamboo extract defends against humidity and frizz, while the paraben-free formula holds styles up to 24 hours even in 90% humidity.
Make heads turn with your impeccably sleek and shiny hairstyle, protected from the elements with Garnier hair mist.
Why We Picked It
Get non-stop light and flexible hold with this amazing hairspray.
This ultra lightweight formula uses bamboo extract to help fight frizz and leave your hair looking naturally put-together.
With 94% natural ingredients like coconut and white jasmine, it also provides a delicately sweet tropical scent.
Plus, no parabens or alcohol for a cruelty free and oh so soft touch. Tame flyaways and frizzies and look beautiful.
Hair Spray FAQ's
You may have questions about how to find a good smelling hairspray.
For example, if the scent will last, if it will make their hair greasy, or how to use it.
We've compiled a list of the most frequently asked questions about scented hair spray so that you can find the answers you need before you buy.
What can I spray on my hair to make it smell good?
One way to make your hair smell good is by using natural products. There are several essential oils and fragrant herbs that you can use to create a pleasant scent in your hair.
You can mix different ratios of these ingredients together to make your own hair perfume and then spray it on the ends of your locks for an all natural, long-lasting aroma.
Some popular options include lavender oil, rosemary oil, peppermint oil, lemon balm extract and jasmine.
All of these ingredients have antiseptic properties that help keep bacteria at bay while creating a beautiful scent in your hair. And some have essential fatty acids to moisturize your hair as well.
Additionally, many beauty stores now sell specially formulated sprays that contain essential oils as well as other nourishing elements like aloe vera or vitamin E—these products may provide extra hydration and shine to the scalp!
What hairspray smells like flowers?
There are countless hairsprays on the market that offer floral fragrances designed for those who want to smell like a fresh bouquet of flowers.
Some popular options include Garnier Fructis Style Sky-Hi Volume Hairspray, which has notes of jasmine, and Aussie Mega Hairspray with Australian aloe, jojoba oil, and sea kelp extracts along with the sweet scent of wild cherry blossom.
Tresemme Tres Two Hair Spray Extra Hold also offers a light yet lasting aroma of honeysuckle nectar perfume.
How can I make my hair smell like a salon?
The key to making your hair fragrance smell like a salon lies in the products you use and how often you wash it.
To achieve that fresh, clean scent, start by investing in high-quality shampoo and conditioner specially formulated for your hair type.
For extra odor control, look for shampoos with special ingredients such as tea tree oil or menthol.
Additionally, make sure to use sulfate-free shampoo as this helps reduce product build up on the scalp which can cause an unpleasant smell.
To ensure your hair always smells good, try to limit how frequently you wash your locks.
Washing too frequently can lead to dryness so keep washes down 3 times a week max!
When showering make sure the water temperature is cool as hot water can strip away natural oils which are essential for keeping scalp smells at bay.
You can also add some fragrant elements into your routine by spritzing on some scented hairspray or using styling cream with lovely notes of jasmine and coconut milk!
These products won't actually mask strong odors but they certainly help maintain that just-washed feeling between washes.
Finally, remember to check expiry dates of all styling products – old formulas go flat and rancid quickly leading to nasty smelling hair.
With these tips in mind following regular maintenance should help keep your tresses smelling sweet like the salon every day!
Why doesn't my hair hold scent?
The answer to why your hair doesn't seem to hold scent is multifaceted.
Generally, the biological make-up of one's hair type determines whether or not it can hold scent.
Those with thicker and coarser strands tend to retain fragrance for a longer period of time than those with thinner and finer strands.
Additionally, factors such as heat styling, product buildup, humidity, natural oils in the scalp, as well as air circulation all play a role in how long your hair retains fragrance.
If you're looking for ways to improve the longevity of your fragranced hairstyle then there are several steps that you can take!
First off, avoid using too much product on wet locks as this will not only weigh down the strands but may also prevent them from absorbing scent properly.
Opt instead for lightweight yet nourishing formulas like mousses and serums which will help keep 'guard' against elements like humidity while allowing proper absorption of scent molecules into each strand - try mixing these up with hairspray or a light oil spray.
Another tip is to ensure that any hot tools used when you style hair are set at low/medium heat settings - high temperatures may dry out your tresses more quickly thus limiting their ability to retain aroma for long periods.
Lastly, don't forget about regular deep conditioning treatments! These are essential for maintaining healthy cuticles (the outermost layer) which helps facilitate better absorption and retention of scents within each strand and they keep your hair soft!
Why does my head smell even after I shower?
If your hair stinks after one day of shampooing because you're likely not washing your hair properly. In order to keep your scalp and hair smelling fresh, it's important that you take the necessary steps when it comes to cleaning your hair.
Firstly, make sure that your shampoo is free from any harsh chemicals or tools such as sulfates, parabens or alcohols which can be damaging to the scalp.
Instead opt for natural ingredients like essential oils and plant-based extracts which are more gentle on the skin.
Secondly, ensure that you're using lukewarm water. Cold water won't strip away all the dirt and debris while hot water will irritate the skin resulting in excess oil production.
Make sure that whatever temperature of water you choose is comfortable enough for your scalp so as not to cause any irritation.
Thirdly, use a good quality conditioner each time you wash your hair; this will help lock in moisture while rinsing out dirt particles effectively without irritating the scalp too much.
Also try deep conditioning at least once a week to help with providing intense hydration and nourishment into each strand of individual hairs – this will ultimately help with preventing smelly scalps from occurring!
Lastly, make sure that you rinse out all products thoroughly before styling – even if there's still some residue left behind; otherwise these products can build up over time causing bad odors due to bacteria growth. You can also use a clarifying shampoo once in awhile, especially if you have fine hair.
If you follow these tips and are still experiencing scalp odor, please see a dermatologist as you may have a skin issue that needs addressed.
The Best Smelling Hair Spray for Your Hair
So what is the best smelling hair spray for hair styling your beautiful hair? According to customer reviews, the best smelling hairsprays include the brands featured in this article.
We've included shopping links so you can check out prices and reviews of these products for yourself. You're sure to find a hairspray that smells exactly like you're hoping for!
Are you experiencing scalp odor? You may need a special shampoo to treat your scalp.
There are many medicated hair products that address certain skin issues such as dry scalp, dandruff, or dermatitis. Tap the button below for our list of the best shampoos for a stinky scalp.