We Researched and Found the Best Mascara for Asian Lashes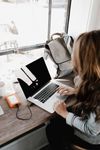 Looking for the perfect mascara for your short, straight lashes? These mascaras give dramatic results to make your beautiful eyes pop.
Struggling to find the perfect mascara for your short Asian lashes?
We feel your pain! That's why we did all the hard work and found six amazing mascaras that will lengthen and volumize without making them look too clumpy or heavy.
Stop wasting time trying out every single mascara at the drugstore – these are the ones that actually work well on Asian lashes. Curl them up and give them some volume with any one of these 5 amazing mascaras.
How We Choose the Best Mascaras

It's hard to choose the best mascara for asian lashes when there are so many different brands and types on the market.
With so many different mascaras, it can be hard to know which one is right for you. Do you want lengthening? Volumizing? Curling? Waterproof?
We've read through thousands of customer reviews and social media posts to find the best mascaras for short and straight lashes. After reading this article, you'll be able to find the best mascara for your Asian lashes.
Why We Picked It
Maybelline Lash Sensational Sky High Mascara is perfect for straight lashes. The unique mascara formula is clump-free and dries instantly, giving you dramatic results that will make your eyes pop. This is one of the best drugstore mascaras. Whether you're headed to the office or a night out on the town, this Maybelline mascara is sure to give your short lashes the confidence boost they need. So go ahead and give it a try – all those TikTok influencers can't be wrong!
The Details
The new Flex Tower mascara brush is designed to bend and volumize every single lash from root to tip. The washable mascara formula is infused with bamboo extract and fibers for long, full and lightweight lashes that don't flake or smudge. Allergy tested, ophthalmologist tested and suitable for sensitive eyes and contact lens wearers. The mascara removes easily.
Why We Picked It
L'Oreal Paris Telescopic Original Lengthening Mascara is a lengthening mascara that delivers the right amount of product to your lashes without making them stick together. This mascara is perfect for Asians who struggle with short lashes. The brush is designed to deliver the perfect amount of formula to your lashes, creating a natural and beautiful look. They'll think you got eyelash extensions!
The Details
Telescopic Original Mascara makes your lashes enhanced with intense length and unique lash by lash separation. The flat side of the patented flexible Precision Brush lengthens lashes up to 60%, while the comb side of the brush precisely separates lashes for a clump-free result. This mascara is also fragrance-free, ophthalmologist-tested, and allergy-tested. It is suitable for sensitive eyes and contact lens wearers.
Why We Picked It
Whether you're hitting the beach or jumping into the pool, this waterproof mascara from L'Oreal Paris is perfect for keeping your lashes looking full and voluminous. The smooth application glides on easily, without clumping or flaking, and the long-lasting formula ensures that your lashes will stay looking thick and full all day long. Whether you're swimming, sweating, or just caught in a downpour, this waterproof formula mascara will keep your new voluminous lashes looking gorgeous.
The Details
The unique formula resists clumping and flaking, and contains Panthenol and Ceramide-R to help protect and condition your lashes. The Volume Maximizing Brush evenly coats and builds thin lashes for a full, bold look. And best of all, it leaves your lashes feeling soft and supple to the touch.
Why We Picked It
Are you wearing lash extensions? They'll think you are! Espoir's Nomudging Mascara Waterproof XP is the perfect choice for those who are looking for a controllable and consistent level of volume. The chubbier brush and the heavier formula make it easy to apply, while the waterproof XP means that you can wear it all day without worrying about it smudging or coming off.
The Details
This curl mascara is made with a delicate combination of spiral membrane film and quick-drying film, which provides a truly expressive curling effect to the eyelashes. The non-smudging-protection system with smudge-proof effects also provides non-smudging and non-sagging makeup for long hours. And, the specially designed C-curl brush and adhesive flat powder provides dense but clean application.
Why We Picked It
We compiled a list of 5 mascaras, but had to add a 6th once we saw so many 5-star reviews! This mascara gets high marks for its lengthening and long lasting powers. Plus, customers claim it isn't clumpy. It works beautifully on straight Asian lashes.
The Details
This mascara features a thin brush so you can use it to detail tiny lashes. Plus, it's waterproof. Washes off easily with warm water.
Mascara FAQ's

Applying mascara can be tricky with short straight lashes. You don't want to end up with raccoon eyes.
Do you know how to apply mascara for your eye shape? Why won't my eyelashes stay curled? What helps your eyelashes grow?
We've got the answers to all of your most frequently asked questions about mascara right here. Plus, we've included a few tips and tricks from our experts so that you can get the perfect lash look every time.
How do you keep Asian eyelashes curled all day?

There are a few things you can do to keep your Asian eyelashes curled all day. One way is to curl them before you put on your mascara. If you have very stubborn lashes, you can try using a heated curler. Another trick is to use an eyelash primer before you put on your mascara. This will help keep the curl in your lashes all day long. Finally, be sure to avoid using waterproof mascara, as it tends to be very drying and can cause your lashes to lose their curl.
How do you apply mascara on Asian lashes?

There's no one-size-fits-all answer to this question, as the way you do Asian mascara will vary depending on your individual eye shape. However, a few tips on how to do Asian mascara correctly include using a light touch and making sure the lashes are coated evenly from root to tip.
Some people also like to use an eyelash curler before they start applying mascara, in order to give their lashes a more pronounced curl. Make sure you reach the inner and outer corners with the brush. Finally, be careful not to apply too much mascara, as it can end up looking clumpy if applied too heavily.
How do you get wispy lashes with mascara?

There are a couple of ways to get wispy lashes with mascara. One is to use a lash comb to evenly distribute the product on your lashes and create a more natural, feathery look. Another way is to apply multiple thin coats of mascara, letting each layer dry in between, until you achieve the desired level of volume and definition. Experiment with different techniques and products until you find what works best for wispy, natural looking lashes!
Why does mascara make my eyelashes droop?
It's not the mascara itself that makes your eyelashes droop, but the way you're applying it. Too much mascara can weight down your lashes and cause them to droop.
To avoid this, start by curling your lashes with an eyelash curler. Then apply a thin coat of mascara, and wait for it to dry before applying a second coat. If you still find that your lashes are drooping, try using a waterproof mascara instead of a regular one.
Can you train your eyelashes to curl with an eyelash curler?

Yes, you can train your eyelashes to curl with an eyelash curler. The key is to use the eyelash curler every day for a couple of weeks. This will help your lashes get used to being curled, and they will eventually stay in that position even when you stop using the lash curler. Be sure to use a good quality eyelash curler that doesn't pinch your lashes.
Should you curl your eyelashes before or after mascara?
There are two schools of thought on this matter. Some people believe that you should curl your eyelashes before you put on mascara, in order to hold the curl better. Others believe that you should curl them after you put on mascara, in order to avoid clumping. It really doesn't matter which order you do it in – as long as your lashes get curled!
Does Vaseline hold eyelash curl?

There is some debate on this topic, but it seems that Vaseline can help to hold eyelash curl for a short period of time. However, over time the Vaseline will cause the lashes to become greasy and weighed down, so it's not recommended to use it on a regular basis. Although, it will keep you lashes soft. There are other products on the market that are specifically designed to help hold curl in eyelashes, such as mascaras with lash-curling properties.
How can I make my mascara last all day?

If you want your mascara to last all day, there are a few things you can do. First, invest in a good quality mascara. Drugstore mascaras are fine, but they won't last as long as a high-end mascara.
Second, apply a thin layer of clear powder to your lashes before applying mascara. This will help the mascara adhere better and last longer.
Finally, use a waterproof mascara if you know you'll be sweating or swimming. Waterproof mascaras are more difficult to removal, but they won't budge once they're on.
Do you let eyelash primer dry before putting on mascara?

There's no need to let eyelash primer dry before putting on mascara. Eyelash primer helps your mascara look better and last longer, so it's a good idea to apply it before your mascara. However, you can coat lashes with your mascara right after you apply the eyelash primer without waiting for it to dry.
What helps your tiny eyelashes grow?

There are a few things you can do to help your tiny eyelashes grow. One is to make sure you're getting enough protein in your diet, as protein is essential for hair growth.
Another is to use an eyelash growth serum on your sparse lashes. Serums contain ingredients that help promote hair growth, and they can be really effective in helping to boost the length and thickness of your small eyelashes.
Finally, make sure you're using a good quality mascara on your natural lashes that will help define and lengthen your lashes and add to lash volume.
The Best Mascara for You

So, what's the verdict? After hours of research and reading through reviews (and a lot of drugstore mascaras being tested), we think these are the best mascaras for Asian lashes.
Click the button to check out prices on Amazon – you know you want one (or all) of these mascaras!
If you love K-beauty, you could also try a Korean mascara. There are some incredible mascaras that come from this part of the world. Tap the button below for a short list of the best Korean mascaras you can buy.