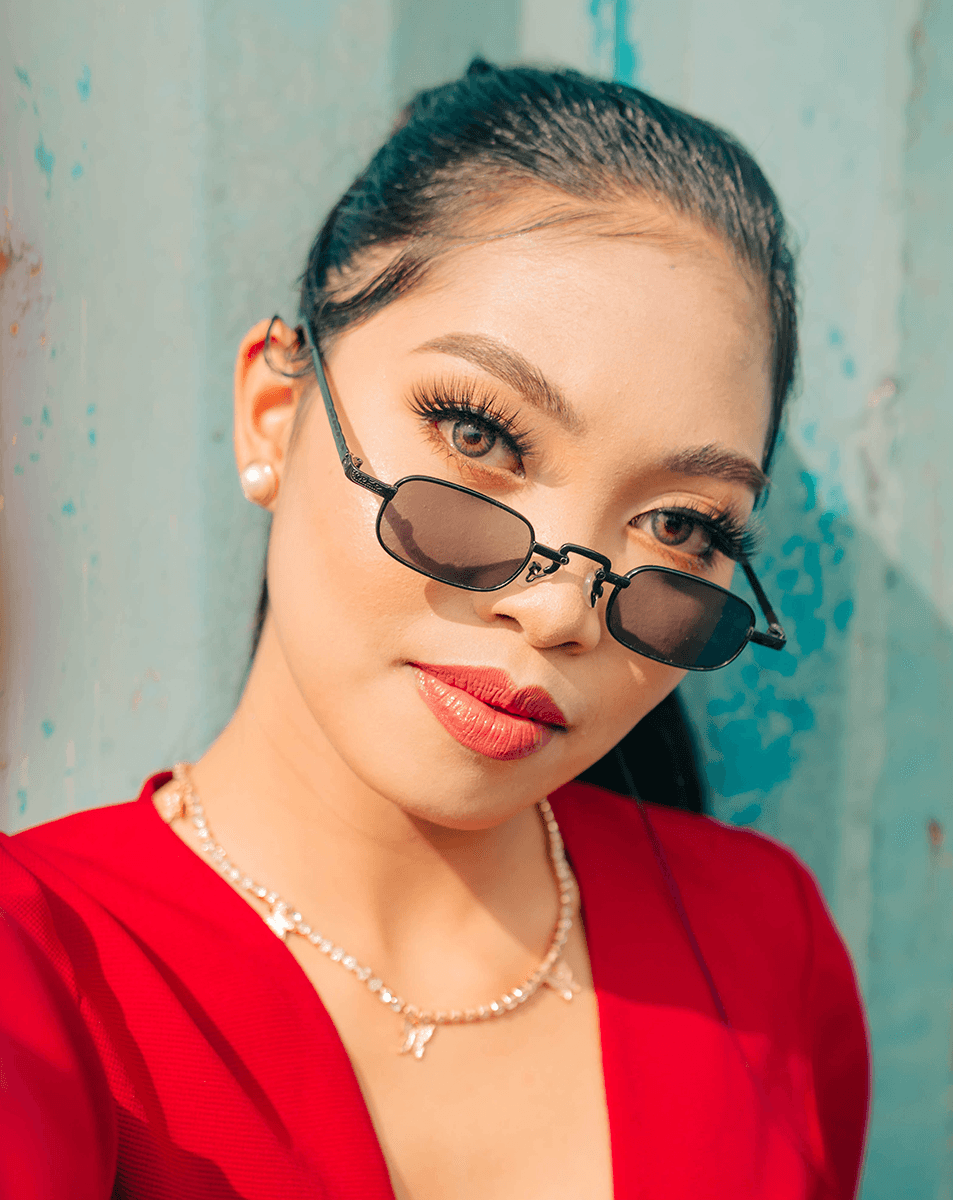 5 Fake Lashes That Fit Asian Eyes Perfectly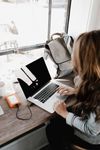 We researched to find the best false lashes with a perfect fit.
Have you ever felt like all the fake eyelashes out there just don't quite fit your eyes?
We know the feeling! That's why we've taken the time to research and find the best false lashes for Asian eyes. Whether you want natural looking lashes or something more dramatic, we've got you covered for the best lashes for Asian eyes.
Our team of experts have tried and tested every type of false eyelashes out there so that you don't have to. You can shop with confidence, knowing that these lashes were designed specifically for your eye shape and natural lashes.
How We Choose the Best False Eyelashes for You
It can be hard to find the best false eyelashes that specifically fit almond shaped eyes and enhance your natural beauty.
Most people don't have the time or energy to read through thousands of Amazon reviews, TikTok and YouTube videos and social media posts to find the absolute best false lashes designed especially for Asian eyes.
We've done the hard work for you. After reading this article, you will know exactly which strip lashes are perfect for your beautiful Asian eyes.
Why We Picked It
Looking for an eyelash that is both natural looking and perfect for any occasion? Try Arimika's D18 false eyelashes.
These lashes are designed to seamlessly blend with your natural lashes, giving you a beautiful, full look that is perfect for any event - from a party to a photo shoot. And because they are light volume, they are also especially perfect for beginners.
The Details
These lashes are a high-quality 100% real mink hair lashes. They claim to be cruelty free, but we're always suspicious of such a claim on real mink lashes.
These handmade lashes are hypo-allergenic and made with a flexible, durable black cotton band that is easy to apply and remove. With proper care, they can be reused multiple times.
Why We Picked It
Ardell False Eyelashes – 110 Black are perfect for those who want to achieve a natural look with just a few simple steps.
Ardell lashes are incredibly easy to apply to your natural eyelashes and give you a soft, feathery look that is perfect for everyday wear.
Ardell's Natural Multipack False Lashes are a great way to get the look you want without harming any animals as they are artificial extensions.
The Details
Ardell lashes are made from 100% sterile hair, so they are safe for use and will adhere with lash glue easily.
The best part is that they are handcrafted and come in a variety of styles, so you can find the perfect look for any occasion.
Whether you're going for a natural or dramatic look, Ardell Lashes are a great option and are sure to give you the results you're looking for.
Why We Picked It
If you're looking for natural looking lashes that are soft and comfortable to wear, Kiss Products' Looks So Natural Multipack is perfect for you.
These strip lashes feature revolutionary Tapered End Technology that tapers the lash from the base to the tip, creating a more natural look that blends beautifully with your own lashes.
With a range of styles to choose from, you can find the perfect everyday look for you.
The Details
KISS Lash Couture Faux Mink Collection are easy to apply, comfortable to wear and look natural. They are also contact lens friendly and cruelty-free. You can wear them up to 10 times with special care.
Why We Picked It
These gorgeous lashes are perfect for everyday, giving you a natural-looking lengthening effect that is both beautiful and comfortable.
Made from high-quality materials, our Red Cherry False Eyelashes are sure to give you the best results. So don't hesitate, try them today and see the difference!
The Details
These Hand tied false eyelash extensions are made from 100 percent human hair and are designed to look and feel natural.
Each lash is individually selected and hand-tied to a soft, flexible base that conforms to the contours of your eye. The result is a flattering, natural look that enhances your eyes without looking overdone.
Why We Picked It
These fabulous lashes are made of thin fiber material, so they are soft and comfortable to wear. The soft band is easy to fit, and there's no need to curl it to achieve the best fit.
With this set, you'll get different styles of lashes to try. Whether you're looking for a subtle enhancement or a dramatic statement, these lashes will help you achieve the look you're going for.
The Details
These 100% handmade and vegan fiber lashes are easy to apply and remove, making them a great option for those on a budget.
In addition, these lashes are cruelty free and can be reused with proper care. So if you're looking for a high-quality and affordable option, our false eyelashes are the perfect choice.
Fake Lashes FAQ's
Applying false eyelashes can be tricky, so you need to know the answers to some common questions before you start.
A lot of people are hesitant to try false eyelashes because they're afraid they won't do them correctly and will end up looking like a hot mess.
We are here to answer all of your questions about how to apply fake lashes, which type of lashes are best for you, how to make them look natural.
How do you put on false eyelashes for Asian eyes?
Here are some of our top tips:
1. Choose a pair of lashes that have a thin, flexible band. This will help them conform to the shape of your eye and make them much easier to apply.
2. Trim the lashes down to size. Unless you have very small eyes, most false lashes will be too long for you.Measure them against your lash line and trim off any excess before applying them.
3. Use tweezers to apply the lashes. This will give you much more control than using your fingers and will help prevent poking yourself in the eye.
Are Asian eyelashes different?
Asian eyelashes are definitely different from Caucasian eyelashes. They tend to be thinner, shorter, and less dense.
Additionally, the growth pattern of Asian lashes is somewhat different - they typically grow straighter outwards rather than curling upwards.
This can make it difficult to achieve certain looks (e.g. a nice set of voluminous lashes) without false lashes or lash extensions.
What lash style is best for hooded eyes?
If you have hooded eyes, a natural style lash is best to open your eye area and make your eyes look bigger. Try avoiding any lashes that are too dense or too long, as they will only make your eyes appear smaller.
What length lashes should I get?
There's no one-size-fits-all answer to this question - the right length lashes for you will depend on a number of factors, including your natural lash length and the look you're hoping to achieve.
However, as a general rule of thumb, most people opt for lashes that are either medium or long in length. Medium length lashes tend to be around 2-3mm longer than your natural lashes, while long lashes are usually 4-5mm longer.
Ultimately, it's up to you to decide what looks best on you - so experiment with different lengths and find the style that makes you feel most fabulous!
Which false eyelashes are the easiest to apply?
The easiest false eyelashes to apply are the ones that come with a self-adhesive strip. These lashes are usually very short, so they are perfect for people who don't have a lot of experience applying false lashes.
All you need to do is make sure your eyelids are clean and free of any makeup or oils, then peel the adhesive strip off of the lash band and apply it to your upper lid. Gently press down on the strip for a few seconds until it sticks, then repeat on the other eye.
You can trim the ends of the lashes if they are too long, but be careful not to cut off too much or you'll lose the natural look of the lash.
Are magnetic lashes better than glue?
There's no one-size-fits-all answer to this question - it really depends on your individual preferences and needs. However, in general, magnetic lashes tend to be easier to apply and remove than traditional glue-on lashes.
If you're someone who struggles with applying falsies or find that the lash adhesive irritates your eyes, then magnetic lashes could be a great option for you.
They're also ideal if you want to be able to take your lashes on and off quickly and easily - perfect for special occasions or everyday wear. On the downside, magnetic lashes can be more expensive than regular falsies.
What are the cons of magnetic eyelashes?
There are a few potential cons to magnetic eyelashes that you should be aware of before you try them. First, they can be tricky to apply. If you don't put them on correctly, they can look wonky or even fall off.
Second, they're not always comfortable. Some people find that the magnets irritate their eyes or make their lashes feel heavy.
Third, they're not always easy to remove. You may need to use a special remover or scrub at your lashes gently to get the magnets off.
And fourth, they're not cheap. A good pair of magnetic lashes can cost upwards of $30. So, if you're looking for a cheaper option, false eyelashes are probably a better bet.
Do you curl your eyelashes before or after false eyelashes?
False eyelashes should be applied after curling your eyelashes. Curling your eyelashes before applying false eyelashes will help the falsies look more natural and last longer.
​​Do I put mascara on before fake lashes?
You can put your mascara on before or after your fake lashes. Some people find it easier to put the mascara on first, and then apply the fake lashes.
Other people find it easier to put the fake lashes on first, and then apply the mascara. It's really up to you!
The Best Lashes for You
So what are the best lashes for Asian eyes? According to our findings, it looks like the best lashes for you include brands such as Ardell, Arimika and Kiss.
We've included links to Amazon so you can check out prices and reviews of these products for yourself.
And don't forget – practice makes perfect when it comes to applying false eyelashes. So keep at it, experiment with different styles until you find the ones that look best on you.