The 5 Best Drugstore Lashes of 2023 to Make Your Eyes Pop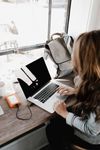 Drugstore lashes can look as good high-end lashes if you know which ones to buy. See the best ones we found and why you should try them!
Looking for a way to add some drama and glamour to your look? False eyelashes are a way to do that instantly.
Do you wear false lashes that cost a fortune? Drugstore lashes can give you the same look as high-end lashes, but for a fraction of the price.
In this post, we will reveal the five best drugstore false eyelashes of 2023. We'll also provide tips on easy application to give you a flawless look every time!
Most false eyelashes are tricky to apply, but with just a few simple steps, you can have beautiful, luscious eyelashes that will turn heads wherever you go.
How We Choose the Best Eyelashes for You
It's hard to chose the best fake lashes and lash glue without spending a fortune.
Most people think that the only way to get high-quality fake lashes is to buy them at a beauty store. But that's not true! You can find great lashes for a fraction of the price if you know where to look.
We've done the research for you and found the most used false lashes and the best strip lashes on Amazon. Not only are they high-quality, but they're also affordable.
Why We Picked It
Ardell Naked Lash 424 gives you the tiniest little boost of volume and length, without looking like you're wearing falsies.
They're perfect for accentuating your natural lashes, and making your eyes look wide and awake.
The Details
Made from high quality synthetic materials, these lashes are soft and comfortable to wear all day long.
With an invisible strip and undetectable lash bands, these lashes blend in seamlessly with your own lashes. Perfect for any occasion, Ardell Naked Lash 424 will become your new go-to lash style!
Why We Picked It
If you're looking for false eyelashes that look natural and fluffy, but don't feel heavy on your eyelids, DYSILK Faux Mink Eyelashes are the perfect choice.
The thick hair and thin strip line make them look just like your own lashes, but with a little added volume and curl.
They're easy to apply and remove, and they'll stay put all day long. So go ahead and blink those beautiful eyes - your secret is safe with us!
The Details
Made from a lightweight and soft material, these lashes are super easy to apply and can be reused again and again.
The thin band is practically invisible, and the lashes themselves look amazing and fairly natural. Plus, they're hypoallergenic so you can wear them without worrying about eye irritation.
Why We Picked It
If you're looking for the best to add some serious glamour to your look, try the e.l.f. Cosmetics Starstruck Luxe Lash Kit.
This set of double layer, crisscross lashes will instantly open your eyes and give you a naturally smoky liner effect. They're easy to apply and look incredibly natural, so you'll be able to rock that party look without any fuss.
The Details
The Lash Band is made of soft flexible material allowing the lashes to move easily with every eye shape.
The expertly tapered hairs blend seamlessly into your natural lashes. The kit includes a precision applicator for flawless application every time.
Whether you're looking for a subtle enhancement or dramatic voluminous look, these falsies will give your eyes all the attention they deserve!
Why We Picked It
Say hello to KISS Looks So Natural False Eyelashes! These lashes are made with  revolutionary Tapered End Technology, which gives them a soft, feather-like appearance that blends seamlessly with your own natural eyelashes.
They're also incredibly lightweight and comfortable to wear, making them perfect for everyday.
The Details
These lashes are easy to apply in minutes and give you a natural look. They are also cruelty-free and contact lens friendly.
You can reuse them up to 10 times with special care. They are so comfortable you'll forget you're wearing them.
Why We Picked It
Looking for an eyelash transformation? Say hello to the i-Envy 3D Glam Collection. These false lashes are perfect for creating a multi-dimensional look that will really make your eye makeup pop.
The collection includes a variety of sizes, so you can find the perfect style for your unique look.
And with their ultra-volume design, these lashes are sure to give you the dramatic effect you crave. So go ahead and express your supercharged eyes with the i-Envy 3D Glam Collection from KISS Looks So Natural.
The Details
These lashes are specifically designed to give you a little extra edge when you need it most. They're made from high quality materials, so they're lightweight and reusable. Plus, they come in a variety of trendy styles that are sure to turn heads.
Fake Lashes FAQ's
Applying even the best drugstore false lashes can be tricky.
It's hard to know which faux lashes are right for you, how to apply them, and how to make them look natural.
We've got you covered. Our Frequently Asked Questions guide covers everything from choosing the right style of drugstore false eyelashes for your eyes, to application tips that will make them look like your own.
Are drugstore false eyelashes good?
Some people find that drugstore false eyelashes are just as good as more expensive brands, while others find that they don't stay on as well or that they look less natural.
The best way to find out if drugstore false eyelashes are right for you is to try a few different brands and see which ones work best for you.
How long do fake lashes last?
They can last up to two weeks, but it really depends on how well you take care of them.
Make sure to avoid getting them wet and be careful when cleaning your face. If you use an oil-based makeup remover, it will help keep the lashes in good condition.
Do you put mascara on fake lashes?
You can put mascara on fake lashes. In order to create a natural look and make the false lashes blend in better with your own lashes, it's important to apply mascara.
Make sure to use a good quality mascara that will not clump the lashes together. Experiment with different brands and types of mascaras to find the one that works best for you.
Are magnetic lashes better than glue?
There are pros and cons to magnetic lashes versus glue-on lashes. Magnetic lashes are definitely easier to apply–you just place the magnets on your lash line and close your eyes.
With glue-on lashes, you have to wait for the glue to dry (which can take a few minutes) and then hope that the lash stays in place all day long.
The downside to magnetic lashes is that they can be a bit more expensive than regular glue-on lashes. And if you're not careful, the magnets can come off easily, which means you'll have to reapply them throughout the day.
How do you pick fake eyelashes?
To pick the best drugstore false eyelashes, you need to consider your eye shape and how thick you want your lashes to be.
If you have almond-shaped eyes, go for eyelashes that are longer on the outer corners.
If you have round eyes, try a style that is fuller at the ends. And if you want thicker eyelashes, look for styles with more volume.
Should an older woman wear fake eyelashes?
There's no definitive answer, as it depends on your preference and what looks best on you.
Some older women feel that drugstore fake lashes make them look younger, while others find them too over-the-top or artificial. Ultimately, it comes down to what makes you feel most confident and beautiful.
If you feel good about yourself with fake eyelashes, then by all means wear them!
What lashes make eyes look bigger?
There are a few different factors to consider when choosing false eyelash strips that will make your eyes look bigger.
First, consider the width of the lash strip. A wider strip will make your eyes appear wider, while a thinner strip will accentuate your natural lash line so natural lashes look more defined.
Second, choose a style with longer lashes in the outer corners to give the illusion of a more dramatic cat eye.
And lastly, don't be afraid to pile on the mascara! Thick, voluminous lashes will help open up your eyes and make them appear bigger and brighter.
How do you apply fake eyelashes for beginners?
Applying fake eyelashes may seem like a daunting task for beginners, but with a little practice, it can be easy! Here are some tips to help you get started:
1. Make sure your natural lashes are clean and free of makeup before starting. This will help the falsies adhere better and last longer.
2. Curl your lashes with an eyelash curler before applying the falsies. This will give them a nice base to work with.
3. Cut the false lash strip to fit your eye shape if needed. It should start from the inner corner of your eye and end at the outer edge.
4. Apply a thin layer of lash glue along the strip from corner to corner. Once you've applied the glue, wait about 30 seconds for the glue to become slightly tacky.
5. Apply lash with open eyes. Gently press onto lash line from the middle out to the corners.
What kind of false eyelashes look best on small eyes?
False eyelashes with a natural look work best on small eyes.
Eyelashes with a lot of volume can actually make your eyes look smaller, so it's best to avoid those. Instead, go for something more understated. This will accentuate your eyes without making them look overwhelmed.
Do you apply false lashes to eyelid lash line or eyelashes?
When applying false lashes, many people put the lash strip as close to their natural line as possible.
This gives the appearance of fuller lashes. However, some people prefer to apply them directly to their eyelashes for more of a dramatic look.
The Best Drugstore Eyelashes for You
So, there you have it! Our top five picks for the best affordable strip lashes.
We hope this article has helped make your search a little easier and that you find the perfect set of faux mink lashes for your next big event or just because you feel like looking fabulous.
And remember, if you're ever in doubt about what type of lash to choose, always go with drama, voluminous lashes always win.
Click the product buttons to check prices on all of our top five picks and start fluttering your lashes right away.