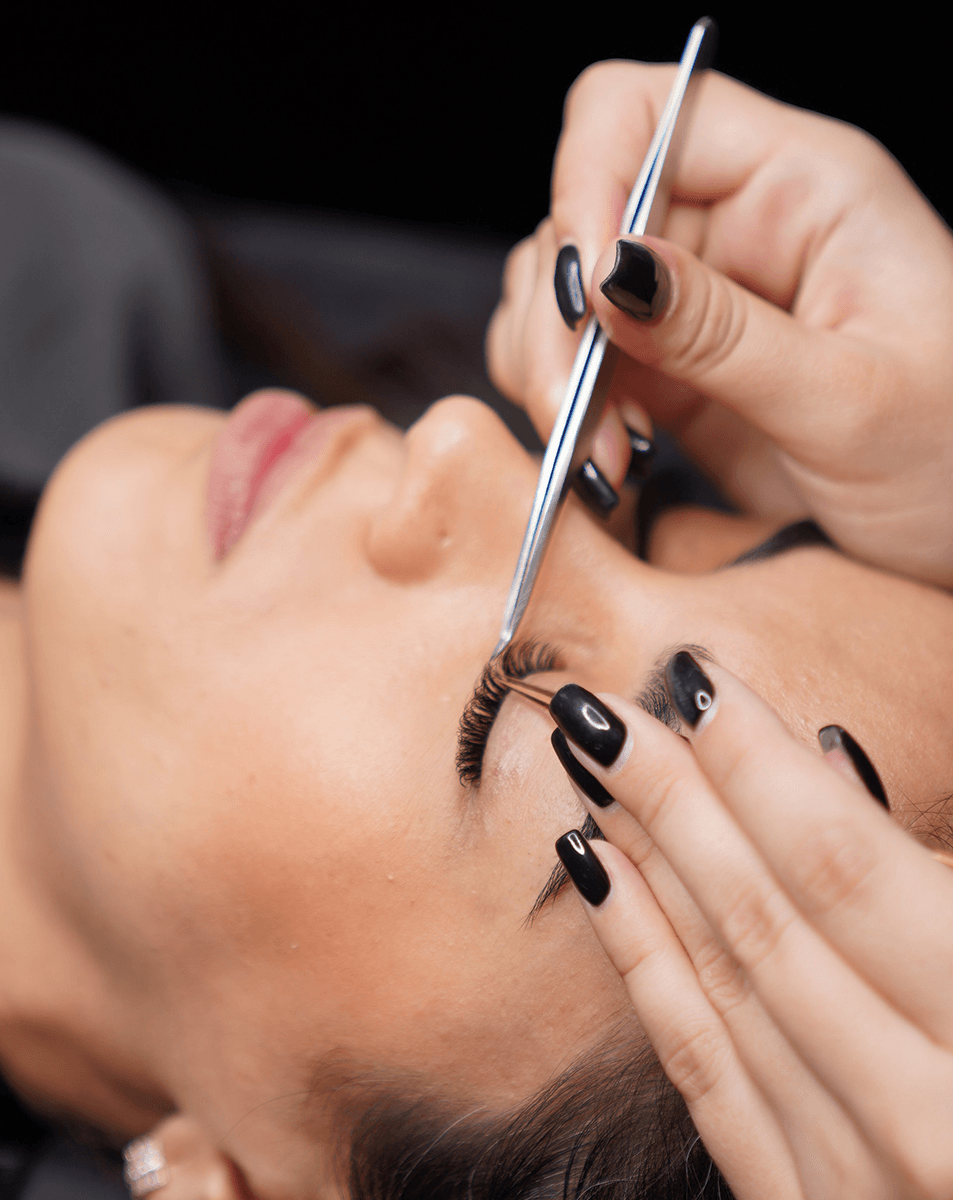 The 5 Best Lash Cleanser Picks for Your Budget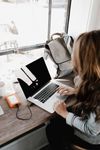 How to shampoo your lash extensions properly without spending a fortune.
Do you shampoo your eyelash extensions? You should! You pay a pretty penny for those fluffy lashes. So make those eyelash extensions last, bestie.
Keep your eyelash extensions longer by keeping them clean. And that means giving them a good shampoo every now and then with the proper eyelash extension cleanser.
But, stop right there. Don't you dare foam up your lashes with regular face soap! Regular facial cleansers can contain oils which could cause the adhesive bond of the lash glue to weaken and shorten the life of your lashes.  Your lash artist will not be happy with the results.
So what is the best eyelash extension shampoo for lash extensions? Keep reading this article for the best lash cleansers to keep your lovely lash extensions fresh and fluffy.
How We Choose the Best Lash Shampoo for You
We all want beautiful long-lasting lashes and we're willing to put in the research to find out how to have them.
Our team reads through thousands of eyelash extension cleanser reviews and social media posts to compile a short list of which eyelash extension cleansers works best for the price.
We research everywhere! We watch TikToks, YouTube videos and even Twitter posts you tag us in,, plus Instagram posts and Amazon reviews. We are out there gathering as much information as possible so you can make the most informed shopping decision.
From the most affordable options to a little more of a splurge, you'll find an extension cleanser here to fit your budget. Here are the ones we use to shampoo our lashes.
Why we picked it
This gentle formula lash wash is non-irritating and easy to use. This gentle cleanser contains plant extracts that prevent irritation and moisturize the skin around the eye. Plus, it's available at a great price on Amazon.
What you should know
Each 3.4 fl oz bottle comes with a provided cleansing brush and lash brush. This wash is paraben, sulfate and oil free and is mild and non-irritating. It has no harsh chemicals so it's suitable for sensitive skin. Plus, it's cruelty free!
Why we picked it
This organic formula is tested and certified by lash artists with a guarantee of the highest quality standards. This gentle formula contains mild plant extracts such as rosa canina fruit oil, chrysanthellum, nelumbo nucifera flower water and amino acids.
What you should know
Each 2 fl oz bottle comes with a cleaning brush and lash brush. This oil free formula is paraben and sulfate free. This product is organic, vegan & cruelty free.
Why we picked it
We like that this is a gentle foam that causes no irritation or burning for sensitive eyes. This eyelash cleanser has an exceptional amount of 5-star reviews on Amazon. It's also recommended by many lash techs.
What you should know
Each 1.69 fl oz bottle of foaming cleanser comes with a cleaning brush. This mild formula is free from fragrance, color, ethylene oxide, betaine, parabens, sulfates, polyquaternium and is cruelty free.
Why we picked it
This natural formula is gentle and safe, containing no chemicals such as parabens or sulfates. According to the thousands of reviews online, this makeup remover and lash wash will not burn or irritate your eyes.
What you should know
Each 1.69 fl oz bottle comes with a cleansing brush. This formula is oil free, color free, ethylene oxide free, paraben free, alkyl sulfate free, and fragrance free. This foaming lash cleanser is also 100% vegan and cruelty free. We like that!
Why we picked it
This one is a bit of a splurge, but totally worth it! This pH balanced and all natural lash cleanser was developed by Kerry Wood, founder of the first eyelash only salon in Australia. Not only is it an eyelash shampoo, but it can also be used as a daily facial cleanser.
What you should know
Each 3.38 fl oz bottle comes with a cleansing brush. This lash cleanser formula contains no oils, sulfates, parabens, silicone, glycerol, glycerine, ethanol, petroleum, or synthetics. It is pH balanced and it is vegan friendly.
Lash Cleaning FAQ's
It can be hard decide on a lash cleanser when looking at the sea of options for sale online.
You want to protect your lashes, the sensitive skin around your eyes and also your budget.
And there are so many options. There are many other questions that come up about washing your lashes and keeping them healthy.
That's why we've created a comprehensive guide below to answer your most common lash questions.
This will also help you choose the lash cleanser for your needs. You'll be on your way to saving your lashes quicker and making your lash artist much happier.
Is lash cleanser necessary?
Cleansing your lash extensions with the proper lash extension cleanser is important if you want them to last. Cleaning with just water or the wrong cleanser can cause the adhesive bond to the natural lash to weaken. Then you can wave goodbye to your beautiful lashes.
Why should you use lash shampoo?
Because lash shampoos are specifically designed to gently remove dirt build up, residue and makeup. They significantly boosts lash health.
It's similar to washing your hair and scalp to diminish invisible oil, dandruff and other buildup.
You need a specially formulated formula to do the right job. That's why you should buy a cleanser specifically recommended for washing lash extensions.
How can I make my lash extensions last longer?
There are several things you can do to extend the life of your fake lashes. Keep them dry - except when you're shampooing them of course.
Clean and brush them every day. Avoid harsh rubbing. Sleep on your back. Avoid rubbing your eyes.
Avoid waterproof mascara. And, of course, schedule regular lash fills. It is recommended to get a fill every two weeks, but don't wait longer than three weeks. Your lash artist will thank you.
How often should you clean your lash extensions?
Ideally, you should wash your lash extensions every day, even twice a day if you have oily skin or eyelids or wear heavy eye makeup.
It's recommended to clean lash extensions at night to remove  facial oils, dirt and eye makeup before bedtime. This way you don't wake up to lashes on your pillowcase.
Is micellar water ok for lash extensions?
While micellar water is completely safe around the eyes, when it's infused with oil it can weaken the lash glue, shortening the lifetime of your lashes. Therefore, it is not recommended as a lash extension cleanser.
Is baby shampoo good to clean lash extensions?
Although you may have seen your favorite TikTok beauty influencer using baby shampoo as a lash cleanser, it is not recommended. Don't trust everything you see on social media.
Baby shampoo may be gentle for babies, but it can contain fragrances, artificial colors and mineral oils that can break down the integrity of the glue, causing lashes to fall out. And you don't want that.
What happens when you don't clean your eyelash extensions?
Your beautiful set of lashes just won't last as long if you don't shampoo them. Not cleansing regularly can also lead to irritation, infections, poor lash growth and lash mites (eek!).
You just don't want dead skin cells, dirt, makeup and oil building up in your lash line. It's just plain gross.
How do you keep eyelash extensions fluffy?
Shampooing your lashes will make them last, but you also need to brush your eyelash extensions daily with a clean mascara wand.
Many lash cleansers come with a fresh brush just for this purpose inside the box. Or your lash artist might give you one following a lash fill.
Why do my lash extensions fall out so fast?
There are several reasons your lashes could be falling out faster. Are you wearing oil-based makeup on your lashes?
Are you sleeping on your face at night? Are you shampooing your eyelash extensions regularly to keep them clean?
There also could be other factors at play that are not your fault. The humidity can impact how long your lashes last. Poor lash application can also be a factor. Make sure you go to an expert lash artist for your fill.
Why do my eyelash extensions feel crusty?
If your eyelash extensions feel crusty right after your lash appointment, it could be the adhesive. Because your lash extensions are attached using an adhesive, it can take about 24-48 hours for your lashes to settle.
How do you tell if you have lash mites?
With daily washing as part of your beauty routine, we hope you won't be a victim of lash mites.
The symptoms of lash mites are itching, burning, irritation inside your eyelid, crusty red edges on your eyelid and natural lashes, eye pain, blurry vision, or unexplained tearing up of your eyes. Consult a medical professional if you think you may have an eye infection.
Why do I get blepharitis with eyelash extensions?
You may develop anterior blepharitis if you have flaky skin on your eyelid or if you develop a bacterial infection on your natural lashes.
Eyelash mites can also cause blepharitis symptoms. This is why shampooing your lashes regularly is so important to keep your lashes healthy.
Wrapping it Up
So, which is the best cleanser for lash extensions? Any of the products listed above pass our test for a great lash cleanser and eye makeup remover. We have tried and absolutely love all of them. We trust any of them for our lashes.
Try these out and see how they work for you. We know you'll find your favorite. Here's to long-lasting, fluffy lashes and staying fabulous!
Please check out our other beauty product reviews. We write about the products that you want reviewed. From skincare to makeup and everything else beauty related. We are here to research and review for you.