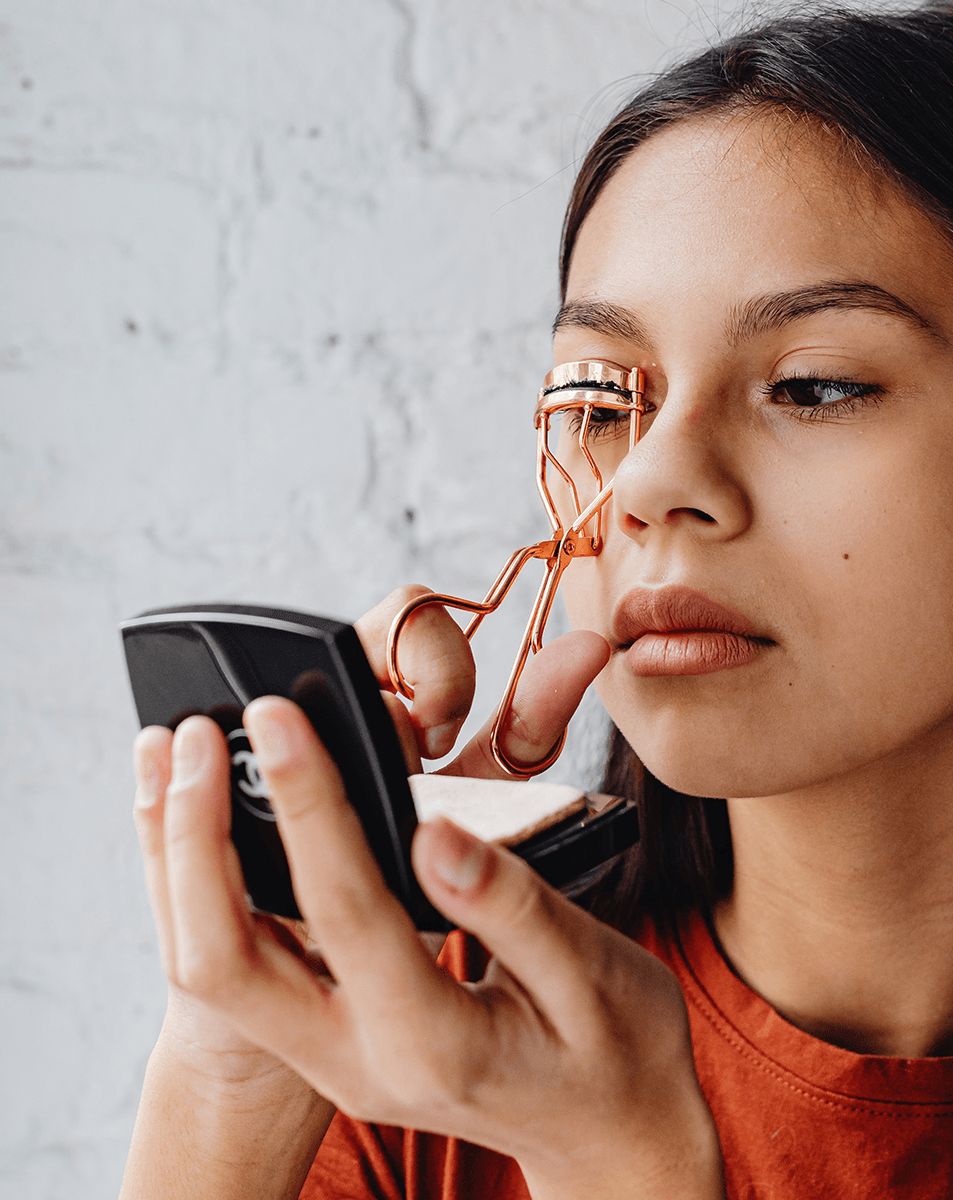 The Best Eyelash Curlers for Stubborn, Straight Lashes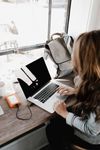 You can have curly lashes! We found the six best eyelash curlers for even the most stubborn, straight lashes.
We know how nice it is to have beautiful, fluttery eyelashes. That's why we've put together this list of the top 6 eyelash curlers for straight lashes.
Whether you are looking for a traditional metal curler or something a travel size curler, we've got you covered.
You deserve the best eyelashes possible and now there is no excuse not to have them. And not all eyelash curlers are the same!
With our list of the top curlers for straight lashes, you can find a good eyelash curler for you and achieve those enviable lashes in no time at all.
How We Choose the Best Makeup Tools for You
It can be hard to know which eyelash curler is the best for you, especially with all of the different brands and models on the market.
Not only are there a lot of different brands and models of eyelash curlers on the market, but each one claims to be the best. It's hard to know where to find the best and most affordable eyelash curler.
We read through thousands of reviews from Amazon, plus TikTok videos, Instagram posts, Twitter posts and YouTube videos to find the best lash curler for you.
After reading this article, you will know exactly which is the best eyelash curler for you.
Why We Picked It
Forget about your straight, uncooperative lashes! With the Shu Uemura New Generation eyelash curler, you can achieve gorgeous, curly lashes in just seconds.
This excellent curler is perfectly designed for short lashes, providing just the right amount of curl.
The result is a natural, beautiful look that will open up your eyes and give you a swept-up lash look that will turn heads.
The Details
With its precise application, you can emphasize different parts of your lashes without pinching your skin.
Why We Picked It
This innovative eyelash curler will lift natural lashes for a soft, voluminous look in just seconds. Plus, it's super easy to use - so you can get salon-worthy lashes at home with ease.
The Details
Just squeeze and hold the curler for a few seconds, and you'll be ready to go. Plus, this package includes extra silicone pads, so you can always have a fresh pair on hand.
Why We Picked it
This sleek and chic eyelash curler will give you the perfect curl every single time. With a medium curve that is ideal for almond shaped eyes, this curler will give you beautiful, voluminous lashes that will frame your eyes perfectly.
The lightweight design means that you can take it with you on the go, and the smooth operation ensures that you'll get a flawless curl every time.
The Details
This award-winning eyelash curler is designed to be effortless. Its broad curve grabs every last lash, no matter the eye shape, for the perfect, eye-framing fringe.
Flexible silicone rubber pads are gentle and safe on lashes, and the precision hinge ensures a perfectly even curl.
Why We Picked It
If you're looking for an eyelash curler that will give you gorgeous, voluminous lashes while being gentle on your delicate skin, then the Japonesque Go Curl Eyelash Curler is the perfect choice for you!
This curler has an extra soft and gentle lash pad that ensures your lashes are never damaged or pulled during use.
The Details
It's compact size makes it perfect for taking with you on the go! Whether you're headed to the office or off on a weekend getaway, this curler will ensure you always have flawless lashes.
Why We Picked It
Looking for an eyelash curler that can give you traffic-stopping lashes? Then check out our best-selling eyelash curler!
This innovative curler has a unique broad curve that curls lashes from the inner to outer corner, giving you perfect, glamorous curl every time. Plus, its sleek design makes it easy to use and comfortable to hold.
The Details
This popular eyelash curler includes replacement rubber pads. The flexible silicone rubber pads are gentle and safe on lashes.
They are also meticulously contoured and easy to use, making them a great choice for people with all different types of eye shapes.
Why We Picked It
If you're looking for the perfect way to add some drama to your lashes, look no further than the Picture Perfect Duo from tarte.
This set includes an eyelash curler and a deluxe sample of tarte's bestselling lights, camera, lashes™ 4-in-1 mascara, so you can get the full lash experience.
The Details
The eyelash curler is ergonomically designed for easy use along the lash line and features a silicone pad for just the right amount of pressure.
This ensures that your lashes are evenly curled for a bombshell look. And with the included mascara, you'll have everything you need to take your lashes to new heights.
Eye Curling FAQ's
Eyelash curlers are one of the most popular beauty tools, but they can also be one of the most confusing.
If you've never used an eyelash curler before, or you're not sure how to use one, it's natural to have questions.
We've compiled a list of the most frequently asked questions about eyelash curlers. This will help you figure out which type of curler is best for your curled lashes, learn how to use them properly, and avoid common mistakes.
How do I keep my straight eyelashes curled?
To use an eyelash curler for the best effect, clamp the lashes at the base near the roots and hold for about 10 seconds.
Curl in the opposite direction of how they grow - if they grow downwards, curl upwards. Be careful not to clamp too hard as this could damage your lashes.
If you don't have an eyelash curler, you can heat it up by running it under hot water for a few seconds. Then clamp it close to your lashes and hold for about 10 seconds.
Can you train straight eyelashes to curl?
It is possible to train your straight eyelashes to curl. This can be done with a Lash Serum and an eyelash curler. The process can take up to 12 weeks, but it is possible to see results in as little as four weeks.
First, you will need to purchase a quality lash serum that contains active ingredients like biotin and peptides. These will help to strengthen and condition your lashes, making them more resistant to breakage and less likely to fall out.
Next, invest in a good quality eyelash curler. Heat the curler before use so that your lashes will be better able to hold the curl. Apply the serum to your lashes before using the curler. Curl your lashes for 10-15 seconds.
Why are my eyelashes straight?
Although there are some genetic factors at play, the most common reason for straight eyelashes is due to the use of cosmetics.
When you curl your eyelashes with a curler, you're actually breaking them and then reforming them into a curved shape. Over time, if you curl your lashes too much or too often, they can start to break off and grow back straighter.
Why are my eyelashes straight down?
It's possible that your eyelashes are just naturally straight down. However, if they've not always been this way it's more likely that your eyelashes are drooping because of something wrong with your eyelid.
Some common causes of drooping eyelids include:
-Aging
-Eye fatigue or overuse
-Heavier upper eyelids due to fatty deposits or skin inflammation
-Muscle weakness in the upper eyelid
-Drooping of the eyebrows
-Nerve damage to the muscles around the eye

If you're experiencing any of these symptoms, it's important to see a doctor so that they can determine the cause and recommend a solution.
Does Vaseline make lashes stay curled?
There is no scientific evidence to support the claim that Vaseline makes lashes stay curled. In fact, using Vaseline on your lashes may actually have the opposite effect and make them droop over time.
The best way to keep your lashes curled is to use an eyelash curler regularly. Curling your lashes before you apply mascara will help them stay in place all day long.
Why won't my lashes stay curled?
The possibilities are endless as to why your lashes won't stay curled, but the most common reason is you're using a subpar lash curler and/or using it incorrectly.
Place the curler close to the base of your lashes and squeeze for about 10 seconds before gradually releasing. If you only curl the tips of your lashes, they'll look droopy before midday.
Do eyelash curlers really make a difference?
Yes, eyelash curlers do make a difference. They can help give your lashes more lift, curl and definition. When used correctly, an eyelash curler can also help create the illusion of longer, fuller lashes.
Do eyelash curlers damage your eyelashes?
Eyelash curlers can definitely damage your eyelashes if you're not careful, especially a heated lash curler.
Curling your lashes too often, or using an old, worn-out curler can damage the hair follicles and cause your lashes to fall out.
If you're going to use an eyelash curler, it's important to make sure that the curl is gentle and doesn't pinch your eyelashes. Be sure to apply a light coat of mascara or other lash conditioner before curling your lashes to help protect them from damage.
Why do my eyelashes uncurl when I use mascara?
When you use mascara, the eyelashes are coated with a product that helps them stay curled. However, if you rub your eyes too hard or if your eyelashes are particularly long and curly, they may uncurl anyway.
Some people also find that their eyelashes uncurl as the day goes on, especially if they're wearing a waterproof mascara. This is because waterproof mascaras contain heavier ingredients that can weigh down the lashes over time.
Do you use eyelash curler before or after mascara?
Some like to curl lashes before mascara because it helps them hold the curl better and look more voluminous.
Some people prefer to curl their lashes after they've put on mascara, because it's easier to get at the lashes that way. But either way will work; it's really just a personal preference.
Best Eyelash Curler for You
So, what is the best lash curler? According to our research, out of all of the products we looked at, the Shu Uemura Eyelash Curler was voted as being number one by both Amazon customers and social media users.
But, it's important to find a lash curler that feels comfortable in your hand and has a good grip – you don't want it slipping while you're trying to curl your lashes!
If you click on the buttons, you can check prices on some of our top recommended lash curlers. We hope this article has helped you find the perfect lash curler for you.
By the way, we know you're also interested in heated eyelash curlers. Heated lash curlers are all the rage at the moment.
We are still undecided about which heated lash curlers are best. You'll be the first to know once we do a heated eyelash curler review!