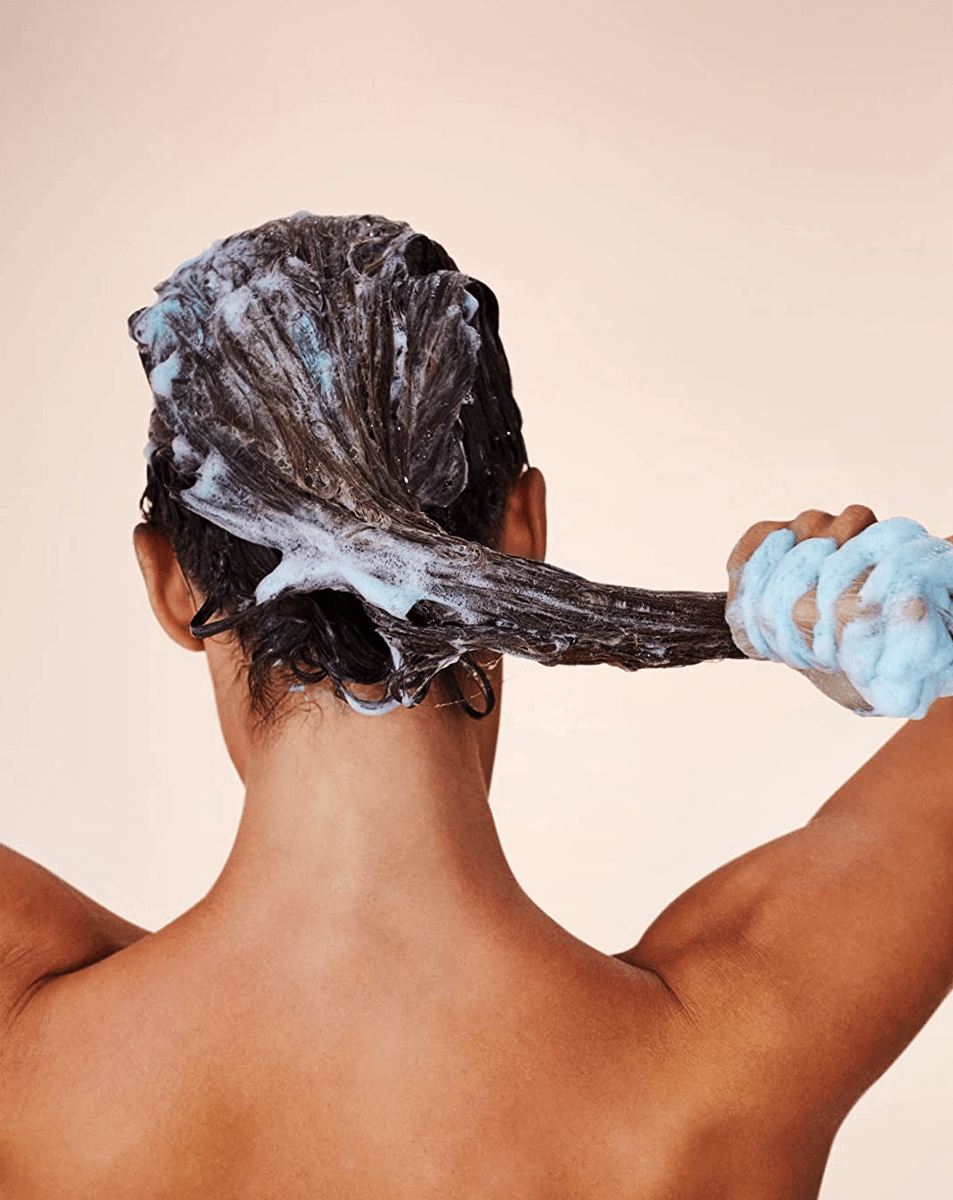 Fix it Now: Best Blue Toner for Orange Hair After Bleaching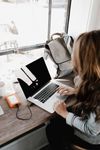 Did you do a bleaching oopsie with your hair? We can help! Here is a list of the best blue toners for fixing your brassy hair after bleaching!
Have you recently bleached your hair and are now stuck with an undesirable orange color?
A toner can help you get the perfect color on your hair after bleaching. There are many different blue toners on the market to correct orange bleached hair, so it can be tough to know which one is right for you.
In this post, we will reveal the best blue toners for orange bleached hair and how to use them properly to color correct your colored hair
You deserve to have the perfect hair color after going through the bleaching process.
With the help of a blue toner, you can achieve that goal. Be sure to read this post so that you know which product is right for you and how to use it correctly!
How We Choose the Best Blue Toner for Your Hair
What is the best blue toner for your newly bleached hair? We want to know! That's why our team reads through thousands of Amazon reviews, TikTok and YouTube videos and social media posts so you don't have to!
We've compiled a list of the absolute best toners for toning orange hair. We know after reading this article you will find the best product for your hair.
Why We Picked It
This product is specifically designed to take care of brassy orange tones in lightened brown hair.
The exclusive blend of ingredients like Multi-Spectrum Defense Complex and Bio-Advanced Peptide Complex will give your hair that extra bit of protection it needs from fading and losing color intensity.
Moreover, this color balance shampoo & conditioner combo can preserve up to 89% of your hair color for up to 18 washes.
Why We Picked It
Transform your light blonde hair with the revolutionary Manic Panic Virgin Snow Amplified Blond Toner.
Forget about those nasty brass yellow tones and get ready for a pure white canvas that looks dazzling and brighter than ever.
Thanks to it's double action—which colors and conditions hair simultaneously—this vegan and cruelty free toner is sure to make you look like a Hollywood star!
The Virgin Snow shade is specifically engineered to help remove brassy tones on the lightest level ten blonde, while providing an extra shot of deep conditioning to lock in moisture and keep your strands healthy.
And because it contains no PPD, ammonia, parabens, gluten or resorcinol, it won't damage your tresses either. Plus, it's made right here in the USA and tested on celebrities — not animals.
For best results, this fabulous toner should only be used on hair pre-lightened to a level nine or ten platinum blonde using Manic Panic Flash Lightning Bleach Kits.
Why We Picked It
Have you heard about AVEDA's Blue Malva Shampoo? If not, this is the moment for you to discover a game-changing shampoo that will transform your hair into its optimal state!
With natural ingredients galangal and blue malva, this shampoo adds silvery brightness to gray hair and neutralizes brassy undertones in all shades. This is your go-to essential for an unforgettable glow!
The smell of the product is nothing less than fantastic as it includes Aveda's own pure-fume aroma with certified organic ylang ylang, lemon, eucalyptus and other pure flower and plant essences whose fragrance can linger within your hair throughout the day.
Say goodbye to dull and brassy tones caused by environmental pollutants on naturally dark brunette hair!
The AVEDA Blue Malva Shampoo will give your hair a much needed dose of hydration while giving a nourishing boost so you can look like you just stepped out of a salon.
Why We Picked It
We're lovin' Redken Color Extend Brownlights - the best blue shampoo out there! Perfect for natural or color treated brown hair, Redken will help correct and prevent any brassiness.
After one wash with this sulfate-free toner and color corrector, you'll be rocking beautiful, healthy looking locks that are sure to turn heads.
There's no need to worry about spending tons of money on dyes or expensive treatments either - just lather up with this must-have brunette hair essential and you'll be good to go.
Why We Picked It
Are you rocking icy blonde or rich brunette tones but can't seem to shake off those unwanted orange and brass hues?
Formulated with coconut oil, this shampoo not only adds shine to your mane, but helps prevent breakage and split ends too.
Plus its hypoallergenic tiare flower extract nourishes each individual strand and seals the cuticles to lock in color while cleansing.
Love icy Khaleesi vibes that turn heads? Or a glossy brunette look? Whether it's high level blonde, dark blonde, or warm tones, nothing gives you more of an edge than using this shampoo.
It's the perfect way to keep brassy hues at bay so you can rock your look without any worries.
Why We Picked It
It's time to Crush Brassy Tones and take your hair game to the next level! Introducing John Frieda's Blue Crush System.
This revolutionary duo works together to effortlessly neutralize unwanted brassy tones and leave you with flawless cool brunette locks.
So say goodbye to coloring your hair every two weeks and keep it fresh with Blue Crush.
No more staining - thanks to the dual penetration system, there's zero bathroom staining and no need to use gloves!
Safe for both color-treated and natural hair - this conditioner is formulated with a tri-dye blend, doesn't contain peroxide or ammonia, so everyone can enjoy its amazing results.
Not only does the Blue Crush Conditioner get rid of annoying orange hues in brown hair, it also gives you ultra-glossy strands that will instantly turn heads.
Why We Picked It
Are you ready to kick brass? Let's talk about dpHUE Cool Brunette Shampoo.
Are your brown locks going a bit brassy and don't have the time to head to the salon? No sweat - this richly foaming and color-safe shampoo has you covered.
Not only does it use specially formulated blue pigments to neutralize those unwanted orange, red, and brassy tones, this sulfate free formula will also add shine and vitality for hair that looks like it just left the salon.
It's gentle on your locks too - hibiscus flower extract and silk proteins strengthen your strands for a boost of brightness.
Plus, with no parabens, sulfates, phthalates, gluten or silicone - this shampoo is all about having healthy hair everyday.
Why We Picked It
So you've lightened your hair and experienced the joy of going from brunette to a lighter shade. But now you're noticing those unwanted brassiness or yellowish tones in your locks.
Matrix Brass Off Blue Shampoo is here to help! With this amazing shampoo, you can get rid of those brassy tones and refresh your hair with cool tones so you look just how desired.
It's unlikely that anyone enjoys having brassy-looking hair. The Matrix Brass Off Blue Shampoo is something you and your hair will love, as it neutralizes brassy tones while depositing balancing and vibrant blue-violet pigments into your tresses.
Pro tip: pair it with their Brilliance Blue Conditioner for a one-two punch of awesome!
If you're looking for smooth, shiny, and overall healthier looking hair without worrying about dull or overly warm hues, then the Matrix Brass Off Blue Shampoo is definitely for you.
Why We Picked It
This advanced protective formula uses blue pigments that make your brunette hair color look richer and deeper, without needing frequent trips to the hair salon.
Plus, this formula has UV filters and restored ingredients to help keep your color from fading away.
Not only does ProVoke Touch of Brunette offer great hue protection, it also includes Inca inchi oil to restore tired tresses with strands becoming softer, smoother and glossier after each use.
This easy solution makes great hair days effortless and possible from the comfort of your home - leaving balayage or ombre shades looking brighter than ever!
Best of all, it's sulfate, paraben & silicone-free so you don't have to worry about harsh chemicals damaging your new highlights.
Why We Picked It
Out with the orange and brass, in with the sleek and shiny. Featuring blue toning shampoo and conditioner with  a nourishing amber woody scent—it translates to an experience that'll get your hair looking like royalty.
Made with natural blue tansy oil that gently cleanses and moisturizes while also fighting against oranges tones for long-lasting color vibrancy.
And it won't just do wonders for you head of hair either: enjoy sulfate-free, paraben free, phthalate-free formulas that are kind to natural brown hair, dyed browns, and highlights alike.
And they're even vegan, too! So you can lather on the love knowing you care not just for hair but also for animals around the world.
Blue Toner FAQ's
You want to color correct your orange hair at home, but you're not sure how to use blue toner.
Most people don't know how the color wheel works to use blue tinted toner to color correct their orange hair or yellow hair. This can lead to frustration and a lot of wasted time and money.
We've put together this list of the most frequently asked questions about using blue toner to color correct orange hair. By reading these FAQs, you'll be able to correctly use blue toner to achieve the results you desire.
Will blue shampoo tone orange hair?
Yes, blue shampoo will tone orange hair. The blue color in the shampoo will cancel out any intense orange tones in your hair, leaving you with a cooler, more blonde shade.
What happens if you put blue over orange hair?
Depending on the shade of blue, it can either brighten up orange hair or give it a cool, icy tone. For a brighter look, go for shades like baby blue or sky blue.
If you want to achieve an icy effect, opt for shades like navy blue, royal blue, or emerald blue.
Is blue or purple toner better for orange hair?
There is no definitive answer to this question because everyone's hair reacts differently to different shampoos.
However, some people say that blue shampoo is better for removing brassiness from orange hair, while others say that purple shampoo is better for the job.
The best way to find out which shampoo works best for you is to try out a few different ones and see which one gives you the best results.
And remember, it's important to use a clarifying shampoo every so often to remove any built-up residue that may be blocking your hair's natural color from shining through.
How long should you leave blue shampoo on orange hair?
You should leave blue shampoo on hair for about 3 minutes to remove brassiness.
However, it's important to note that blue shampoo is not a long-term solution for removing brassiness from hair.
Over time, the brassiness will slowly creep back in, so you'll need to use the shampoo every once in a while to maintain your desired color.
What happens if you leave blue shampoo on too long?
If you leave blue shampoo on your hair too long, it can cause your hair to become dry and brittle. Over time, this can cause your hair to break and fall out.
It's important to be careful when using blue shampoo on bleached orange hair, as it can be very harsh on the hair.
Be sure to follow the instructions on the bottle carefully, and always rinse your hair thoroughly after using it. Also, use a deep conditioning mask regularly to moisturize your processed hair.
How do you neutralize orange hair with blue?
Blue shampoos are designed to cancel out the warmth of orange and yellow tones, leaving behind cool shades of silver, blue, and violet.
To use a blue shampoo effectively, start by wetting your hair completely then lather up the shampoo and apply it to your scalp.
Be sure to massage it in well so that the product can penetrate deep into your hair follicles.
Leave it on for two or three minutes before rinsing thoroughly.Repeat this process once or twice a week as needed.
Does blue hair dye cancel orange hair?
It can, but it depends on the formulation of the blue hair dye. Some blue hair dyes are designed to cancel out orange hair, while others are not.
If you're looking for a blue hair dye that will cancel out your orange hair, be sure to look for one that is specifically labeled as an "anti-orange" hair dye.
The Best Blue Toner for You
So what is the right blue toner for unwanted orange tones on dark hair after bleaching? According to customer reviews, the best products include the brands we listed above.
We've included links to Amazon so you can check out prices and reviews of these products for yourself.