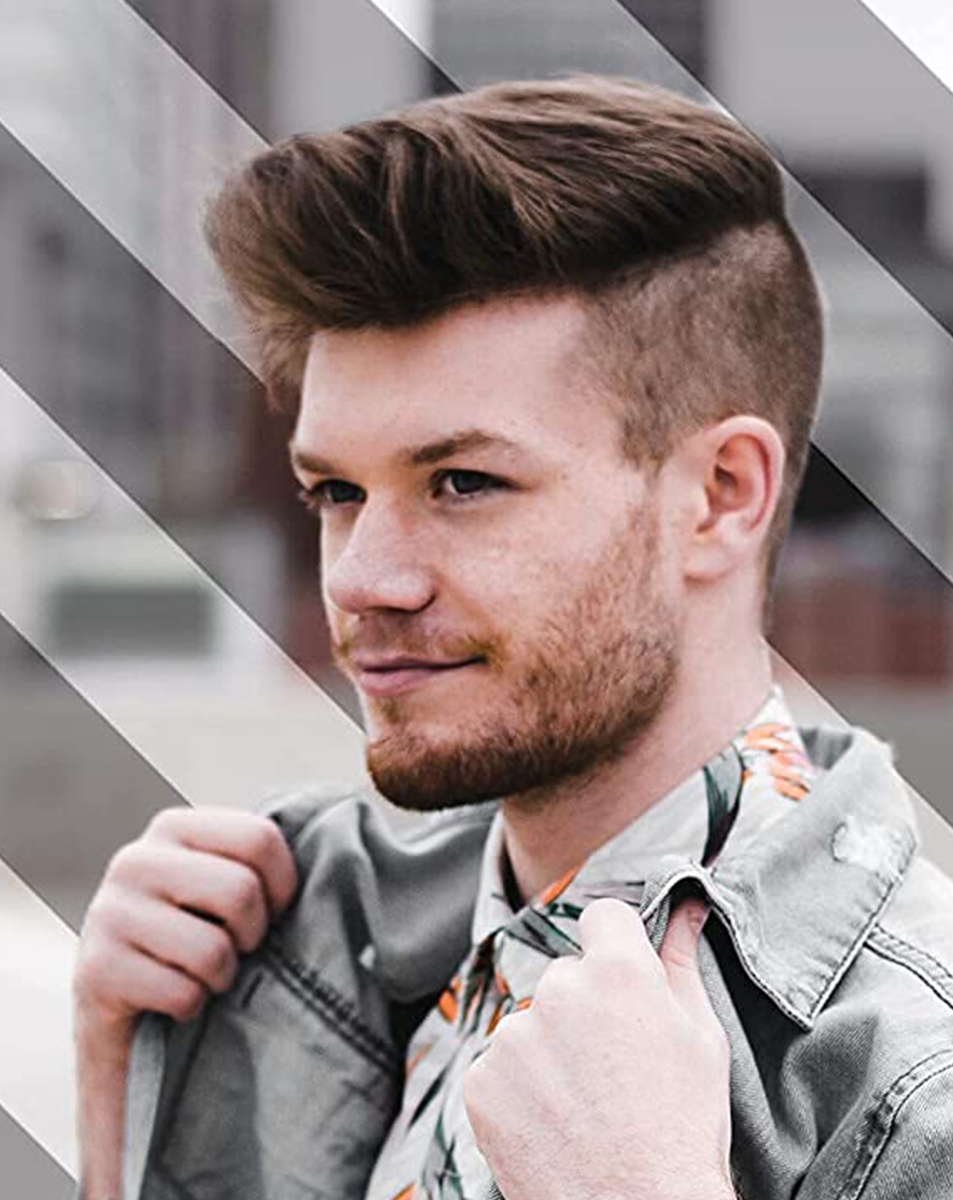 The Best Hair Styling Powder for Men with Thinning Hair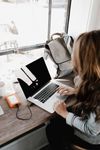 Hair powder adds texture and volume, making hair look thicker and fuller. If you haven't tried it yet, definitely give one of our favorites a go.
If you have thinning hair, you know how frustrating it can be. You try all sorts of different products in the hopes of finding one that will help your thin hair look fuller and thicker.
If you have not yet tried hair powder yet, then you should definitely give it a go! This unique product helps add texture and volume to hair, making it look thicker and fuller. We wanted to know which ones work the best so we put them to the test!
How We Choose the Best Hair Powder for You
What is the best styling powder? We wanted to know!
That's why our team reads through thousands of Amazon reviews, TikTok and YouTube videos and social media posts to compile a list of the absolute best hair powders. We know after reading this post you will find the best product for you.
Why We Picked It
Need a little extra oomph in your hairstyle? Level 3 is here to give you the volume and texture you desire without any oily or greasy residue.
This easy-to-use powder is perfect for men who want a clean matte finish with just a few simple sprinkles. It's also great for adding volume and texture to your hair.
Why We Picked It
Looking for a volume boosting hair powder that will give you gravity-defying lift and hold? Look no further than Slick Gorilla. This hair styling texturizing powder is perfect for anyone who wants to create a natural look with a matte finish.
The best part? It has an invisible hold, so your hair will look great all day long. Plus, this hair powder is also great for adding strength and volume to your hair.
So if you're looking for a product that will help you survive the urban jungle, look no further than Slick Gorilla.
Why We Picked It
Looking for a little lift? Uppercut Deluxe is your ticket to volume and texture with a natural finish. This reworkable product is easy to use and versatile, making it perfect for crops, quiffs, and everyday styles.
And because it's a powder, it's a great solution for guys who don't like traditional hair products but need something to help them look their best.
Just shake and rake it through your hair for the desired effect. So go ahead and give yourself a little boost with Uppercut Deluxe.
Why We Picked It
If you're looking for a powder that won't weigh your hair down or leave any residue, DEGENTZ is the perfect choice. With its light and fresh formula, DEGENTZ gives you effortless style without any greasy build-up.
And because it's formulated to not leave any trace of oil on your hands or skin, you can say goodbye to those unwanted side effects of traditional hair products.
Whether you're trying to achieve a high-maintenance style or just want a little extra boost, DEGENTZ has you covered. Its texturizing properties will leave your hair looking full and lifted, and it's strong enough to keep up with your busy lifestyle.
Why We Picked It
Looking for a light, yet strong hair powder that provides a natural matte finish? Look no further than Tomb45 Pure Powder! This versatile texturizing powder can be used on almost any hair type, and comes in a generous 20g bottle.
It's perfect for creating unique styles without weighing down your hair. Plus, it leaves no residue behind!
So if you're looking for a volumizing hair powder that will give your hair a fuller, thicker appearance with a matte finish, look no further than Tomb45 Pure Powder.
Styling Powder FAQ's
You're probably wondering, what is this magic substance, anyway?
Styling powder is a new, innovative product that gives you the power to style your hair any way you want. It's perfect for creating volume, texture and hold.
This unique powder transforms into a flexible paste when mixed with water, so it will stay in place all day long without making your hair feel stiff or crunchy.Here are the most frequently asked questions about this product.
Is this powder good for hair?
Yes! It can be a great way to add texture and hold to your hair. It's especially good for creating messy, undone styles.
However, it can also be a bit drying, so make sure to use a conditioner if you have dry hair.
Is hair powder good for thinning hair?
Yes, it is is good for thinning hair. It gives your hair some volume and makes it look like you have thick hair. It also helps to hold your hairstyle in place all day long.
Does hair texture powder work?
Some people seem to love hair texture powder because it makes their hair feel more voluminous and helps to camouflage any visible scalp.
Others find the powder messy and difficult to work with, and say that it doesn't really do much in terms of adding volume or hiding scalp.
Ultimately, whether or not hair texture powder works is going to depend on your individual hair type and preferences.
If you're curious about trying it out, go ahead and give it a shot - but be prepared to experiment a bit until you find the right product and method for you.
What are common ingredients in these powders?
Most hair powders include cornstarch, arrowroot powder, rice powder and tapioca starch.
These ingredients help to absorb excess oil and sweat from the scalp and hair, which can help to reduce scalp odor. They also help to give hair a light, volumized texture.
Citric acid is also an ingredient in hair styling powders. It helps to stabilize the product and extend its shelf life.
Citric acid is also a natural preservative and has anti-bacterial properties. This makes it a good choice for styling powders, which can be susceptible to bacterial contamination.
What do barbers sprinkle in the hair?
Some barbers sprinkle hair powder in the hair to absorb oily or greasy residue. It also helps to give the hair some texture so that it can be styled. Hair powder comes in a variety of colors, so it can also be used to cover up gray hairs.
What is the powder that barbers use?
The powder that barbers use is called talcum powder, or baby powder. It's made of magnesium silicate and is used to absorb moisture and sweat. Talcum powder also helps to prevent skin irritation.
How do you apply styling powder?
You can apply it by shaking it over your damp hair and then using a brush or fingers to distribute it evenly through your hair. You can also use your fingers to work it in.
This is a great for adding texture and volume to your hair. It's also a great way to tame frizz and flyaways. Just be sure to avoid over-applying, as too much powder can make your hair look heavy and greasy.
Is hair powder better than wax?
There is no definitive answer to this question because it depends on personal preference and the type of hair texture.
Some people find that hair powder gives a more natural look, while others find that hair wax creates a stronger hold. Ultimately, it's up to the individual to decide which product works best for them.
Can you use hair volumizing powder daily?
Yes, you can use hair volumizing powder daily. In fact, it's a good idea to use it daily, especially if you have thin or fine hair.
Volumizing powders help to add texture and thickness to your hair, making it look fuller and more voluminous. They are also great for creating beach waves and adding volume to your style.
Is texturizing spray or powder better?
It depends on your hair type and desired look. Texturizing spray will add volume and hold, while hair powder will give your hair a matte finish and absorb oil. Experiment with both to see which works better for you.
Which is better sea salt spray or powder?
There are pros and cons to both sea salt spray and powder. Sea salt sprays are great because they give your hair a tousled, beachy look, and they help to add volume and texture to your hair strands.
However, many sea salt sprays contain sulfates, which can be harsh on your hair and strip it of its natural oils.
Powder is a good choice if you want more control over the amount you're using, and it's also great for adding texture without making your hair too stiff or crunchy.
However, it can be difficult to get an even distribution of the powder when you're putting it in your wavy hair, and too much can make your hair feel dry and brittle.
Is styling powder the same as dry shampoo?
There are a few key differences between styling powder and dry shampoo. Dry shampoo is designed to absorb excess oils and sweat from greasy hair, while hair powder is designed to add volume and texture to the hair.
Hair powder also usually contains fibers that help thicken the hair, while dry shampoo does not.
The Best Hair Products for You
So what is the best hair powder for hair styling? According to our findings, it looks like the best products include the brands we listed here.
We've included links to shop so you can check out prices and reviews of these products for yourself. And don't forget – experiment with different products until you find the one that works best for you.
If you have a bald spot on your head you may want to consider a hair topper. Tap the button here for a list of the best hair toppers you can buy to disguise bald patches on your head.