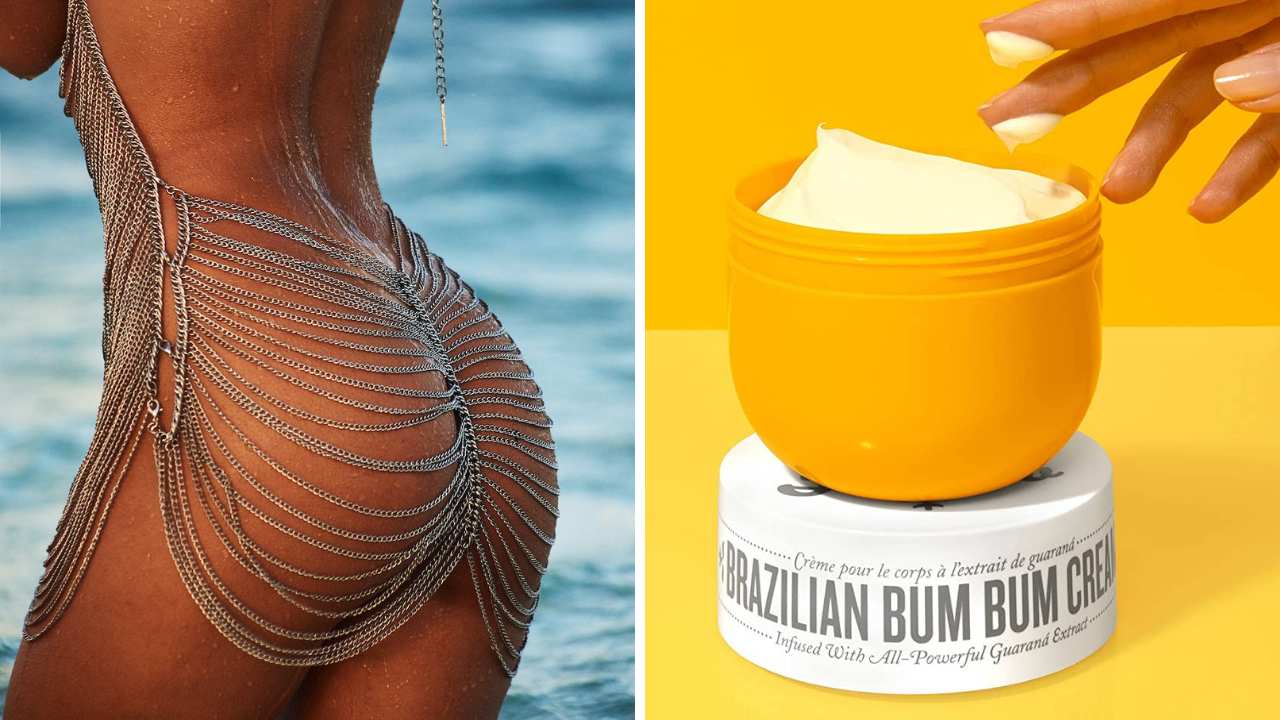 Booty on a Budget: The Best Brazilian Bum Bum Cream Dupe!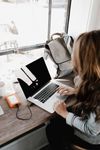 You can get smooth and toned skin without spending a fortune on high-end bum creams. Here are the top 5 Brazilian Bum Bum Cream dupes we found!
Are you looking to get that gorgeous Brazilian booty without breaking your iced latte budget?
Well, then it's time for us to introduce you to the best budget-friendly dupes of the iconic Brazilian Bum Bum Cream!
Whether you are just starting your skincare journey or already a beauty junkie on a mission for healthy skin and body goals, this post is sure to help you achieve them all.
We have scoured through endless reviews from our favorite beauty forums and gathered up 5 of the most amazing finds that will give you those luscious curves on a budget–no pricey imports required. So let's dive in!
How We Choose the Best Dupes for You
What are the best dupes for the iconic Brazilian Bum Bum Cream?
We want to know! That's why our team reads through thousands of Amazon reviews, TikTok and YouTube videos and social media posts so you don't have to!
We've compiled a list of the absolute best creams for your bum. We know after reading this article you will find the best dupes for you.
We all know Sol de Janeiro Brazilian Bum Bum Cream, the cult favorite body cream that will help you turn your bum from meh to marvelous!
Oozing with exotic ingredients like cupuaçu butter, açaí oil and coconut oil, plus guaraná for a smooth tightening effect, this body cream will leave you feeling soft, supple, and totally sexy.
Bring Sol de Janeiro into your daily routine and make sure you're equipped with irresistibly smooth booty every time. Your bum will never be the same.
Don't want to pay full price for luxury body creams? No problem! Check out these dupes instead!
Why We Picked It
Have you been searching for a great dupe to Brazilian Bum Bum Cream, but for half the price? Then keep reading!
This shea butter infused firming lotion will have your booty looking and feeling firmer in no time.
With a tantalizing ultimate summer fragrance of cucumber, salted caramel and vanilla bean extract, Divine Derriere's revolutionary formula comes infused with Volufiline, an all-natural plant extract that promotes fullness and skin elasticity.
We like the convenient push-top dispenser that eliminates any mess - just press, dispense and apply! Wave goodbye to dry, flaky skin in an instant.
Now you can say hello to firm skin and smoother and tighter curves with Divine Derriere's Brazilian Booty Cream!
Why We Picked It
Get ready for another dupe! This natural shea butter formula will deeply moisturize, soften and nourish dry skin while promoting elasticity.
It contains cupuacu butter which helps prevent dryness and restore firmer elasticity, while guarana extract enhances the appearance of a smoother skin.
They top this cream off with pistachio seed oil which locks in moisture to create a protective barrier against dreaded dryness.
Why We Picked It
Pistaché Pistachio Body Butter, a clever concoction from fourth generation pistachio growers, promises you skin so smooth, you'll feel as if you just stepped out of a spa.
Rich with pistachio oil, vitamins E and fatty acids, the soothing oil whisks away dryness to reveal skin so soft it will have your friends green with envy.
And don't forget about the luscious, rich scent of pistachio biscotti; this indulgent aromatherapy will transport you straight to the Roman countryside.
Body butter has never been more delicious! So get ready – your rapturous routine awaits!
Why We Picked It
Treat your skin to a little TLC with Alba Botanica Kukui Nut Body Cream.
This plant-based blend of botanical extracts, infused with kukui nut goodness, will have you feeling smooth as a nut all day!
Kukui nut is full of essential fatty acids and nutrients that help soften, nourish and nurture skin.
Added with the tropical oils, shea butter and cocoa butter, you can pamper yourself with this luxurious body cream anytime you please.
Plus, no parabens, phthalates or harsh sulfates to worry about – just natural skin love! All while never worrying about animal testing being involved; this product is recognized by the Leaping Bunny Program.
Why We Picked It
Soap & Glory Smoothie Star Body Butter is a decadent treat for your skin!
Its super-rich and indulgent five oil butter formula will leave your skin feeling soft and supple… it'll be begging for more!
The unique blend of a coconut oil base with shea butter, vitamin E and plant-based oils deliver deeply penetrating moisture that won't feel greasy.
That goes for even the most persistent areas like knees and elbows — you know, where sandpaper is everyone's new accessory?
But it's not just about the hydration! You can indulge in the addictive scent of this body lotion for some soulful self care that leaves your body softer and your senses awaken.
Who needs a spa day when you can have one every single day with Soap & Glory Smoothie Star Body Butter!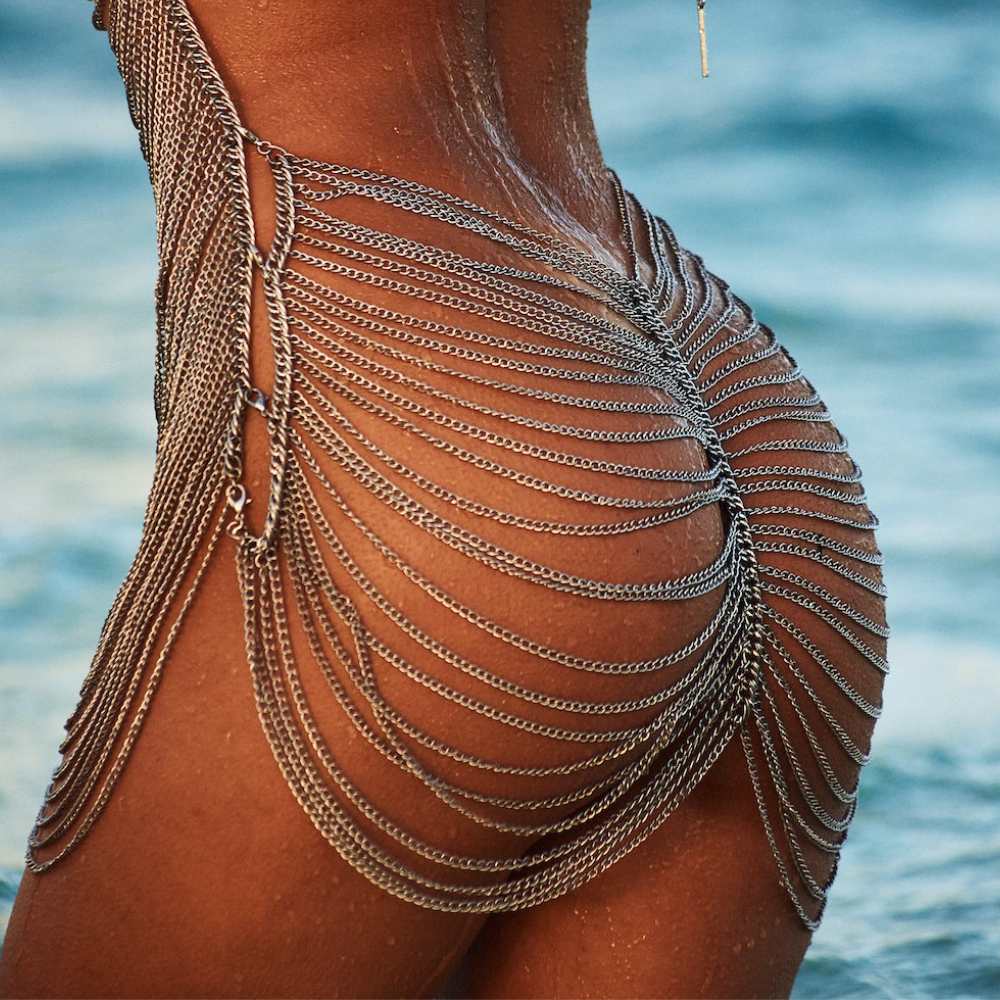 Brazilian Bum Bum Cream FAQ's
You've heard all the hype about Brazilian Bum Bum Cream and you're curious, but you have some questions.
We've answered your most frequently asked questions about this cult favorite cream so that you can decide if it's right for you or if you should save money on a dupe instead.
What does the Brazilian Bum Bum Cream actually do?
Brazilian Bum Bum Cream is a skincare product that helps improve the appearance of cellulite, reduce inflammation, and hydrate skin.
The cream contains a unique blend of ingredients such as guaraná, cupuaçu butter, and açaí oil which help to nourish and condition the skin.
It also contains caffeine which helps to promote circulation in the area and reduce the appearance of cellulite.
Additionally, the cream can be used to soothe muscle aches caused by exercise or overexertion.
If you don't have time to lose weight, at least this cream can help give your skin an improved texture.
Is Brazilian Bum Bum Cream only for your bum?
No, Brazilian Bum Bum Cream can be used on any part of the body needing hydration and to reduce inflammation, including your stomach.
It is particularly effective when used on areas that are prone to cellulite and muscle aches, such as the buttocks, hips, and thighs.
Does Brazilian Bum Bum Cream work for stretch marks?
Yes, Brazilian Bum Bum Cream can help reduce the appearance of stretch marks and other skin imperfections if you use it regularly.
The cream's unique blend of ingredients helps to nourish and condition the skin, soothe inflammation, and improve hydration.
Additionally, the caffeine in the cream helps to promote circulation in the area, which can help reduce redness and improve the texture of stretch marks.
Can I put Brazilian Bum Bum Cream on my face?
Yes, you can use Brazilian Bum Bum Cream on your face. It is lightweight and easily absorbed, so it won't leave your skin feeling heavy or greasy.
The cream's unique blend of ingredients helps nourish the skin and keep it hydrated for a smooth and soft texture.
And, the caffeine in this non greasy formula melts into your skin and can reduce puffiness and inflammation around the eyes.
Is Brazilian Bum Bum Cream safe?
Yes, Brazilian Bum Bum Cream is a safe and effective product to massage into your skin.
It is formulated with natural ingredients that are known to be gentle on the skin, including cupuaçu butter and açaí oil.
This cream is free of parabens, sulfates, and phthalates, which makes it even more suitable for those with sensitive skin.
What is the best thing for cellulite on legs and bum?
The best way to reduce the appearance of cellulite on the legs and bum is to combine a healthy diet with regular exercise.
Eating foods that are rich in fiber, protein, and healthy fats can help break down fat cells while regular exercise increases blood circulation, which helps to tone muscles and improve skin elasticity.
Using topical creams that contain caffeine can also help reduce the appearance of cellulite by tightening and toning the skin.
Why is Sol de Janeiro so popular?
Sol de Janeiro is popular with both women and men due to its high-quality, natural ingredients and its ability to provide results quickly.
The brand's signature product, Brazilian Bum Bum Cream, contains moisturizing cupuaçu butter and energizing açaí oil.
This combination of ingredients helps to hydrate the skin while tightening it for a smoother and firmer look.
But what makes this product so popular isn't just its efficacy—it's also its scent!
People can't seem to get enough of its sweet but subtle fragrance.
The combination of tropical notes blended with warm vanilla make it truly irresistible – something you won't tire of smelling all day long!
So it's no wonder why more people are turning to Sol de Janeiro Brazilian Bum Bum Cream as their go-to body care item!
What is the most popular Sol de Janeiro scent?
The most popular scent in Sol de Janeiro's perfume mist collection is their signature Brazilian Crush fragrance.
This warm, sensual scent is inspired by the exotic scents of Brazil and combines notes of salted caramel, pistachio, and Brazilian gardenia for a truly unique scent profile.
It creates an unmistakable aura of luxury that lingers all day long without being overpowering.
With subtle hints of spice and fruit, this delicious mix will make you feel like you're spending a sunny day in Rio!
What else can I do about my cellulite?
Dry brushing, cupping therapy, and collagen supplements are three natural and non-invasive methods that can be used to help reduce the appearance of cellulite.
Dry brushing involves gently brushing the skin with a dry brush in circular motions to improve circulation and stimulate the lymphatic system, which helps to flush out toxins and excess fluids that can contribute to cellulite.
Cupping therapy uses suction cups to improve blood flow and reduce inflammation, which can also help to break up cellulite.
Collagen supplements can help to improve skin elasticity and firmness, reducing the dimpled appearance of cellulite. When combined with a healthy diet and exercise regimen, these three methods can be effective in reducing the appearance of cellulite over time.
The Best Brazilian Bum Bum Cream Dupe for You
All and all, when it comes to looking for the best Brazilian Bum Bum Cream dupe for super soft skin, you can feel good about making a cost-effective and quality choice with any of the five brands we featured in this article.
With everything from from budget friendly drug stores, to more luxurious beauty and body care shops, there's something that will meet every need and preference.
So what are you waiting for? Get out there and show off that booty!
Looking for more dupes? Want to look like you just had a facial? Tap the button below for the best Sunday Riley Good Genes dupes you can find!