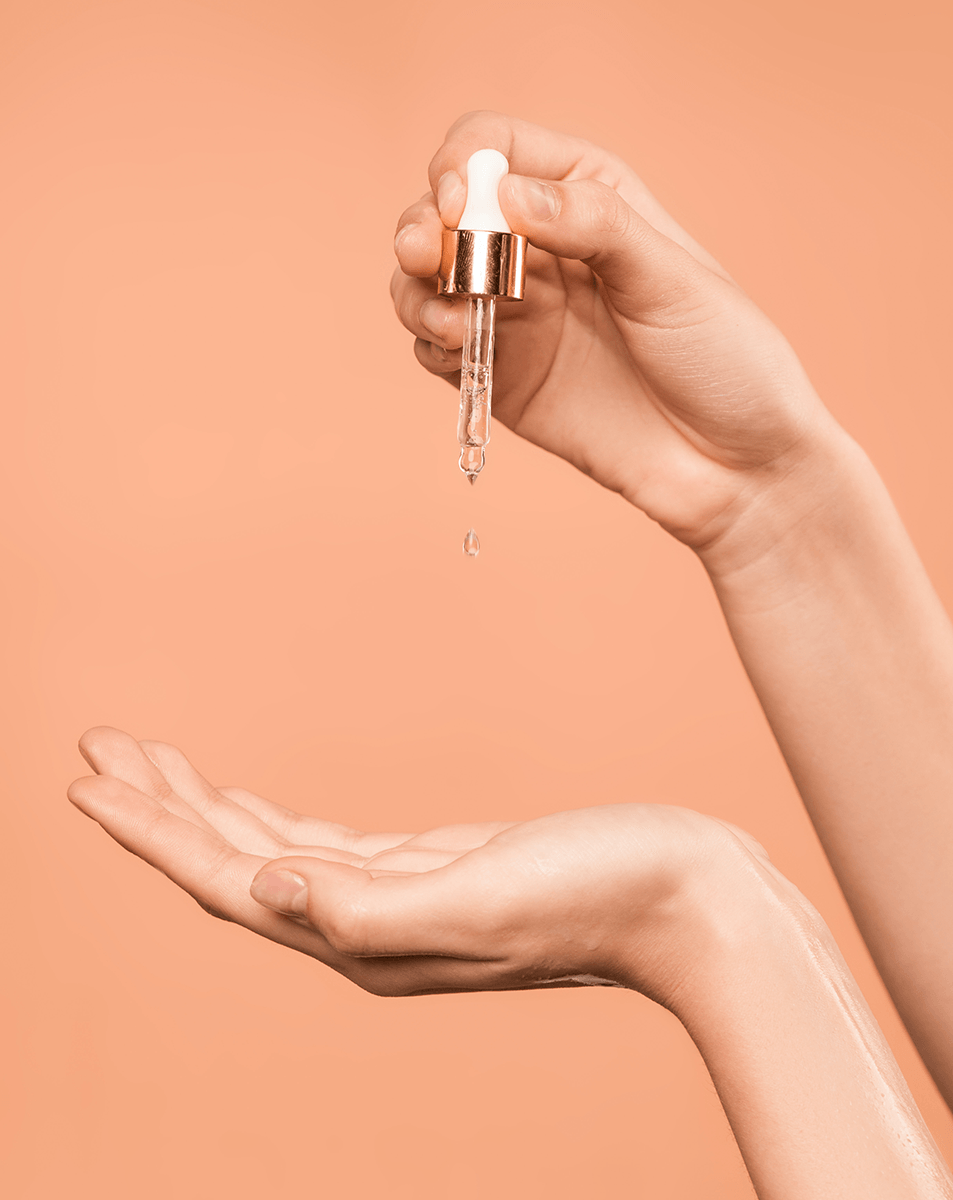 The Best Organic Vitamin C Serum of 2023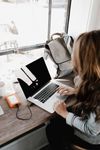 There are so many organic vitamin C serums available. Which one is best? We researched to find out. Here is the list!
Looking for an organic way to reduce the appearance of fine lines, wrinkles and dark spots and even improve skin elasticity?
Check out our list of the five best organic vitamin C serums on the market today. These products are made with natural ingredients and come from companies that care about the planet and humans on it.
Using an organic vitamin C serum can help brighten your skin tone and give you a more youthful appearance.
And since these serums are all organic, you can be sure that they won't cause any irritation or skin problems to sensitive skin or acne prone skin.
How We Choose the Best Organic Vitamin C Serums for You
There are so many organic vitamin C serums available. How are you supposed to know which one is best for you?
Do you go with the cheapest one? The most popular one? The one with the best reviews? And what about all of these ingredients? Things like l ascorbic acid, vitamin c ester, essential oils, chia seed oil. Which should you look for?
Let us help! We've read through thousands of Amazon reviews, TikTok and YouTube videos and social media posts to compile the absolute best Organic Vitamin C serums. Keep reading to decide exactly which serum is best for you.
Why We Picked It
Introducing cocokind's Vitamin C Serum with sea grape caviar—the perfect addition to your skincare routine!
This innovative serum is made with ethically-sourced ingredients and contains active sodium ascorbyl phosphate (vitamin C) to help brighten your complexion.
Additionally, plant-based caviar and hyaluronic acid work together to support your skin's health. Plus, it's affordable and made in the USA—so you can feel good about your purchase.
The Details
Aloe vera, rosehip extract, vitamin C, sea grape caviar & passionfruit seed extract are all certified organic ingredients.  
It is also safe for all skin types. The packaging is sustainable. You can use it on your face, neck, and chest. It can be used morning and night.
Apply a small amount to clean skin and massage in upward motions until absorbed. The product is cruelty-free and the company gives back.
Why We Picked It
If you're looking for an organic Vitamin C serum that will make your skin happy and healthy, look no further than Fleur & Bee's Nectar of the C serum.
This 15% vitamin C serum (from sodium ascorbyl phosphate) is perfect for those who want to enjoy soft, smooth skin. Plus, it comes with a bonus dose of vitamin E!
The Details
This Vitamin C & Vitamin E serum contains aloe vera, jojoba seed oil, ferulic acid, and chamomile extract to help brighten and smooth the skin. Fleur & Bee is a skincare company that is committed to using natural and organic ingredients, eco-friendly packaging, and renewable energy.
The company also gives back to the community by donating one percent of all sales to provide menstrual products to those in need. Additionally, Fleur & Bee's products are cruelty-free and made in the USA.
Why We Picked It
Introducing the one-two punch of skin care, Beautycounter's Counter+ All Bright C Serum.
This potent serum is made with two types of vitamin C to protect and improve skin. With over 6,000 positive reviews, it's no wonder this fan-favorite is a must-have for anyone serious about their skin care routine.
The Details
But that's not all. This sustainable brand responsibly sources all its natural ingredients and prioritizes eco-friendly packaging and giving back.
So you can feel good about using a product that not only works wonders for your skin, but also gives back to the planet. EWG verified, natural & responsibly sourced ingredients, cruelty-free and made in the USA.
Why We Picked It
This powerful serum is formulated with sodium ascorbyl phosphate (a stabilized form of vitamin C) and vitamin E to brighten and hydrate your skin.
Natural ingredients like sage and chamomile extract help to soothe and calm while hyaluronic acid and aloe provide long-lasting moisture. Plus, ferulic acid helps to protect against environmental stressors.
The Details
Mad Hippie is gentle on your skin and the planet. Once you're done using it, simply recycle the packaging - no guilt necessary. One dollar from every sale is donated to global conservation efforts, so you can feel good about your purchase. Made in the USA.
Why We Picked It
Do you like coffee? How about bright, glowing skin? Well, now you can have both with Upcircle Beauty's Organic Vitamin C Serum!
This Organic Vitamin C Serum is made with repurposed coffee grounds and chai syrup, upcycled from UK cafes. They add rosehip and sea buckthorn for their natural vitamin C and antioxidant properties, which help to brighten and protect your skin.
The Details
This serum is perfect for all skin types, and can also be used as a hair or beard oil.
With ethical values at the forefront of everything they do, you can feel good about using this product knowing that it is environmentally friendly and cruelty free. COSMOS certified organic ingredients, upcycled, made in the UK and  recyclable packaging.
Why We Picked It
Get the bright, even-toned skin of your dreams with KORA Organics' Noni Bright Vitamin C Serum.
This powerful formula uses 99 percent natural ingredients, including Aloe vera, red pepper & olive leaf extracts, hyaluronic acid, superfruit complex, and more. We recommend this serum for reducing dark spots and hyperpigmentation
The Details
KORA Organics is an organic skincare line based in Australia and created by global supermodel Miranda Kerr.  This vitamin c serum is an Allure Best of Beauty award winner and is used daily by Kerr herself!
Plus, it's ECOCERT certified organic, uses responsibly sourced ingredients, is cruelty-free, uses eco-friendly packaging and is climate-neutral certified.
Organic Vitamin C Serum  FAQ's
You've heard all the hype about organic vitamin C serums and you're curious, but you have no idea where to start.
It can be hard to know which serum is best for your skin type, how to use it, or what kind of results to expect.
We've got you covered. Here are the most frequently asked questions about organic vitamin C serums answered by our team of experts.
What does vitamin C serum do for your face?
Vitamin C serum is a great choice for those looking to improve the appearance of their skin.
It can help brighten and rejuvenate the complexion, while also helping to reduce the appearance of wrinkles and other signs of aging. Additionally, vitamin C serum can help to protect the skin from sun damage, which can lead to further signs of aging.
Does vitamin C serum lighten skin?
There is no scientific evidence to support the claim that vitamin C serum can lighten skin.
Some users of vitamin C serum may experience a temporary lightening of skin pigmentation after using the product, but this is likely due to the exfoliating effects of the serum and not because of any change in skin color caused by the vitamin C.
What percent vitamin C serum is best?
There is no definitive answer to this question since everyone's skin is different and will respond differently to various concentrations of vitamin C serum.
However, many experts recommend starting with a lower concentration (around 10%) and increasing the concentration if needed. As always, it's important to do a patch test before using any new product on your skin.
How do you use organic vitamin C serum?
To use organic vitamin C serum, simply apply a small amount to cleansed skin once or twice daily. Gently massage into the face and neck until completely absorbed.
For best results, follow up with a moisturizer. You may need to experiment with different brands and formulations to find one that works well for you and gives you the results
Should I moisturize after vitamin C serum?
The short answer is yes, you should always moisturize after using a vitamin C serum. Vitamin C is an excellent ingredient for brightening and evening out skin tone, but it can be quite drying on the skin.
A good moisturizer will help to hydrate and protect your skin while allowing the vitamin C to work its magic.
How long should I leave vitamin C serum on face?
There is no right or wrong answer to this question since everyone's skin responds differently to vitamin C.
However, many people find that leaving their vitamin C serum on overnight yields the best results.
This leaves your skin plenty of time to absorb all of the nutrients and benefits that vitamin C has to offer, resulting in brighter, softer, and more youthful-looking skin come morning.
However, if you are using other serums at night, for example a retinoid or a lactic acid, it's best to apply your vitamin C in the morning, followed by moisturizer and SPF.
How do you apply vitamin C serum at night?
Here are some tips on how to apply vitamin C serum at night:
-Start by cleansing your face and neck thoroughly. You want to make sure that your skin is free of any dirt, oil, or makeup so that the serum can be absorbed more easily.
-Apply a pea-sized amount of the serum to your fingertips necks.
-Gently massage it into your skin in a circular motion until it is fully absorbed.
-You can then follow up with your regular nightly skincare routine.
Can I use vitamin C serum everyday?
There is no definitive answer to this question since vitamin C can be potentially drying and irritating to the skin when used in high doses or everyday.
Some people can tolerate it well, while others may experience redness, dryness, and excessive peeling. It's generally recommended that vitamin C serum be used 2-3 times a week for best results.
How long does it take for vitamin C serum to work?
It depends on the serum, but it can take a few weeks to see results.
Some vitamin C serums work faster than others, and some people may see results sooner than others. But most people will need to wait at least a few weeks before they start seeing results.
The best way to determine if a vitamin C serum is working is to track your skin's overall health and appearance. If you notice that your skin is looking more hydrated, radiant, and youthful, then the serum is likely working.
What moisturizer should I use after vitamin C serum?
Here are a few general tips that might help you choose a moisturizer to pair with your vitamin C serum:
1. Look for a moisturizer that is oil-free or non-comedogenic, as these will be less likely to clog your pores.
2. Choose a light lotion or gel rather than a heavy cream, as this will help avoid pilling (when the product doesn't absorb properly and/or rubs off in little balls).
3. Pick a product that contains hyaluronic acid, which will help lock in moisture.
The Best Organic Vitamin C Serum for You
While all of these serums are great, it ultimately comes down to personal preference.
Hopefully, our list gave you a good starting point and you found the perfect serum for your skin type and needs.
Now that you have the right serum, don't forget to apply it regularly for best results. Click any of the product buttons in this article to purchase organic Vitamin C Serums now.
Do you suffer from rosacea? There is a vitamin serum for that as well! Tap the button below for our list of the best vitamin c serums for rosacea prone skin.