The Best Vitamin C Serums For Rosacea Prone Skin in 2023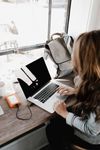 Struggling to find a vitamin C serum that doesn't aggravate your rosacea? We found some!
Struggling to find a vitamin C serum that doesn't aggravate your rosacea?
We know the feeling! That's why we've put together a list of the best vitamin C serums for rosacea prone skin.
These serums will give you the bright, radiant complexion you desire without aggravating your sensitive skin and your rosacea symptoms.
How We Choose the Best Vitamin C Serums for You
It can be hard to find the best vitamin C serum for your rosacea. You might not have the time or patience to read through all of the reviews on Amazon, or you might not know what to look for in a vitamin C serum.
Not only is it hard to find the best vitamin C serum, but it's also hard to know if you're even getting the right product for your needs. There are so many different serums available and they all promise different things.
We've done the research for you. In this article, we'll tell you everything you need to know about vitamin C serums and which ones are perfect for rosacea.
Why We Picked It
IMAGE Skincare Vital C Hydrating Antioxidant A C E Serum is the perfect solution for those looking for a gentle, yet effective vitamin c serum.
Janna Ronert, founder and Chairwoman of the Board at IMAGE Skincare, formulated this serum in her own kitchen with a unique multi-vitamin C complex that includes THD ascorbate.
The Details
This vitamin c serum works to brighten skin and fade unwanted hyperpigmentation while green tea extract helps to boost antioxidant protection.
Plus, hyaluronic acid provides extra moisture to help plump up skin and restore elasticity to your sensitive skin. With consistent use, you'll see a noticeable difference in your complexion.
Why We Picked It
Introducing CeraVe's Skin Renewing Vitamin C Serum with Hyaluronic Acid.
This powerhouse serum contains 10% pure L-ascorbic acid, ceramides to strengthen the skin's moisture barrier, hyaluronic acid for plumper, more hydrated skin, and vitamin B5 (aka pantothenic acid) to help brighten and even out the skin tone.
The Details
Whether you're new to vitamin C or looking for a more affordable option, this serum is perfect for you. It's cruelty free and comes in a 1.0 oz size. With the low price tag, you should definitely give it a try.
Why We Picked It
Introducing Farmacy's 10% Vitamin C Serum for Face - a waterless vitamin C serum that brightens, protects, and hydrates your skin.
This unique formula utilizes a stabilizing technology that keeps the vitamin C active and effective for longer, making it a great choice for those looking for an anti-aging solution.
The Details
The addition of ferulic acid enhances the potency of the vitamin C, while alpha arbutin targets unwanted pigmentation for a more even complexion.
The silky texture is a cross between a gel and an oil, leaving your skin feeling nourished and glowing. Plus, the entire package is recyclable! So not only is this serum good for your skin, it's good for the planet too.
Why We Picked It
Welcome to beauty heaven. This top-selling Universal C Skin Refiner contains green tea extracts specifically gear toward reducing inflammation and balancing the skin's pH.
It's an award-winning product and an essential when it comes to warding off free radicals from environmental stressors like pollution. Antioxidants are key in protecting your beautiful complexion, and our serum delivers!
The Details
EGCG (Epigallocatechin Gallate) is derived from green tea and has powerful antioxidant benefits that work synergistically with L-ascorbic acid to keep your skin safe from harmful stressors.
EGCG is also great for soothing and hydrating the skin, making it an ideal choice for those with rosacea.
Additionally, tartaric acid helps to balance the skin's pH, and squalane delivers ample hydration — so basically, this serum is an (almost — can't forget your SPF) entire skin care routine wrapped up in one airtight bottle.
Why We Picked It
Say goodbye to breakouts and uneven skin tone with PCA SKIN Rejuvenating Serum. This powerful antioxidant and peptide serum is perfect for people who have acne rosacea prone skin.
The Details
This serum contains ascorbic acid to promote smoother, brighter skin and fade unwanted hyperpigmentation, while lilac leaf culture extract provides a heavy dose of antioxidant protection.
This formula also contains witch hazel to help diminish acne spots, while hyaluronic acid offers hydrating benefits. Your skin will thank you for using this gentle, yet effective serum.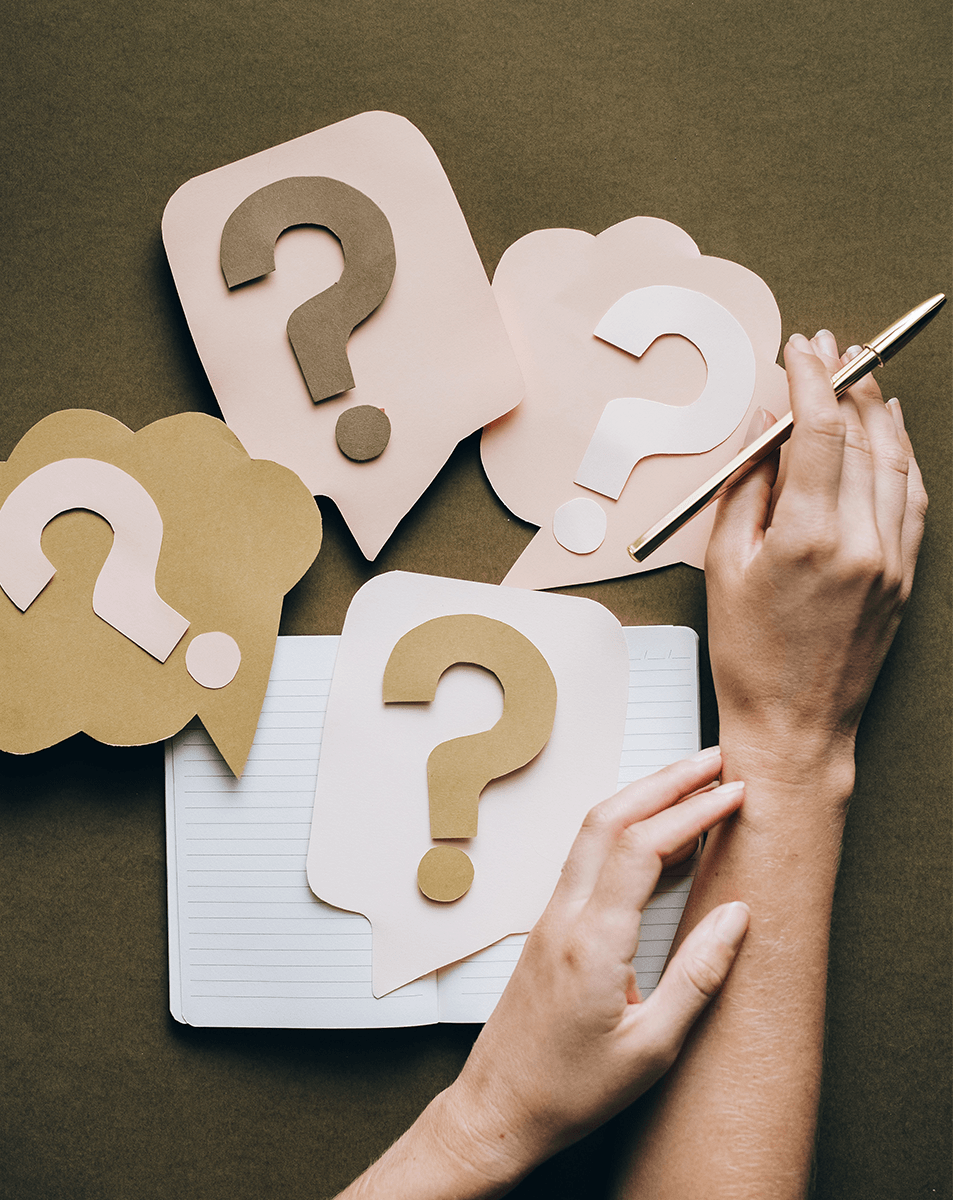 Vitamin C Serum & Rosacea FAQ's
Shopping for a vitamin C serum can be confusing. You don't know which one to buy, what kind of results to expect, or how to use them with your rosacea prone skin.
We've got you covered. Here are the most frequently asked questions about vitamin C serums and rosacea answered by our team of experts.
Is vitamin C serum good for sensitive rosacea skin?
Yes, it is actually quite beneficial to use a vitamin C serum for rosacea skin types. Vitamin C is not only an antioxidant, which can help to reduce inflammation, but it can also help to brighten the skin and even out the skin tone.
If you are concerned about irritation, look for a serum that is specifically formulated for sensitive skin or rosacea.
And always be sure to follow with a sunscreen during the day as vitamin C can make your skin more susceptible to sun damage.
Does vitamin C make redness worse?
There's a lot of conflicting information out there about whether or not vitamin C makes redness worse.
But the truth is, it really depends on the person and the product. For some rosacea sufferers, vitamin C can actually help to improve the appearance of redness by strengthening capillaries and helping to reduce inflammation.
But for others, vitamin C can make redness worse by causing irritation or exacerbating any existing inflammation.
What should you not use on your face if you have rosacea?
If you have rosacea skin condition, you may find that some common facial products aggravate your skin. To avoid flare-ups, it's important to know which ingredients to avoid.
Common triggers include alcohol, witch hazel, menthol, soap, scrubbing agents, and heavy lotions or creams.
Look for products labeled "noncomedogenic" or "oil-free," and avoid those with fragrances or preservatives. You might also want to try hypoallergenic products made specifically for sensitive skin.
If you're not sure what's causing your flare-ups, keep a journal of your symptoms and product usage. This can help you narrow down the culprit so you can more effectively treat your
Does vitamin C help facial redness?
There is some evidence that vitamin C serum can help reduce facial redness. In one study, participants who applied a vitamin C serum to their face for four weeks experienced significantly less facial redness than those who did not use the serum.
Vitamin C is known for its anti-inflammatory properties, and it is thought that this may be one reason why it can help to reduce facial redness from blood vessels.
If you are looking for a natural way to reduce facial redness, then vitamin C serum may be worth trying. However, it is important to bear in mind that different people will experience different results, so it may not work for everyone.
Does hyaluronic acid help rosacea?
Yes, hyaluronic acid can help to improve the appearance of rosacea by providing a skin barrier.
It does this by moisturizing skin and plumping up tissues to reduce the appearance of wrinkles and lines. It keeps your skin hydrated. Additionally, it helps to soothe inflammation and irritation, which can be a common issue with rosacea.
Should you exfoliate if you have rosacea?
Some people with rosacea find that exfoliation makes their skin worse, while others find that it helps to keep their skin looking smoother. You'll need to experiment a little to see what works best for you.
If you do decide to exfoliate, make sure to use a gentle exfoliant and avoid scrubbing your skin too hard. Also, avoid using any harsh chemicals or abrasive sponges, which can further irritate your skin.
Limited data suggest that benzoyl peroxide/clindamycin (Benzaclin) and benzoyl peroxide/erythromycin (Benzamycin) gels are effective for the treatment of inflammatory rosacea skin.
Also, do your research before applying glycolic acid, salicylic acid, or lactic acid to your sensitive skin.
If you're not sure which products are safe for use with rosacea, consult with your dermatologist or other skincare professional.
When should you not use vitamin C serum?
You should not use vitamin C serum if you are pregnant, breastfeeding, or have any medical conditions that may be affected by vitamin C.
You should also talk to your doctor before using vitamin C serum if you take any medications, as it could interact with them. Vitamin C serums can be very helpful for inflamed skin, but it's important to use them safely and only as directed.
Can retinol worsen rosacea?
Retinol (a form of vitamin A) can worsen rosacea for some people. Retinol is a powerful anti-aging ingredient that helps to improve the appearance of wrinkles and skin tone, but it can also be irritating for those with rosacea.
However, if you choose a low strength retinol, it may do your skin some good. The only way to know is to try it or consult your dermatologist.
If you have rosacea, it's important to choose a gentle skincare routine that won't aggravate your skin. Look for products free of harsh chemicals and artificial fragrances, and be sure to use a sunscreen every day to protect your skin from the sun's harmful rays.
Is niacinamide OK for rosacea?
There is some evidence that niacinamide may be helpful for rosacea. Niacinamide is a form of vitamin B3 that has anti-inflammatory and antioxidant properties.
It is thought to work by decreasing the production of sebum, which can aggravate rosacea, and by scavenging free radicals, which can damage skin cells and contribute to inflammation.
However, more research is needed to confirm the benefits of niacinamide for rosacea.
So far, the evidence is mostly anecdotal. If you are considering using niacinamide for rosacea, it's best to talk to your doctor first. Niacinamide can cause skin flushing and other side effects, so it
The Best Vitamin C Serum for You
So, which of these vitamin c serums is perfect for you? It honestly depends on your skin type and how severe your rosacea flares are.
All of the serums we've listed are great choices for rosacea treatments, but it ultimately comes down to personal preference.
We hope our list gave you a good starting point and you found the perfect brightening serum for your inflamed skin. Now that you have it, don't forget to apply it regularly for best results.