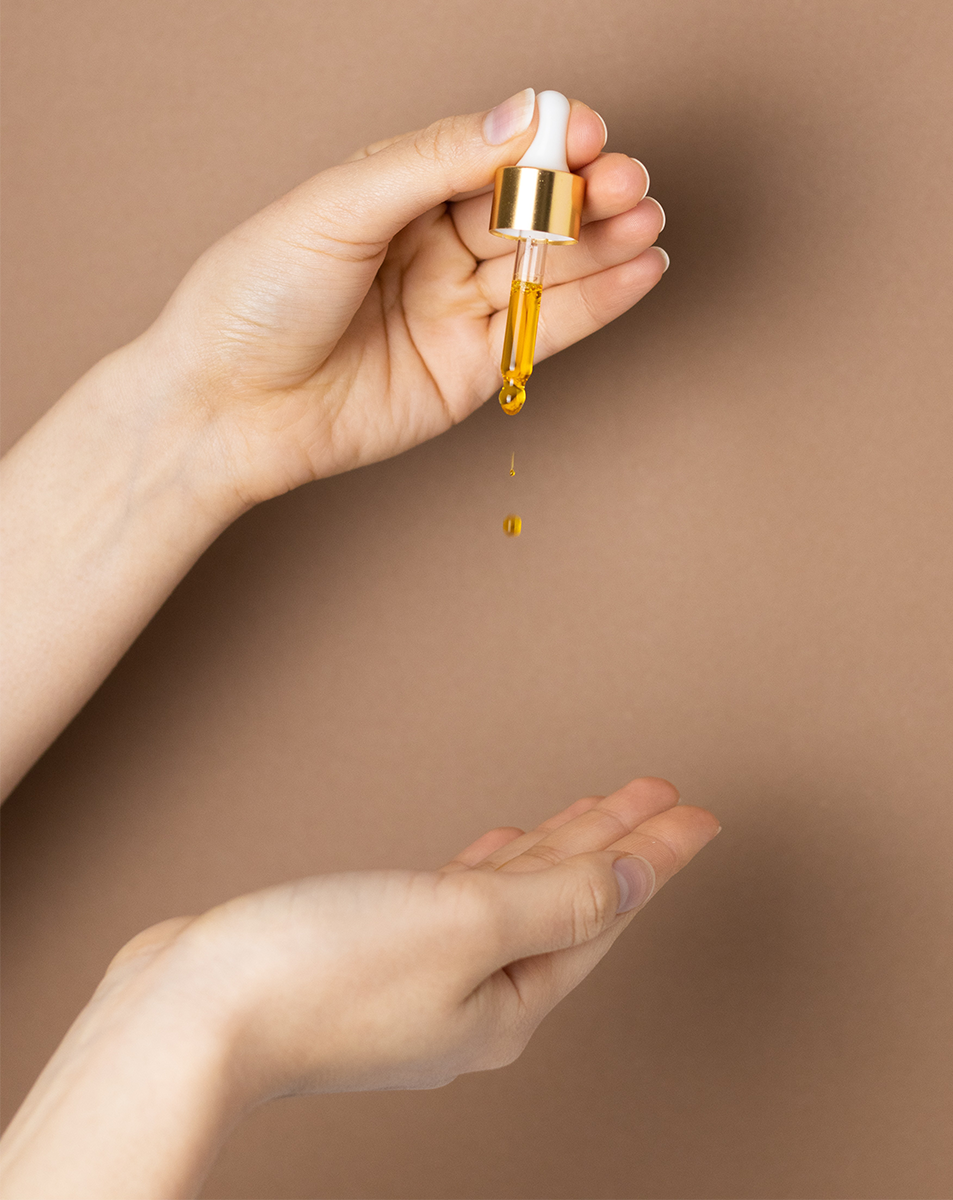 Brighten Your Dull Skin With the Best Natural Vitamin C Serums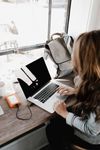 Tired of your skin looking dull and lifeless? These completely natural vitamin C serums are perfect for revitalizing dull skin.
Tired of your skin looking dull and lifeless?
We've got just the thing to help perk it up! These completely natural vitamin C serums are perfect for revitalizing tired skin, acne prone skin, or aging skin.
They're made with ingredients that are free from harsh chemicals, so you can trust them to be gentle on your face.
Not only will these serums brighten and revitalize your skin, but they'll also reduce the appearance of wrinkles and fine lines. So, not only will you look better, but you'll feel better too!
How We Choose the Best Natural Vitamin C Serums for You
You want to find the best Vitamin C Serum but don't have time to read through all of the reviews.
It can be tough to figure out which Vitamin C Serum is really the best, especially when there are so many products available.
With ingredients such as sodium ascorbyl phosphate, l ascorbic acid, salicylic acid, kojic acid, or sodium ascorbyl phosphate on the bottle, how do you know which ones are really completely natural and pure vitamin C?
By reading our article, you'll know exactly what to look for in a Vitamin C Serum and which ones are worth your time and money. We've done all of the hard work for you and found the 5 best natural vitamin c serums available.
Why We Picked It
Looking for the best Vitamin C Serums that do it all? Look no further than Alpyn Beauty's Bearberry Organic Vitamin C Serum.
This powerful yet lightweight serum contains a potent blend of active ingredients including ascorbic acid, sodium hyaluronate, azelaic acid, glycolic acid, lactic acid, tripeptide-29, hydrolyzed lupine protein and bakuchiol.
Together, these ingredients work to brighten the skin, reduce the appearance of dark spots and hyperpigmentation, and promote a more even complexion.
The Details
The airy, mousse-like consistency is easily absorbed into the skin and won't pill under makeup or sunscreen and works on oily skin or dry skin.
Plus, it comes in a generous 2 oz bottle instead of the industry standard 1 oz. So why wait? Add Alpyn Beauty's Bearberry Vitamin C Serum to your beauty routine.
Why We Picked It
Perfect for all skin types, this powerful serum contains a base of green tea leaf infusion with TETRAHEXYLDECYL ASCORBATE, an oil-soluble C derivative that converts to ascorbic acid and penetrates to the cell.
Additionally, this potent formula contains astaxanthin, a very powerful antioxidant from the carotenoid family that protects against long-wave radiation damage.
The Details
Marie Veronique's Vitamin C + E + Ferulic Acid Serum is a must-have for anyone looking to achieve and maintain radiant, youthful skin! It provides necessary ingredient to produce collagen. Increases UV protection to provide a skin barrier from the sun. Repairs at the cellular level. Voted the best clean vitamin C serum of 2021.
Why We Picked It
This powerful vitamin C brightening serum is made with 100% naturally-derived and 84.7% organic ingredients, making it gentle enough for even the most sensitive skin types. It uses ascorbic acid polypeptide, a relatively stable, water-soluble form of Vitamin C, to brighten and even out your skin tone.
The Details
The lightweight and silky texture glides on smoothly, delivering noticeable results in just a few weeks. This natural face serum is paraben-free, fragrance-free, cruelty-free and vegan. There are no petrochemicals, sulfates, synthetic fragrance or color, glycols, silicones or PEGs.
Why We Picked It
Looking for a little pick-me-up for your tired, lackluster skin? Meet Fitglow Beauty Vita Active Serum. This clean, plant-based retinol cream is formulated to revitalize your complexion and give you a youthful, radiant glow.
The powerful combination of plant retinols, cherry illuminating complex, and over 150 phytonutrients work together to transform the look and feel of your uneven skin tone.
Hyaluronic acid deeply penetrates to hydrate and repair, while glutathione and Acerola cherry bio extract turn back the clock with their supercharged vitamins and antioxidants. Bakuchiol, a plant-based alternative to retinol, increases collagen production and cell turnover for supple, younger-looking skin.
The Details
Formulated with vegan, cruelty-free, organic, and natural ingredients, this serum is paraben-free, silicone-free, and it is a 100% woman-owned company.
Why We Picked It
Goldfaden MD Brightening Elixir's advanced brightening and antioxidant serum helps fight the appearance of photoaging and free radical damage while leaving skin feeling hydrated and looking radiant.
The brightening elixir is packed with powerful ingredients that work to boost moisture, improve uneven skin tone and radiance, and minimize the appearance of fine lines.
The Details
Goldfaden MD is inspired by the healing powers of botanical ingredients and guided by the belief that proactivity equals prevention.
All products feature skin-nourishing, antioxidant-rich plant cell actives that are organic, non-irritating, and free of toxins and unnecessary additives. So you can feel good about using them on your skin.
Vitamin C Serum FAQ's
You've heard all the hype about vitamin C serums and you're curious, but you have no idea which one to buy.
It can be hard to know which serum is best for your skin type, what kind of results to expect and if they are really completely natural.
We've got you covered. Here are the most frequently asked questions about natural vitamin C serums answered by our team of experts.
What does vitamin C serum do for your face?
Vitamin C serum is a great choice for those looking to improve the appearance of their skin. It can help brighten and rejuvenate the complexion, while also helping to reduce the appearance of wrinkles and other signs of aging.
Additionally, vitamin C serum can help to protect the skin from sun damage, which can lead to further signs of aging.
Does vitamin C serum lighten skin?
There is no scientific evidence to support the claim that vitamin C serum can lighten skin tones.
Some users of vitamin C serum may experience a temporary lightening of skin pigmentation after using the product, but this is likely due to the exfoliating effects of the serum and not because of any change in skin color caused by the vitamin C. Exfoliants remove dead surface skin cells, possibly making the skin appear a bit lighter.
What percent vitamin C serum is best?
There is no definitive answer to this question since everyone's skin is different and will respond differently to various concentrations of vitamin C serum.
However, many experts recommend starting with a lower concentration (around 10%) and increasing the concentration if needed. As always, it's important to do a patch test before using any new product on your skin.
How do you use vitamin C serum?
To use organic vitamin C serum, simply apply a small amount to cleansed skin once or twice daily. Gently massage into the face and neck until completely absorbed.
For best results, follow up with a moisturizer. You may need to experiment with different brands and formulations to find one that works well for you and gives you the results
Should I moisturize after vitamin C serum?
The short answer is yes, you should always moisturize after using a vitamin C serum.
Vitamin C is an excellent ingredient for brightening and evening out skin tone, but it can be quite drying on the skin. A good moisturizer will help to hydrate and protect your skin while allowing the vitamin C to work its magic.
How long should I leave vitamin C serum on face?
There is no right or wrong answer to this question since everyone's skin responds differently to vitamin C.
However, many people find that leaving their vitamin C serum on overnight yields the best results. This leaves your skin plenty of time to absorb all of the nutrients and benefits that vitamin C has to offer, resulting in brighter, softer, and more youthful-looking skin come morning.
How do you apply vitamin C serum at night?
Here are some tips on how to apply vitamin C serum at night:
-Start by cleansing your face and neck thoroughly. You want to make sure that your skin is free of any dirt, oil, or makeup so that the serum can be absorbed more easily.
-Apply a pea-sized amount of the serum to your fingertips necks.
-Gently massage it into your skin in a circular motion until it is fully absorbed.
-You can then follow up with your regular nightly skincare routine.
Can I use vitamin C serum every day?
There is no definitive answer to this question since vitamin C can be potentially drying and irritating to the skin when used in high doses or everyday. IT all depends if you have sensitive skin or acne.
Some people can tolerate it well, while others may experience redness, dryness, and excessive peeling. It's generally recommended that vitamin C serum be used 2-3 times a week for best results.
How long does it take for vitamin C serum to work?
It depends on the serum, but it can take a few weeks to see results.
Some vitamin C serums work faster than others, and some people may see results sooner than others. But most people will need to wait at least a few weeks before they start seeing results.
The best way to determine if a vitamin C serum is working is to track your skin's overall health and appearance. If you notice that your skin is looking more hydrated, radiant, and youthful, then the serum is likely working.
What moisturizer should I use after vitamin C serum?
Here are a few general tips that might help you choose a moisturizer to pair with your vitamin C serum:
1. Look for a moisturizer that is oil-free or non-comedogenic, as these will be less likely to clog your pores.
2. Choose a light lotion or gel rather than a heavy cream, as this will help avoid pilling (when the product doesn't absorb properly and/or rubs off in little balls).
3. Pick a product that contains hyaluronic acid, which will help lock in moisture.
The Best Natural Vitamin C Serum for You
So, what's the final verdict? Are all of these vitamin c serums great for your skin type and needs? Well, that ultimately comes down to personal preference.
We hope our list gave you a good starting point and you found the perfect brightening serum for your uneven skin. Now that you have it, don't forget to apply it regularly for best results. Thanks for reading!