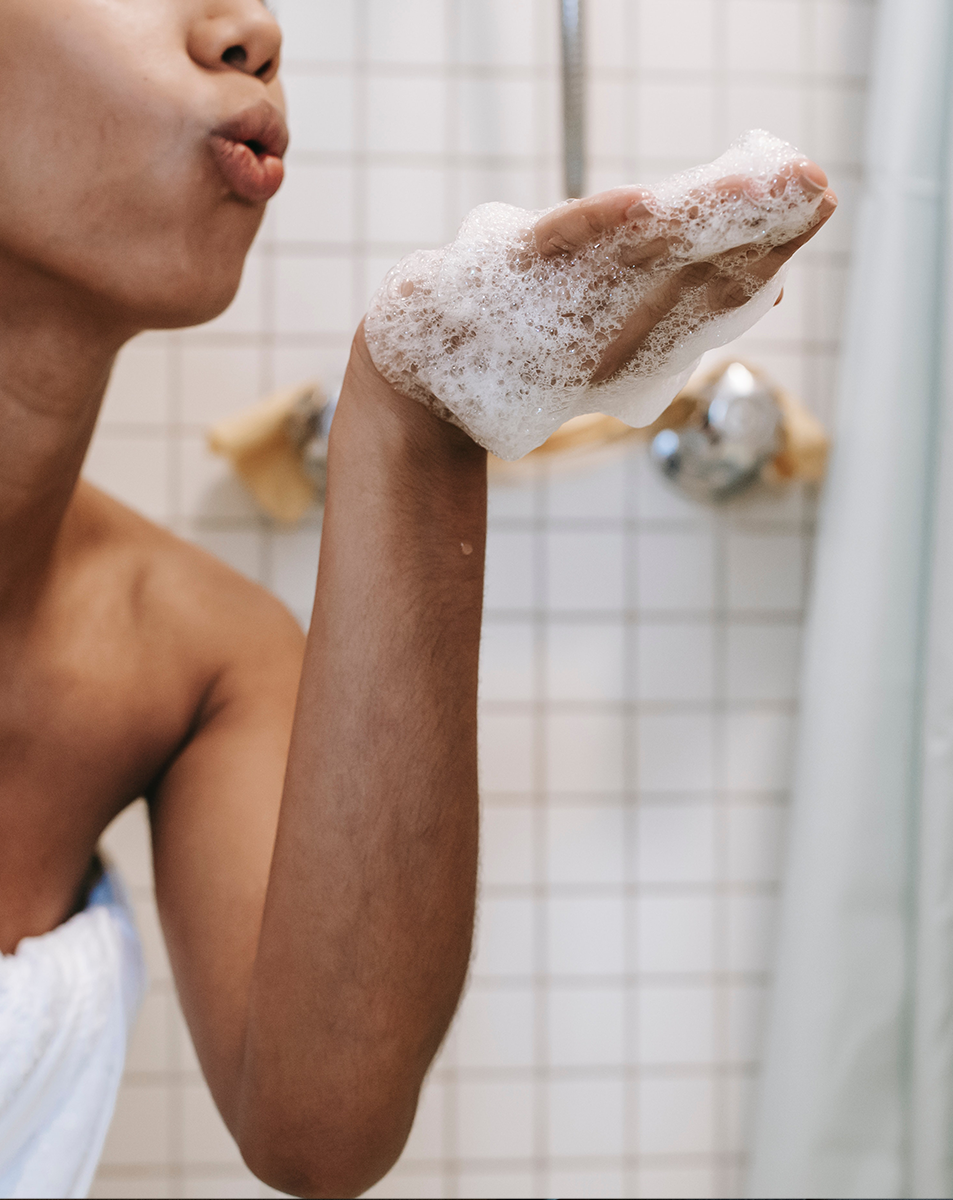 Pamper Your Skin with The Best Body Wash for Women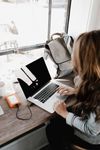 Check out this list of the best body washes for women based on customer feedback and our own personal experience testing them.
There are a lot of body washes at the store these days, and it can be tough to determine which one is best for you.
We've got you covered with a list of the best body washes for women, based on customer feedback and our own personal experience.
Whether you're looking for a gentle body wash that will keep your skin soft and hydrated, or a more invigorating option that will leave you feeling refreshed and revitalized, we've got you covered.
So read on to discover the best luxurious body wash for your individual needs.
How We Choose the Best Body Products for You
It can be hard to choose body products that fit your specific skin type.
With so many body washes on the market, it's hard to know which one is right for you and how much it should cost. You might not even know what to look for in a wash.
We're here to help. Our team reads through thousands of Amazon reviews, TikTok and YouTube videos and social media posts to compile the absolute best body washes.  
We'll walk you through the different types of body washes available and what to look for when choosing the best one for you.
Why We Picked It
Looking for a luxurious body wash that will make your dry skin feel pampered and nourished? Look no further than Nivea.
This creamy body wash contains a nourishing serum of natural oils that helps to leave your skin feeling soft, smooth, and healthy and features a subtle almond scent.
The Details
The coconut oil and almond milk in this wash helps to hydrate and nourish your skin, while the gentle cleansing action leaves you feeling refreshed and invigorated.
The light, natural fragrance of coconut and almond will leave you feeling relaxed and ready to take on the day. You'll love this hydrating body wash.
Why We Picked It
Looking for a truly indulgent body wash for any skin type? Look no further than Nécessaire The Body Wash.
This award-winning luxurious wash is made with plenty of pampering ingredients like shea butter, jojoba oil, and glycerin to leave even the most sensitive skin feeling soft, smooth, and healthy.
Plus, it's gentle enough for everyday use - perfect for keeping your skin looking its best all winter long.
The Details
This gel is hypoallergenic, dermatologist-tested and non-comedogenic. This company is plastic neutral making this a sustainable body wash.
Why We Picked It
Introducing the Hero Cosmetics Brave Body Power Wash. This body wash was created to help keep your skin clean and healthy while on the go. This body wash  is perfect for busy women who want to keep their skin looking its best.
The Details
Take on the day with this exfoliating wash that cleanses and clarifies pores for empowered skin from head to toe.
The wonderful thing about the Brave Body Power Wash is that it contains natural ingredients that are gentle and won't cause irritated skin.
Additionally, this product is vegan and cruelty-free, so you can feel good about using it.
Why We Picked It
You may have heard of this one recommended by a board certified dermatologist as it is available for sale in some dermatology offices.  This body wash will leave your skin feeling refreshed and looking radiant.
The Details
This unique formula quality body wash contains glycolic acid and AHAs to help gently exfoliate your skin, evening out your skin tone and texture by sloughing off dead skin cells.
Botanical extracts and vitamins help to soothe and nourish your skin, while a light fragrance leaves you feeling invigorated. Glytone is the perfect way to start your day or refresh your skin after a workout.
Why We Picked It
Looking for a natural body wash that won't disappoint? Look no further than Native's Lilac & White Tea!
This wash is made with natural ingredients and is Sulfate-free, Paraben-free, Cruelty-free, and Gluten-free. It's also vegan-friendly!
The Details
The essential oils in this daily oil wash will leave your skin feeling clean, refreshed, and moisturized. The Lilac & White Tea scent is light and refreshing, perfect for a morning shower or an evening wind-down.
Body Wash FAQ's
Buying body soap can be a bit overwhelming because there are so many different brands, types, and ingredients.
It's no wonder people have so many questions about body washes. With all the different options available, it can be hard to know which one is right for you.
We've answered the most frequently asked questions below. Hopefully this will help clear some things up for you.
What do dermatologists recommend to wash your body with?
Dermatologists recommend using gentle body products that do not contain any harsh chemicals or perfumes.
Aloe vera and glycerin are often recommended as ingredients in a wash because they are both gentle and effective at cleansing the skin. Products containing hyaluronic acid also help keep the skin moisturized.
How do I choose a body wash?
It can be tough to choose a shower wash, especially if you're not sure what you're looking for. Here are a few tips to help you choose the right body wash for your needs:
First, consider your type of skin. If you have dry skin, you'll want a wash that is moisturizing and gentle.
If you have oily skin, you'll want a wash that is cleansing and mattifying. If you have sensitive skin, look for a wash that is fragrance free and harsh chemicals.
Second, consider the ingredients in the body wash. Be sure to avoid harsh detergents and sulfates, which can be drying and irritating.
Is body wash same as soap?
There are many types of wash on the market, and they come in a variety of formulations.
However, all washes essentially consist of soap plus some type of additional moisturizing or conditioning agent. Soaps are alkaline and can be harsh on the skin, while body washes are pH balanced and contain emollients that help to soften and condition even the driest skin types.
Is body wash necessary?
You may not think so, but the people around you will appreciate it!  Body wash can help to freshen up your skin and it also leaves you feeling clean and refreshed.
Some people like to use body wash because it lathers up well and feels luxurious. Others like the fact that body washes comes in a variety of scents, which can help to boost their mood in the morning.
And finally, some people simply find that body wash is more effective at getting them clean than soap is.
Is it better to use body wash or soap?
There is no definitive answer to this question as it depends on personal preference. Some people find that body wash leaves their skin feeling softer and smoother than soap, while others find that soap cleanses their skin more effectively.
Ultimately, it is up to the individual to decide which product works better for them.
What is better shower gel or body wash?
It depends on what you're looking for. Shower gel is generally more liquid and less viscous than body wash, which is more of a cream.
Shower gels often have a higher concentration of surfactants, whereas body washes usually have a higher concentration of moisturizers.
Both shower gel and body wash can be effective at cleaning the body, but gel may be better at removing oils and dirt from the skin. Body washes are generally better at moisturizing the skin since they contain more emollients.
Can you use shampoo as body wash?
Yes, you can use shampoo as body wash. It will not be as effective as a body wash specifically designed for the body, but it will work.
Shampoo is designed to clean the scalp and hair, while body wash is designed to cleanse the entire body.
However, shampoo does contain surfactants (the ingredients that make it foamy) that are effective at removing dirt and oils from the skin. So if you're in a pinch and don't have any body wash available, shampoo can be used as a temporary substitute.
The Best Wash for Your Skin
So what is the best wash for women? According to our findings, it looks like the best include brands such as those listed in this post.
We've included links to Amazon so you can check out prices and reviews of these products for yourself. And don't forget – try different products until you find the one that works best for you. Thanks for reading!