Have a Steamy Valentine's Day with a Sexy Bubble Bath!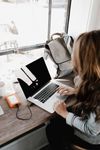 Whether you're coupled up or flying solo this Valentine's Day, you deserve some pampering! We recommend these bubble baths and bath bombs!
Love is in the air! And what better way to soak up the romance than by taking a bubble bath?
Whether you're coupled up or flying solo this Valentine's Day, a little bit of pampering can go a long way.
If you're looking for some inspiration, check out our list of the best sexy bubble baths for Valentine's Day.
From aphrodisiac-infused soaks to fluffy bubbles to bath bombs with a surprise inside, we've got something for everyone.
So grab your partner (or your favorite bath bomb) and get ready to relax in style!
How We Choose the Best Bubble Bath for Valentine's Day
What are the best bubble bath products for a sexy Valentine's Day soak? We wanted to know! That's why our team reads through thousands of Amazon reviews, TikTok and YouTube videos and social media posts so you don't have to!
We've compiled a list of the absolute best bubble baths. We know after reading this article you will find the best bubbles for your bath.
Why We Picked It
Are you ready to pop the bubbly? Queen V® knows that you deserve a luxurious soak in the tub, and that's why they're proud to present to you Pop The Bubbly Bubble Bath!
This bath soak is microbiome friendly and pH-balanced so your skin can feel soft and clean after each bubble-filled relaxation session.
But that's not all -- it's also free from parabens. Just a heavenly, restful, sudsy experience for you to enjoy whether you're with a partner or alone!
So go ahead and #ENJOYYOURV with Queen V®'s Pop The Bubbly. Who needs going out when relaxing in is so nice?
Why We Picked It
Introducing Toa Waters – bubble baths for the rugged individual! If you're not into gardens and rose-petals but crave your own little adventure, Toa Waters has what you need to let your wild side out. Dare to explore forests and dive in the Red Sea all in the comfort of your tub.
Sweet Temptation bubble bath is packed with every sweet fragrance under the sun - from dark cocoa and vanilla, to tobacco, musk and more.
Blast off on a sensory journey that'll leave you ready for anything. And thanks to the natural ingredients – whole milk, B-vitamins, calcium – Toa will give your skin the nourishment it needs for head-to-toe glow.
Formulated for everyone regardless of skin type with one unifying factor – Sweet Temptation will leave your skin pampered like never before. Plus its paraben free, soy free and cruelty free so you can treat yourself without feeling guilty.
Why We Picked It
Say "bubble-bye" to the worries of the day and hello to romance with Lollia Dream luxury bubble bath.
This dreamy combination of linden, white tea, bergamot and honeysuckle creates a scent that will leave you feeling as though you are in a magical place.
Infused with olive fruit oil, avocado oil, aloe leaf, and vitamin E, this bubble bath will leave your skin delightfully refreshed.
With Lollia Dream Bubble Bath it's easier than ever to take a detoxifying bubble retreat right in your own room - just squeeze a dash into a tub of warm water and start dreaming!
Why We Picked It
Perfect for bedtime or anytime, this bubble bath cleans deep without any of the nasty stuff – all those parabens, phthalates, dyes and synthetic fragrances? They're outta here!
This bubble bath is dermatologist-tested and hypoallergenic leaving you with soft skin. No synthetic fragrances, and all ingredients are tear-free. It's not tested on animals and there's no animal byproducts either. So treat yourself and your favorite boy or girl to the purest bath time experience with the Honest Company.
Why We Picked It
Unwind and add some romance to your evening with Cottage Lane's Night of Romance Bath Bomb!
As you find yourself in a hot tub of luxury, let the genuine dried rose petals shimmer around you and invigorate your senses.
This bath bomb is perfect for any occasion - whether it's Valentine's Day, an anniversary, or just because.
Keep it luxurious with the shea butter, coconut oil, epsom salt, and bentonite clay that will help detoxify and soften your skin. Enjoy aromatherapy for a truly captivating experience.
Why We Picked It
Are you Ready to Blast Into Bliss? Introducing BlissBombz - the perfect way to relax and unwind for today's modern man.
These unique bath bombs are carefully crafted with ingredients that help soothe your body and spirit.
Inside each blast of bliss is a unique sensual treasure, enveloped in a bubbly bath of skin-nourishing goodness.
Enjoy spa quality bathing from the comfort of your own home! With BlissBombz, even the most hectic days will melt away with one delicate bubble.
Forget stressful days - it's time to take a moment just for you and turn on some well deserved "me time". Indulge in minerals, salts, butter and more to flush out fatigue and ease your tensions. And clean up is a breeze - they dissolve fast so there's no slimy residue or stained tubs left behind.
Plus they're packaged in gift boxes - perfect for a Valentine's Day gift for him.
Bubble Bath FAQ's
You want to create a romantic bubble bath for your partner, but you're not sure how it's done.
It can be tough to create the perfect romantic bubble bath. You don't want it to be too hot or too cold, and you need just the right amount of bubbles.
We've got you covered! This guide will answer all of your questions about creating a soothing bubble bath for your partner on Valentine's Day or any day!
How do you make a romantic bubble bath?
We're glad you asked! Here's our special recipe:
Ingredients:
1. One romantic person.
2. One bathtub full of hot water and bubbles.
3. A few drops of your favorite essential oil, like lavender or rose oil.
4. Some epsom salts (optional).
5. A bottle of champagne or sparkling wine.
6. Candles.
Instructions:
1. Fill the bathtub with hot water and bubbles.
2. Add a few drops of your favorite essential oil, like lavender or rose oil, to the water and stir it around with your hand to mix it in well. If you're using Epsom salts, add those in now too.
3. Pour in a glass of champagne or sparkling wine, light some candles if you like, and invite a fun partner to join you.
How can I make my bath feel luxurious?
Adding some luxurious elements to your bath can make it feel much more relaxing and special. Here are a few ideas:
-Add a few drops of lavender oil or other aromatherapy oils to the bathtub water for a soothing scent.
-Float some candles in the water for a soft, flickering light.
-Place a few fresh flowers in a vase near the bathtub.
-Play calming music in the background.
-Use high-quality soap or bathing products.
How long is too long in the bath?
There really is no definitive answer to this question, as it will vary from person to person. However, most experts generally recommend limiting baths to around 20-30 minutes in order to avoid any potential negative effects on the skin and body.
Extended exposure to hot water can result in dry skin, eczema, and other skin problems, as well as cardiovascular health risks.
Additionally, spending too much time in the bath can also lead to feelings of fatigue and dizziness. So if you're looking for a relaxing soak, try to stick to around half an hour - any longer than that and you might start feeling less than rested!
Why do I feel so good after a bath?
Baths are a great way to relax and de-stress. The warm water helps to soothe tired muscles, and the calming scents can help to clear your mind.
Plus, the feeling of weightlessness can be incredibly soothing. Taking a bath is a great way to unwind after a long day.
The Best Bubble Bath in the World
We hope you enjoy our suggestions! We've included links to Amazon so you can check out special offers and reviews of these products yourself.
Another aromatic way to relax is with a shower steamer. Shower steamers are similar to bath bombs, except that you use them in your shower.
We've compiled a list of our favorite shower steamers. Just tap the button below to see the list.