See Why the Best Korean Body Lotion is Better Than Yours!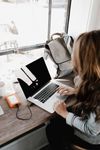 Korean body lotion is the best choice for anyone who wants to have healthy, moisturized skin that feels great - and smells even better!
Want to know why Korean body lotion is the best choice for your skin? There are a few things to consider when it comes to finding the best body lotion for your skin.
You want a product that is going to moisturize your body's skin without leaving it feeling greasy or oily, one that will help keep your skin healthy and free from problems like dryness and eczema, and one that smells good and doesn't contain any harsh chemicals.
After reading this post, you will see why Korean lotion is the best choice for anyone who wants to have healthy, moisturized skin that feels great and smells even better.
You'll also find out which specific products we recommend to keep you skin soft so you can get started on achieving beautiful, soft skin as soon as possible!
How We Choose the Best Korean Lotion for You
What is the best Korean lotion? We wanted to know! That's why our team reads through thousands of Amazon reviews, TikTok and YouTube videos and social media posts to compile a short list of the absolute best Korean body lotions. We know after reading this article you will find the best product for you.
Why We Picked It
This lotion contains Ecocert certified Shea Butter, USDA certified organic coconut oil, and 5-Hyaluronic Acid Complex which allows the moisturization of a body oil with a smooth and moist texture.
This lotion has the natural scent of skin protecting coconut oil, reducing burden on the skin as it does not contain artificial fragrance. Shea Butter prevents drying of skin by forming a moisture barrier.
Hyaluronic Acid Complex of 5 different molecular weights protects your skin step by step, by attracting moisture and hydrating your skin.
This body lotion can be used both for face and body as it is made up of ingredients that are used in products for the face.
Why We Picked It
Herbal extracts of camellia, green tea extract, and ginseng work together in this unique body lotion to deeply moisturize and protect skin from the effects of aging. The light, non-greasy formula is easily absorbed, leaving skin feeling smooth and silky.
Regular use of Illiyoon Total Aging Care Body Lotion helps to diminish the appearance of fine lines and wrinkles, giving your skin a youthful appearance.
Why We Picked It
If you love Illiyoon, but are looking for something thicker, try the Illiyoon Ceramide Ato Cream. Sensitive skin needs special care and that's exactly what Illiyoon Ceramide Ato cream provides.
This unique formula is designed to deeply moisturize and soothe sensitive skin types, delivering long-lasting comfort. It's also free of harmful chemicals and synthetic materials, making it safe for daily use.
With its gentle, hypoallergenic properties, Illiyoon's body cream is perfect for babies and adults alike. Plus, its rich ceramide capsules help lock in moisture for a healthy, radiant complexion.
Why We Picked It
Achieve soft, healthy-looking skin all over with Klairs All Over Body Lotion. This light lotion quickly absorbs without stickiness or heaviness, delivering long-lasting hydration to keep your skin looking and feeling its best.
With its mild formulation, it's safe to use on your face and body. Plus, it's vegan friendly, cruelty-free, and free of artificial coloring, fragrance, ethanol, parabens, and steroids.
Why We Picked It
Esthete Aloe Hand & Body Lotion is your solution to dry and dull skin. This luxurious lotion deeply nourishes your skin, leaving it feeling soft, smooth, and healthy.
The quick-absorbing formula is perfect for busy people on the go. It's also non-greasy and light, so you won't have to worry about your skin feeling weighed down.
Plus, it's packed with powerhouse ingredients with skin healing properties like shea butter, ceramides, hyaluronic acid, and olive oil to restore and revitalize your skin.
Use it all over your body for optimal results. Just patch test first if you have sensitive skin. The Esthete Aloe Hand & Body Lotion is ideal for all skin types and will quickly become your go-to solution for beautifully hydrated and healthy skin.
Why We Picked It
Say hello to Somang's milk body lotion, a very popular Korean lotion to plump skin. Made with milk extract, this lotion forms a protective layer on your skin to prevent moisture loss.
It's also infused with nourishing ingredients like glycerin, guava extract, mango extract, and papaya fruit extract to soothe and soften your skin. Best of all, it absorbs quickly and doesn't feel sticky at all.
Korean Body Lotion FAQ's
You've heard all the hype about Korean skincare products and you're curious to try them, but you have some questions. But don't worry, we've got you covered.
We've compiled the most frequently asked questions about Korean body lotions so you can make an informed decision before trying it out.
What is the most popular skin care brand in Korea?
The most popular skin care brand in Korea is probably AmorePacific.
However, there are a lot of great Korean skin care brands, and it really depends on what you're looking for in a skin care product.
Some popular Korean skin care brands include Sulwhasoo, Laneige, Innisfree, and Missha. These brands offer a wide range of products that cater to different needs, so you're sure to find something that works well for your skin type.
Additionally, Korean skin care products are known for being high quality and effective, so you can be sure that you're getting the best possible treatment for your skin.
Why is Korean skincare so much better?
One of the reasons Korean skincare is so much better is because it's based on a different philosophy than American skincare.
In America, the focus is on covering up skin problems with makeup and ignoring them until they become a bigger issue.
But with Korean beauty products, the focus is on preventing skin problems from happening in the first place by using high-quality ingredients and focusing on a preventative approach and keep skin hydrated and retain moisture.
Another reason Korean skincare is so popular is because it's very affordable compared to other types of skincare.
You can get a good quality Korean skincare product for less than $10, while some American brands charge $50 or more for the same thing.
And finally, Korean skincare products are known to be very effective, so you can rest assured that you're getting great results.
How do Koreans get such smooth skin?
Koreans get such smooth skin because they have a skincare routine that they stick to.
Most Koreans start by cleansing their face with an oil-based cleanser, then using a foam or water-based cleanser. They follow up with a toner, an essence, serums, eye cream, moisturizer, and sunblock. They also use sheet masks regularly.
This skincare routine helps to remove all of the dirt and impurities from their dull skin, while also hydrating and nourishing it.
And since they're using high quality products that are specifically designed for their skin type, it results in smoother and softer skin texture.
The Best Korean Body Lotion for Your Skin
So what are the best Korean body lotions for your dry skin? According to our findings, it looks like the best products include the brands we listed above.
We've included links to shop so you can check out prices and reviews of these products for yourself. And don't forget – experiment with different products until you find the one that works best for you.
Looking for a Korean face moisturizer to go with your body lotion? We have some suggestions! Tap the button below for our short list of the best Korean face creams for dry skin.