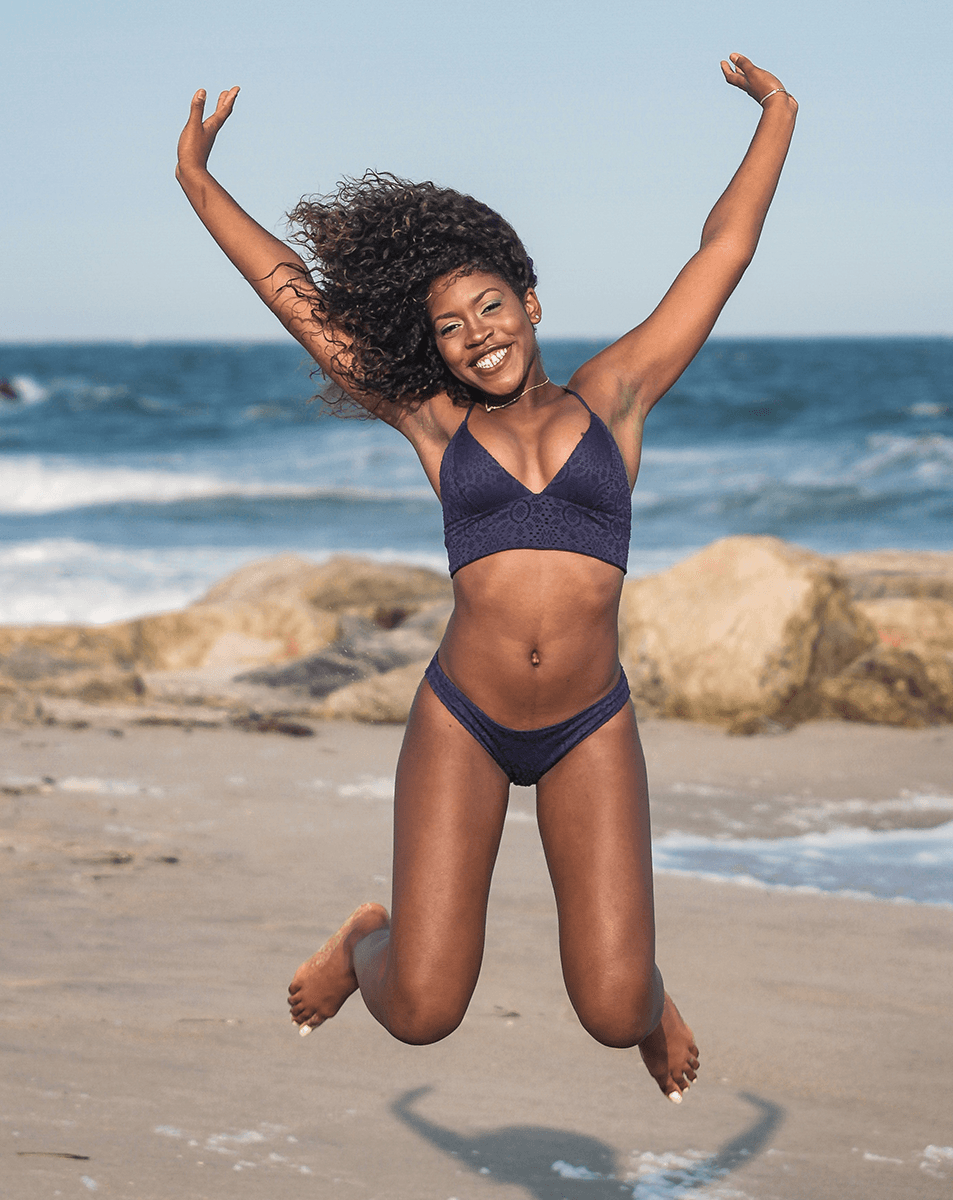 Best Exfoliator for Bikini Area to Prevent Ingrown Hairs!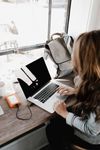 What is the best exfoliator for your bikini area? We wanted to know! So, we read the reviews and made our picks. Here are the top five!
Planning a beach vacation and you want to get your bikini line ready? You'll want to make sure your bikini area is exfoliated and free of ingrown hairs.
There are many different types of exfoliators on the market to give you smooth skin, so it can be difficult to choose the right one.
In this post, we will discuss the best exfoliator for your bikini area and how to use it properly. Stay smooth and hair-free all summer long!
How We Choose the Best Exfoliating Products for You
What is the best exfoliator for your bikini area? We wanted to know! That's why our team reads through thousands of Amazon reviews, TikTok and YouTube videos and social media posts to compile a short list of the absolute best products. We know after reading this article you will find the best exfoliator for you.
Why We Picked It
Looking for a body scrub that does not contain chemical exfoliants? Look no further than pureSCRUBS Premium Organic.
This unique 4-in-1 formula exfoliates, cleanses, nourishes and moisturizes skin, leaving it soft, healthy and radiant.
Fine grain dead sea salt infused with organic essential oils and skin softeners work to transform your skin, while helping to reduce the appearance of cellulite, stretch marks, dark spots and acne scars.
This exfoliating set also includes a cute wooden spoon for stirring and scooping, as well as a natural exfoliating loofah pad and an exfoliating oatmeal organic bar soap, making it the perfect all-in-one kit for soft, healthy skin.
Why We Picked It
You might think of an exfoliant as a scrub. But exfoliators can also be chemicals. If you're interested in trying a chemical exfoliant, look no further than Bikini Bump Blaster.
Formulated with natural ingredients like salicylic acid, glycolic acid, witch hazel, and green tea extract, our pads work to exfoliate and smooth your skin.
Plus, they're PETA certified cruelty-free and vegan. And for those with sensitive skin,  Bikini Bump Blaster is also dermatologist tested.
Why We Picked It
GiGi No Bump Body Scrub is your solution to achieving smooth and flawless skin while preventing razor burn.
This mild and non-irritating scrub is excellent in removing settled dirt and other impurities, and also works to remove dead skin cells from the outer layers of your skin.
Formulated with salicylic acid, it prevents future whiteheads and blackheads from forming, while also reducing excess oil and keeping pores clean.
Packed with Rice Bran Wax, it is a superb moisturizer that leaves your skin feeling smoother and softer.
And because it's cruelty free, you can feel good knowing that this product has not been tested on animals.
Why We Picked It
Looking for a natural exfoliating scrub that will leave your skin feeling soft, smooth, and healthy?
Look no further than O Naturals Dead Sea Salt Scrub. Formulated with pure Dead Sea salt, this scrub gently removes dead skin cells and other debris from the surface of your skin, revealing the healthy, radiant skin beneath.
Not only does this Dead Sea salt scrub exfoliate away dead skin, but it also helps fight against acne and blackheads with the power of vanilla oil.
And if you're concerned about cellulite, grapefruit oil is an excellent way to reduce its appearance. This body scrub is also super hydrating thanks to Sweet Almond Oil, so your skin will feel refreshed and moisturized after using it.
And, of course this Dead Sea Salt Scrub is perfect for those pesky ingrown hairs. The gentle exfoliation action of the salts helps prevent them from forming in the first place, so you can say goodbye to razor bumps!
And because it increases blood circulation, it's also great for reducing the appearance of fine lines and wrinkles.
Why We Picked It
Looking for a body scrub that can help get rid of those pesky dry, rough bumps (strawberry skin)? Look no further than the First Aid Beauty KP Bump Eraser.
Made with a combination of both chemical and physical exfoliators, this scrub quickly and effectively sweeps away dry skin to reveal healthier looking skin that feels smooth and soft.
The Glycolic and Lactic Acids in the scrub work together to loosen the top layer of skin and decongest pores, while the pumice buffing beads whisk it all away.
Plus, it's free from drying alcohols, artificial colorants, artificial fragrances, mineral oil, parabens, petrolatum, phthalates, propylene glycol, sulfates, talc, formaldehydes, oxybenzone, coal tar, triclocarbon and ethanol. It's also vegan and cruelty-free and dermatologist tested.
Exfoliation FAQ's
Here are the most frequently asked questions about exfoliating your bikini area.
What are the benefits of exfoliating?
Exfoliating is one of the best ways to achieve healthy and younger looking skin. By removing the dead cells on the surface of your rough skin, you reveal the brighter and more youthful skin cells underneath.
Exfoliation can also help unclog pores, which can lead to a reduction in blackheads and acne. It can help prevent an ingrown hair by clearing way for hair follicles.
Exfoliating is also a great idea for before a spray tan. This helps you get a more even spray tan application that lasts much longer than if you did not exfoliate.
Additionally, exfoliating helps improve circulation, which can give your skin a healthy glow.
There are many different types of exfoliators available, so find one that works best for you.
Manual exfoliators like scrub brushes, earth body scrubbers, or cloths work well for most people, but if you have sensitive skin, you may want to try an enzyme or chemical exfoliator instead, such as one containing lactic acid or glycolic acid. Be sure to follow the directions.
Do exfoliating body scrubs work?
Some people swear by them, while others find them to be a waste of money. The truth is, they work...but only if you use them correctly.
Many body scrubs contain very harsh ingredients like crushed walnut shells or apricot seeds that can scratch and damage your skin if not used properly. So before you buy one, make sure to read the directions carefully.
Start by exfoliating in circular motions towards your heart, being careful not to apply too much pressure. And never scrub the same spot more than once a week, or you could end up with irritated skin.
Can I use an exfoliating body scrub everyday?
Yes, you can use an exfoliating scrub everyday, but it's important to be gentle. A light scrub two or three times a week should be plenty for most people.
Look for a scrub that is made with natural ingredients like sugar or oatmeal, which are gentle on the skin and contain natural ingredients such as jojoba oil and tea tree oil.
Does body scrub remove dark spots?
It depends on the cause of the dark spots. If they are caused by sun damage, then a body exfoliator might help to remove them.
However, if they are from an underlying condition such as liver disease or diabetes, then a scrub will not be able to get rid of them. See a doctor if you have any concerns about your dark spots.
Why do I get so many ingrown hairs?
There are a number of reasons why you might be getting more ingrown hairs. For starters, if you have curly hair, you're more likely to get them because the curls create a tighter follicle that is more prone to trapping hair beneath the skin surface.
Ingrown hairs can also be caused by improper shaving technique, including shaving too closely to the skin or using a dull blade. Shaving in the opposite direction of hair growth can also increase your risk for ingrown hairs.
If you have oily skin, that can make it difficult for hair to break through the surface, which can also lead to an ingrown pubic hair. Excessive sweating and use of products that contain irritating ingredients (like alcohol) can also cause them.
Should I exfoliate before or after bathing?
Exfoliating before bathing removes all the dead skin cells and grime that have built up on the surface of your skin. This will make it easier for your soap to cleanse your skin and remove any dirt or oils that may be trapped in your pores.
Is it good to exfoliate your private area?
Yes, it is good to exfoliate your privates Exfoliating this area helps remove the dead skin cells and excess oil that can build up down there.
This can help reduce itching, odor, and help keep the area clean and healthy. Exfoliating also helps increase blood flow to the area.
There are a few different ways to exfoliate your privates. You can use a store-bought exfoliant, or you can make your own by mixing sugar with olive oil or coconut oil.
Do I exfoliate before or after shaving?
There is no one-size-fits-all answer to this question, as the best time to exfoliate depends on your skin type.
However, generally speaking, it's a good idea to exfoliate before shaving, as this will help remove any dead skin cells and hair follicles that could get in the way of a close shave.
The Best Exfoliator for Your Bikini Area
So what is the best exfoliator for your bikini area? According to our findings, it looks like the best include the brands in this article.
We've included links to shop so you can check out prices and reviews of these products for yourself. And don't forget – experiment with different products until you find the one that works best for you.