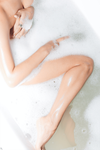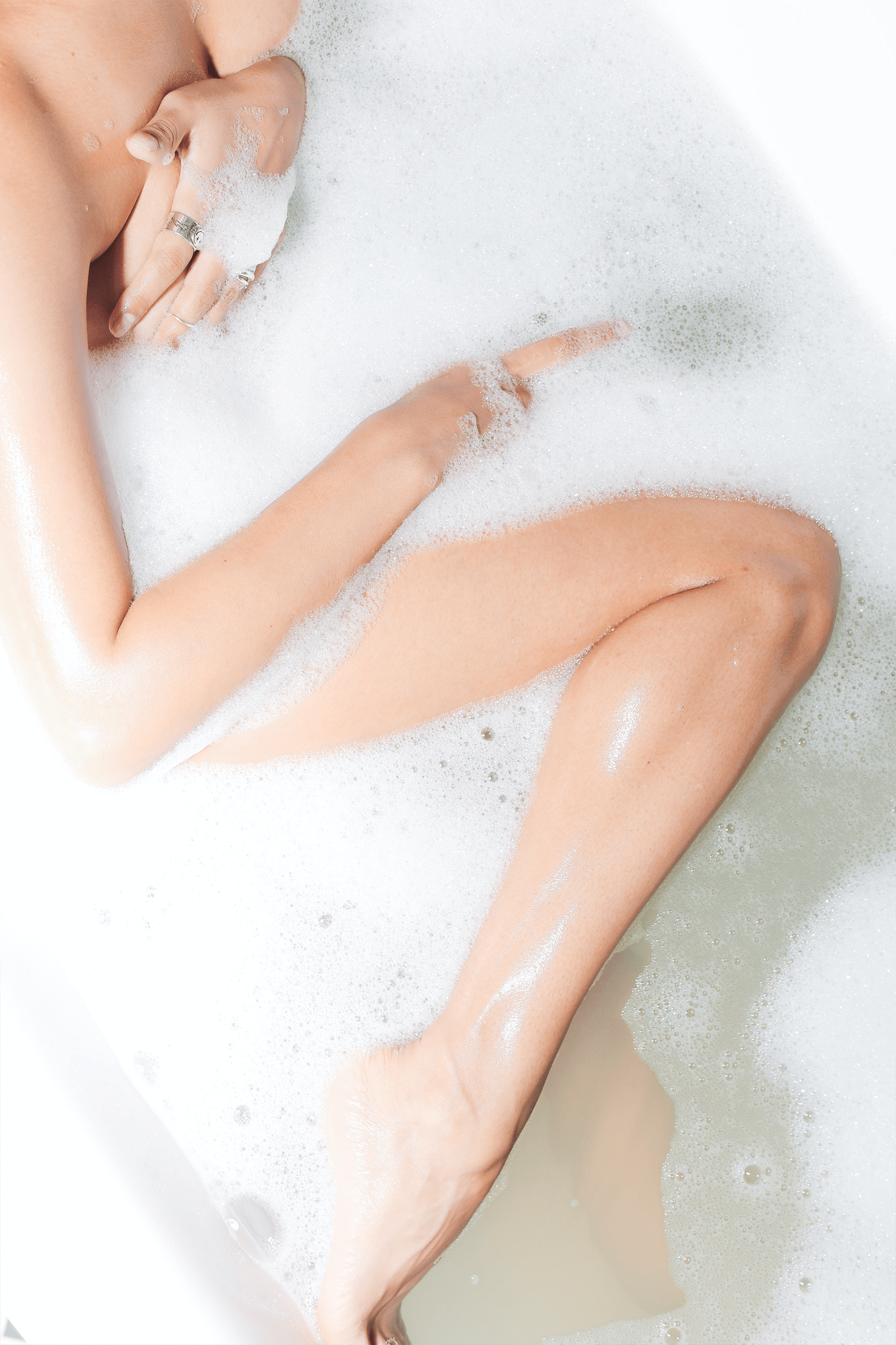 Vanilla Bubble Bath That Will Help You Sleep Like a Baby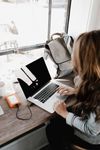 Vanilla oil can soothe stress, insomnia and irritability. Here are our top 5 vanilla bubble baths scents that will help you unwind, relax & sleep like a baby.
There's nothing quite like a long, hot bath to relax and de-stress and unwind. And when you add vanilla oil to the mix, it becomes even more therapeutic.
Vanilla oil alleviates muscle tension and has a calming effect on the brain, which helps with stress, insomnia and irritability.
That's why a vanilla bubble bath is the perfect way to relax after a long day. Here are our favorite brands that will help you unwind in a luxurious bubble bath and help you snooze at night.
How We Choose the Best Bath Products for You
What is the best vanilla bubble bath you can buy? We want to know! That's why our team reads through thousands of Amazon reviews, TikTok and YouTube videos and social media posts so you don't have to!
We've compiled a list of the absolute best of the best. We know after reading this article you will find the best bubbles for you.
We put our favorite first! Embrace relaxation with Deep Steep's Brown Sugar Vanilla Bubble Bath!
This coconut based cleanser eliminates impurities without drying out your skin. Rejuvenate with organic moroccan argan oil, which hydrates as it nourishes.
Organic aloe leaf juice from the aloe vera plant soothes while organic shea butter and coconut oil work together to moisturize your skin. Organic aloe barbadensis is a natural ingredient that will always soothe your skin.
Enjoy calming aromas from the array of organic extracts that complete the experience. Escape into a luxurious bubble bath today with Deep Steep's Brown Sugar!
Here a a few other bubble baths that we love!
Bubble Bath FAQ's
Have questions about bubble bath? Here are the most frequently asked questions about bath time.
Should I rinse my body after bubble bath?
Rinsing off after a bubble bath is generally recommended, as the soap and other chemicals in the bubbles can be drying to the skin.
However, if you enjoy the fragrance of your bubble bath, it's also fine to leave the suds on your skin for a bit afterwards - just make sure you're using a gentle bubble bath containing only natural ingredients and no harsh chemicals.
How long should you sit in a bubble bath?
There is no one "right" answer to this question. Some people may find that a 20-minute soak is rejuvenating, while others may prefer a longer or shorter bath time. Ultimately, it's up to the individual to decide what works best for them.
That said, there are a few things to keep in mind when taking a bath.
For starters, make sure the water isn't too hot—ideally it should be lukewarm or cool. This is especially important if you have sensitive skin.
In addition, avoid staying in the tub for too long, as doing so can dry out your skin and lead to irritation.
Can bubble bath cause water infections?
It's possible for bubble baths, bath bombs - or any other substances that are introduced into the vagina - to cause water infections by disrupting the normal flora of the vagina and leading to overgrowth of certain bacteria.
This can happen whether or not you have a vaginal infection already.
So if you're prone to water infections, it's best to avoid bubble baths. If you do decide to use them, be sure to rinse off thoroughly afterward.
How long is too long for a bubble bath?
There is no general answer to this question since it varies from person to person. Some people may find a 20 minute bath to be too long, while others may be able to enjoy a relaxing soak for up to an hour.
Ultimately, it's up to the individual to experiment and find what works best for them.
The Best Bubble Bath for You
So what is the best vanilla bubble bath? According to customer reviews, the best include the brands in this article.
We've included links to Amazon so you can check out prices and reviews of these products for yourself.
If you're looking for sexier bubble bath options for you and your partner, we can help with that! Tap the button below for our list of the best bubble baths for a sexy couples bath.