The Righteous Butter Body Lotion Review: Our New Favorite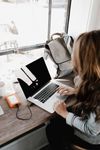 We're happy to report that this has quickly become our new favorite body lotion. Keep reading to see what makes this moisturizer so special.
Tired of using the same old body lotion? Us, too! We're always on the lookout for new and amazing beauty products, and when we heard about Soap & Glory The Righteous Butter Body Lotion, we just had to try it!
This lotion is made with natural ingredients like coconut oil, shea butter, and avocado oil to hydrate skin, and it smells incredible. We're so happy to report that this moisture boosting miracle worker has quickly become our new favorite body lotion.
Keep reading to find out why. And wait until you hear about the other awesome products from Soap & Glory. You're going to love them!
How We Choose the Best Products to Review
What are the best bath and body products you can buy online? We want to know! That's why our team reads through thousands of Amazon reviews, TikTok and YouTube videos and social media posts so you don't have to!
We compile lists of the absolute best products and that's how we ran across this gem. We know after reading this article you will want to give Righteous Body Butter lotion a try!
Introducing the Righteous Butter moisturizing body lotion – your new savior for dry skin!
A natural blend of shea butter and aloe barbadensis leaf juice (aloe vera) to soothe and provide hydration that lasts, while vitamin E acts as a protective barrier - leaving you with soft, touchable skin.
Bring out your shining inner goddess in all the ways: indulge yourself with the original pink fragrance enjoying notes of patchouli and musk rose.
The creamy texture of this body lotion was made for your own satisfaction – melting into an ultra-rich, nourishing experience that'll keep you feeling moisturized and refreshed all day long.
Come and get a velvety handful of the Righteous Butter – it's time to hydrate your dehydrated skin while feeling wonderfully righteous!
Every product from Soap & Glory is 100% vegan friendly and cruelty free.
Now that you've heard about one Soap & Glory product, you'll definitely want to try them all. Here is a sampling of our favorites for soft and hydrated skin that we've tested and we approve!
Are you righteously ready for the softest skin ever? Well, get the job done with Righteous Butter Body Butter.
This body cream is like the original only more decadent and designed for persistently dry skin areas.
Formulated with a signature blend of shea butter, Vitamin E and essential oils, this body butter offers a luxuriously thick yet non-greasy cream that is easily absorbed into your skin.
Enjoy this heavenly floral medley of patchouli, musk and rose scent as it delicately delights your senses.
Whether you're dealing with very dry skin or just looking to give yourself a boost of much needed moisture, Righteous Butter has you covered.
Plus, like the original, it's vegan-friendly and totally guilt-free thanks to its cruelty-free formula.
With regular use, get ready to achieve softer, plumper and healthier skin - now that's something righteous you can get behind.
Say goodbye to dull, dry skin and hello to The Scrub Of Your Life Smoothing Body Scrub. Other body scrubs are no match for this one.
This velvety smooth body exfoliator is designed to get rid of all your dead skin cells and rough skin to leave your body feeling soft, supple and oh-so touchable.
With a luxurious blend of shea seed butter, vitamin E, and super smoothers like mandarin peel and quillaja saponaria extract, this non-greasy body exfoliator is sure to be the ultimate indulgence for all skin types.
Plus, its seductive fragrance brings a spa-like experience straight to your shower. Ingredients like bergamot, green leaves, rose, jasmine, violet and patchouli topped off with oakmoss and musks make this body scrub the perfect way to make you feel refreshed from top-to-toe.
Treat yourself with The Scrub Of Your Life with one of the best scrubs for body
smoothness – subtle enough for everyday use but luxurious enough for those special occasions when you have time to enjoy some extra pampering.
Just apply to damp skin and massage in circular motions to reveal sinfully good skin.
Reach for The Real Zing Radiance Boosting Body Wash and get a daily dose of zest!
This shower gel body wash is packed with petitgrain leaf, vanilla, lemon & lime juice helping you to have the freshest morning boost in no time flat.
Plus, it doubles as skin care so you can forget those pesky, chafing dry areas.
This lovely shower gel also contains AHA complex to lift impurities away, perfect for all skin types - even sensitive skin.
Let The Real Zing Brightening Body Shower make bath time both stimulating and nourishing.
Sick of scrubbing and scouring your face, but still not getting the complexion clarity you crave? It's time to clean up your act with Face Soap & Clarity Vitamin C Facial Wash!
This cleverly formulated facial wash has everything you need to achieve super clean, smoother, more radiant skin.
In just one week, your face will be feeling fresh and looking fine. With 3-in-1 cleansing power that effectively exfoliates and purifies, this is a one-stop shop for all your skin needs.
Not only does it effortlessly remove makeup, it also energizes and brightens for a healthy glow.
Plus, with complexion-friendly ingredients that are non-drying and easy to rinse off, you can expect soft and supple results without any hassle.
Made from chamomile, mint, sage, eucalyptus and lemongrass extracts; the blend of natural seasonal ingredients help unclog pores leaving you feeling spa-freshened in no time.
Whether you have oily/combination or normal skin types – Face Soap & Clarity Vitamin C Facial Wash is exactly what you need to get that extra oomph back into your routine!
Introducing a cleanser like no other - Soap & Glory's Scrub Your Nose In It T Zone Detox Scrub.
This gentle face wash not only offers a deep-clean feel, but it also helps minimize pores and purifies your complexion.
Perfect for all skin types, it's an effective exfoliating facial scrub that eliminates excess oil and battles pesky blackheads.
The AHA and willow bark help exfoliate away dirt and debris, while the chamomile and mint fragrances leave your skin feeling oh-so-refreshing.
Plus, this vegan face wash is dermatologically tested for safety and reliability. Get ready to shine brighter than ever as you exfoliate away with Soap & Glory's Scrub Your Nose In It T Zone Detox Scrub.
Go Get Some, You Goddess!
If you're looking for a better body lotion, we suggest giving The Righteous Butter Body Lotion from Soap & Glory a try. This luxuriously lightweight body lotion is our new favorite!
Not only does this brand make great bath and body products, but they also have a heart for service.
Through their Better Bathtime Initiative, Soap & Glory partners with organizations who help bring much-needed bath and body items to communities in need.
Click the product links to purchase these products on Amazon. And be sure to check out Soap & Glory's website to learn more about their Better Bathtime Initiative.
Hand creams make great gifts and we found even more online while we were researching Soap & Glory. Tap the button below for our list of the best hand cream sets you can buy for gifting.